It's been so cold and yucky this week that this Slow Cooker Stuffed Pepper Soup was a perfect soup to help to keep us warm. My hubby loves stuffed peppers. He will purchase the Stouffers meals for lunch and "fend for yourself" dinner nights almost weekly. I have grown to liking stuffed peppers too. I have yet to get the kiddos to enjoy them the way that we do but, I am still working on it (fingers crossed). There is something about the scent that is in the air when stuffed peppers are cooking. This Slow Cooker Soup was perfect for having that scent all day long ha ha! The aroma was so good that even the kiddos were asking what smelt so good. It smelled so good.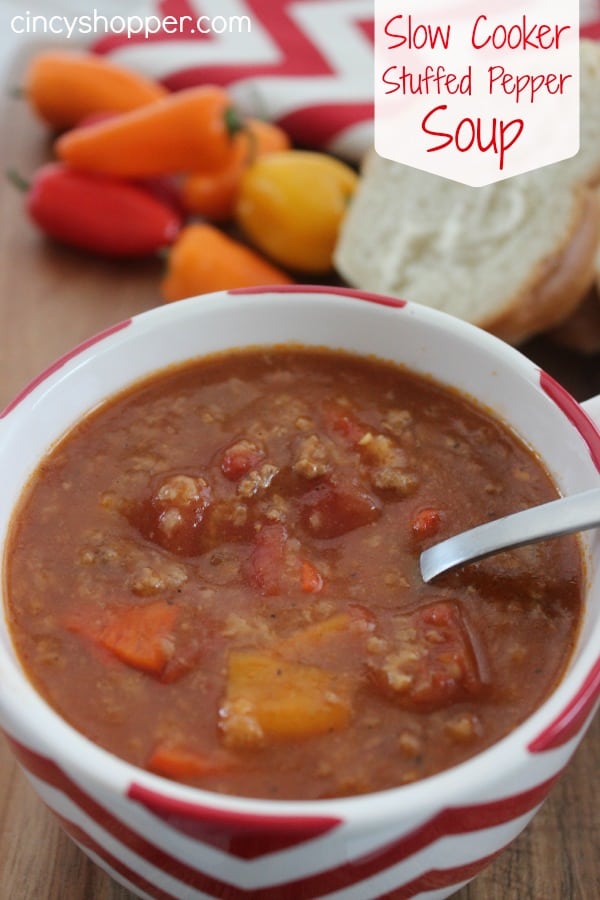 Slow Cooker Stuffed Pepper Soup
Like other Slow Cooker Meals this Slow Cooker Stuffed Pepper Soup was so simple. Just toss everything in the slow cooker and let it cook. The soup was fairly inexpensive too!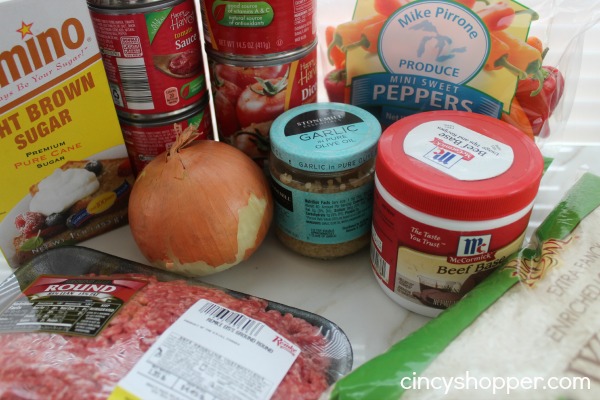 INGREDIENTS
2 lb Ground Beef
1 Onion chopped
1 tsp Minced Garlic
2 quart Water
28 oz Tomato Sauce
28 oz Diced Tomatoes
1 cup uncooked Rice
2 cup chopped Peppers
1/4 cup Brown Sugar
2 tsp salt
1 tbsp Beef Base
2 tsp Black Pepper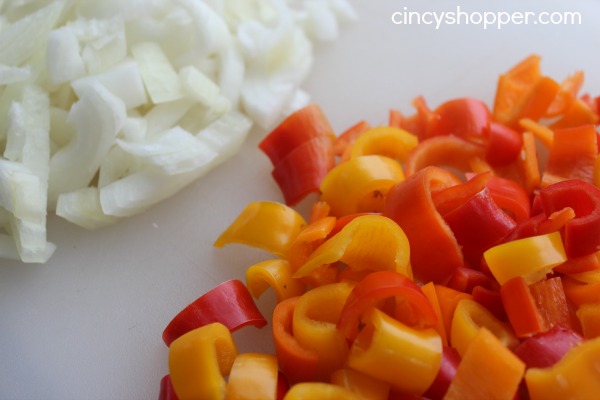 DIRECTIONS
Brown Ground Beef and drain.
Add to slow cooker with all other ingredients and cook on low 8-10 hours.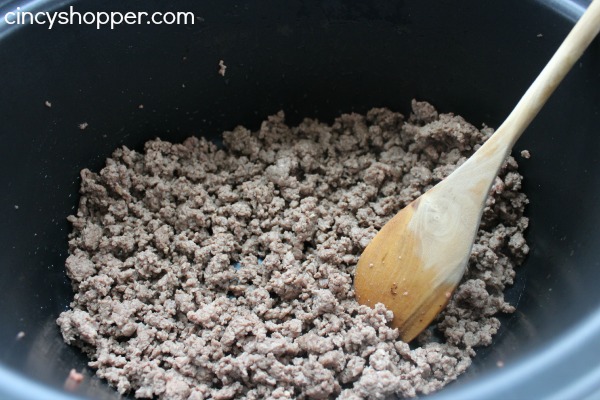 If you are a fan of stuffed peppers you are going to really like this soup. Loaded with ground beef, tomatoes, rice and of course peppers. A soup loaded with all the flavors found in a stuffed pepper. Great for all of these cold days we are having right now.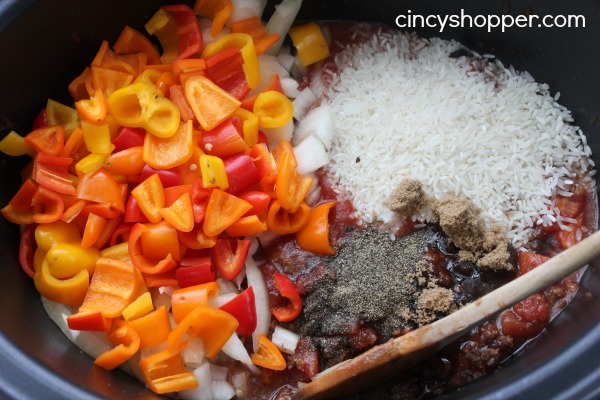 My hubby was a HUGE fan of this soup. We both have had it for lunch for the last three days. I think it is finally finished off. We grabbed some of the new $1 loaves of bread at Remke and have been "dipping" for days, ha ha!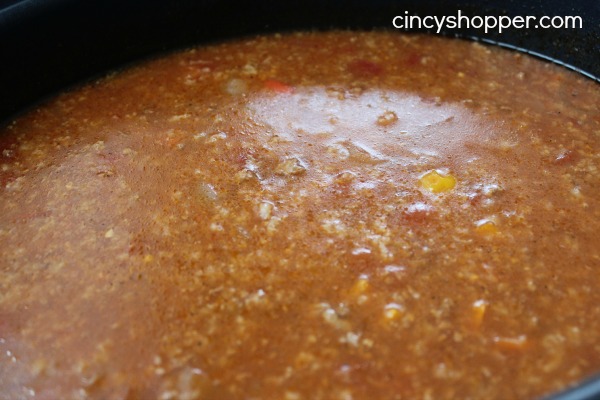 The new crock-pots I received for Christmas have really been a life saver. I have enjoyed using them to create all these wonderful soups since it has been so cold this winter. We have been enjoying having less clean up and always having something in the crock-pot to eat on busy evenings.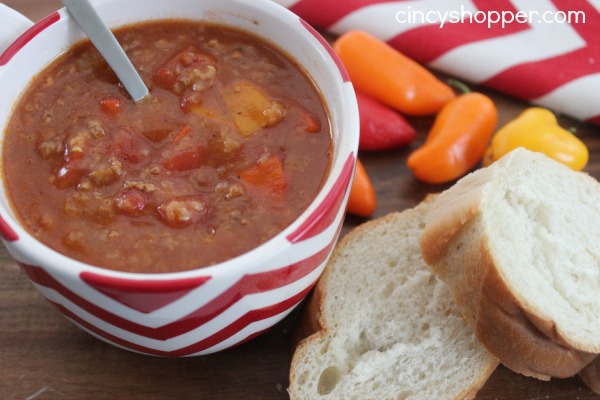 If you are looking for other slow cooker recipes be sure to check out my Slow Cooker Chicken Tacos, Slow Cooker Creamy Tomato Soup, Slow Cooker Split Pea Soup, Slow Cooker Oatmeal, Slow Cooker Pepper Steak, Slow Cooker Beef Stew, Slow Cooker Chicken Tortilla Soup, Slow Cooker Dr Pepper Pulled Pork, Slow Cooker French Dip, Slow Cooker Breakfast Casserole, the Slow Cooker Bean Soup, Slow Cooker Basic Bread , Slow Cooker Chicken Noodle Soup and the Slow Cooker Cheesy Mexican Dip I shared with all of you.
Slow Cooker Stuffed Pepper Soup
Ingredients
2

lb

Ground Beef

1

Onion chopped

1

tsp

Minced Garlic

2

quart

Water

28

oz

Tomato Sauce

28

oz

Diced Tomatoes

1

cup

uncooked Rice

2

cup

chopped Peppers

1/4

cup

Brown Sugar

2

tsp

salt

1

tbsp

Beef Base

2

tsp

Black Pepper
Instructions
Brown Ground Beef and drain.

Add to slow cooker with all other ingredients and cook on low 8-10 hours.