Today is a perfect day for this Slow Cooker Tomato Soup Recipe here in Cincinnati. It's the coldest it has been all winter. When will spring arrive? This Creamy tomato Soup is quick and easy and is great with a yummy grilled cheese for dipping (yes, I need something to dip). The kiddos came home from school and were ready to dip in too! They had half the crock gone in no time.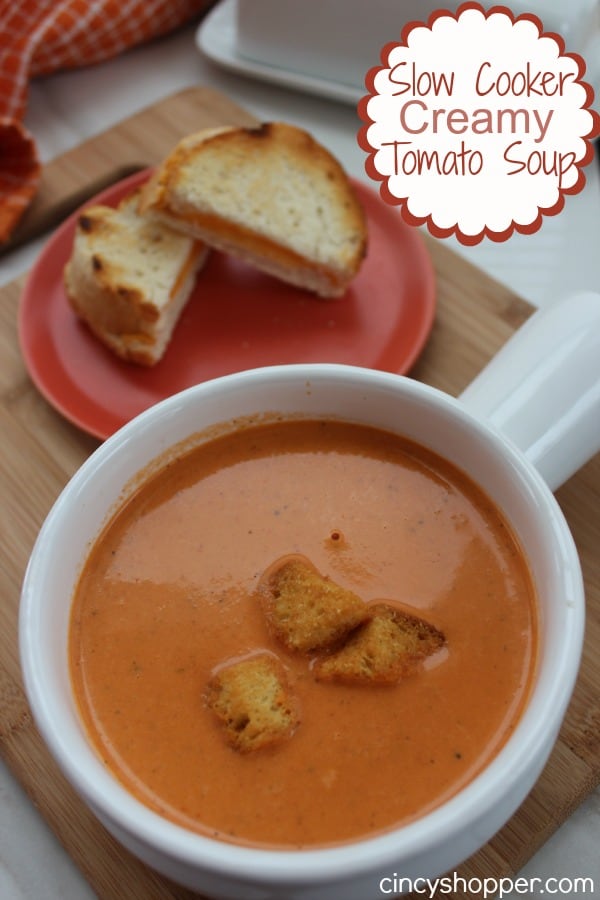 Slow Cooker Creamy Tomato Soup
I quite often purchase Tomato Soup in the can but was really looking forward to some homemade. Plus I am always looking to cream up my canned soups so having a good Creamy Tomato Soup Recipe is a must. Making this Tomato Soup in the Crock Pot allowed all the flavors to blend well.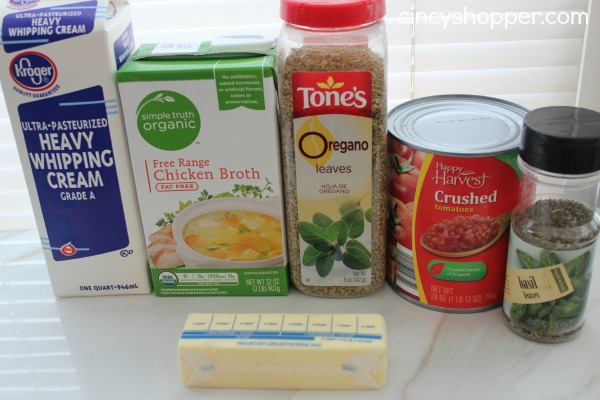 INGREDIENTS
28 ounce can Crushed Tomatoes
4 cup Chicken Broth
1 tsp Oregano
1 tsp Basil
1 cup Heavy Cream
1 tsp Salt
1 tsp Pepper
2 tbsp Butter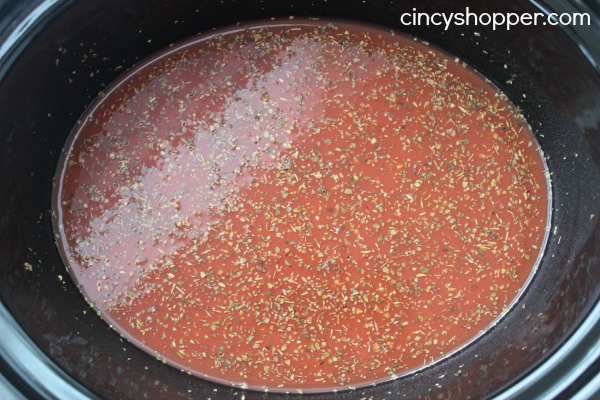 DIRECTIONS
Add tomatoes, chicken broth, oregano and basil to crock pot. Stir well.
Cook on high for 4-6 hours or low for 8 hours.
Strain soup and puree chunks in blender (or blend well with immersion blender); return puree to slow cooker.
Add cream and butter and stir well.

Cold days really call for soup. It seems like we have been having MANY Many Soup days, ha ha! I will admit though that I do still eat quite a bit of soup and salads in the summer too. So this Slow Cooker Creamy Tomato Soup will be great come warm weather too (if it ever gets here). I am trying to not give up hope, lol.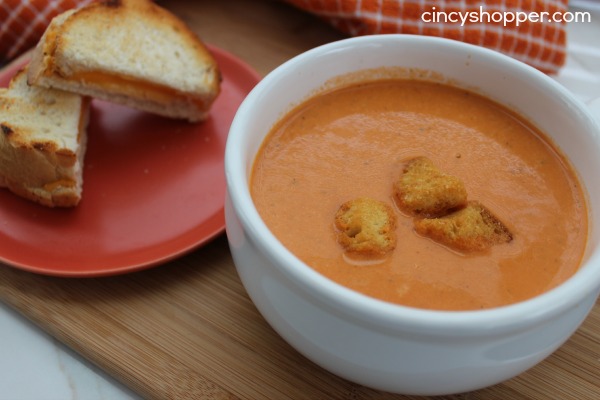 If you are looking for other slow cooker recipes be sure to check out my Slow Cooker Split Pea Soup, Slow Cooker Oatmeal, Slow Cooker Pepper Steak, Slow Cooker Beef Stew, Slow Cooker Chicken Tortilla Soup, Slow Cooker Dr Pepper Pulled Pork, Slow Cooker French Dip, Slow Cooker Breakfast Casserole, the Slow Cooker Bean Soup, Slow Cooker Basic Bread , Slow Cooker Chicken Noodle Soup and the Slow Cooker Cheesy Mexican Dip I shared with all of you.