If you are looking to make an easy and tasty oatmeal consider making this Slow Cooker Steel Cut Oatmeal. This recipe is super easy and is absolutely tasty all by itself or paired with maple syrup, nuts or my favorite is fresh fruit. Having warm oatmeal all ready first thing in the morning for breakfast is so perfect.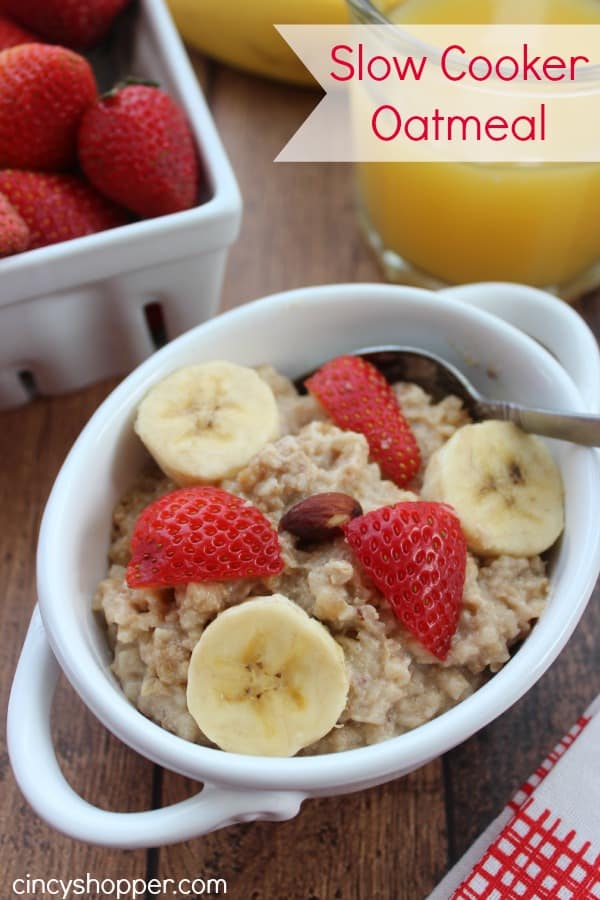 Slow Cooker Steel Cut Oatmeal
I have never made steel cut oats. I found them in the cereal aisle at Kroger and in the naturals section too. I found the Simple Truth brand was cheapest ($2.29 per bag) and turned out great in my slow cooker. I plan to stock up now that I tried the recipe and LOVE it. I have always been a fan of oatmeal but I really like that I can toss this oatmeal recipe in the crock-pot at night and have a hot breakfast ready for everyone in the morning. So convenient just like my Slow Cooker Breakfast Casserole.
INGREDIENTS
1 cup Steel Cut Oats
3 1/2 cups Water
1 1/2 cups Half & Half
1/4 cup Brown Sugar
1 tsp Cinnamon
1/2 tsp Vanilla
2 tbsp Butter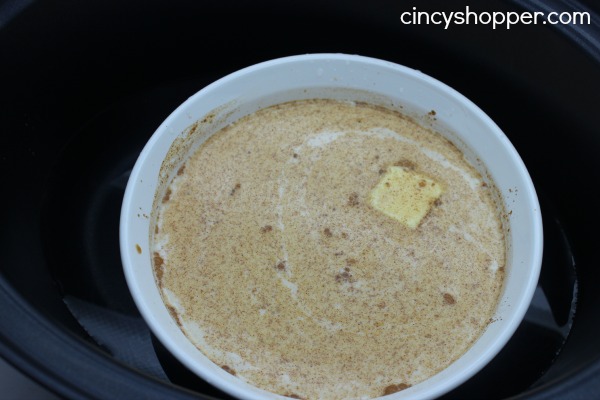 DIRECTIONS
To minimize cleanup find a 1 1/2 to 2 quart bowl that will fit in your slow cooker and we will cook this in a water bath. If you can't find one, you can cook it without it, but shorten cooking time by 2 hours.
Add all ingredients to your bowl and place in middle of slow cooker.
Fill slow cooker with water around bowl until water level reaches level of ingredients in bowl.
Cook on low for 8-9 hours.
Top with fresh fruits and nuts or maple syrup.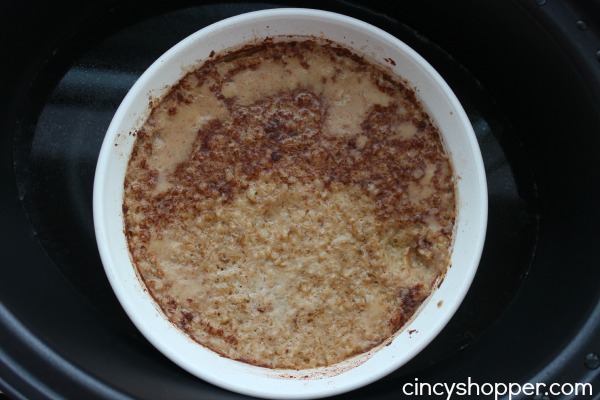 I am so excited that this Slow Cooker Oatmeal cooked perfectly. Another great use for my crock-pots. If you are an oatmeal fan you should for sure give this recipe a try. I promise you will like it. My kiddos are now hooked and have been taken a cup with them for the ride to school in the mornings.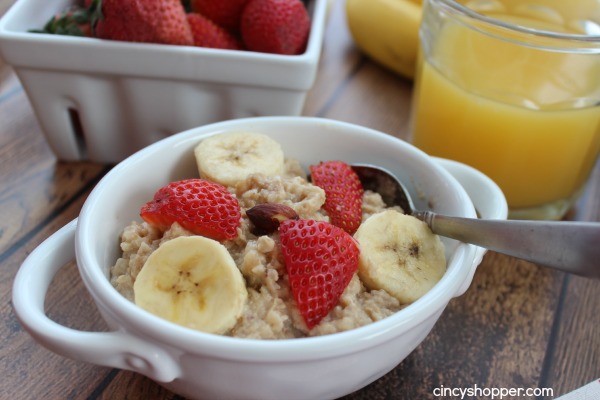 If you are looking for other slow cooker recipes be sure to check out my Slow Cooker Pepper Steak, Slow Cooker Beef Stew, Slow Cooker Chicken Tortilla Soup, Slow Cooker Dr Pepper Pulled Pork, Slow Cooker French Dip, Slow Cooker Breakfast Casserole, the Slow Cooker Bean Soup, Slow Cooker Basic Bread , Slow Cooker Chicken Noodle Soup and the Slow Cooker Cheesy Mexican Dip I shared with all of you.