Our family loved this Slow Cooker Dr Pepper Pulled Pork Recipe. If you are a fan of pulled pork this recipe is so simple, easy and full of flavor. Pulled pork is one of those items that my kiddos will consume every last drop of. I wish I would have taken a picture of the empty crock-pot to share with all of you, ha ha! They ate every last drop. We make traditional spiced pulled pork quite often as it is one of our "go to dishes". I was a bit worried about making our pork in the slow cooker but I am was so amazed at how well this turned out.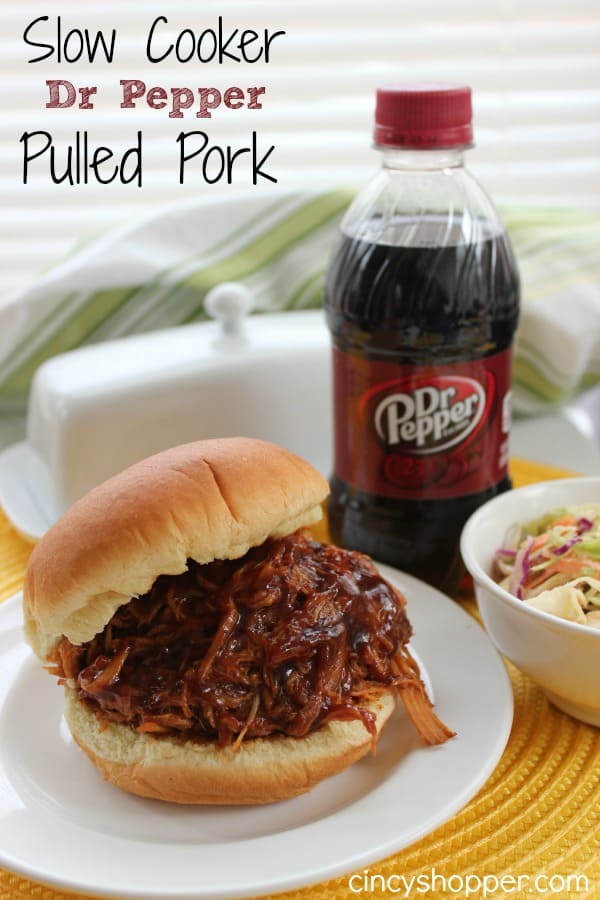 Slow Cooker Dr Pepper Pulled Pork
Just toss your pork into the crock-pot with a few simple ingredients (one of them being Dr. pepper) and let that baby slow cook. I used the Pork Rub Recipe I used in my DIY Jar Gift Pork Rub in a Jar Recipe that I made for my hubby for Christmas. It worked perfect for the spice blend.  After letting your pork cook you will find that your pork is bursting with great flavor that you will want to make this one again and again.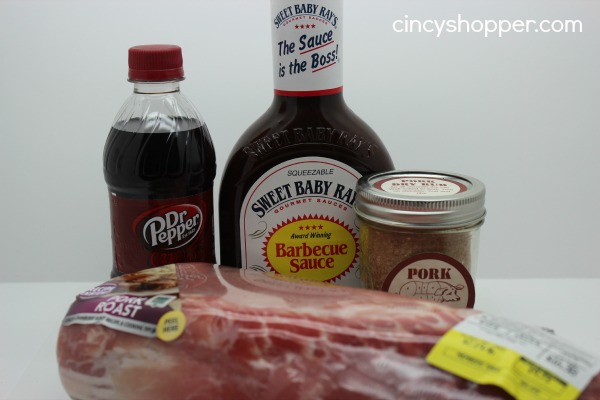 INGREDIENTS
3-4 lb Pork Loin Roast
Pork Rub or your favorite seasonings
12 oz Dr Pepper
Barbecue Sauce (to taste) I used a Sweet Baby Rays that worked wonderfully!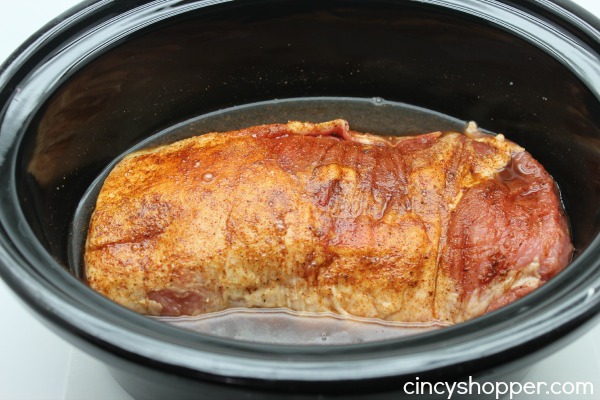 DIRECTIONS
Season pork with your rub on all sides. (You can see my Pork Rub Recipe here)
Place in slow cooker.
Pour in Dr Pepper.
Cook on low 10-12 hours.
Drain most of the liquid.
Use tongs to shred pork.
Add barbecue sauce to taste (I use a whole bottle)
Stir well and reduce temp to warm for serving.
Serve on buns with coleslaw on the sandwich or on the side (optional).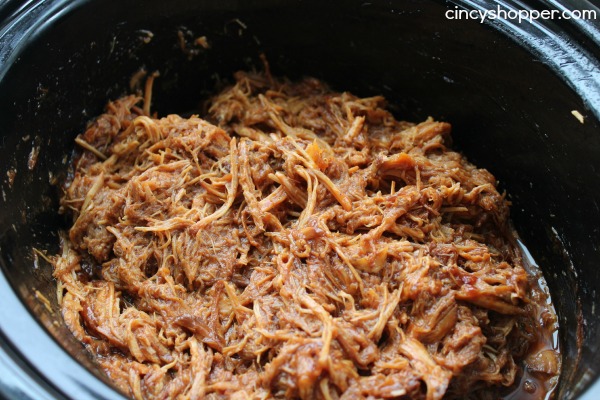 When I mentioned I was making this Slow Cooker Dr Pepper Pulled Pork BBQ, the hubby mentioned that maybe it was time to try some Coleslaw. He has never been a fan of coleslaw. I will admit I love cabbage but have never been a fan myself. But we decided to give it a try and make a batch of our own to have as a side with our Pulled Pork BBQ Sandwiches. If you are looking to serve up some coleslaw with your meal you can check out the quick Coleslaw Recipe I made later today (I will be adding the recipe to my blog).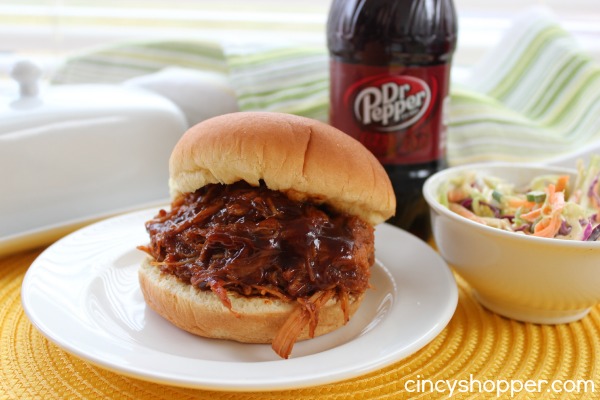 The Dr Pepper being added to this pork while it cooked really gave it some nice flavor. I would not call it a Dr Pepper flavor so do not be scared to try this recipe if you are not a Dr. Pepper fan. The soda (or pop if that is what you like to call it, ha ha) just gives it a great sauce to cook in. Cooking with soda like the Coca-Cola Ribs Recipe I shared with you the other day just gives the meat an extra yummy flavor.
If you are looking for other slow cooker recipes be sure to check out my Slow Cooker French Dip,  Slow Cooker Breakfast Casserole, the Slow Cooker Bean Soup, Slow Cooker Basic Bread , Slow Cooker Chicken Noodle Soup and the Slow Cooker Cheesy Mexican Dip I shared with all of you.