This Slow Cooker Pepper Steak recipe is absolutely perfect. I love grabbing Pepper Steak when we do carry out (which is rare as it is WAY too expensive to feed my crew). The hubby decided he was going to whip up a batch of Slow Cooker Pepper Steak for us to enjoy at home. I was a bit skeptical as I really like take out pepper steak. We have never really found the right flavors like take out. This recipe was spot on!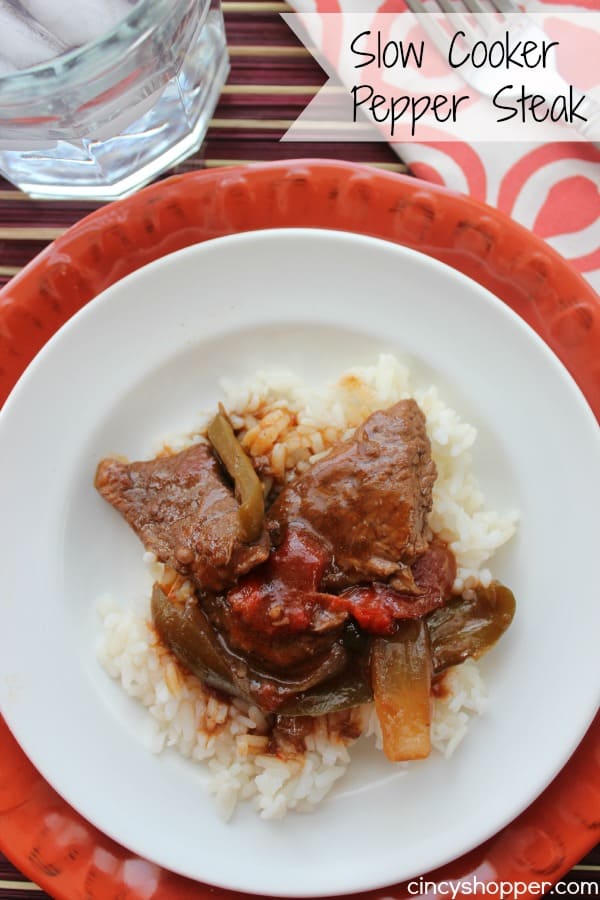 Slow Cooker Pepper Steak
Cooking with the slow cooker has worked out so well for us. Most everything we have made has turned out well. I personally like the less ingredient slow cooker meals myself. But this one he made was PERFECT! Normally carry out pepper steak has just green peppers, I really liked the additional flavors the sweet pepper added.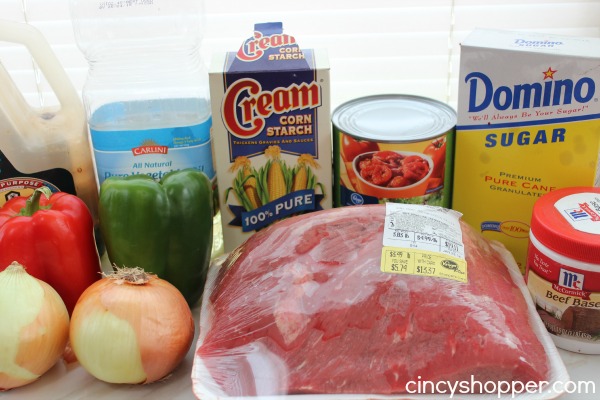 INGREDIENTS
2 lb Beef Roast cut into strips
Garlic powder
2 tbsp Vegetable Oil
1/4 cup Beef Broth
1 tbsp Cornstarch
1 Onion
2 Bell Peppers
14 oz Stewed Tomatoes with liquid
3 tbsp Soy Sauce
1 tsp Sugar
1 tsp Salt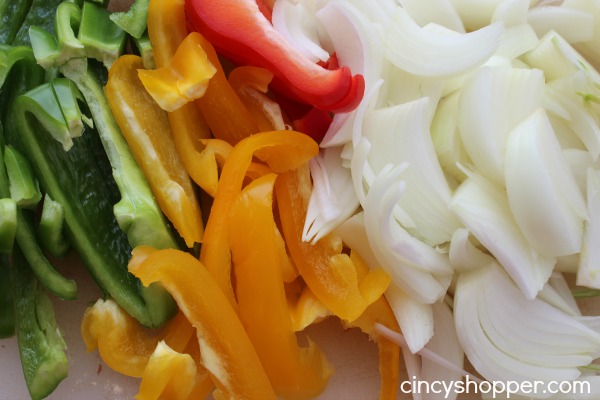 DIRECTIONS
Season beef with garlic powder and brown in vegetable oil in a large skillet. Transfer to slow cooker.
Add cornstarch and beef broth to skillet and heat over low heat stirring until dissolved. Pour over meat.
Remove stem and seeds from bell peppers, roughly chop and add to slow cooker.
Chop onion and add to slow cooker.
Add remaining ingredients to slow cooker and cook on low for about 8 hours.
If your sauce looks too thin after 8 hours, spoon about 1/4 cup of the sauce into a dish and blend in another tablespoon of cornstarch and then add it back to slow cooker to thicken.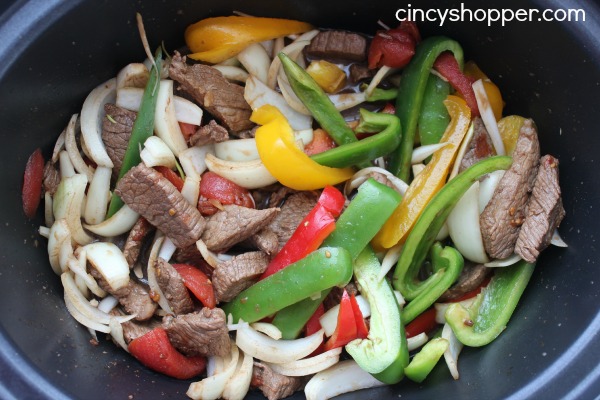 This Crock Pot Pepper Steak goes great with rice or I love it on egg noodles too! I am thinking I might cube the peppers and onions like take out next time ha ha! Then it will be more like take out.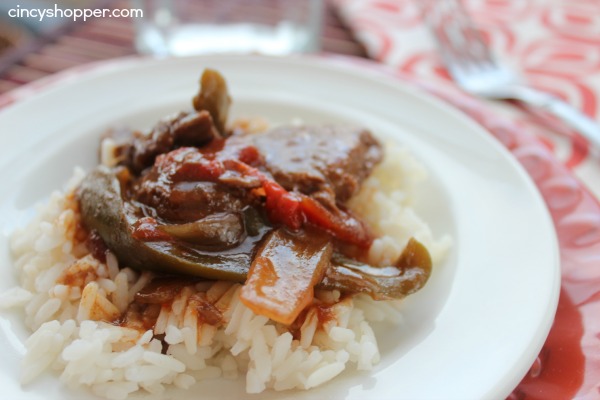 If you are looking for other slow cooker recipes be sure to check out my Slow Cooker Beef Stew, Slow Cooker Chicken Tortilla Soup, Slow Cooker Dr Pepper Pulled Pork, Slow Cooker French Dip, Slow Cooker Breakfast Casserole, the Slow Cooker Bean Soup, Slow Cooker Basic Bread , Slow Cooker Chicken Noodle Soup and the Slow Cooker Cheesy Mexican Dip I shared with all of you.