It's almost New Years and I wanted to share this awesome Slow Cooker Cheesy Mexican Dip Recipe my hubby made for all of us this weekend. The hubby has been a bit obsessed with my new crock-pots too, ha ha! He actually purchased one of the new slow cookers I received for Christmas. So I think he was a bit insistent on proving that his gift he bought for me was better than the others I received.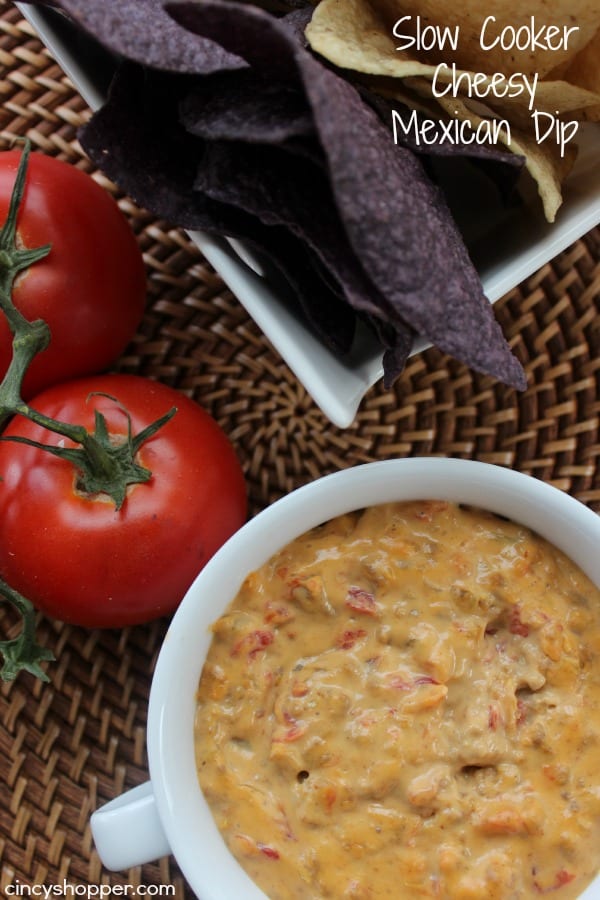 For years he always made a yummy Cheesy Chili Bread Bowl for all of our entertaining through the holidays. It always seemed to be a hit. It seems that everything made with Velveeta is so tasty. This year for some odd reason he said he was refusing to make it and wanted to make something a bit different. To be honest I was quite upset. I honestly couldn't just "trust him" that this new cheesy dip creation was going to be as good as his normal dip. Well, I had to admit defeat as this new Slow Cooker Cheesy Mexican Dip was spot on! I think I will be preferring this recipe over his traditional Chili Cheese Bread Bowl Creation. Though I am considering making him make both so I can do a taste test, ha ha! Yes, I just want him to make more of this yummy dip for New Years!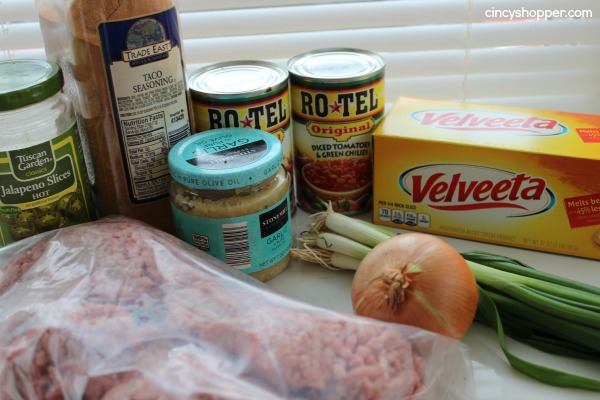 Ingredients:
1 lb Ground Beef
1 Onion diced
1 tsp Minced Garlic
2 lb Velveeta
2 tbsp diced Jalapeno Peppers
1 tbsp Taco Seasoning
2 10 oz can Rotel Tomato & Chiles
1 bunch Green Onions (optional)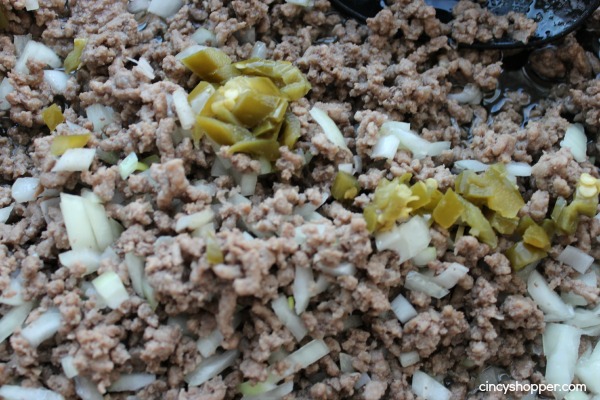 Directions:
Brown Ground Beef and cook with onions and garlic.
Drain grease.
Add 1/4 cup water.
Add jalapenos and taco seasoning.
Stir and cook over medium heat for 10 minutes.
Transfer mixture to crock pot.
Cut Velveeta into cubes and add to crock pot.
Add Rotel tomatoes to crock pot.
Cook over low heat for 1 hour and reduce to warm.
Slice green onions into thin slices for garnish.
Serve with tortilla chips.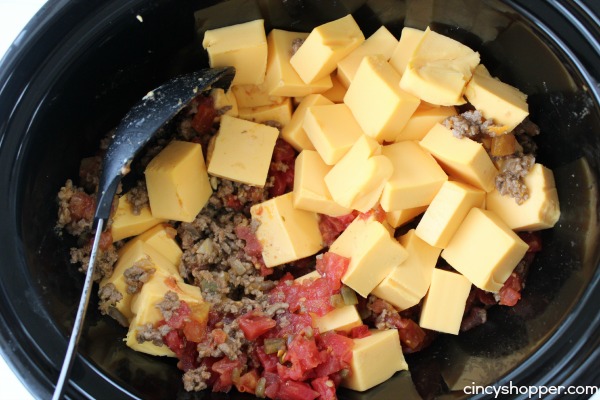 After noticing all the yummy ground beef, jalapeno and tomatoes into this one I was beginning to agree that maybe this new dip would be great! I really like a Queso Dip and the addition of the ground beef really set this cheesy dip to another level. I really liked the spice in this one too. Not too much but some great bite! Quick and easy and great to toss in the crock pot to take to a party too!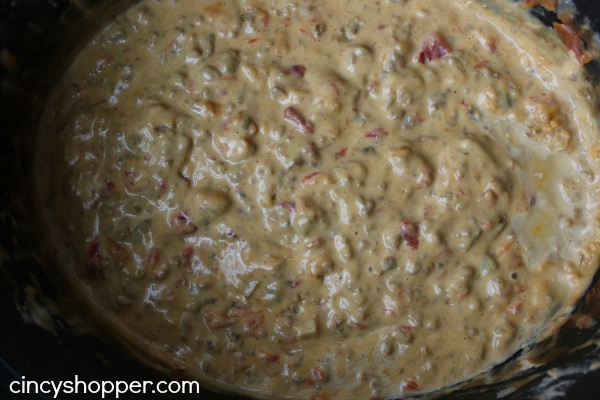 My children are quite picky and they actually LOVED this dip. I will note that they were digging for meat and cheese and omitting the tomatoes and peppers (kids just do not get it, lol). I am thinking the hubby enjoyed showing off the new slow cooker he purchased for me, ha ha! Hopefully he wants to continue as he is definitely a great cook.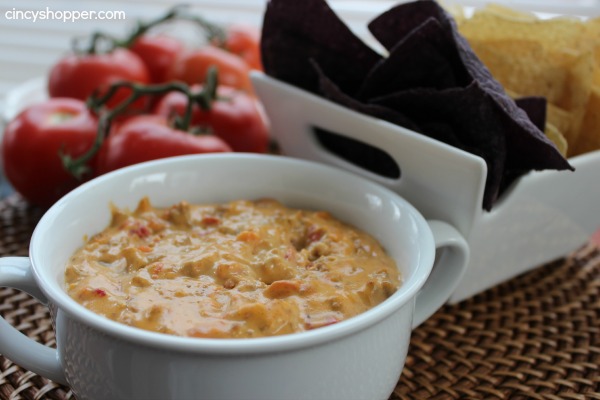 If you are looking for some other great appetizer recipes for your New Years or Super Bowl entertaining be sure to check out my Buffalo Chicken Dip, Mini Chili Dog Crescents, Mini Taco Bowl Bites, No Fry Buffalo Wings, Homemade Chips and Salsa, Philly Cheesesteak Sliders, Bacon and Jalapeno Cheese Ball , Sloppy Joe Sliders, the Caramel Apple Dip or even the Filet Mignon Bites with Bernaise I have shared with all of you.
If you are looking for other slow cooker recipes I have shared this past week be sure to check out my Slow Cooker Bean Soup and my Slow Cooker Breakfast Casserole too!