Oh my this Buffalo Chicken Dip will really have your guests scraping the dip bowl clean. I mentioned that the hubby and I had been spending time making up some appetizers for the kiddos this week. They really like buffalo chicken (they are now totally addicted to my Chicken Wing Recipe) so I thought we would surprise them with some Buffalo Chicken dip. They were all ecstatic and ready to dive into the dip bowl when we set this one out for them to try.
Buffalo Chicken Dip
My aunt was over during the holidays and mentioned how she had made some Buffalo Chicken dip for her family. I immediately begged for the recipe. I knew Buffalo Chicken Dip was popular and I would enjoy making it for the kiddos and for my New Years guests. I had put some discounted chicken I had picked up at Aldi last week in the freezer. I knew I needed a recipe to use that chicken for, ha ha! It worked out perfect. Cream Cheese has been on sale throughout the holidays and I had quite a bit of it stashed in the fridge for dips.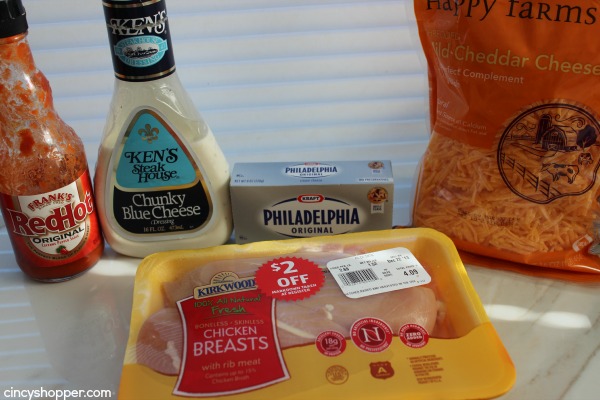 INGREDIENTS
1 Package Cream Cheese Softened.
1/2 Cup Hot Sauce, I used FRANK'S Redhot
1/2 Cup Blue Cheese Dressing (you can also use Ranch Dressing)
2 Large Boneless Cooked Chicken Breasts Shredded
1 Cup Shredded Cheese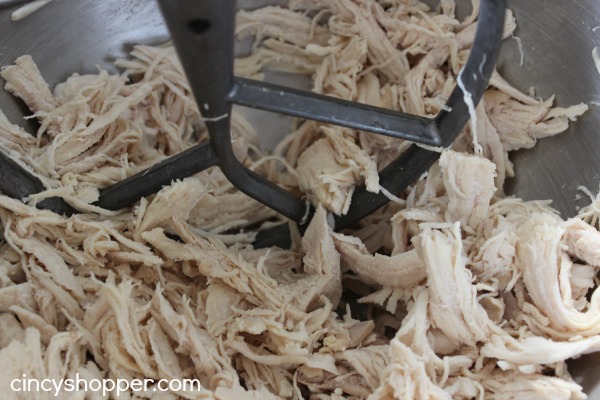 DIRECTIONS
Preheat oven to 350.
In a medium mixing bowl combine all of your ingredients.
Transfer your mixture to a 1 quart baking dish
Bake for 30 minutes
Stir and serve with vegetables or crackers.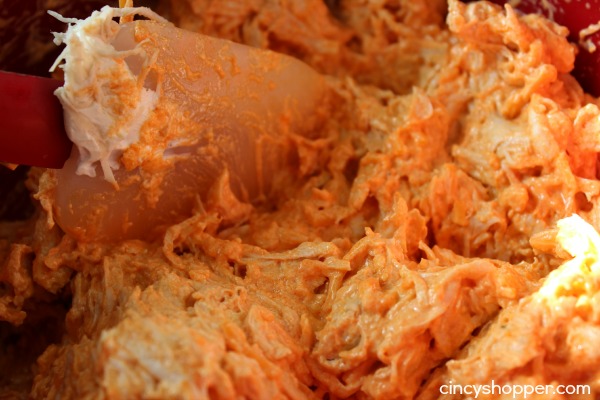 My hubby let me know I had not been using my Kitchen Aid Stand Mixer to it's fullest potential. I did not realize you can easily shredded meat by placing it in the Kitchen Aid Mixer and let the mixer shred your meat. How handy is that. Shredding my chicken took just a minute or two. I will never shredd my own meat again, ha ha!
This dip turned out so tasty. I am so thankful my aunt shared her recipe with me and I am able to pass it along to all of you. I know Buffalo Dip can be made quite a few ways but I have been told it is pretty much a "No Fail" dip. So, that makes me more anxious to serve this one up for our New Years Eve get together.
If you are looking for some other great appetizer recipes for your New Years or Super Bowl entertaining be sure to check out my Mini Chili Dog Crescents, Mini Taco Bowl Bites, No Fry Buffalo Wings, Homemade Chips and Salsa, Philly Cheesesteak Sliders, Bacon and Jalapeno Cheese Ball , Sloppy Joe Sliders, the Caramel Apple Dip or even the Filet Mignon Bites with Bernaise I have shared with all of you.