Oh my, I almost thought I was back in NY when I tried my No Fry Buffalo Wings Recipe I made this morning. These bad boys are so tasty! I can not believe they are "No Fry" and still have the crunch of a true Buffalo Wing. If you are entertaining you are going to want to serve this Buffalo Wing recipe for sure. Appetizers for holiday entertaining are perfect.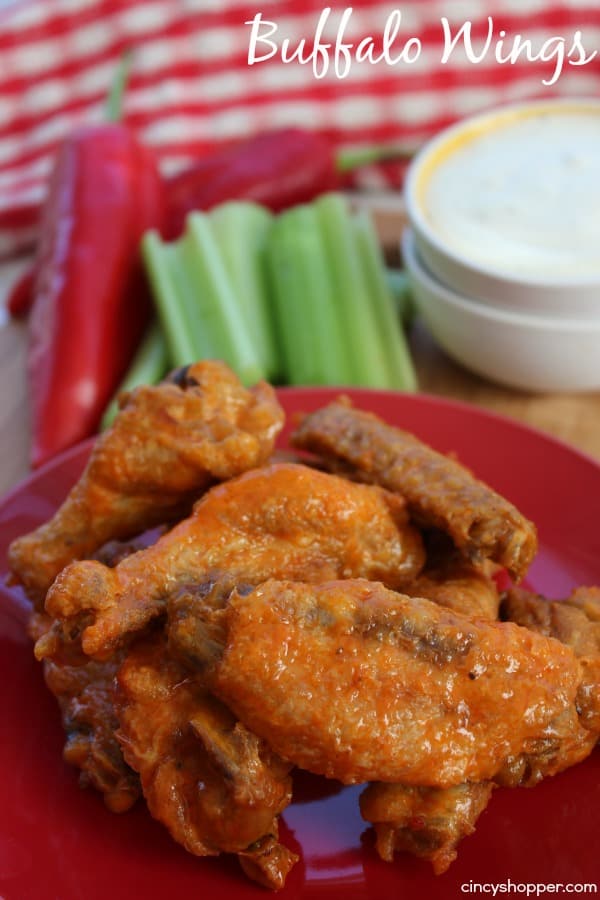 No Fry Buffalo Wings Recipe
Growing up in upstate NY we had "Wing Night" every Tuesday at a local pup. I will admit I never missed the weekly get togethers. There is nothing better than enjoying wings and a few drinks with friends. I think I just shed a tear remembering when, ha ha. Our wings in upstate NY were "true buffalo wings". Here in Cincinnati I have yet to find a wing that comes even close. I think the closest would have to be Buffalo Wild Wings. But, just not the same.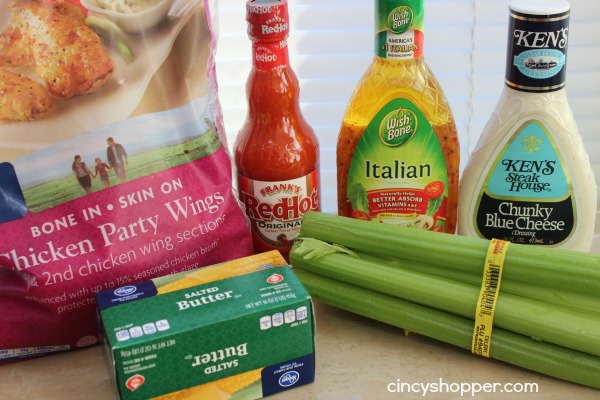 INGREDIENTS
2 1/2 lb Chicken Wings
1 tbsp Salt
1 cup Frank's Red Hot Sauce
1/2 cup melted Butter
1/4 Wishbone Italian Salad Dressing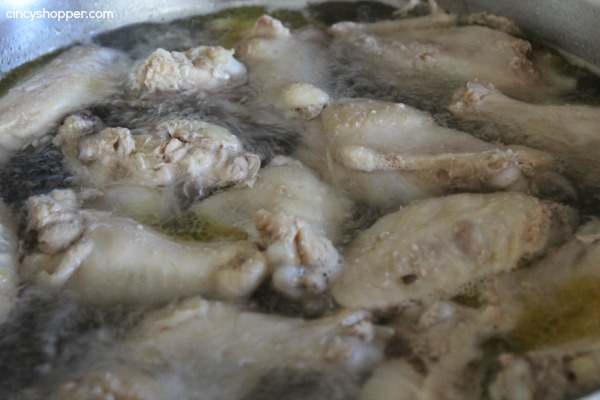 DIRECTIONS
If not already done, cut apart wings and drumettes.
Add salt to large pot of water and bring to a boil.
Boil chicken in water for 9 minutes.
Preheat oven to 450.
Dry chicken with paper towels and place on a rack on a baking sheet.
Bake in oven for 25 minutes.
Turn each piece and bake an additional 15 minutes.
Combine butter, hot sauce and dressing in a large bowl.
Take wings from oven and place in sauce and toss to coat.
Serve with celery and blue cheese or ranch dressing.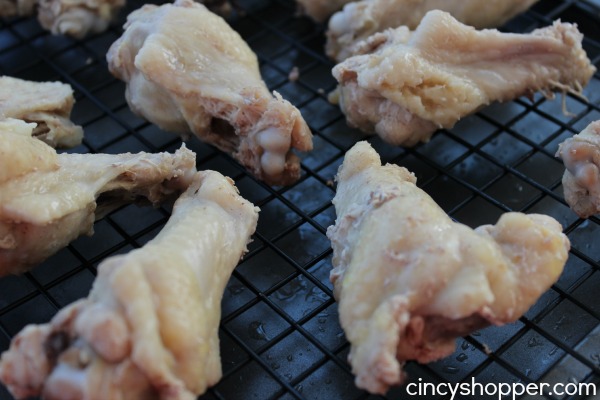 I mentioned that wing houses fry the buffalo wings. I was a bit weary of attempting a "no fry buffalo wing". I was AMAZED. If you follow my cooking directions below you will be serving up some crunchy and hot (but not over the top hot) buffalo wings. The sauce recipe I have provided for you is PERFECT. Very simple but just right.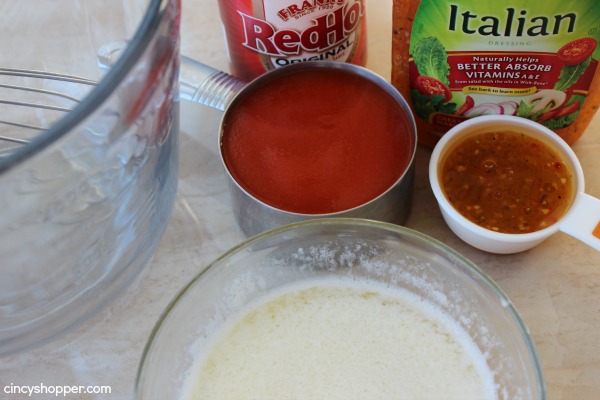 I am always purchasing and stocking up on Red Hot when it is on a sale with a coupon if I have one, as Red Hot has a perfect blend of spice. Red Hot really kicks these wings up a notch. I highly suggest using a Wishbone Italian dressing or one that is similar to really get the right blend of flavors.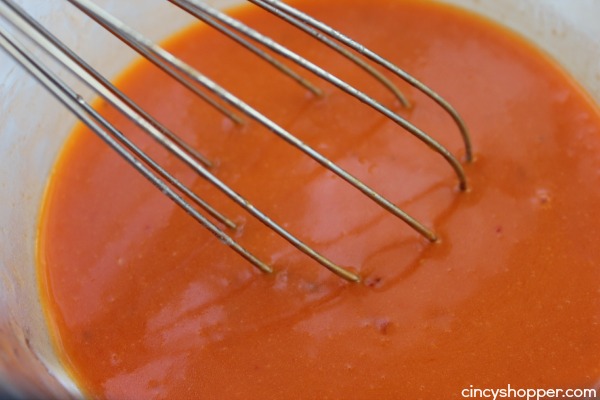 Be sure to wisk everything up before doing your "tossing". Using a bucket is ideal as you will be able to shake to coat. Now that I have realized that baking buffalo wings is as easy as it is (I always hate clearing out my fryer), I think I need to find me a good bucket.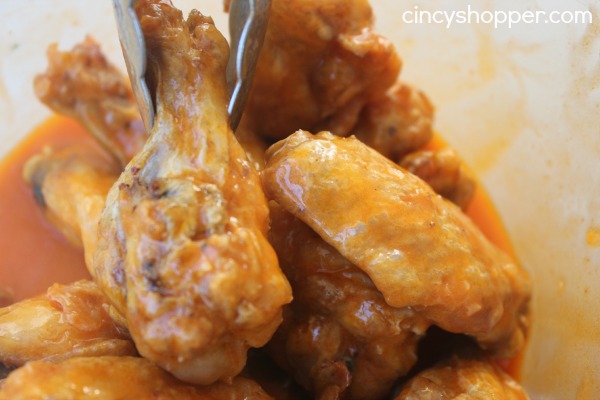 Serve up your wings with some celery and bleu cheese. The celery always helps with the heat and most wing eaters love to dip. I know we will be making our wings each week to go with our pizza. I am so happy that I no longer have to hunt the restaurants for a perfect wing. Oh, and I will not have to request celery for an additional cost, ha ha! Be sure to let me know if you whip up a batch of these tasty No Fry Buffalo Wings.