Yum, these Mini Chili Dog Crescents are now a hit in our household! Perfect bite sized dogs with chili stuffed inside of a crescent. The hubby made us up a batch of these this past weekend and all the kiddos are begging for more. These are a perfect appetizer or meal if you ask the kids, ha ha! I think these little dogs are going to become a staple around here. If you are needing a quick and tasty appetizer for the holidays or for Super Bowl, grab yourself a couple cans of Pillsbury Crescent Rolls, Hormel Chili and little wieners and make these for your guest. They are sure to be a hit, I promise you that!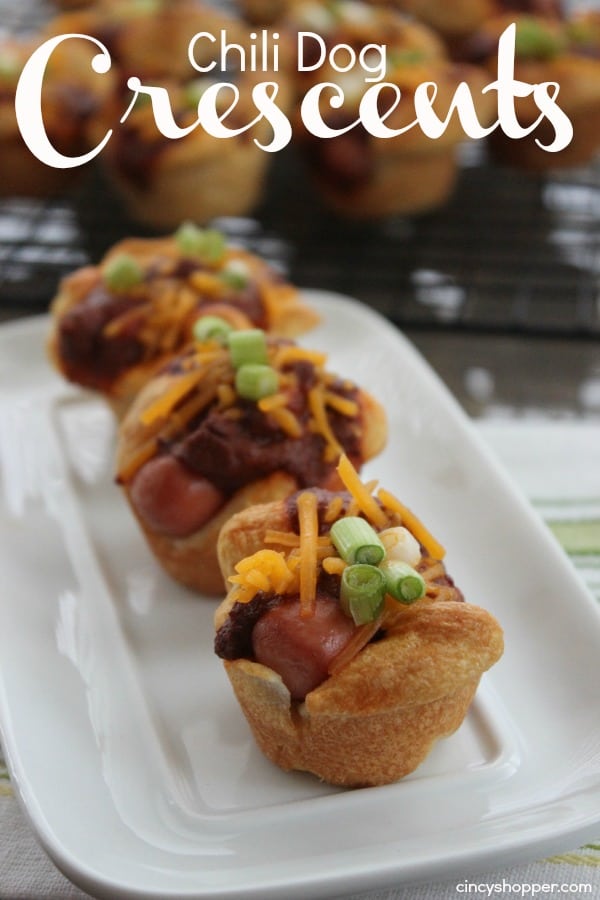 Mini Chili Dog Crescents
I always pick up Crescent Rolls when they are on sale with a coupon. We usually find such great deals combining the coupon with a sale. The kids like to have them plain for an afternoon snack. Since we were having guests over for the holidays I really wanted to use the crescent rolls I had bought but wanted them kicked up a notch. The hubby surely delivered. He had found a sale on little cocktail wieners and I had some Hormel Chili left over from a previous sale I had stocked up on. So, he whipped up these Mini Chili Dogs Crescents in just a few minutes time.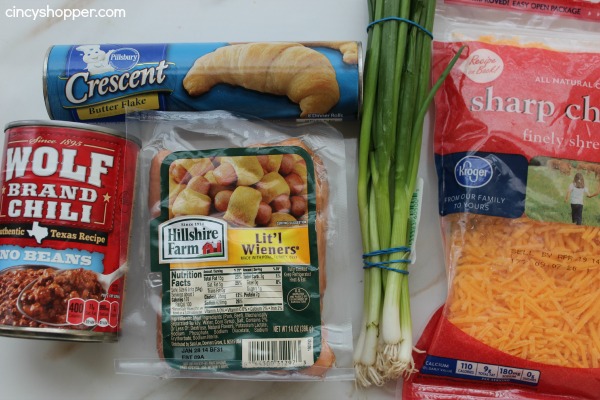 INGREDIENTS
1 package Cocktail Wieners
1 can Crescent Rolls
1 can Chili (15 oz)
1 bunch diced Green Onions
Shredded Cheddar Cheese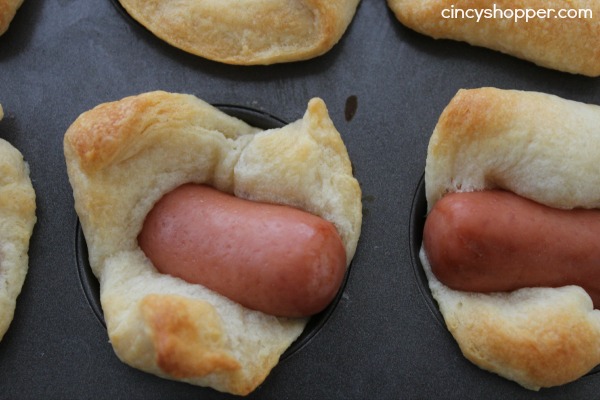 DIRECTIONS
Preheat oven to 375.
Unroll crescent dough.
Cut each of the triangles in half and place into the cups of a mini muffin tin.
Place a wiener in each.
Back for 10 minutes.
Heat chili according to can directions.
Remove from oven and top each weiner with chili.
Return to oven for 5 minutes.
Place rolls on cooling rack.
Top with shredded cheese and diced green onions.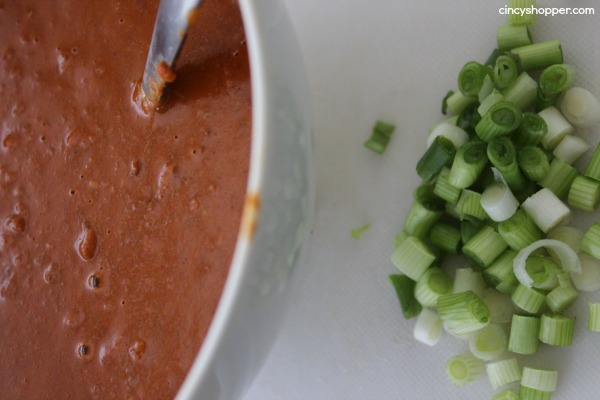 Topping the little wieners with chili, cheese and green onion really set these little appitizer bites apart from our usual plain crescent rolls.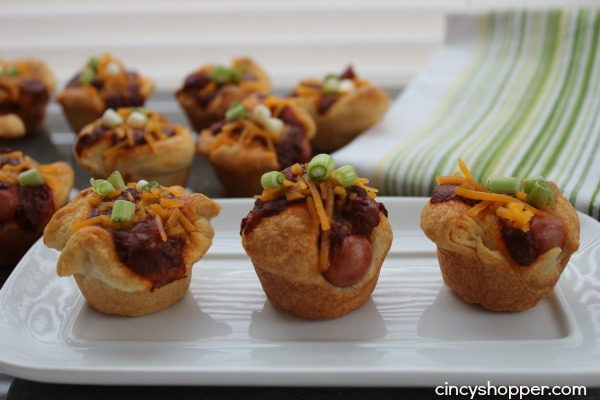 If you are looking for some other great appetizer recipes for your Christmas, New Years or Super Bowl entertaining be sure to check out my Mini Taco Bowl Bites, No Fry Buffalo Wings, Homemade Chips and Salsa, Philly Cheesesteak Sliders, Bacon and Jalapeno Cheese Ball or even the Filet Mignon Bites with Bernaise I have shared with all of you.