If you have never tried bacon on top of your Deviled Eggs, you MUST try this Bacon Deviled Eggs Recipe. I absolutely LOVE bacon so placing it on top of anything always makes the food that much better. But wow I was amazed at how yummy bacon is on deviled eggs. Deviled Eggs are so simple but adding the bacon dressed them up for appearance and on taste. Wow! I can't say it enough. My 13 year old had the same response. "Wow, mom these are great!" I am thinking we might make them to have with sandwiches again this weekend!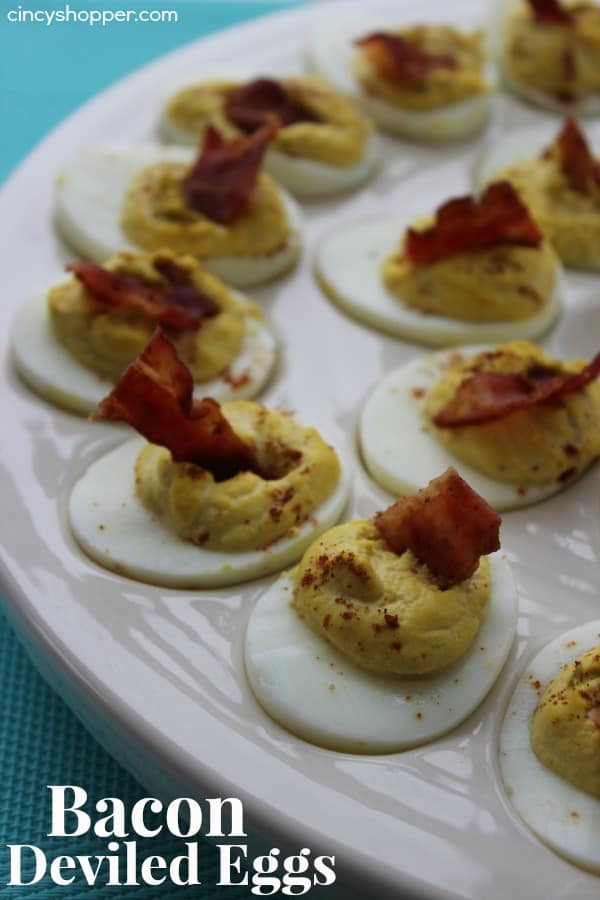 Bacon Deviled Eggs
Just make you deviled eggs like you would normally make them for your family or you can use my recipe below. Then put on the bacon. Yum! yum! Yum! These are great for entertaining . With Super Bowl just around the corner consider tossing the Bacon deviled Eggs on your menu.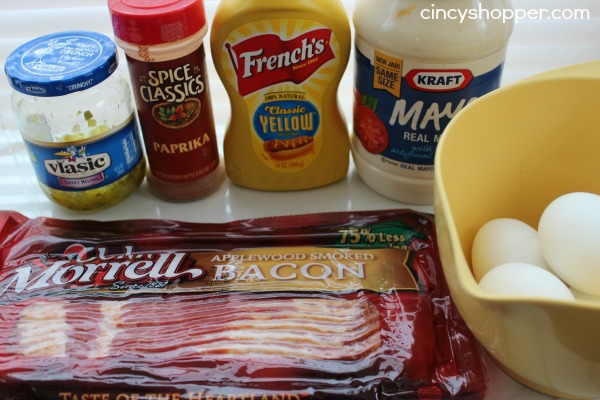 INGREDIENTS
6 Boiled Eggs
2 slices Bacon fried
1/4 cup Mayonnaise
1 tbsp Sweet Pickle Relish
1 tsp Mustard
Salt and pepper, for taste
Paprika to sprinkle as garnish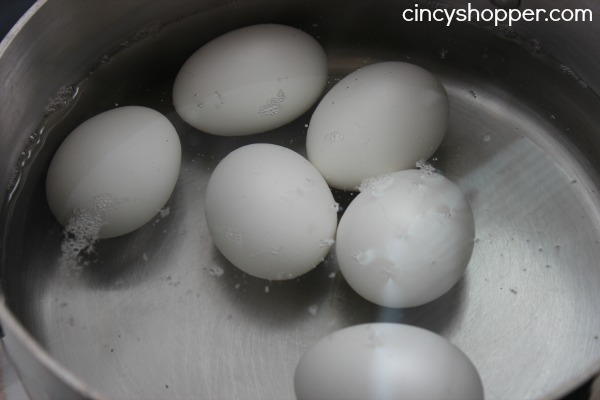 DIRECTIONS
Cut fried bacon into 12 small pieces.
Cut eggs in half lengthwise.
Remove yolks and place in a bowl.
Mash yolks with a fork and stir in mayonnaise, pickle relish, and mustard.
Salt and pepper, to taste.
Mix until consistency is smooth.
Transfer mixture to zippered bag and clip corner for piping.
Pipe mixture into cooked egg whites evenly.
Garnish with paprika and bacon pieces.
Store covered in refrigerator.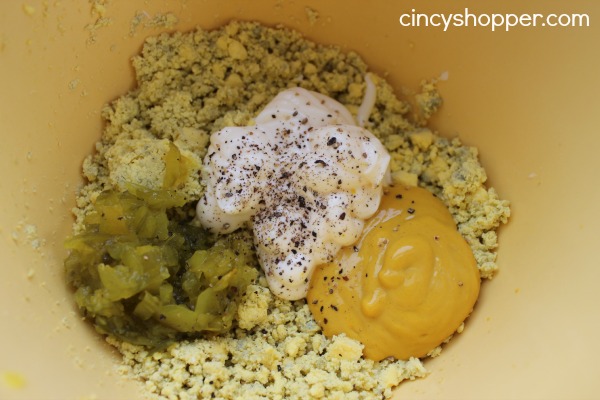 I am looking forward to taking these Bacon Deviled Eggs to picnics this summer.  Yes, I know it is forever off in the future but I keep telling myself it is not, ha ha. Yup, I am that girl that brings the eggs, lol.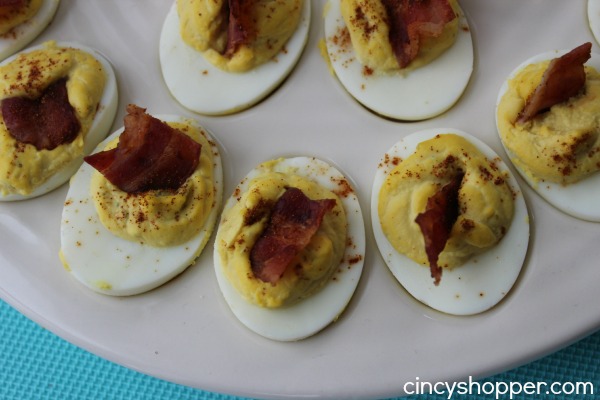 If you are looking for some other great appetizer recipes for your Super Bowl entertaining be sure to check out my Roasted Red Pepper Dip, Pepperoni Pizza Crescents, Slow Cooker Cheesy Mexican Dip, Buffalo Chicken Dip,  Mini Chili Dog Crescents, Mini Taco Bowl Bites, No Fry Buffalo Wings, Homemade Chips and Salsa, Philly Cheesesteak Sliders, Bacon and Jalapeno Cheese Ball , Sloppy Joe Sliders, the Caramel Apple Dip or even the Filet Mignon Bites with Bernaise I have shared with all of you.