This Roasted Red Pepper Dip would be a great addition to your Super Bowl Appetizer spread. With game day just around the corner I know we will be needing to have some dips for all the game day peeps. I think  I will be spending a bunch of time in the kitchen ha ha!. This quick and easy full of flavor dip is so simple but will keep your fans wanting more.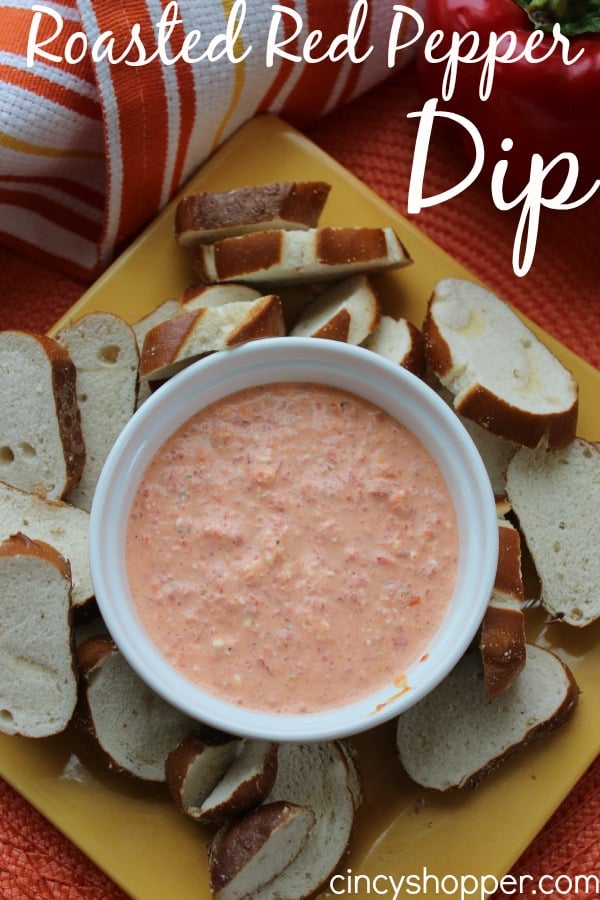 Roasted Red Pepper Dip
Red Peppers are absolutely delish and make a wonderful cream cheese dip. I think this recipe would work great with sour cream too (I think I will give that a try this next week). I normally purchase my Jar of Roasted Red Peppers at Aldi but they were closed when I went to purchase ingredients for this dip. So, it cost me a bit more than usual.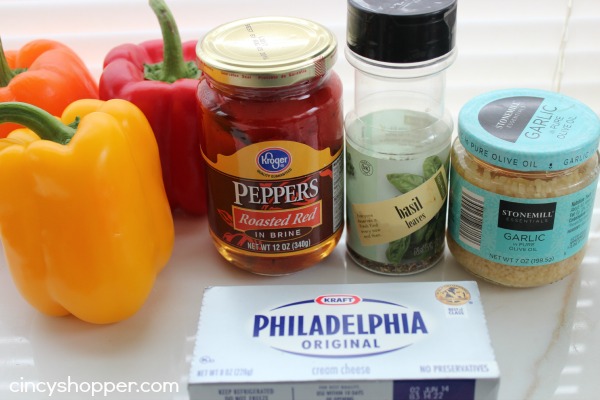 INGREDIENTS
8 oz package Cream Cheese
7 oz Roasted Red Peppers
1/2 tsp minced Garlic
1 cup chopped Colored Bell Peppers
2 tsp dried Basil
Salt and Pepper to taste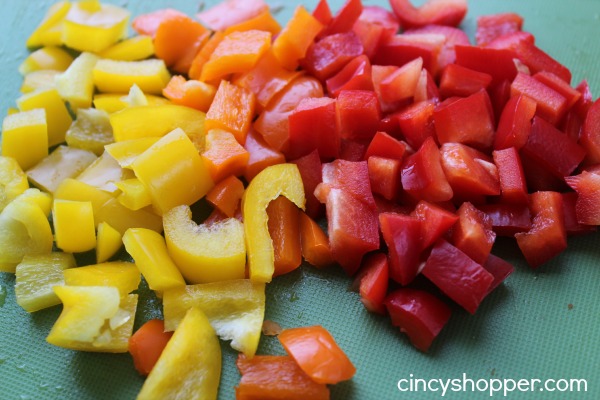 DIRECTIONS
Drain Red peppers.
Blend ingredients except chopped peppers in a food processor until smooth.
Add in chopped peppers and pulse a few more seconds to combine.
Serve with your favorite crackers, chips or snack items.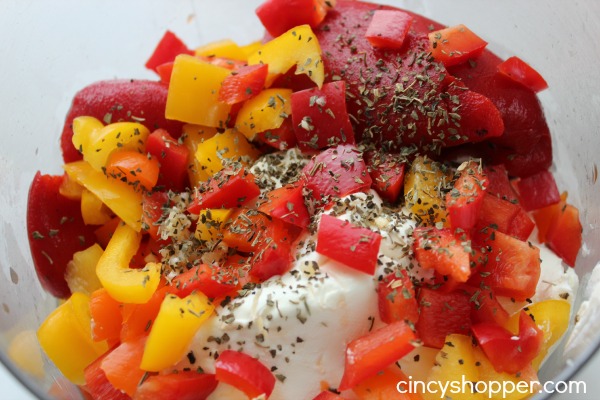 What dips so you normally serve for Super Bowl? I have quite a few planned like my Buffalo Chicken Dip,  Slow cooker Cheesy Mexican Dip and also the Caramel Apple dip I made over the holidays. Quick and easy dips are my favorite with minimal cleanup.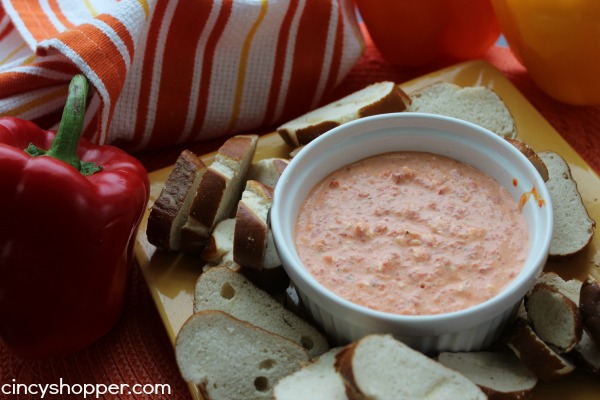 If you are looking for some other great appetizer recipes for your Super Bowl entertaining be sure to check out my Pepperoni Pizza Crescents, Slow Cooker Cheesy Mexican Dip, Buffalo Chicken Dip,  Mini Chili Dog Crescents, Mini Taco Bowl Bites, No Fry Buffalo Wings, Homemade Chips and Salsa, Philly Cheesesteak Sliders, Bacon and Jalapeno Cheese Ball , Sloppy Joe Sliders, the Caramel Apple Dip or even the Filet Mignon Bites with Bernaise I have shared with all of you.