Oh the hubby and I as well as the kiddos loved making these Pepperoni Pizza Crescents. These are so quick, easy and perfect for adults and kids. If you are needing an appetizer, possibly for Super Bowl you should consider throwing these little crescent pizza roll-ups together. We have never made these and I think they are now going to be my "Go-To" after school snack too! The kiddos loved these little "Pizza Rolls" as they call them. I kept telling them that they are actually called Pizza Roll Ups" ha ha!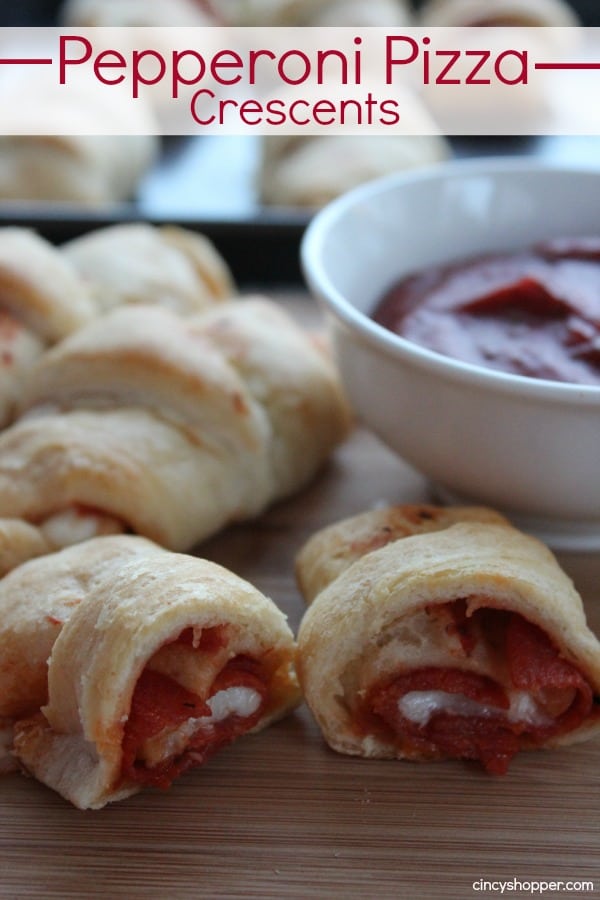 We have been seeing so many sales and coupons on pizza rolls and I can pick up pepperoni at the Dollar Store. Not too expensive and quite tasty I must say. These little pepperoni pizza crescents will be great for Super Bowl or as I call it "Game Day". Having a quick and easy recipe that the kiddos can me for me is always a plus.
INGREDIENTS
1 can Crescent Rolls
24 slices pepperoni
2 Mozzarella String Cheese
1 6oz can Tomato Paste
4 oz Water
2 tsp Sugar
1 tbsp Garlic Powder
1/2 tbsp Onion Powder
1 tbsp Basil
DIRECTIONS
Preheat oven to 375.
Add tomato paste, water, onion powder, garlic powder, sugar and basil to small saucepan.
Stir until will blended and heated over medium heat.
Cut each string cheese in half lengthwise, then cut each in half the other way.
Spread small amount sauce near wide end of crescent.
Cover with 3 overlapping slices of pepperoni and a cut cheese piece. and roll up.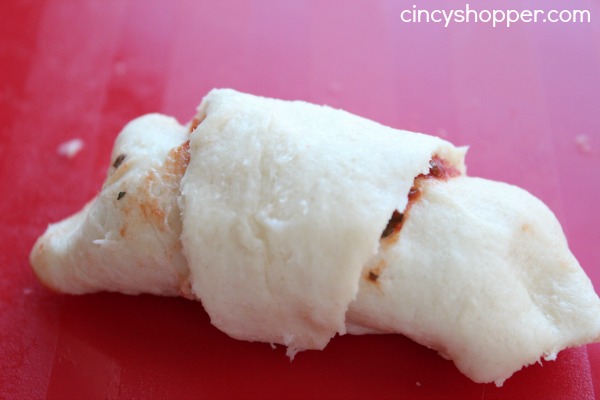 I think i will start keeping some spaghetti sauce in the freezer so I can whip these up on the fly. They really do not need much sauce but I personally liked dipping them like marinara. Also a inexpensive jar of sauce will work great (I need to get my pantry restocked). I have now made these for the kiddos 3 times in the past week. So, I think they are a keeper around here.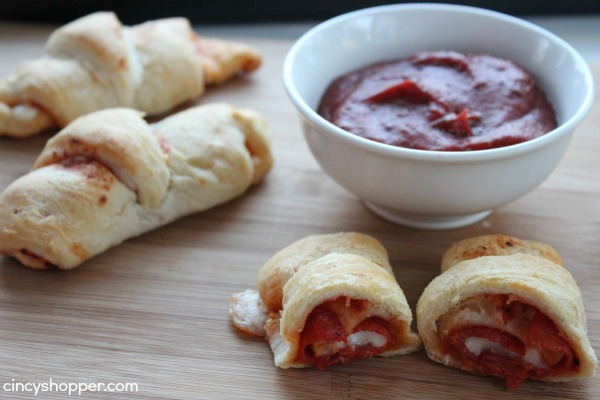 If you are looking for some other great appetizer recipes for your Super Bowl entertaining be sure to check out my Slow Cooker Cheesy Mexican Dip, Buffalo Chicken Dip,  Mini Chili Dog Crescents, Mini Taco Bowl Bites, No Fry Buffalo Wings, Homemade Chips and Salsa, Philly Cheesesteak Sliders, Bacon and Jalapeno Cheese Ball , Sloppy Joe Sliders, the Caramel Apple Dip or even the Filet Mignon Bites with Bernaise I have shared with all of you.