If you are looking for a fun and tasty Valentine drink, consider making this quick and easy Cupid Float. This afternoon the kids were bored (they had off from school again today) so I wanted to make them an afternoon treat. I looked in the freezer and noticed I had bought some ice cream on sale at Remke last week. It has been bitter cold outside this past week why on earth I bought ice cream is beyond me ha ha. The kiddos noticed that I had moved it aside when looking for ingredients for an afternoon treat. They then insisted on ice cream. It was hard to think about something with ice cream. I recalled having some strawberry soda in the downstairs fridge and quickly thought about a quick and easy Strawberry Float.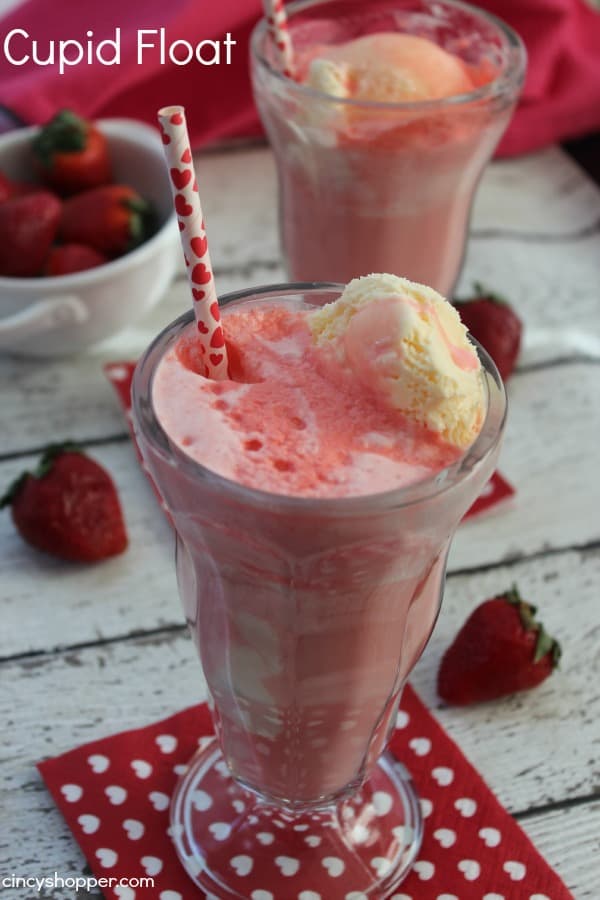 When working at the ice cream stand as a teenager (yup I had two jobs in HS and college lol) my friends and I would always make strawberry floats to enjoy when we had no customers. If you have never tried one…. now is the time. You have really been missing out. The yummy strawberry soda mixed with vanilla ice cream is amazing. I had the kids make their own as they are so simple, just loads of ice cream and then slowly pour on the sod. I like to tip my glass a bit to create less foaming.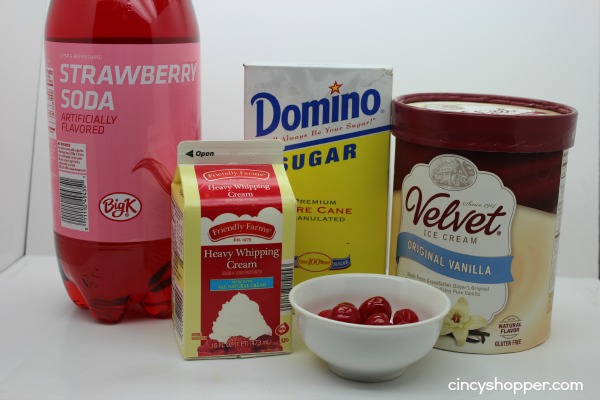 INGREDIENTS
Vanilla Ice Cream
Strawberry Soda
Whipped Cream (optional)
Maraschino Cherries (optional)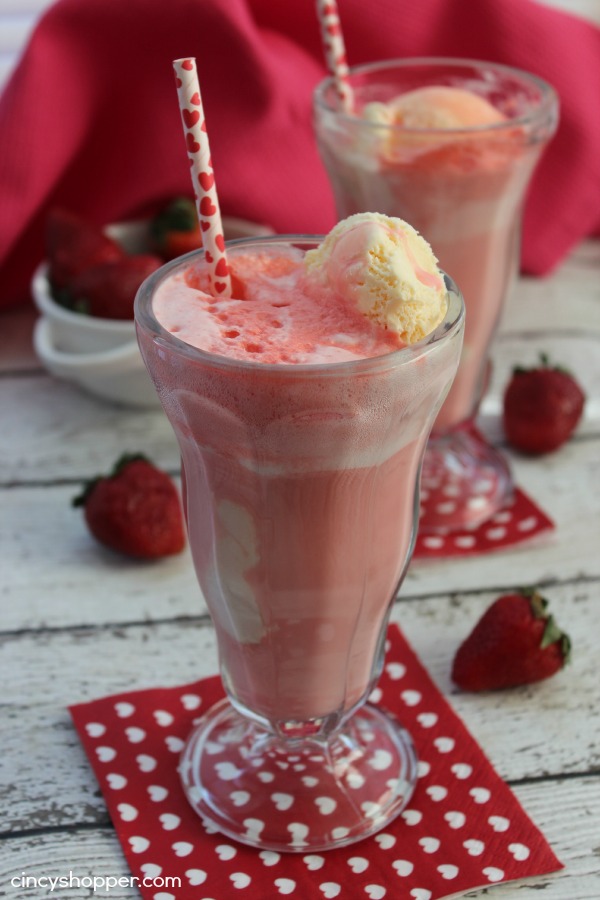 DIRECTIONS
Place 2 scoops of vanilla ice cream in a glass.
Slowly add strawberry soda (it will foam a lot!)
Optionally you can add whipped cream and a cherry to the top.
Serve with long spoon and straw.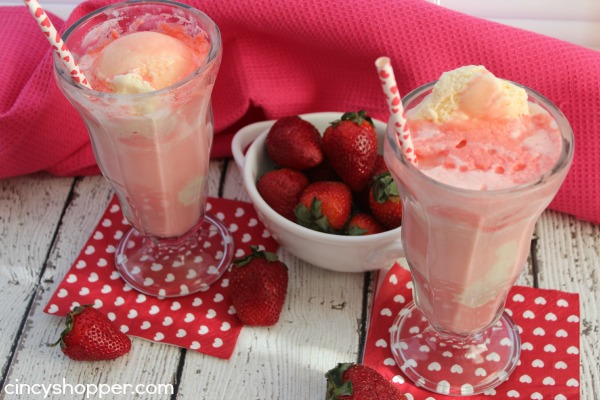 Do not be afraid to dip up some ice cream for Valentine's day and add on some strawberry soda. These make adorable Cupid Floats (that's what we call them around here). Even with all the cold weather these floats were so yummy!  If you are looking for other Valentine's Day treats be sure to check out my Valentine's Day Strawberry andWhite Chocolate Cheesecake bars, 2 Ingredient Strawberry Fudge, and also my Strawberry Cookies. If you are looking for a Valentine's Day breakfast idea consider making some Strawberry and Cream Cheese French Toast Roll-ups that I shared with you here.