Oh these neat little French Toast Roll-Ups are perfect for breakfast or anytime. I think they make a wonderful snack. With the kiddos being home from school on break I had the opportunity to actually take the time to make some hot breakfasts for them. I think they got a bit spoiled honestly and will be looking for a hot plate tomorrow morning when they head back to school. French Toast is always one of their favorite breakfast food items. For years I have spent the money on French Toast sticks as they are a nice quick french toast that is great for dunking. Never again. These little French Toast Roll Ups can be filled with any sort of topping that you like on your french toast. I made this batch with Strawberries and Cream Cheese.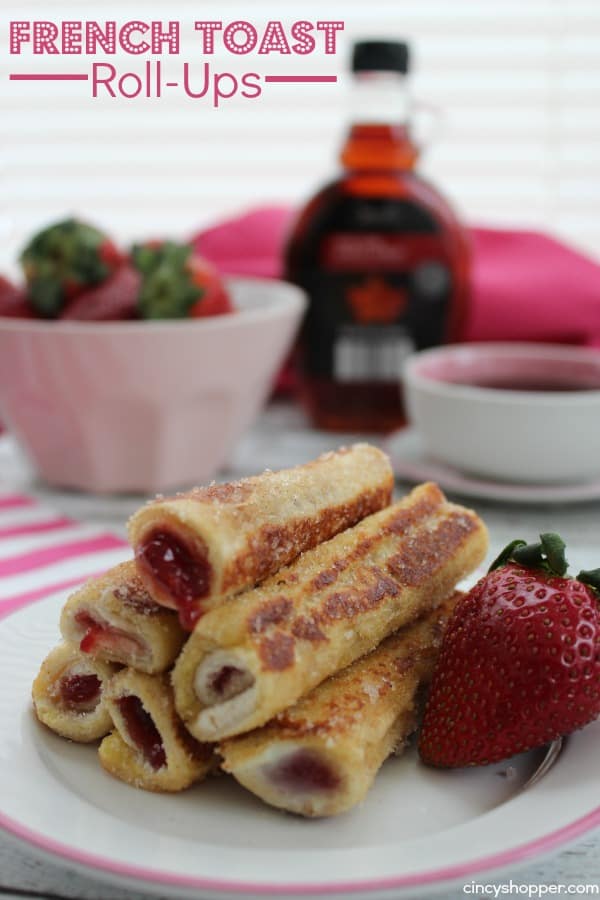 The addition of the cream cheese and the strawberries had me thinking Valentine's Day. I think they would be prefect to serve with some fresh strawberries on Valentine's Day morning.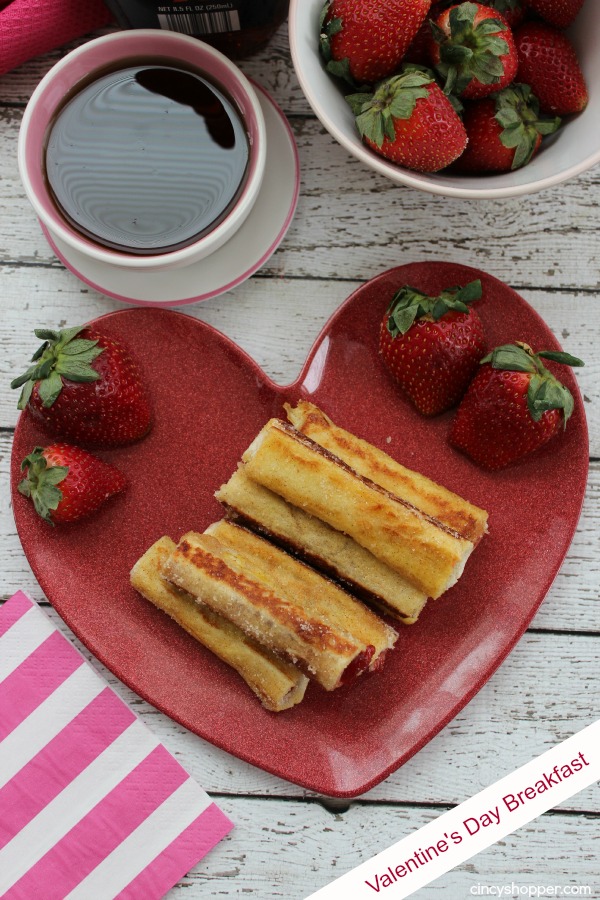 I was so amazed how quick and easy these little roll-ups are to make. I made up a couple batches in no time at all. My personal favorite is the yummy coating of cinnamon. Oh and maybe the cream cheese and the strawberries too ha ha! I chose a very soft bread for these so they would roll properly and I was careful to not put too much toppings. The kiddos were helping and they like to "load them up" and then we had a mess on our hands. They tossed in peanut butter, Nutella and a few other things. They were getting quite creative, ha ha!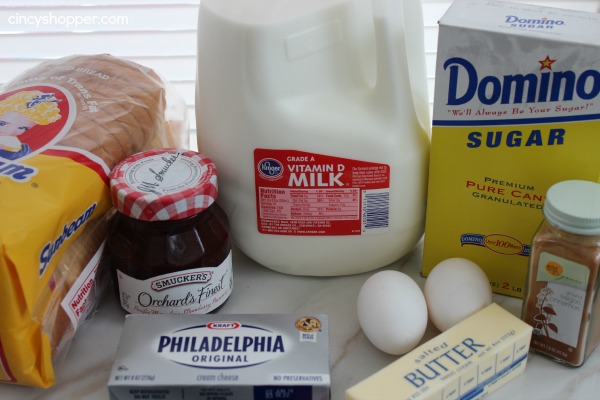 INGREDIENTS
16 slices Soft Bread
2 Eggs
4 tbsp Milk
1/3 cup Sugar
1 tsp Cinnamon
Filling of your Choice (I used Cream Cheese and Strawberry Jam).
DIRECTIONS
Place piece of bread on a cutting board and trim your crusts.
With a rolling pin roll your bread flat.
At one end of your bread place your filling (just a small strip) and roll up.
In a shallow dish combine sugar and cinnamon. Mix well.
In another shallow dish combine eggs and milk. Wisk well.
Heat a pan over low-medium heat, melt butter to coat pan.
Coat your bread roll in your egg mixture.
Place in pan with your seam down.
Cook until golden brown turning to brown all sides.
Remove the rolls one at a time from pan and roll to coat in cinnamon sugar mixture.
If you have kiddos, let them choose some of the items they will roll-up. My kiddos found this to be a ton of fun (and they are teens, lol). Also, I will mention that these roll-ups are tasty even after they are cold (yea, moms food is always cold, haha). What did moms do before the microwave was introduced?

These little French Toast roll-ups are great for dipping in maple syrup if you can manage to have any left for dipping. They are so tempting to eat up as soon as you pull them out of the pan. I am considering making some of these ahead of time for quick breakfast mornings. We could eat them in the car on the way to school.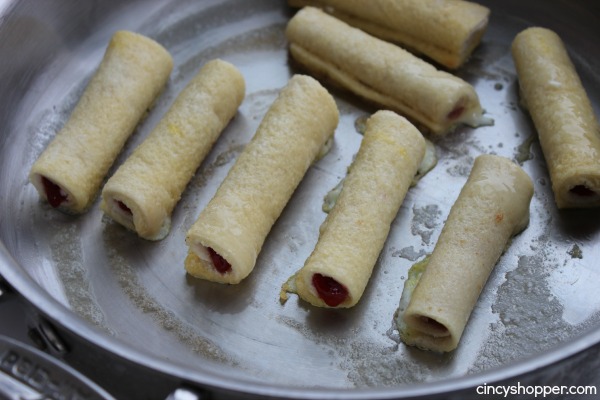 I wish morning allotted for more time to make warm breakfasts for the kiddos. I am thinking I will be spending more time this month thinking of quick and easy hot breakfast ideas. Having them home on holiday break and noticing how much they enjoyed the hot breakfasts really made me give breakfasts some thought. I know they will be having these little French Toast Roll-Ups stuffed with strawberries for Valentine's Day Breakfast. These are a keeper.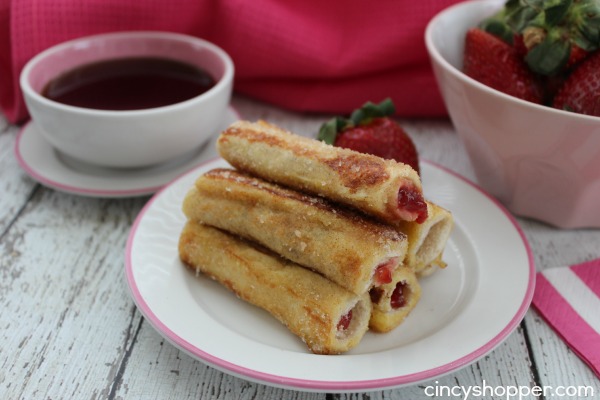 Looking for other breakfast ideas? If so be sure to check out the Slow Cooker Breakfast Casserole I made and shared with you last week.