Ok, I must confess that I may have ate a few too many of these Strawberry White Chocolate Cheesecake Bars ha ha! They were just so yummy and the colors really draw ya in for more! I have been really been in over drive with Valentine's Day! I was really ready to move on to the New Year and get it started with some yummy cheesecake. I had family over the other afternoon and they consumed all of my Caramel Apple Cheesecake Bars that I had made (I really do not blame them as they were so delish). My daughter was upset and wanted MORE cheesecake. Thank goodness she is a skinny little bean pole, lol. She is a real cheesecake lover. So I whipped her up these yummy little strawberry cheesecake bars.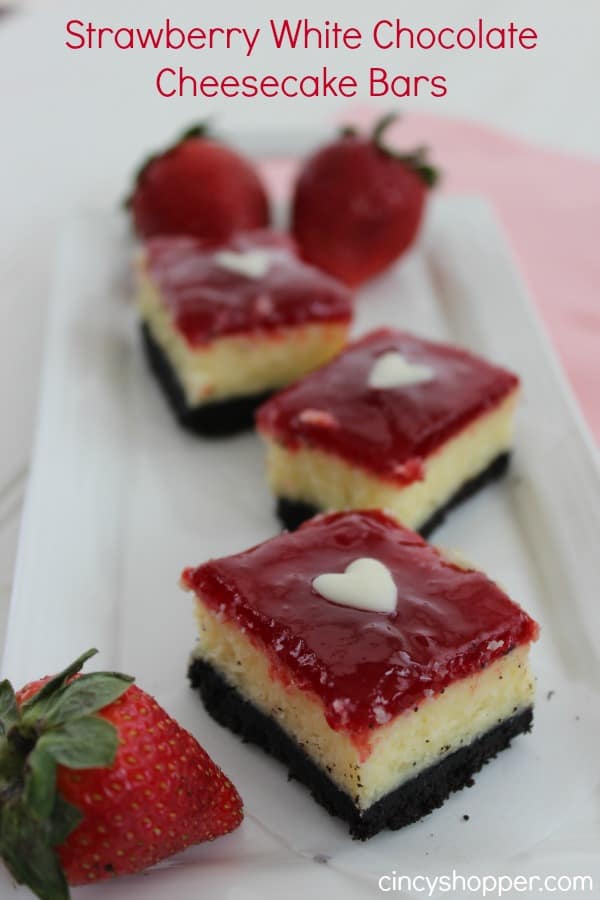 Strawberry White Chocolate Cheesecake Bars
If you have never tried white chocolate in your cheesecake, it is a MUST try! Whats better than cheesecake? Well cheesecake and chocolate in my opinion. The flavors blend so well together. This cheesecake we decided to go with a yummy Oreo Crust and Strawberry Preserves for topping..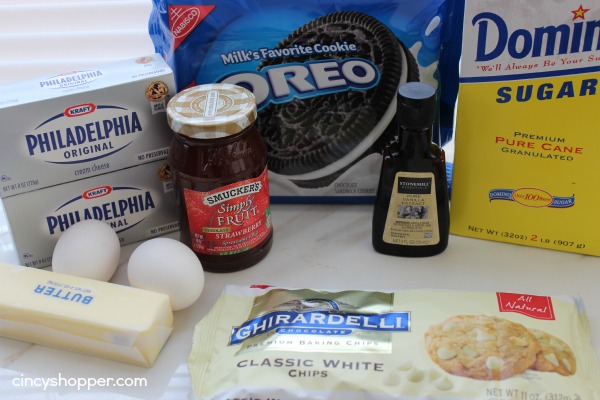 INGREDIENTS
24 Oreo Cookies
1 Stick of Butter Melted
9 oz White Chocolate (I used chips)
2-8 oz Packages of Cream Cheese
1/2 Cup Sugar
2-Eggs
1 Tsp. Vanilla
1/2-3/4 cup Strawberry Preserves OR Jam (I used a Smuckers Seedless)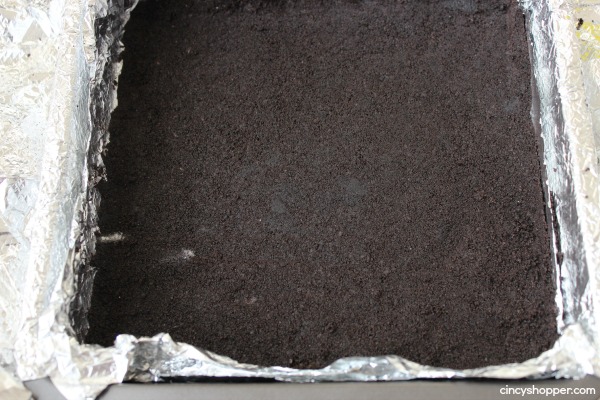 DIRECTIONS
Preheat oven to 350
Line a 8×8 baking pan with aluminum foil, leaving overhang on all sides.
Add Oreo Cookies to a Food Processor or place in a ziplock bag to crush.
Add melted butter and mix well.
Add to prepared pan.
Press firmly to line bottom completely.
Add Cream Cheese, Sugar and Vanilla to a medium sized bowl or stand mixer and mix until smooth.
Melt your chocolate in microwave heating in 30 second intervals and then stirring.
Add all but 1/8 of a cup of your melted chocolate to cream cheese mixture and blend.
Add eggs one at a time making sure to blend well.
Pour mixture over crust.
Bake for 30-45 minutes or until the center of your cheesecake is almost set.
Let cool for 15 minutes,
Spread your preserves/jam over the top of your cheesecake.
Drizzle remaining chocolate over your cheesecake (I used a ziplock bag to pipe).
Place in refrigerator for 4 hours.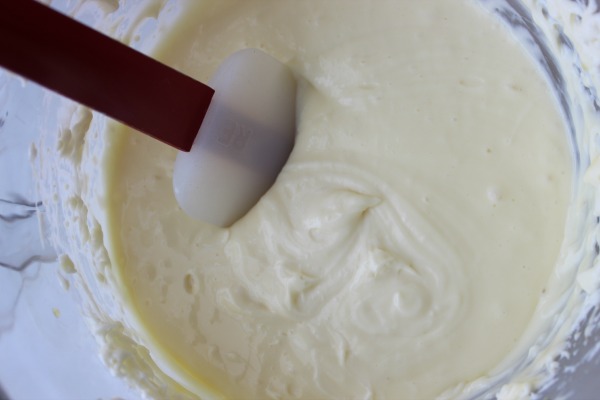 There is something about Cheesecake and Valentine's Day. I just added the addition of the little chocolate hearts on top of these yummy bars. I figured the heart really would bring a smile to my daughters face when she consumes half the pan all by her lonesome. You can also just pipe on white chocolate swirls or whatever design you choose.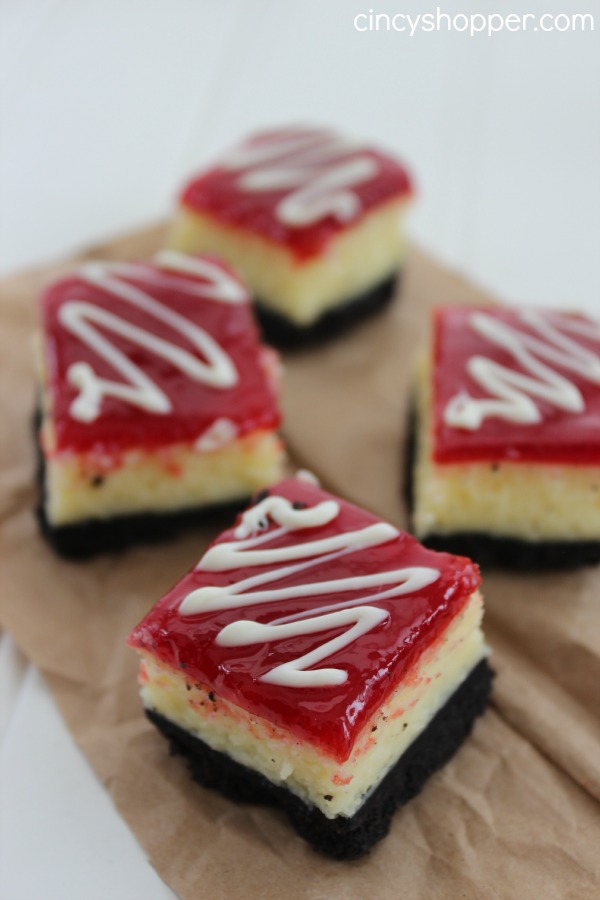 I was a bit worried about using Strawberry Preserves on top of these. I was worried about not using fresh strawberries. The preserves were PERFECT with this combo. So much easier and honestly the taste was wonderful.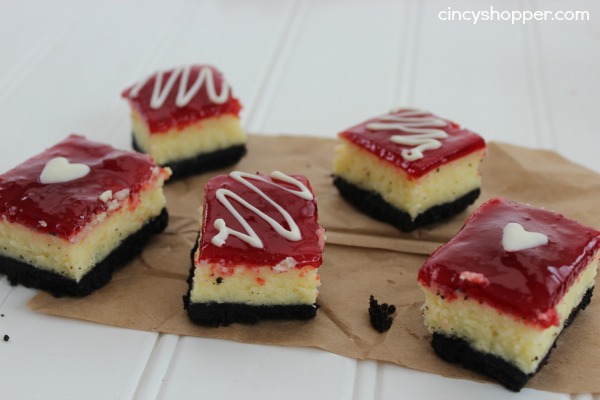 Looking for other Valentine's Day Treats? If so be sure to check out my 2 Ingredient Strawberry Fudge or my Strawberry White Chocolate Chip Cookies. Also, if you are a cheesecake lover be sure to see my Caramel Apple Cheesecake Bars Recipe or maybe even my Strawberry No Bake Cheesecake in a Jar.