Oh yum, these Strawberry Cookies will put you in strawberry heaven! If you love strawberry flavor as much as I do you will quickly find yourself saying "Oh My!' when you bite into these little pink cookies. I know Valentine's Day still a ways off but I am really getting myself all excited for Valentine's Day. Maybe thinking ahead is my therapy to get myself through to warmer weather, ha ha! With the snow that has fallen on the ground today here in Cincinnati, I need a bit more therapy, lol. I am thinking maybe some strawberry hot chocolate, lol.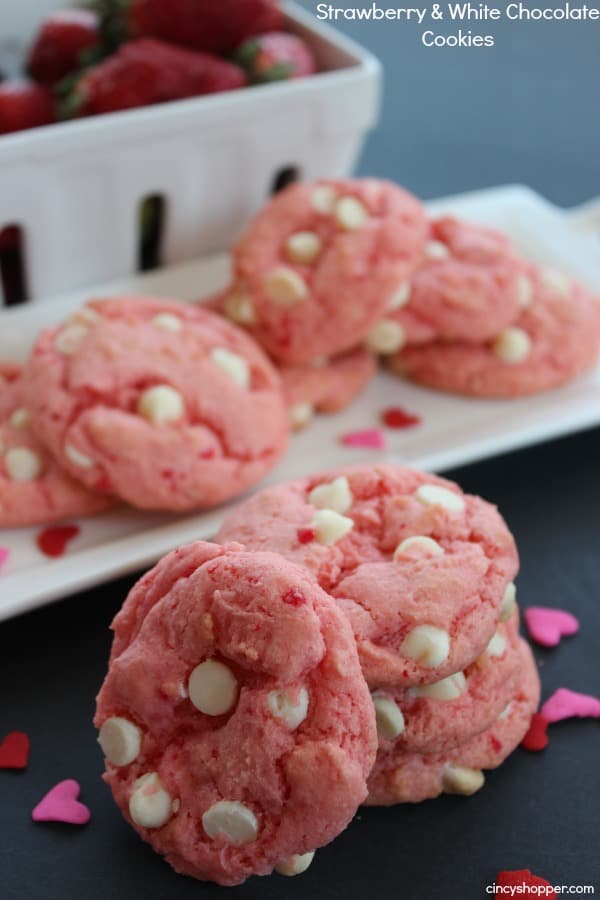 Strawberry Cookies
Ok… on to these yummy cookies that are so simple that I even had the kiddos help with these ones. I had a strawberry cake mix and some white chocolate chips (left over from Christmas baking) in my pantry that was screaming at me to be used for a Valentine's Day Treat. I really did not want to make a simple cake or cupcakes. I know cookies are very popular around our house. So cookies were my choice. I have made cake mix cookies in the past (like my Christmas Grinch Crinkle Cookies). So I was thinking Strawberry & White Chocolate Cookies would be bright and PINK! Grab yourself a Strawberry Cake Mix with some of your coupons (the extra savings will make these cookies inexpensive).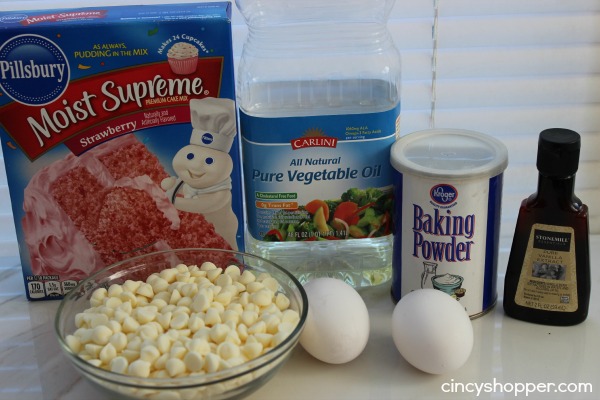 INGREDIENTS
1 Strawberry Cake Mix, I used Pillsbury Moist Supreme.
1 TSP Baking Powder.
2 Eggs.
1/3 Cup Vegetable Oil
1/2 TSP Vanilla
2 Cups White Chocolate Chips.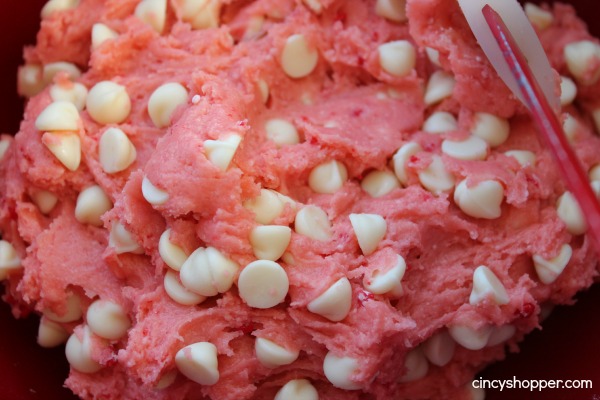 DIRECTIONS
Preheat oven to 350.
Line a Baking Sheet with Parchment Paper (the paper will keep your cookies from spreading).
In a small bowl whisk eggs, oil and vanilla Set aside.
In a medium bowl mix together cake mix and baking powder.
Add egg mixture to cake mixture and stir all together until all the dry cake mix lumps disappear.
Fold in Chocolate Chips.
Drop round (about 1 Tablespoon) balls onto baking sheet. You will want your balls to be taller and less wide.
Bake for 10 minutes. Be careful to not allow for browning.
Allow to cool and then transfer to wire rack.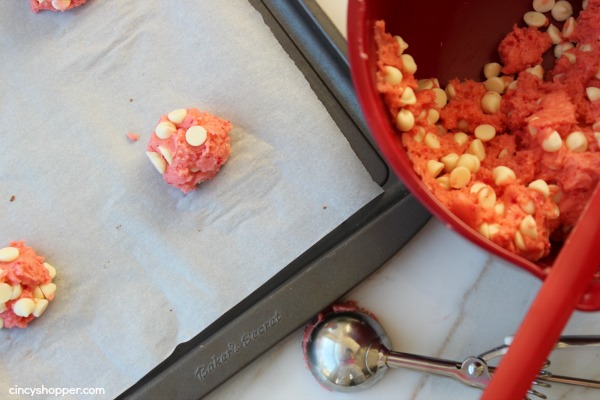 The addition of the chocolate chips really added some extra sugar goodness! I will pre-warn you that this dough is one of those cookie doughs that screams to give it a taste test before cooking, ha ha! I think I hate more of the dough while preparing than I did cookies. It's just so colorful.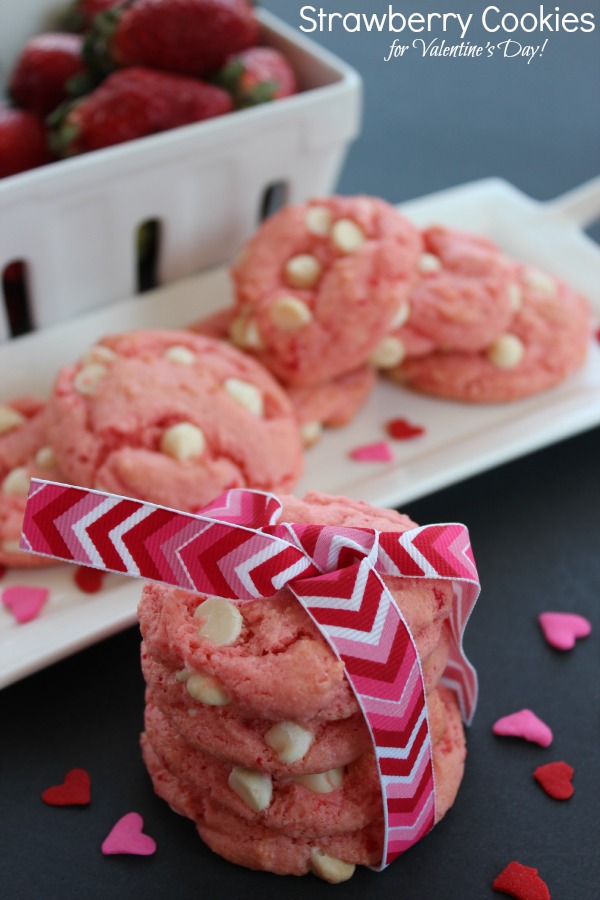 These pink and white cookies are going to be perfect for you to serve up for your family, a school party, office Valentine's Day treat or even a baby girl baby shower. If you are rushed to make something quick & easy that just feels all pink and tastes so yummy, these will be perfect. Just wrap a Valentine Themed bow (red or pink would work great too) and toss them in a cellophane favor bag and gift these too!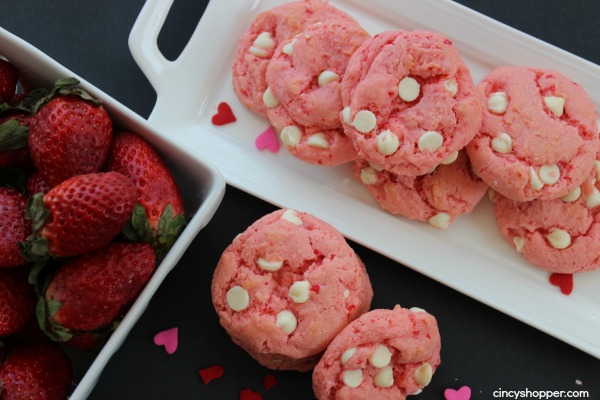 I think they would make a great little gift for the teach or bus driver. Since making my 2 Ingredient Strawberry Fudge I shared with you yesterday and then these Strawberry and Chocolate Chip Cookies, I think I have officially put the Christmas Holiday behind me. Bring on the warmer weather.