Fried Apples are a delicious copycat of Cracker Barrel cooked apples. This sweet, Southern side dish is easy to make and comforting to eat.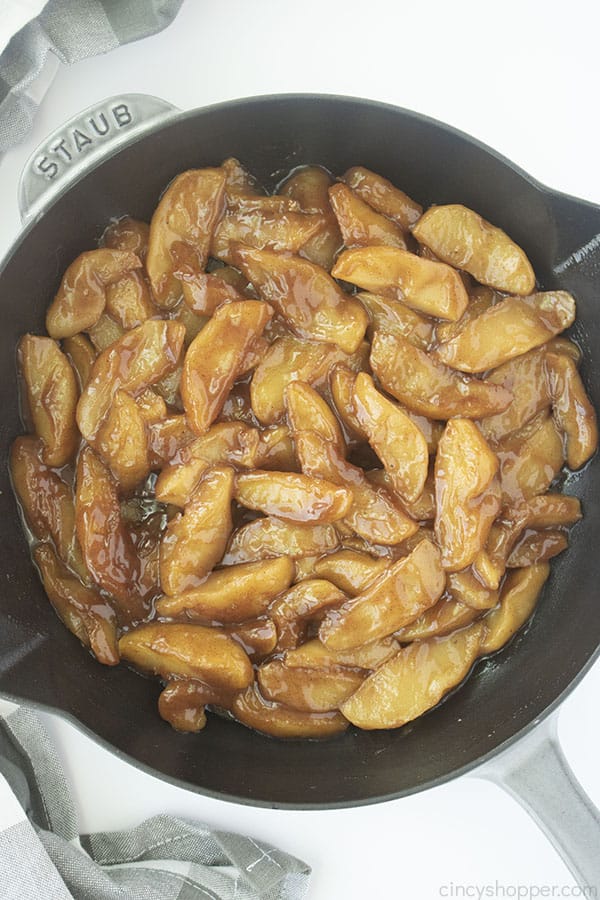 Fried Apples
There are all sorts of delicious dishes and sides you can order and enjoy whenever you stop in to a Cracker Barrel. Few of them are as amazing as their Fried Apples though! Those things are to die for- soft, sauteed apples mixed in with that sweet sauce. Without a doubt, it's one of the best things on the menu, and I love the idea of being able to make that deliciousness in my own kitchen!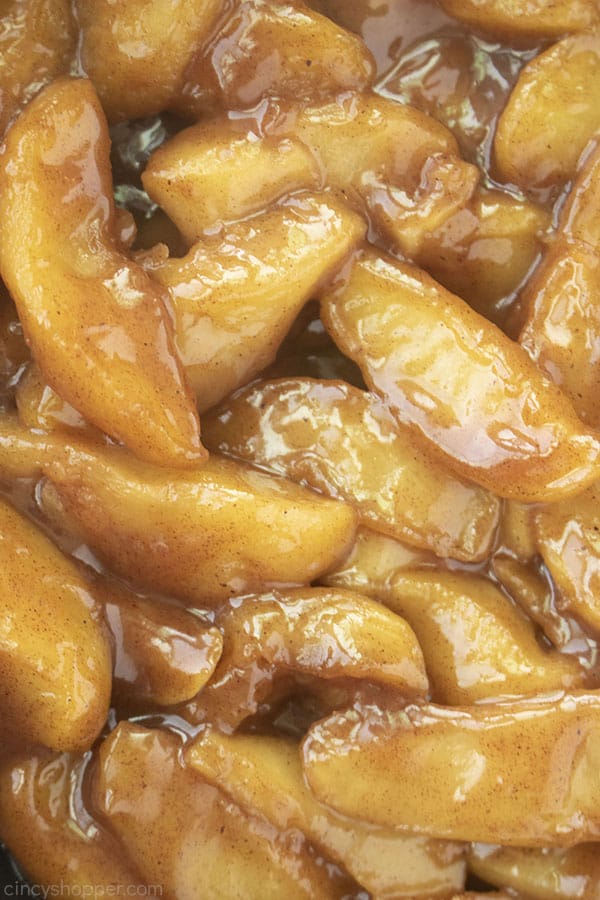 Making these old fashioned Fried Apples isn't terribly hard either! You can make these cinnamon apples up real easy in just a single skillet if you want. Get those apples soft, use some cider to make up that delicious sauce, mix it all together, and have at it. This tasty side will pair will all sorts of breakfast, dinner, or dessert recipes!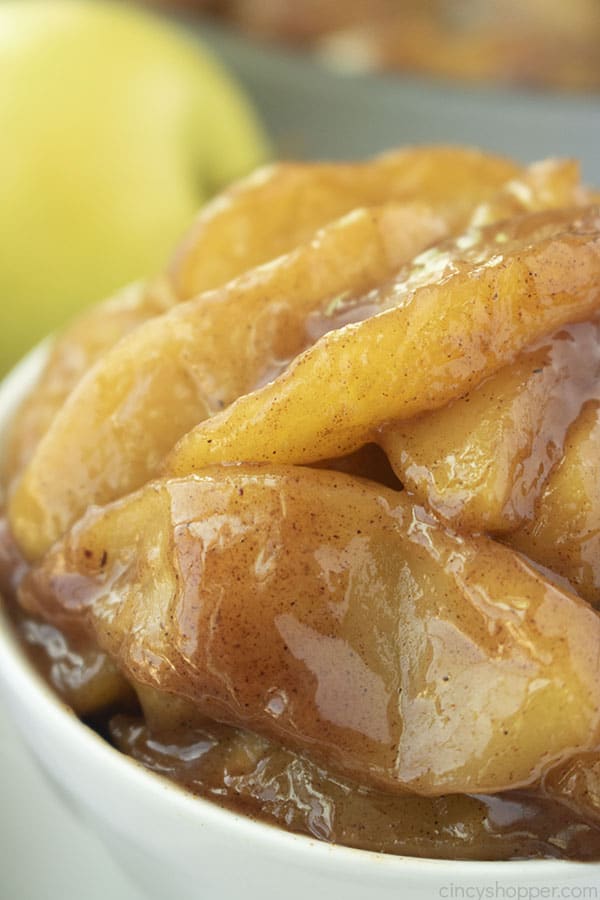 These cinnamon apples make for a great apple side dish! We have many other apple-based sides you'll want to take a look at after this one.
Another sweet apple side we have is our

Apple Cobbler

.

Definitely more on the dessert side of things, cobbler is a sweet, delicious comforting dish perfect for fall

!

Creamy Apple Salad

is easy to whip together and is one of our favorite fruit salads!

Fairly

sweet with

just

a little tang from some yogurt- you'll love it.

A great barbecue side we've made is our

Apple Slaw

.

This fresh spin on the grill-out classic uses apples to make an enjoyable sweet-and-tangy side dish

!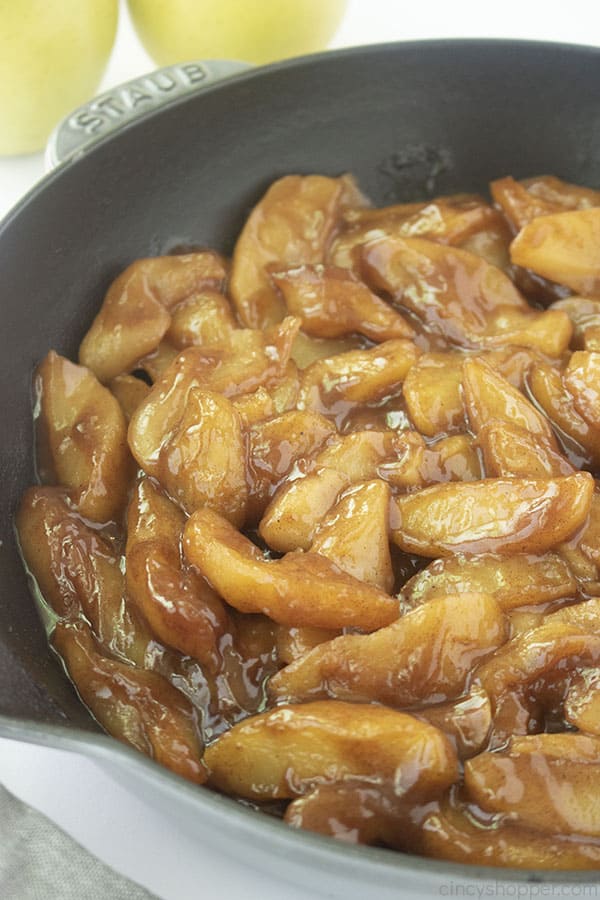 Apple recipes always seem to turn out real delicious, and this one is no exception. Get that cast iron warming up and make these tasty apples today!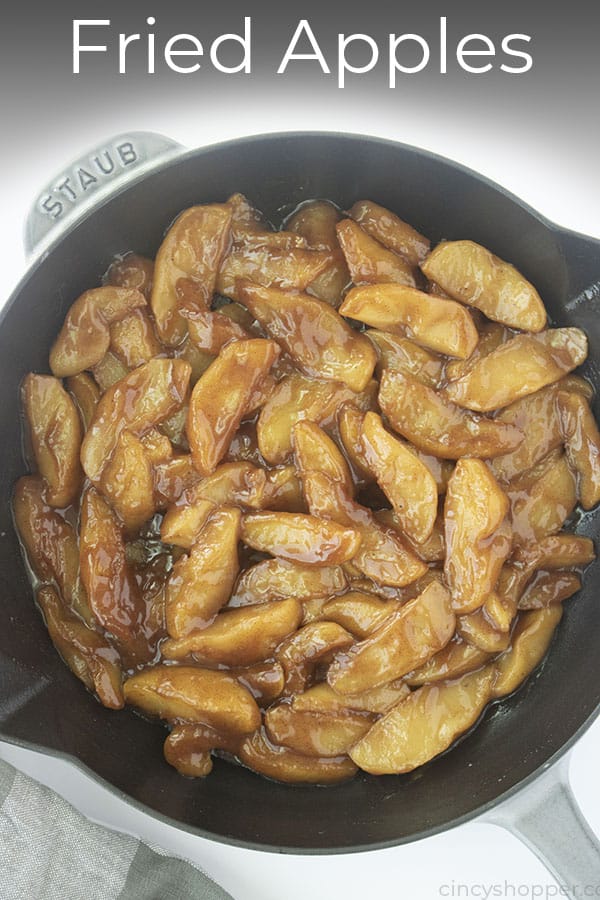 Ingredients for Cooked Apples
Apples – Golden Delicious apples are going to be your best bet here.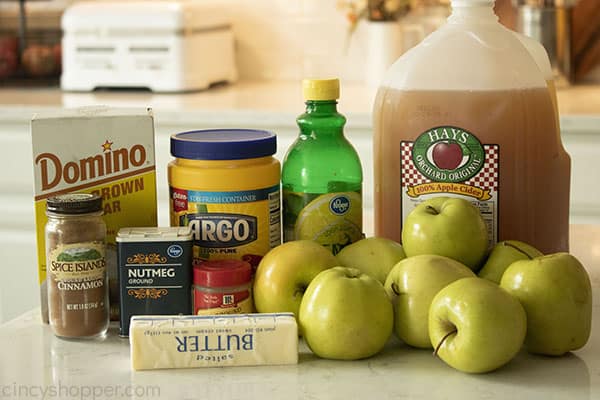 How to cook Fried Apples
For this recipe, you'll want to make sure you're apples get cored, peeled, and sliced into 1/4 inch thick wedges before cooking them. After prepping your apples, start melting some butter in the bottom of something like a skillet or dutch oven. Do this over low heat until all of your butter melts.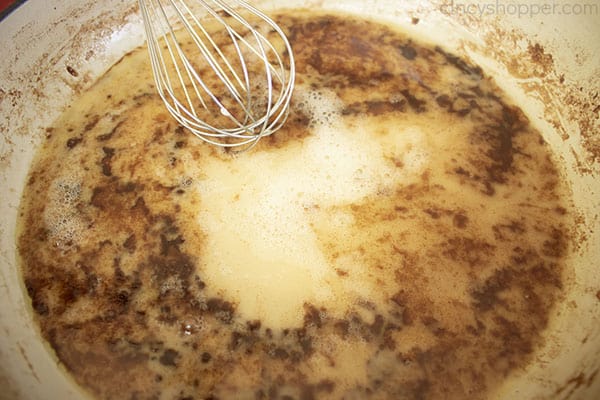 Once that butter's melted, you can add your apple slices in as a single layer. Top those slices with your lemon juice, brown sugar, cinnamon, allspice, and nutmeg. Mix everything around briefly before covering your apples and letting simmer until they've turned soft. Once they've softened, you'll want to pull the apples and leave all those juices in your pan.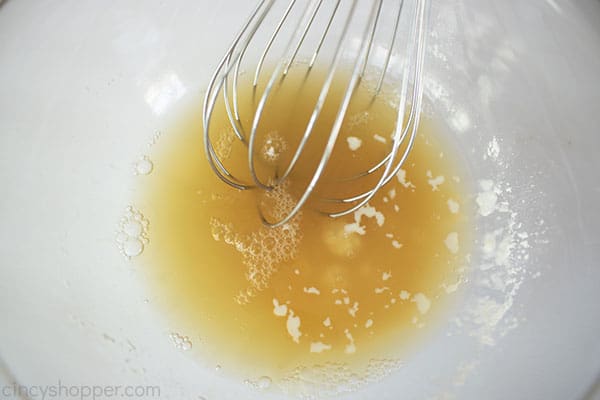 You're going to thicken all those juices into that sweet, fried apple sauce. To do that, you'll need to make a cornstarch slurry with some apple cider instead of water. In a small bowl, mix your apple cider and cornstarch until no clumps remain.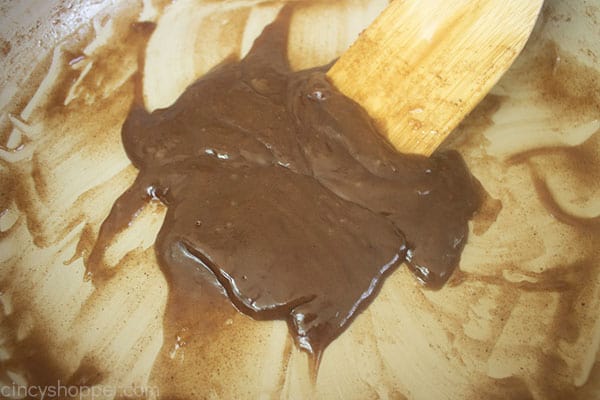 To mix this slurry in with our juices, you'll want to turn the heat up to medium and pitch your slurry in. Mix this constantly until the slurry has mixed in and the whole mixture starts to thicken.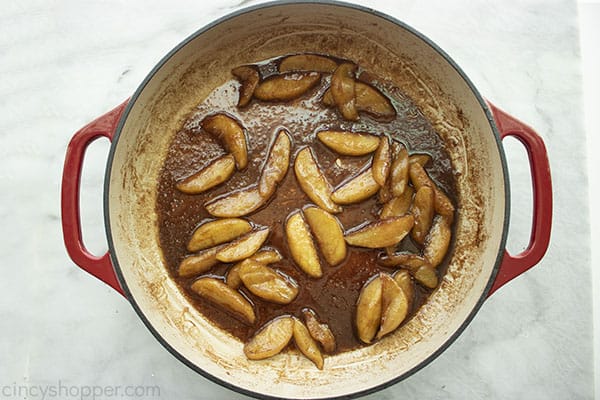 At this point, you can mix your apple sauce and your cooked apples together. Either do this in your serving bowl of choice or back in the pan you originally cooked everything in.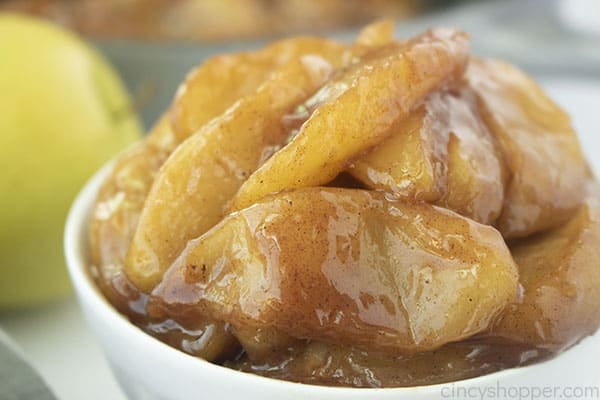 Mix everything together and ensure that all your apples get thoroughly coated before serving and enjoying!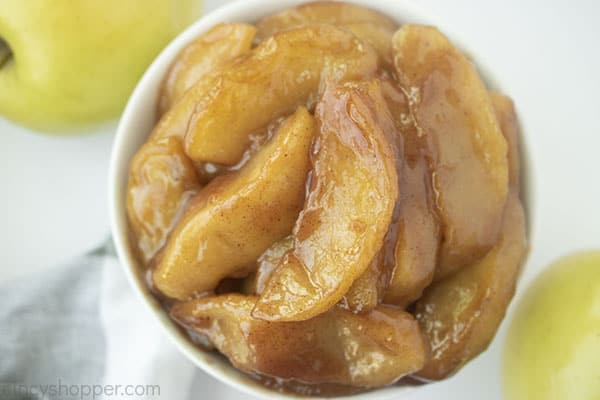 What goes with Fried Apples?
There are several recipes and dishes you can pair these fried cinnamon apples with.
Dinner:

Fried apple tend to pair very well with pork, so we have to recommend our

Garlic Brown Sugar Pork Tenderloin

. Our quick and easy dinner recipe is perfect for a busy weeknight.

Dessert:

A

really

simple dessert idea with these apples is to serve them over some ice cream. Vanilla will

probably

work best but feel free to experiment!
This recipe was originally posted on January 2, 2015, and has now been updated with new images and tips.
Fried Apples Recipe
Fried Apples are a delicious copycat of Cracker Barrel cooked apples. This sweet, Southern side dish is easy to make and comforting to eat.
Ingredients
1/4

cup

Butter

1/2

cup

Apple Cider

1

tbsp

Cornstarch

2

lb

Golden Delicious Apples

About 5- 6 small/medium apples

1

tsp

Lemon Juice

1

tsp

Cinnamon

1/8

tsp

Nutmeg

1/8

tsp

Allspice

1/4

cup

Brown Sugar
Instructions
Core, peel and cut apples into 1/4" wedges.

Melt butter in a large skillet over low heat.

Place apples in a single layer in skillet.

Top with lemon juice, brown sugar and spices. Mix well

Cover and simmer over low heat until tender.

Remove apples from skillet leaving juices.

In a small bowl whisk together 1/2 cup apple cider and cornstarch until blended with no lumps.

Whisk this mixture into skillet juices. Stirring constantly over medium heat until mixture has thickened.

Pour over apples and mix to coat.