This Garlic Brown Sugar Pork Tenderloin is full of great flavor and can easily be made into a sheet pan dinner. Since we use just a few ingredients to make the brown sugar rub, dinner can be ready for the oven in no time at all. Perfect for a busy weeknight dinner!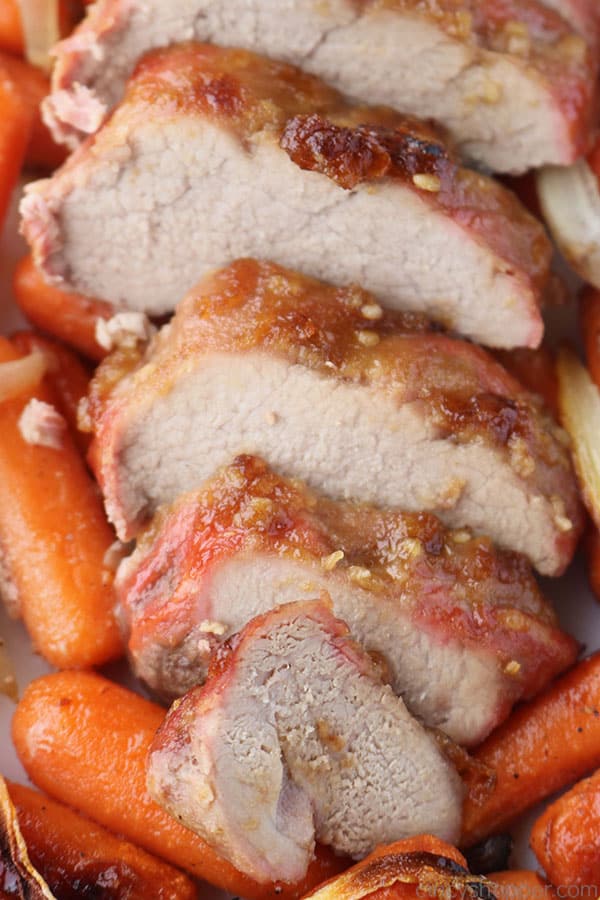 Garlic Brown Sugar Pork Tenderloin
This an easy dinner idea like my Parmesan Crusted Chicken, Salisbury Steak or Chicken Pot Pie Casserole. When you're making dinner, you don't want to spend hours in the kitchen. Quick and easy is always best! Sure, pork chops are great but, this pork tenderloin recipe is one of my favorite dinners that I make. All you have to do is slice and serve at the end and that makes me super happy!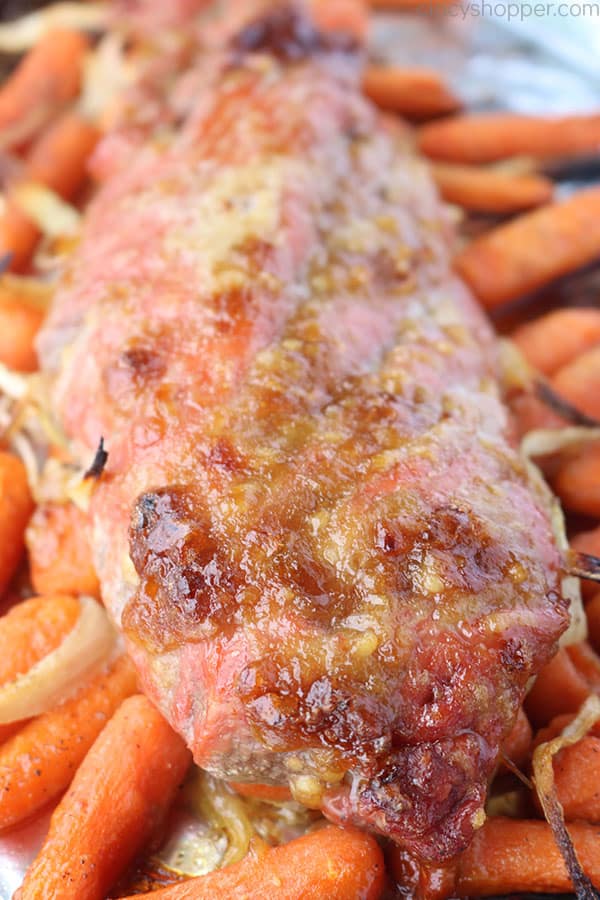 Let's talk about sheet pan meals for a minute. I have been making these for years! When you have extracurriculars at night, it's important to get a meal on the table fast. I have found that sheet pan meals are great for busy weeknight dinners. If you aren't sure of what a one-pan dinner is, it's simply where you use one pan and put all the ingredients on that pan. Pop it in the oven and then something scrumptious is created.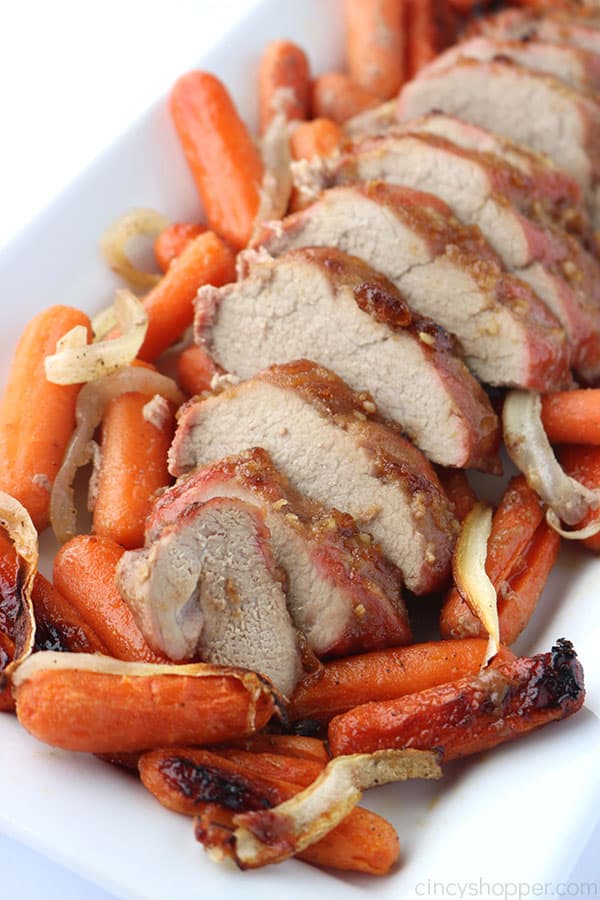 Can I use a Pork Loin instead?
Are you trying to make a pork loin instead of a tenderloin? You may be surprised that there is a difference between both. A pork loin is often confused with pork tenderloin, but they are actually very different. A pork loin is usually cheaper at $1.99 a pound. You can think of a pork loin as a very thick pork chop. The cut of meat is very different than a tenderloin. Pork tenderloin is the very end of a loin. The loin is located on the pig and runs along the spine. You will also notice that tenderloin meat is darker than pork loin. Tenderloin also runs a little more expensive at $2.99 – $3.99 a pound. I prefer the pork tenderloin because it's more tender and the meat comes out just a little tastier than a pork loin. However, that's just my preference.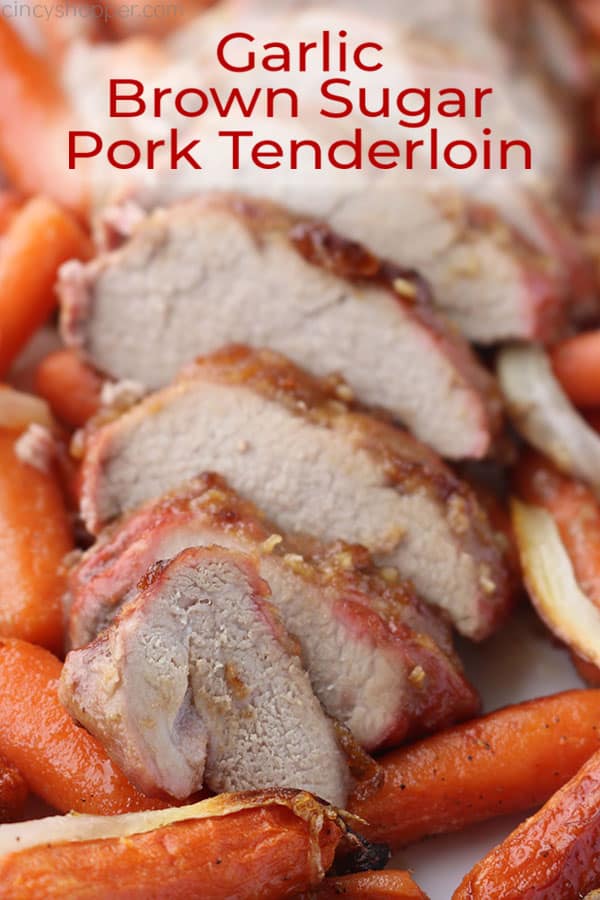 Ingredients to make Garlic Brown sugar Pork Tenderloin
Pork Tenderloin or Pork Loin
Olive oil
Brown Sugar
Garlic
Onion
Carrots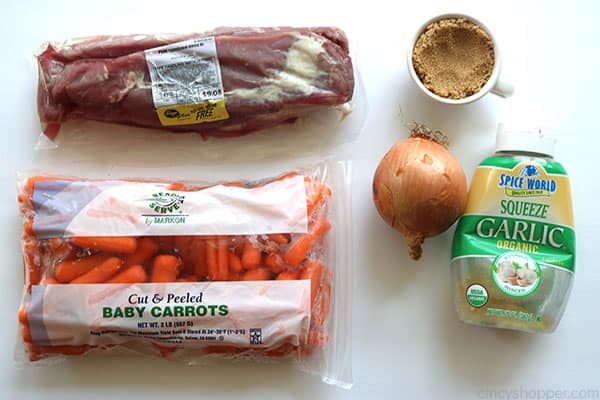 How to Make Garlic Brown Sugar Pork Tenderloin
As you can see, I have made this Garlic Brown Sugar Pork Tenderloin into a one pan dinner. This dinner is easy to make, I promise! It doesn't require many ingredients and overall, it's simple. Don't forget the baking pan and to cover with foil. This will save your baking sheet from getting ruined. You'll want to start by slicing up the onions. Add the sliced up onions to the pan, along with the carrots. After, you will add the seasoning, which also consists of salt and pepper.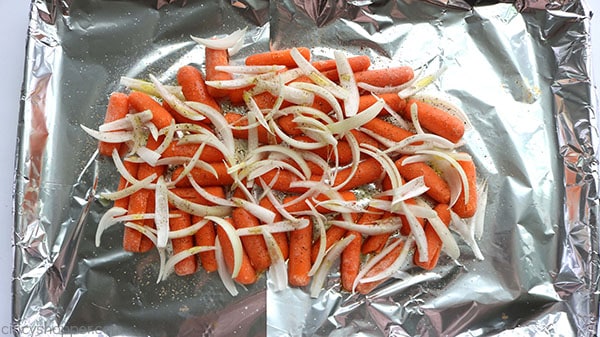 Next up is coating the pork tenderloin with brown sugar. A little secret that I like to share about brown sugar and pork tenderloins is that it makes it so tender. I like to add the garlic and the brown sugar together in a little bowl, mixing it together nicely. This will make the best meat rub you've ever had!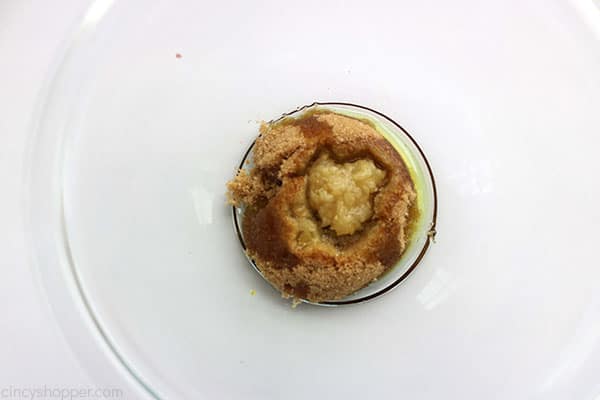 You'll want to make sure you rub the garlic and brown sugar mix on the pork tenderloin really good. If you're feeling it, you can add as much as you want. I think it's hard to overdo it, when you're cooking pork tenderloin. Pork is known for being tough, so you want to do what you can to tenderize it.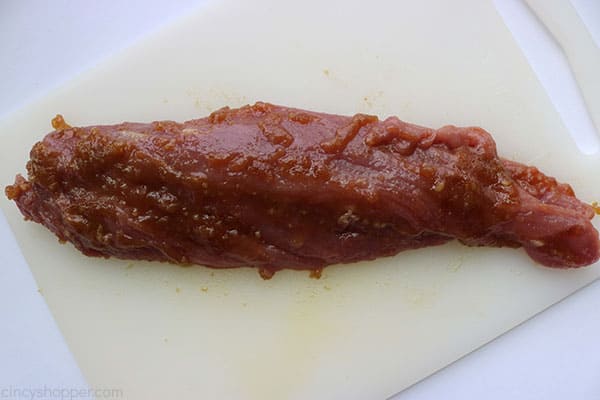 By adding the tenderloin on top of the carrots and onions, you're going to add so much flavor to the one pan dinner. Cook for 35-45 minutes or until the internal temperature of 150 degrees has been reached (medium).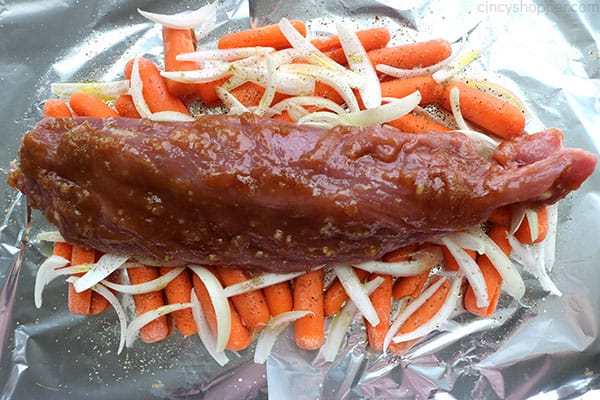 If you are curious about how long you should cook a pork tenderloin, this can be a tough question. You should cook the pork tenderloin for 12-14 minutes per pound. Some of those pork tenderloins can be super thick and weight a lot. I like to keep the oven to 350 degrees, while this bakes, but you can always up the heat a bit.
Should I wrap the pork tenderloin in foil for cooking?
You may be wondering if you should wrap the pork tenderloin in foil for cooking? The answer is no. Because the one pan dinner is cooking on top of a sheet of foil that is more than enough. However, it's not unheard of to wrap a pork tenderloin in foil for cooking, it's just one more way to cook it.
How do I keep the pork tenderloin from drying out?
The last thing you want to do is create a dry pork tenderloin. The one way to keep the pork tenderloin from drying out is by making sure there is plenty of liquid. The brown sugar and liquid garlic we use helps keep it from drying out. If you're going to use a different recipe, make sure you're not using ingredients that will dry it out.
What should I serve with pork tenderloin?
I personally think that pork tenderloin goes with almost anything. While I served it as a one-pan dinner, you can cook it by itself and add different sides. I like choosing a veggie and a carb. For example, I might choose Instant Pot Corn on the Cob or green beans to go with this pork tenderloin. And then I may choose homemade bread or mashed potatoes to go with it.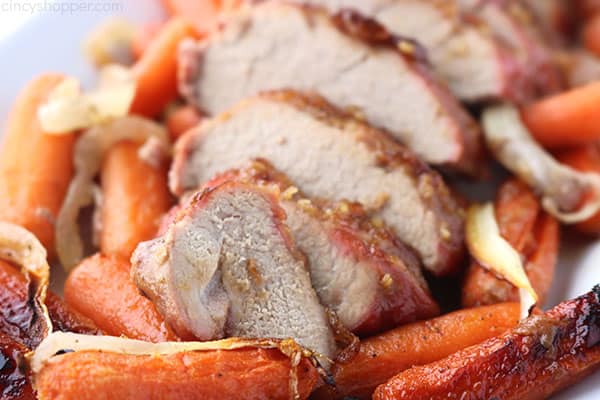 Garlic Brown Sugar Pork Tenderloin
Garlic Brown Sugar Pork Tenderloin is the real MVP of dinner time. Making this beautiful concoction is sure to please a crowd for graduation parties, BBQs, and family dinners! This tenderloin is sure to change the way you view fine meats.
Ingredients
2

lb

Pork Tenderloin

1

tbsp

Minced Garlic

1/4

cup

Brown Sugar

1/3

cup

Olive Oil

divided

1 1/2

lbs

Baby Carrots

1

large Onion

sliced

Salt and Pepper to taste
Instructions
Preheat oven to 375 degrees.

Line baking sheet with aluminum foil.

In a small bowl, mix 5 tsp olive oil, brown sugar and garlic until blended. set aside.

Place carrots and onion lengthwise down middle of prepared pan.

Drizzle remaining olive oil over vegetables and sprinkle with salt and pepper.

Rub brown sugar mixture over all sides of tenderloin.

Place tenderloin on top of vegetables.

Roast for 35-45 minutes, until temperature in center reaches 150.

Remove from oven and tent with foil. Allow to rest 10 minutes.

Slice and serve.
Nutrition
Calories:
560
kcal
|
Carbohydrates:
31
g
|
Protein:
48
g
|
Fat:
26
g
|
Saturated Fat:
5
g
|
Cholesterol:
147
mg
|
Sodium:
257
mg
|
Potassium:
1368
mg
|
Fiber:
5
g
|
Sugar:
23
g
|
Vitamin A:
23456
IU
|
Vitamin C:
8
mg
|
Calcium:
93
mg
|
Iron:
4
mg