Holiday Ham tastes delicious with a brown sugar and pineapple glaze! Slow Cooker Ham is perfect for Christmas, Thanksgiving & Sunday dinners.
Nothing is better for holiday dinners than a juicy, delicious ham! Our recipe for Slow Cooker Ham is a must try- it's easy to make with plenty of rich, sweet flavors everyone at the table will love.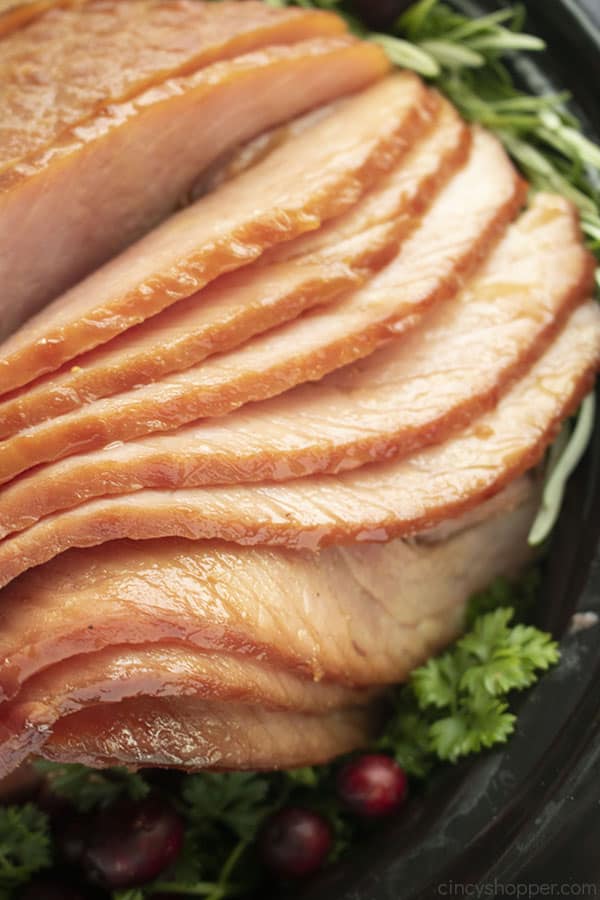 Holiday Ham
Our family loves a good glazed ham to go with our holiday dinners. I'm a big fan of those Honey Baked Hams- though, I've usually been making our Copycat Honey Baked Ham in recent years! They're so delicious and- with our homemade version- so much cheaper than getting a ham special ordered. However, some holiday dinners can get a little hectic- especially Christmas and Thanksgiving, when there's so much to do! Thankfully, I've got this recipe for a delicious Slow Cooker Brown Sugar Ham nearby when I just want to set it and forget it.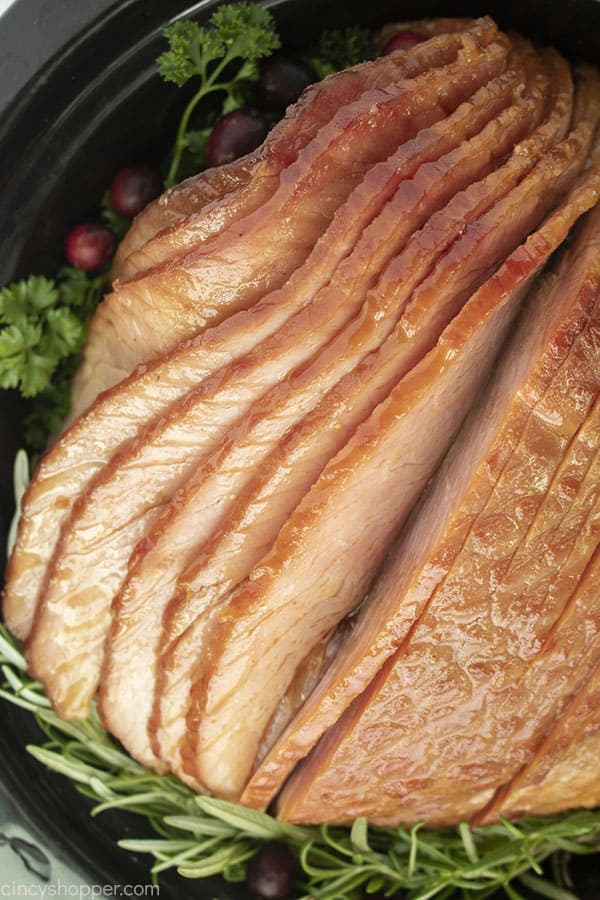 I've written plenty about the wonders of having a slow cooker or crockpot handy in the kitchen. Most recipes will just involve dropping your ingredients in to your cooker, setting the temp and letting it go. Low stress, low effort cooking that rarely sacrifices any flavor! This Holiday Ham recipe of ours, especially, doesn't compromise: it is rich, juicy, and plenty sweet. We've got maple, brown sugar, pineapple, and a little bit of dijon all playing together perfectly to make this the perfect Slow Cooker Ham recipe!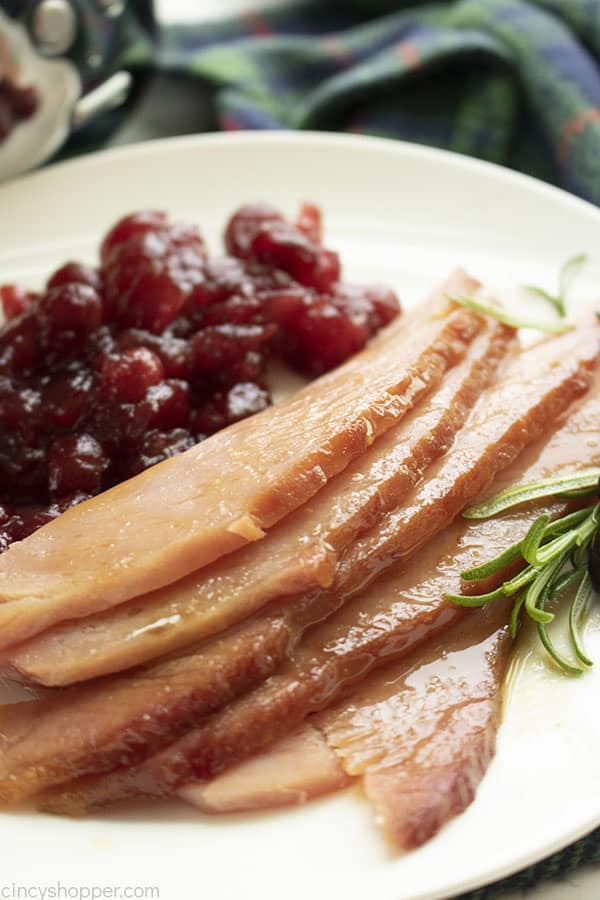 We know you'll love this ham- no matter what the occasion is! It's perfect for Christmas, Thanksgiving, or even as a delicious glazed Easter ham! You don't even need to save it for the holidays: it works as a good Sunday dinner recipe just as well. When it's done, you can even put the leftovers to good use in a number of recipes here on the site! Follow along with our recipe below- we're certain you'll enjoy it.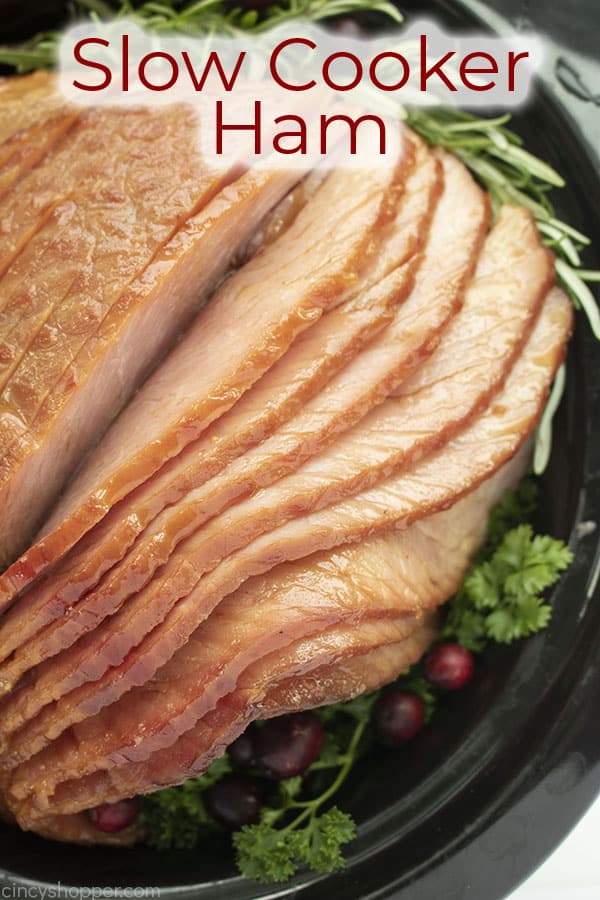 Got leftovers? Use them in these leftover ham recipes!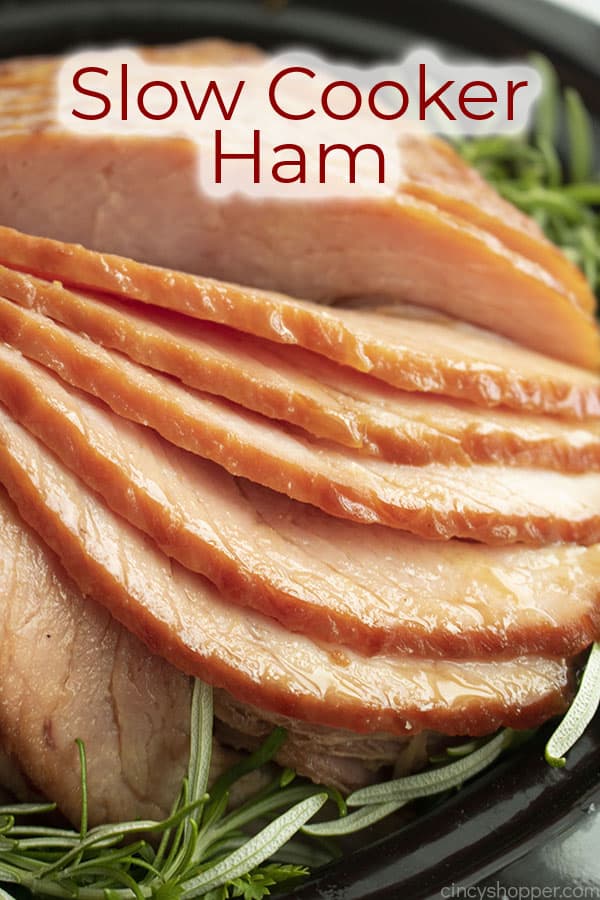 Ingredients for Slow Cooker Ham
Spiral Sliced Ham – Note that the ham is technically already cooked- most recipes you'll find online are meant to warm it up and add some flavor to it before serving.

Maple Syrup – Go with your favorite here but make sure it's

real

maple syrup!

Dijon Mustard – It

really

helps round everything out.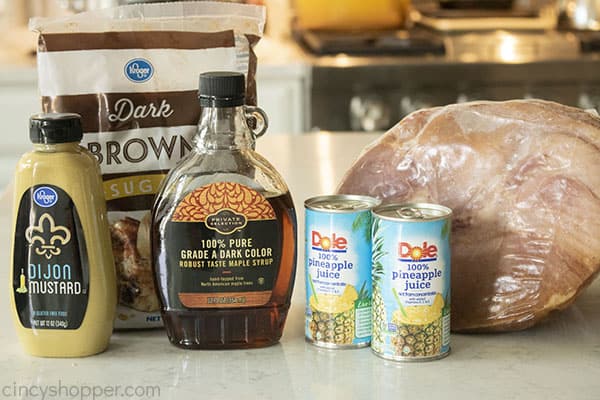 How to prepare our Slow Cooker Brown Sugar Ham
Before we get to cooking, we have to get to prepping! First things first, get your ham unwrapped, get rid of any plastic on the bone, and throw away the glaze packet. Give the bottom of your slow cooker a quick dusting of brown sugar- about 1/4 cup- before setting your ham in flat side down.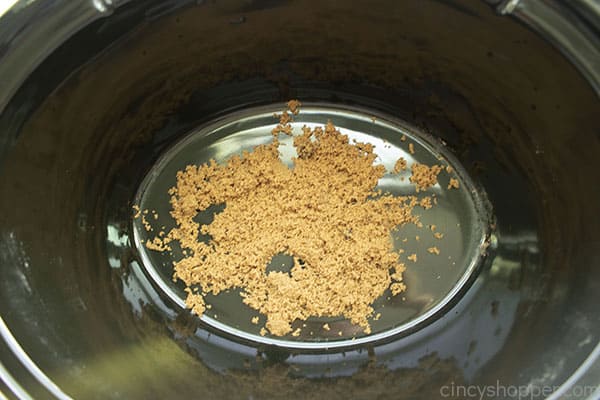 Now, we're going to do two things to pack this ham with delicious sweet flavors: a simple sugar rub and a glaze.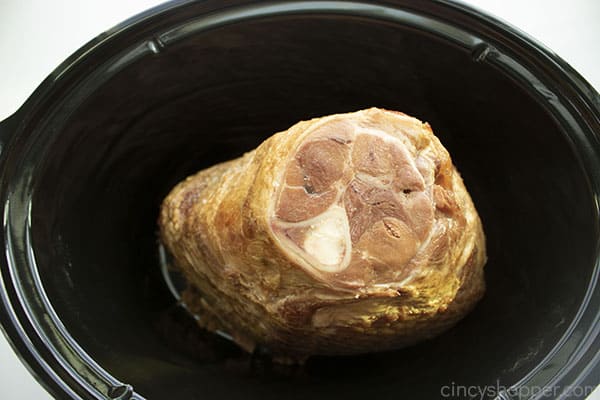 Use the rest of your brown sugar to give the ham a good rubbing. Rub the sugar over all the sides and work it in there!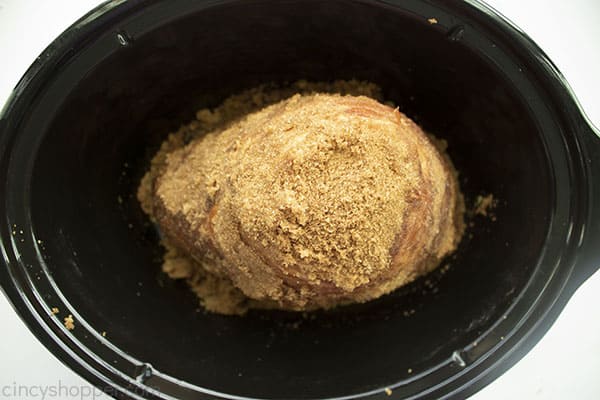 Next up is the glaze, which is going to require a bit of prep in itself. First, in a measuring cup, we're going to mix together our dijon mustard and our pineapple juice. Whisk that mustard in real good!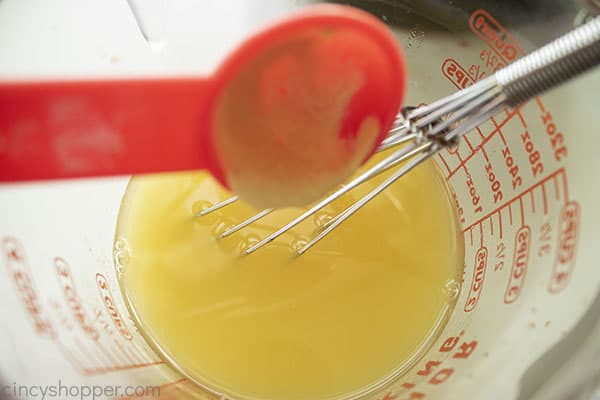 Pour this mixture over your ham- really try to get it all over!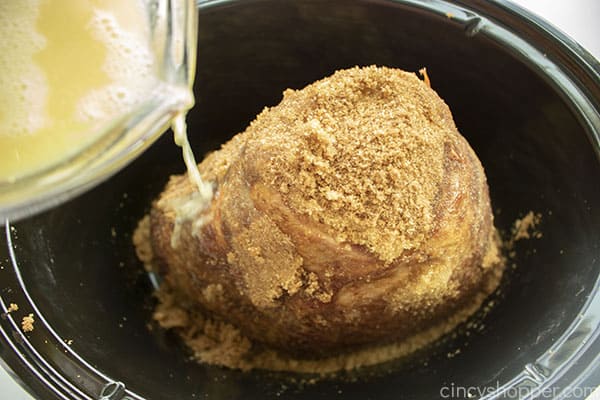 Now we pour our maple syrup…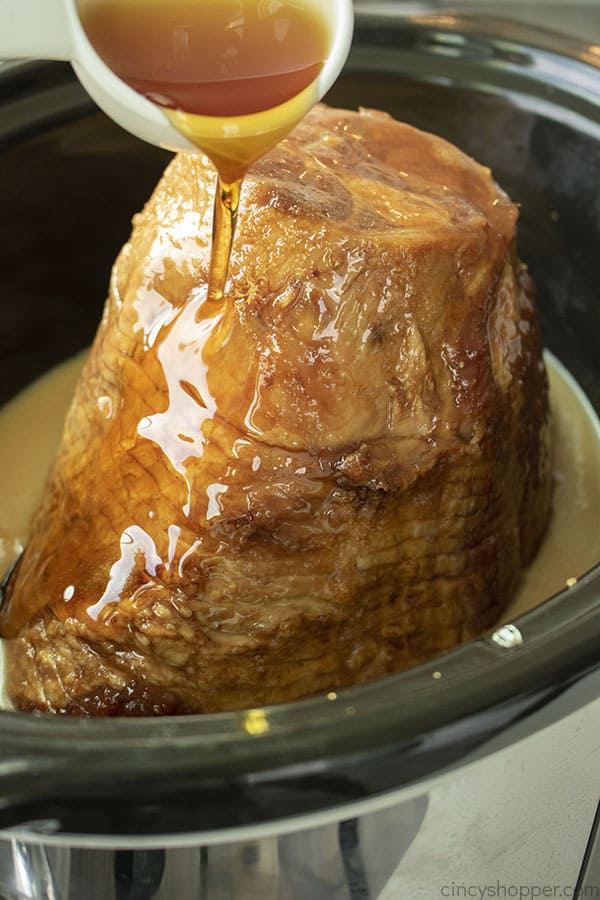 …And all that's left is to let our crockpot ham cook! It won't even take too long- we're looking at only 4 hours! So set your slow cooker and let it go.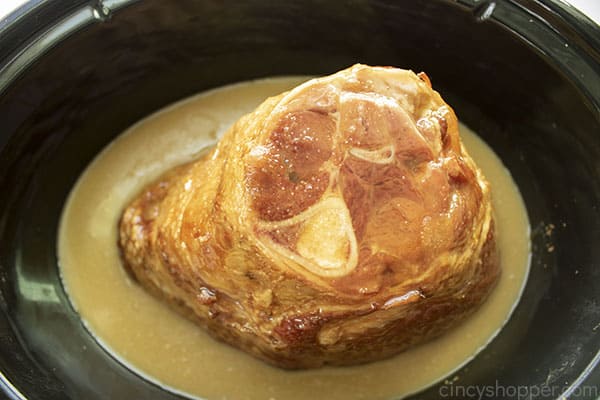 After those 4 hours are through, your slow cooker spiral ham is ready for dinner! Plate up with your favorite holiday sides, spoon some of those delicious juices from the bottom of the cooker over, and enjoy!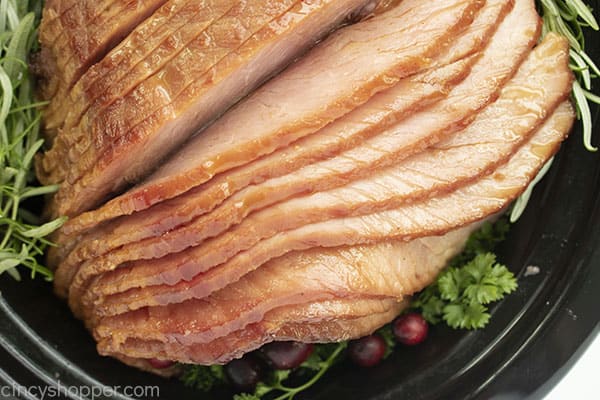 An important tip on cooking ham in the slow cooker
The quickest way to ruin your Holiday Ham is to overcook it. This is the main reason we say you should cook it on low for 4 hours- you might be tempted to crank the temperature up to get your ham quicker. If you want to make sure your ham doesn't turn our dry and too-well-done, keep the temperature low and just wait- don't overcook your ham!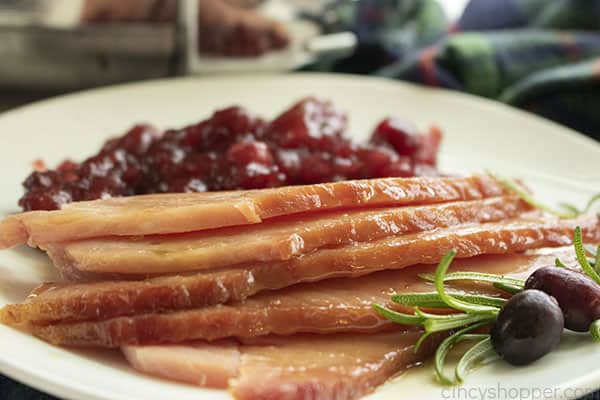 Slow Cooker Ham Recipe
Holiday Ham tastes delicious with a brown sugar and pineapple glaze! Slow Cooker Ham is perfect for Christmas, Thanksgiving & Sunday dinners.
Ingredients
8

lb

Spiral Sliced Ham

1 1/4

cup

Brown Sugar divided

1/2

cup

Pure Maple Syrup

2

tbsp

Dijon Mustard

12

oz

Pineapple Juice
Instructions
Put 1/4 cup brown sugar in bottom of slow cooker.

Unwrap ham and place flat side down in a large slow cooker. Throw away glaze packet and any plastic pieces that cover the bone.

Rub remaining brown sugar over the sides.

Whisk together dijon mustard and pineapple juice.

Pour mixture over ham.

Pour maple syrup over ham.

Cook on low for 4 hours.

Baste ham with the juices from the bottom of the slow cooker.
Nutrition
Calories:
1312
kcal
|
Carbohydrates:
53
g
|
Protein:
98
g
|
Fat:
76
g
|
Saturated Fat:
27
g
|
Cholesterol:
281
mg
|
Sodium:
5439
mg
|
Potassium:
1449
mg
|
Fiber:
1
g
|
Sugar:
50
g
|
Vitamin C:
4
mg
|
Calcium:
90
mg
|
Iron:
4
mg