Air Fryer Apple Fries are a delicious dessert that cooks up quick in the air fryer. These apple wedges are so easy to make- give them a try!
If you're needing a tasty apple air fryer dessert, look no further- these Apple Fries are perfect! For some classic apple desserts, try our Apple Cobbler or some Apple Fritters.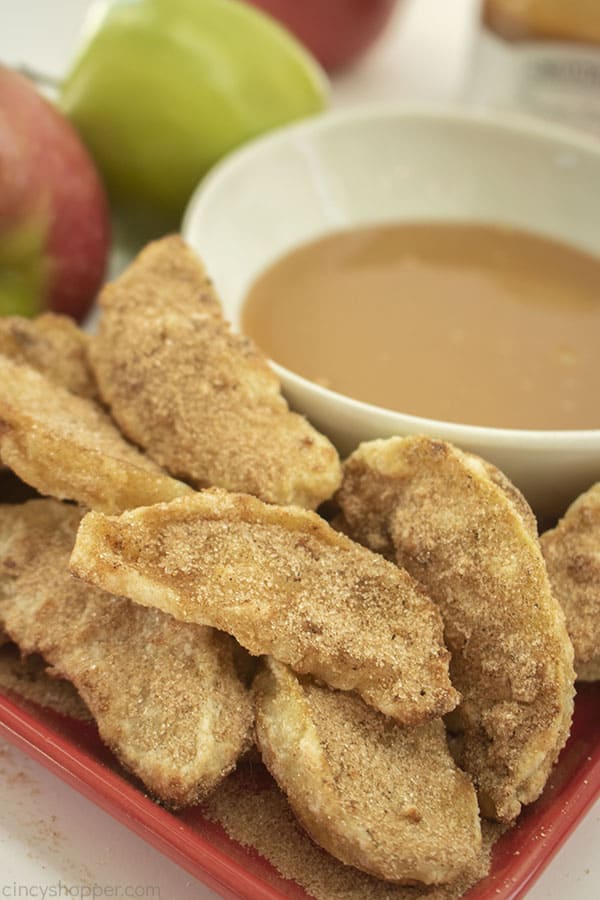 Air Fryer Apple Fries
Ever since we've gotten our air fryer, we've been putting it to good use. If you still haven't heard about these things, they're wonderful: it's basically a convection oven that fits on your countertop that makes delicious, crispy food in a snap. We've tackled all sorts of recipes for this popular kitchen gadget- entrees, sides, and even a couple desserts! Today, we're covering another sweet dessert you can make in the air fryer- Apple Fries.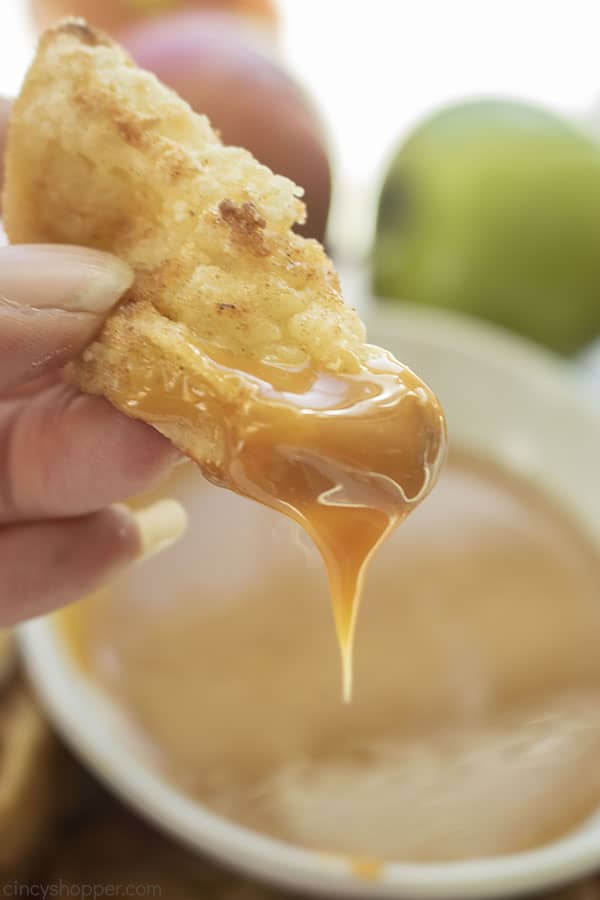 Apple Fries are usually dusted with cornstarch and then deep-fried in oil- this is how they're made at Granny's Apple Fries in Legoland. While this does result in tasty, crispy apple fries that go perfect with some caramel or some ice cream, deep frying isn't for everyone. It's pretty messy and some of us are worried about the extra fat and calories. You could also do baked Apple Fries but those rarely turn out as crisp. Making these Air Fried Apple Wedges keeps things quick, healthy, and delicious!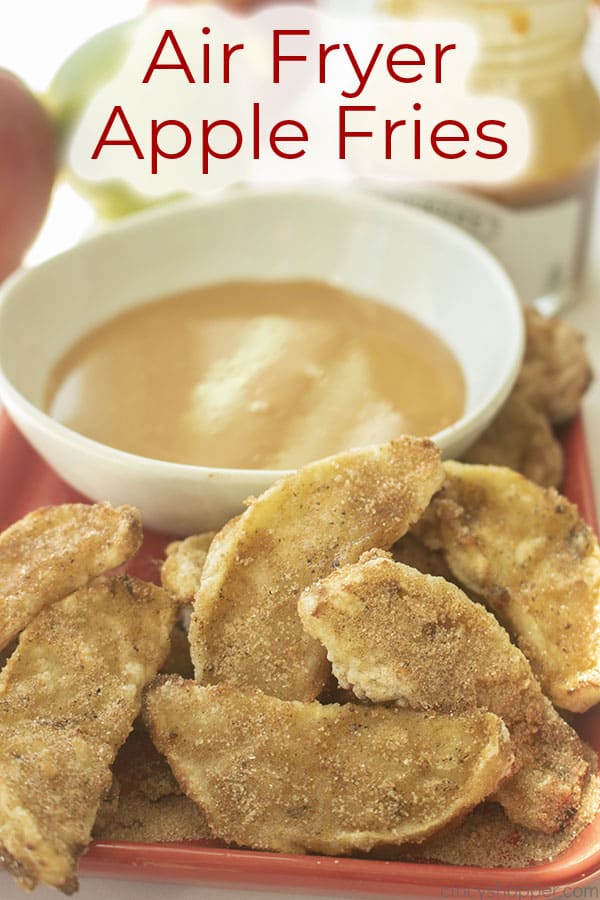 If you've never tried Apple Fries before- or you've made them before in the deep frier or oven- you'll want to give this recipe a go. It's a super simple recipe that hinges on that classic combo of apples and cinnamon. Best of all, it cooks up in less than 10 minutes- there's just a short wait between you and a hot plate of these Air Fryer Apple Fries! We're certain this is going to be one of your new favorite air fryer dessert recipes.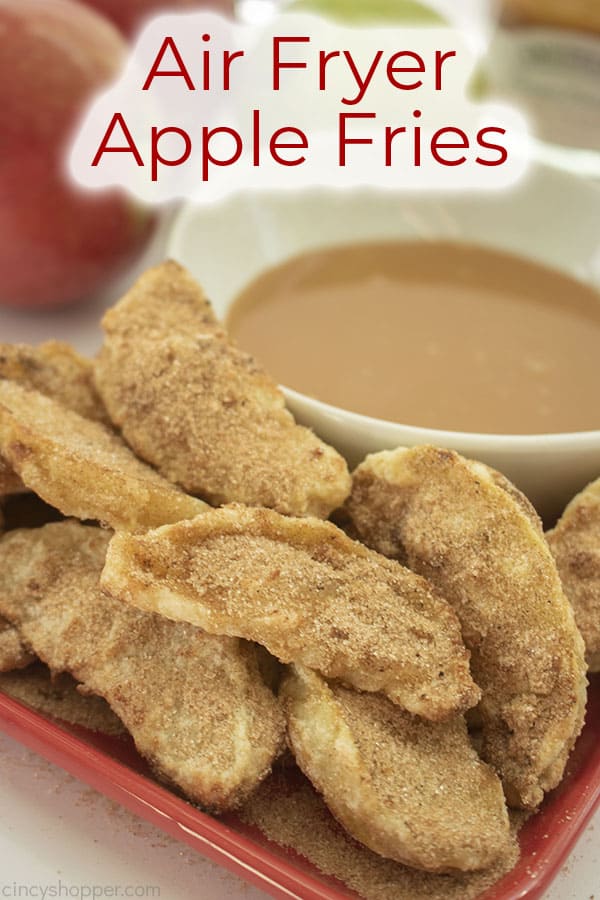 Enjoyed this recipe? Try some of our favorite apple recipes next!
Dutch Apple Pie

is one of our favorite spins on the classic apple pie! We made ours up with a sweet, homemade pie filling and topped it with a buttery, crumbly streusel topping. It's the perfect dessert for all your holiday dinners.

We also love recipe for

Traditional Apple Crisp

– another one of our favorite fall desserts

!

This is delicious, baked comfort food at it's finest: warm, melty apples topped with a oat streusel topping

. It only needs a few ingredients and it tastes perfect with a scoop of ice cream on top!

If you're a big fan of roll-up recipes, then you'll love these

Caramel Apple Taquitos

.

You can make these easy with homemade or storebought ingredients and it's super easy to cook up batches of these things

!

So delicious too- sweet, apple pie filling and a cinnamon-sugar dusting to top these sweets off right

.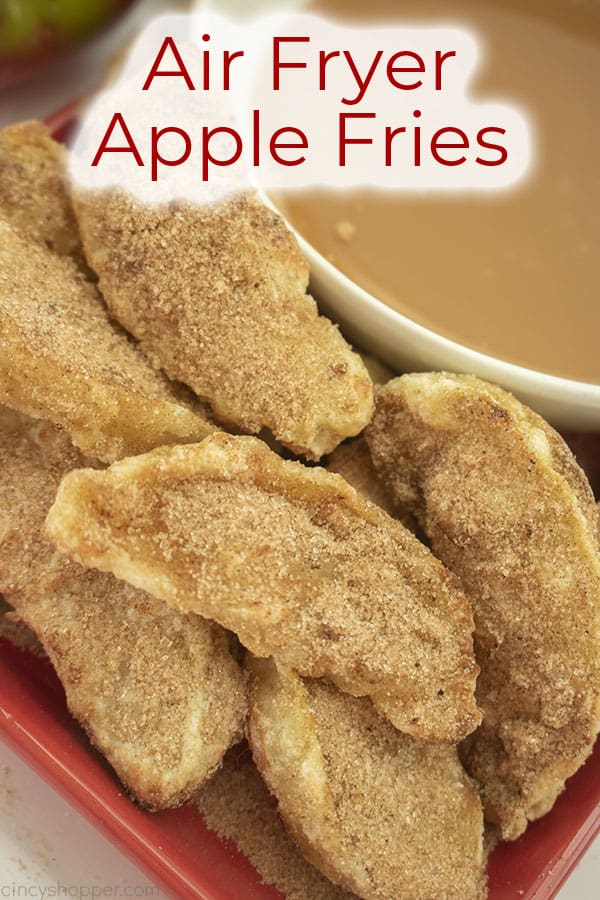 Ingredients for Air Fryer Apple Wedges
Apples

– Granny Smith apples are the usual go-to apples for Apple Fries. Feel free to experiment with your favorite varieties!

Flour

Sugar

– We'll use this for coating our apple slices before frying them and for our cinnamon sugar after they've fried

.

Egg

Milk

Cinnamon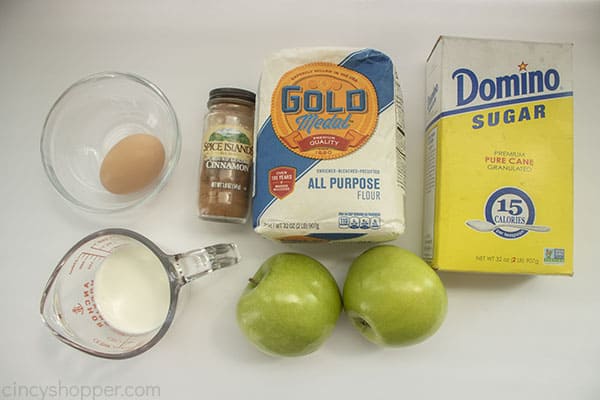 How to make Apple Fries in air fryer
Prepping and cooking these Air Fryer Apple Fries is very simple. Here's all you need to get done:
Peel, core, and slice your apples

.

Coat in egg-milk mixture

before

tossing in flour and sugar

.

Air-fry coated apple slices at 400 degrees for 5 minutes

. Turn and

cook another 2-3 minutes

.

Remove from the air fryer

and

toss in cinnamon sugar

as soon as they're done. Serve up with some caramel dipping sauce.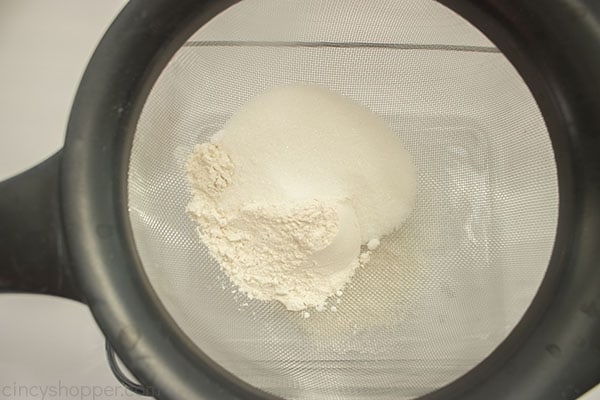 Let's get some of our ingredients prepped before we start. Sift together your flour and half your sugar. You'll also want to whisk together your remaining sugar and cinnamon.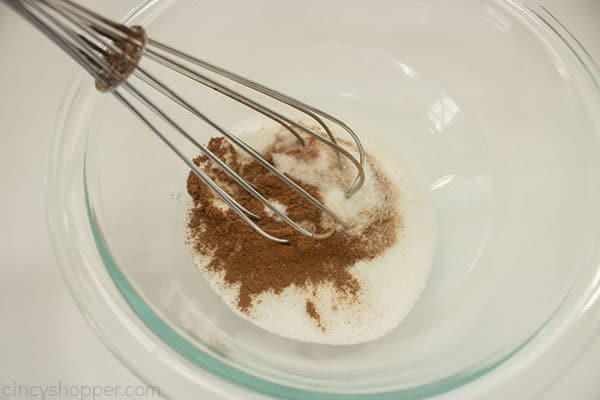 Get your egg and milk beaten together as well.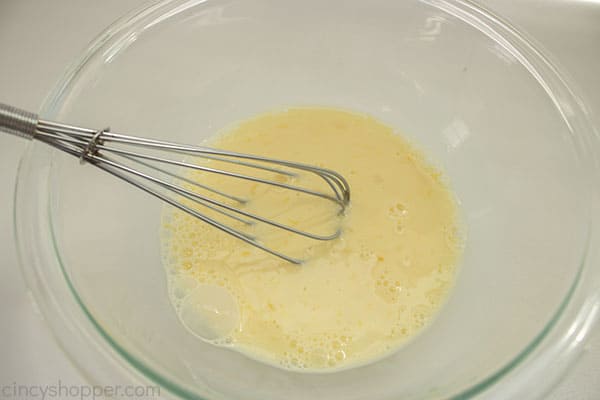 There, everything's ready to go! Move on to your apples: peel, core, and then slice them into wedges.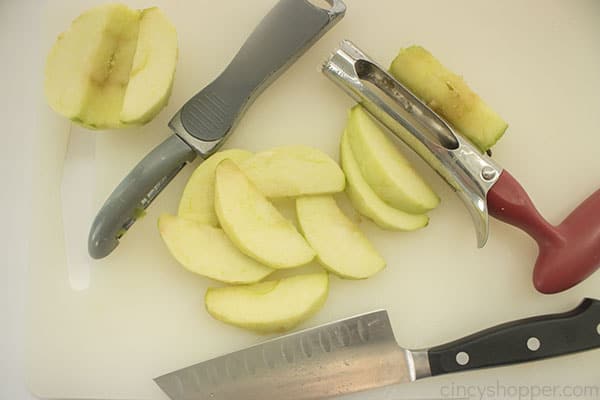 Now drop those wedges into the egg and milk mix. Give them a nice coating to help our flour mix stick well!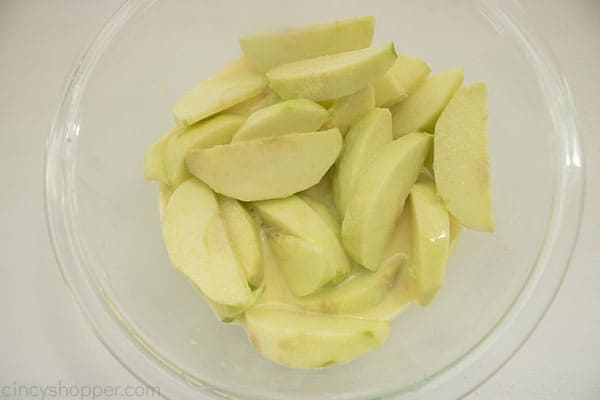 Once coated in egg, we can drop them in the flour/sugar mix from earlier. Give them a nice toss and ensure they're evenly coated.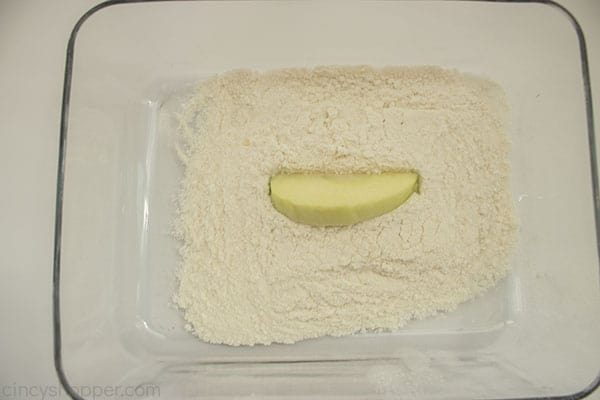 All that's left is to air fry! Preheat your air-fryer at it's highest setting before tossing your coated slices into the basket.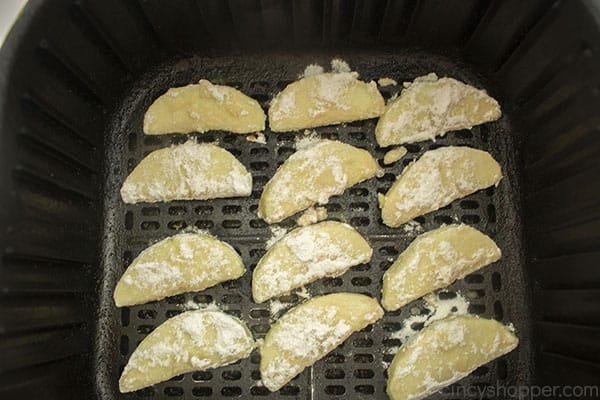 Your air fried apple fries are going to cook at 400 degrees for 5 minutes before flipping and cooking another 2-3 minutes. Once they're done, you'll want to pull them from the fryer basked ASAP and toss them in our cinnamon sugar from earlier.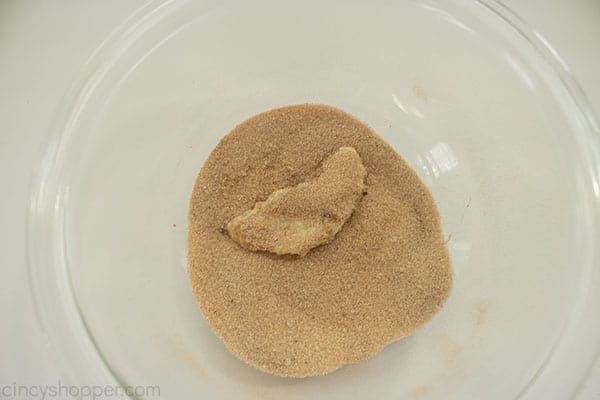 You may want to let your Apple Fries cool for a few minutes- fresh from the fryer, they're pretty hot!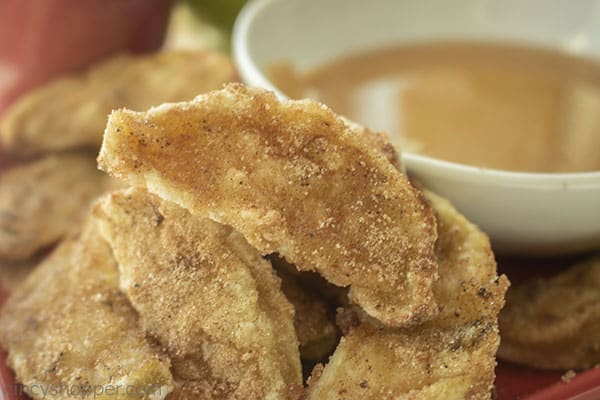 Once they've cooled enough to handle, plate them up. Serve these with something like our Homemade Caramel Sauce and enjoy!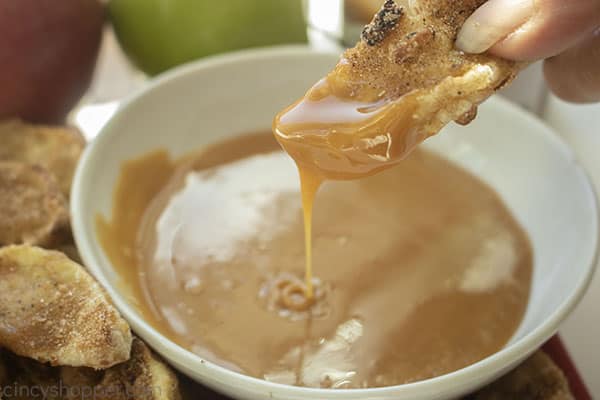 Air Fryer Apple Fries
Air Fryer Apple Fries are a delicious dessert that cooks up quick in the air fryer. These apple wedges are so easy to make- give them a try!
Ingredients
1/2

cup

Sugar

divided

1/3

cup

Flour

1

tsp

Cinnamon

1/2

cup

Milk

1

Egg

beaten

2-3

small-mediun Apples

cored, peeled and cut into wedges
Instructions
Preheat air fryer at highest setting for 5 minutes.

Sift together flour and 1/4 cup sugar in a bowl. Set aside.

Whisk together remaining sugar and cinnamon in another bowl. Set aside.

In a medium bowl, beat egg and milk until blended.

Add apple wedges to bowl and toss to coat.

Dip wedges in flour mixture and place in air fryer basket.

Cook at 400 for 5 minutes.

Turn and cook for an additional 2-3 minutes.

Remove from fryer and toss in cinnamon sugar mixture to coat.
Nutrition
Calories:
218
kcal
|
Carbohydrates:
47
g
|
Protein:
4
g
|
Fat:
2
g
|
Saturated Fat:
1
g
|
Polyunsaturated Fat:
1
g
|
Monounsaturated Fat:
1
g
|
Trans Fat:
1
g
|
Cholesterol:
44
mg
|
Sodium:
30
mg
|
Potassium:
167
mg
|
Fiber:
3
g
|
Sugar:
36
g
|
Vitamin A:
159
IU
|
Vitamin C:
4
mg
|
Calcium:
53
mg
|
Iron:
1
mg