Apple Fritters are an easy, old-fashioned, deep-fried comforting dessert. Our doughnut batter is full of fresh apples and cinnamon flavors.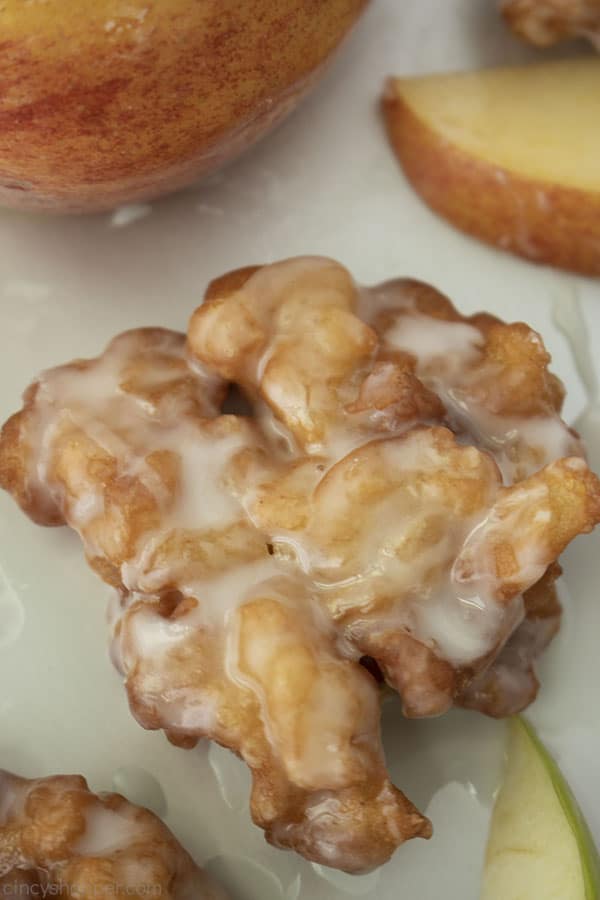 Apple Fritters
If you're someone who loves their donuts, you'd be doing yourself a favor by trying some fritters. Fritters are very similar to donuts: they're both batter-based, fried desserts. The difference comes in how each one gets filled: donut batter gets fried all by it's lonesome and fillings may get piped into them once they're done.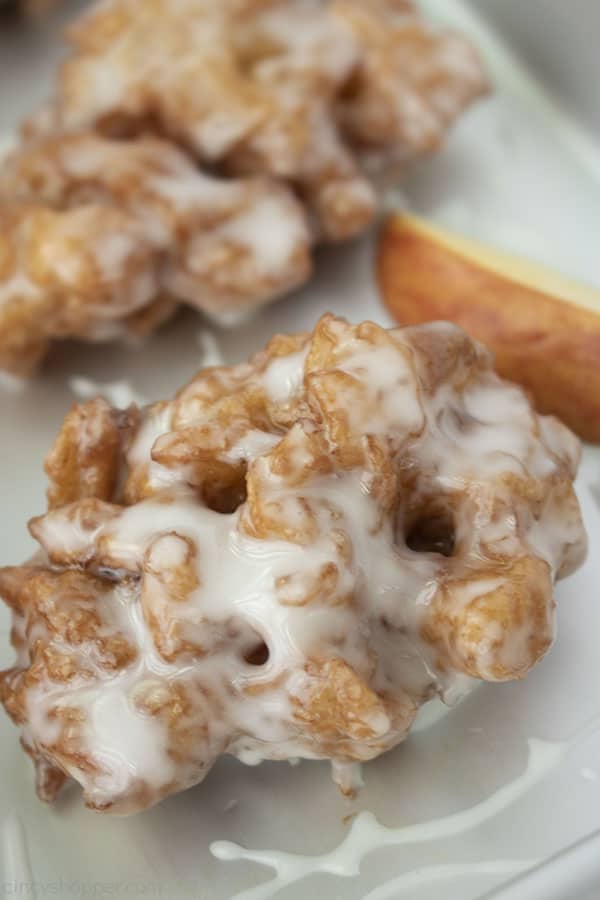 Fritters, on the other hand, will have their fillings folded into their batter before they're even fried. Fritters also often have solid fillings- fruit chunks, traditionally- which is a bit harder to pull off in donut form.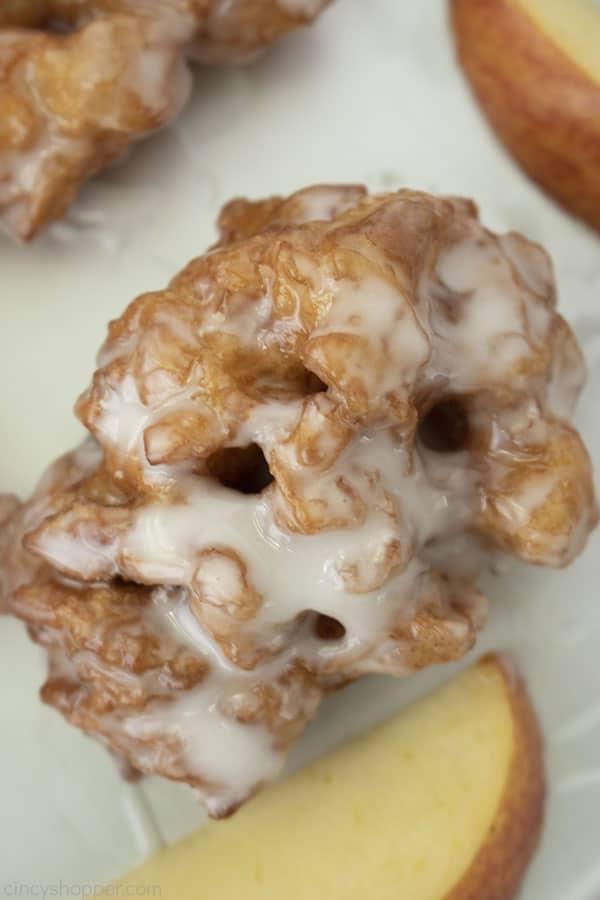 Is a fritter a donut? Could a donut be a fritter? I don't really care- I'm too busy enjoying these delicious, rustic desserts! You should be too- they're fairly easy and simple to make. Why run to Krispy Kreme or Dunkin Donuts and buy one of their apple fritters when the homemade version is even better?!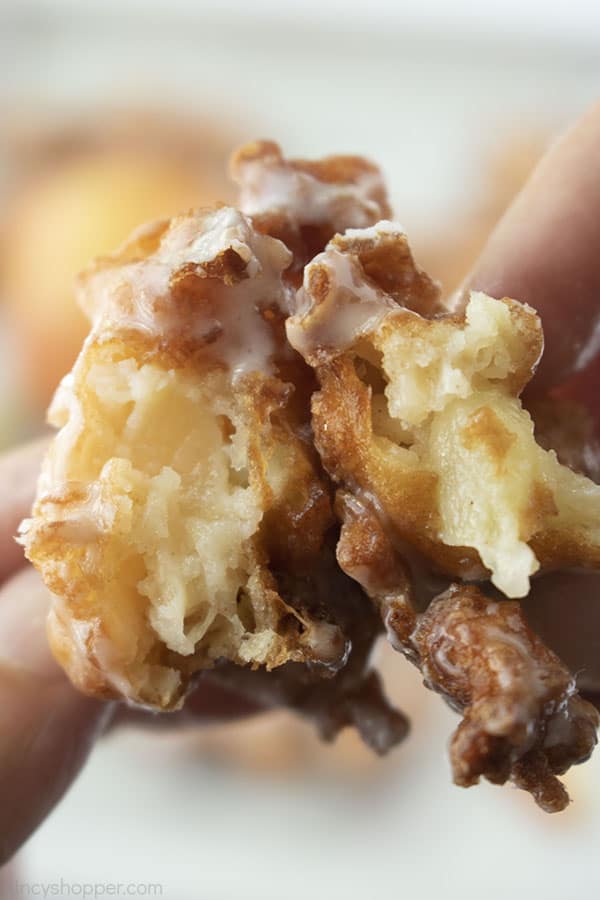 All of the ingredients we use here really come together to create an amazing end-product. The batter is lightly-spiced to bring in some recognizable fall flavors. We source some fresh apples and chop them nice and fine to keep each bite enjoyable- no big, unwelcome chunks in this recipe! Lastly, we give these treats a simple glaze that really ties the whole dessert together- the donut shops can't compare to what your kitchen can make!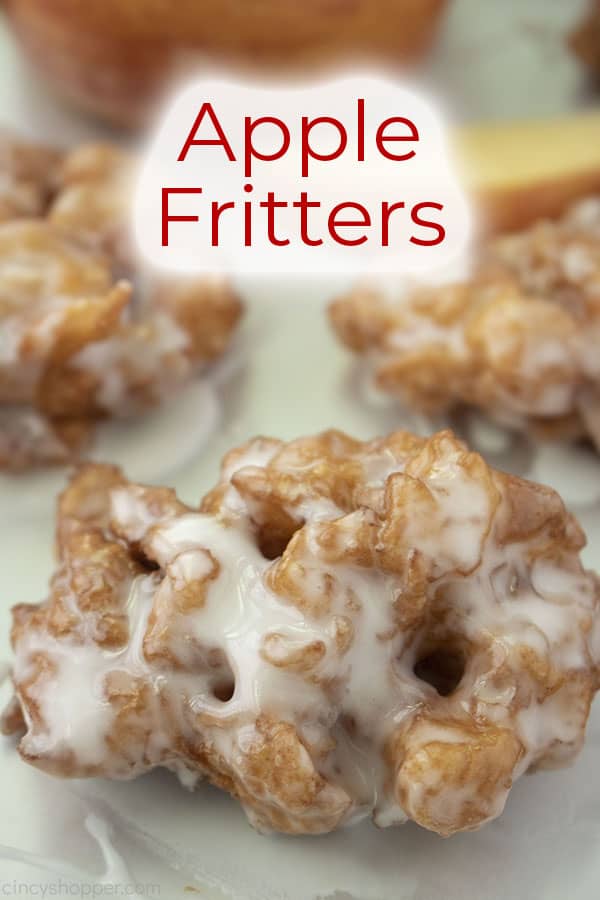 Once you've had some apple fritters, consider giving some of our other classic apple desserts a try. For something quick, warm, and comforting, bake some of our Traditional Apple Crisp. For something crisp, buttery, and packed with fall flavor, our Dutch Apple Pie is perfect! For a delicious, rustic recipe, nothing is quite as classic as some Apple Cobbler! All of these hot, apple desserts are certain to keep you warm through the coming cold months.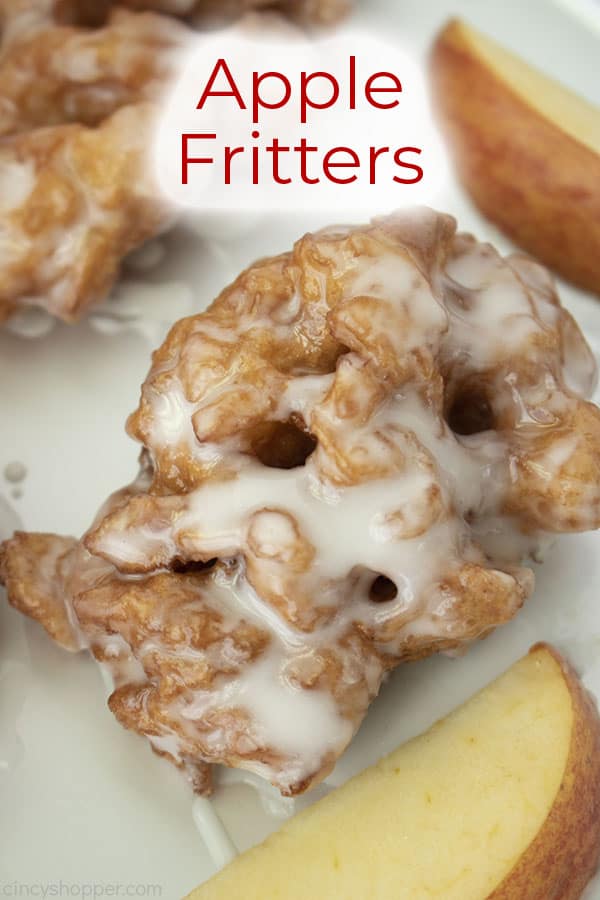 Ingredients for Fritters
Apples – peeled and diced. We used Granny Smiths, but Galas and Red Delicious are other popular picks. Try this recipe with your favorite apples and see how it tastes!
You'll also need some powdered sugar and a bit more milk to make a sweet glaze for your cooked fritters.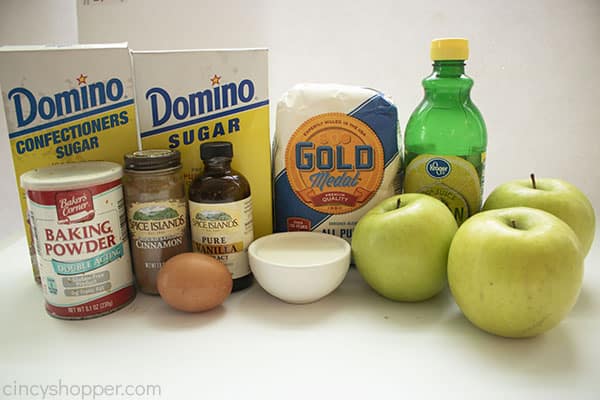 How to make our Homemade Fritters
To start this recipe, first get your apples peeled and diced. Once you get the apples cut, toss them with your lemon juice to keep them from browning too much.
Set those aside and get your dry ingredients mixed together- your flour, sugar, salt, baking powder, and cinnamon- in a large mixing bowl
.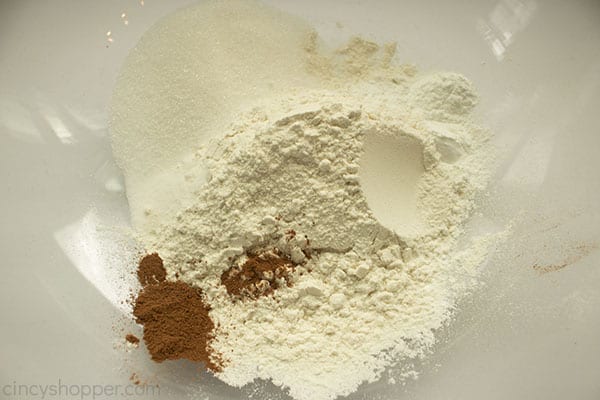 Once the dry stuff's all thoroughly combined, get started on the wet ingredients for your batter. Grab your milk and crack an egg into it. Whisk those together.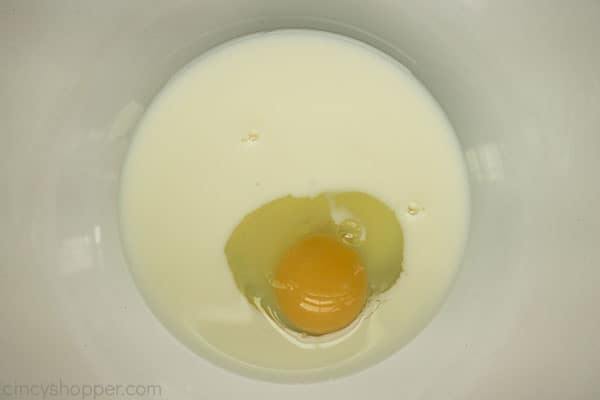 Time to mix the wet stuff with the dry stuff. Pitch your milk and egg mixture into the dry ingredients and mix until everything just starts to come together into a batter.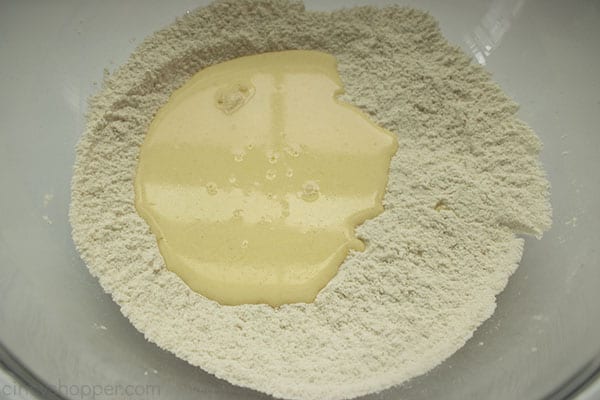 Now grab those apples pieces from earlier and add them to the batter. Just give it a quick mix to make sure the apples are evenly spread throughout the batter.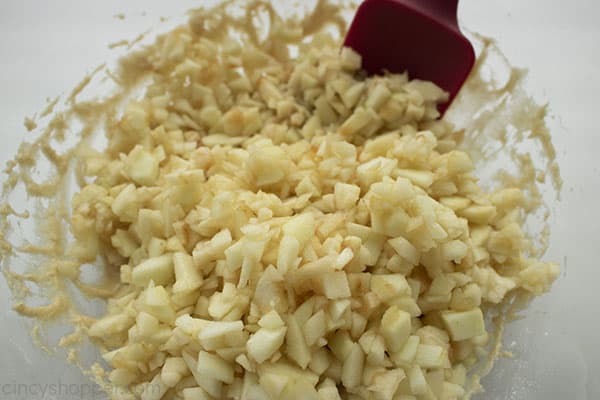 Your batter is ready to go! Now it's time to fry up some fritters. Warm-up some oil in a large, deep pot of some kind- we used a big dutch oven. Get it up to 375 degrees before dropping big spoonfuls of apple-filled batter carefully into the oil to prevent splashing (I used a cookie scoop). These will cook to a golden brown within a few minutes, so keep a close eye on things to make sure nothing burns! Make sure you're turning your fritters over while they fry to make sure they cook evenly. Once they're fried to perfection, remove them from the oil and set aside on a cooling rack or plate lined with paper towels to dry and cool.
With our fritters fried, we decided that these fritters needed a good glaze to make them perfect! Mix up a simple glaze with some powdered sugar and milk- add a little touch of vanilla extract if you want a bit extra flavor in your glaze.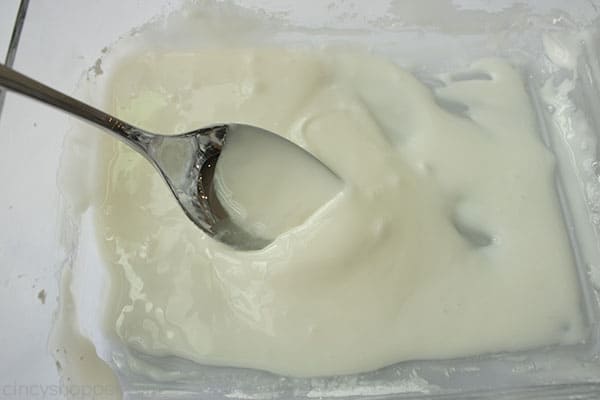 With our glaze mixed up, we went ahead and started drizzling it over each of our fritters. To make things easy, grab a spoon and use that control how much glaze your putting on each fritter.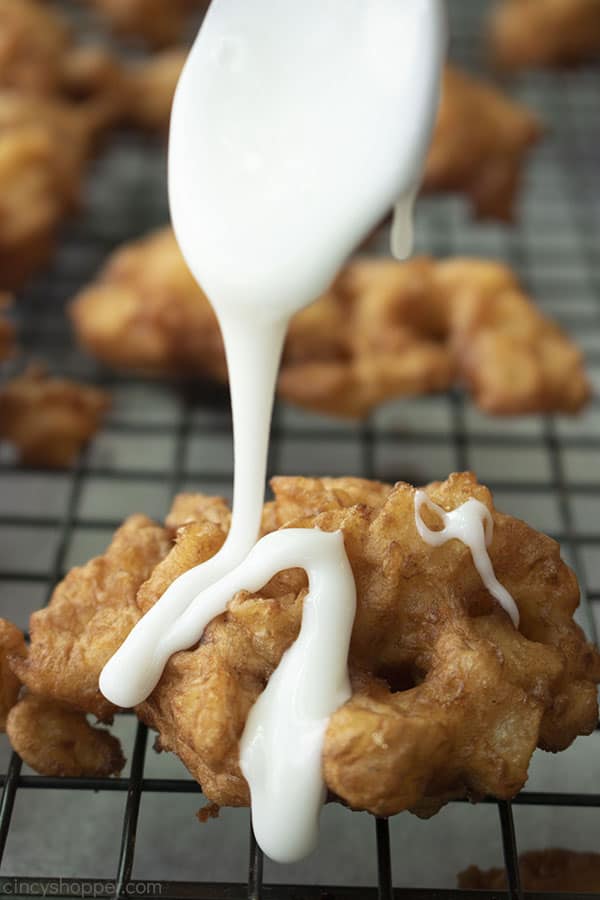 Give your fritters a minute or two for them to cool down and for the glaze to set. You should enjoy these things while they're still warm so dig in and enjoy as soon as you can!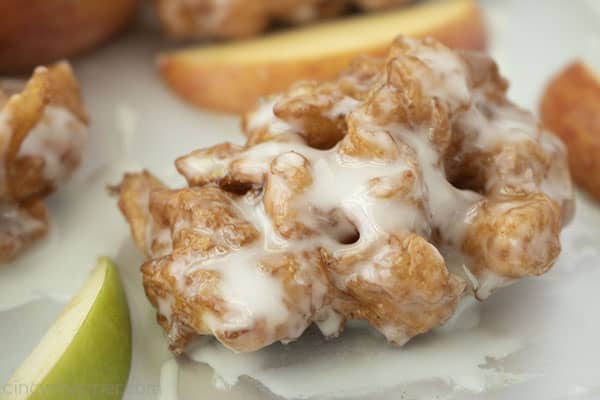 Tips/Notes
These fried apple fritters will keep

surprisingly

well in the freezer! Let them cool completely before adding to a large, Ziploc baggie and tossing in the freezer. They'll keep for about a month that way. To reheat, either toss into a microwave for 10-20 seconds or allow to thaw before warming back up in an oven.

The slower you add your batter to the hot oil, the longer your fritters can get. Use something like a cookie scoop to have plenty of control over the batter as you add it. Add it down as close to the oil as possible.

In the end, we went with a simple glaze for topping our fritters but there are all sorts of toppings you can go with. The other topping a lot of folks will go with is cinnamon sugar. Keep us updated on other amazing toppings you tried out!
Apple Fritters
Apple Fritters are an easy, old-fashioned, deep-fried comforting dessert. Our doughnut batter is full of fresh apples and cinnamon flavors.
Ingredients
1

tbsp

Lemon Juice

1

cup

Flour

6

tbsp

Sugar

1

tsp

Cinnamon

1/4

tsp

Salt

1 1/2

tsp

Baking Powder

10

tbsp

Milk

divided

1

Egg

3

Apples

peeled, cored, and finely diced

Oil for frying

about 2/3 cup depending on pan

2

cup

Powdered Sugar

1/4

tsp

Vanilla
Instructions
Place diced apples and lemon juice to a bowl. Toss to coat. Set aside.

In a Whisk together the flour, sugar, cinnamon, salt and baking powder until combined.

In a small, bowl whisk 5 tablespoons of milk and egg until blended.

Add wet ingredients to the dry ingredients and mix until just combined.

Fold the apple chunks into the batter.

Add oil to heavy dutch oven or deep skillet over medium high heat.

Heat oil to 375.

Using a small scoop or spoon gently drop dollops of batter into the hot oil (avoid splashing).

Fry and turn until golden brown on both sides (about 3 minutes).

Remove from oil and place on wire rack over paper towels to drain.

Allow oil to return to temperature before cooking next batch.

Stir together powdered sugar, vanilla and remaining milk to make a glaze.

Drizzle glaze over fritters or dip fritters in glaze and return to rack to allow to set.
Nutrition
Calories:
265
kcal
|
Carbohydrates:
62
g
|
Protein:
3
g
|
Fat:
1
g
|
Saturated Fat:
1
g
|
Cholesterol:
22
mg
|
Sodium:
182
mg
|
Potassium:
122
mg
|
Fiber:
2
g
|
Sugar:
46
g
|
Vitamin A:
97
IU
|
Vitamin C:
4
mg
|
Calcium:
85
mg
|
Iron:
1
mg