Southern Buttermilk Pie is an easy baked dessert with rustic charm. This old fashioned pie recipe is plenty sweet with a little citrus twang.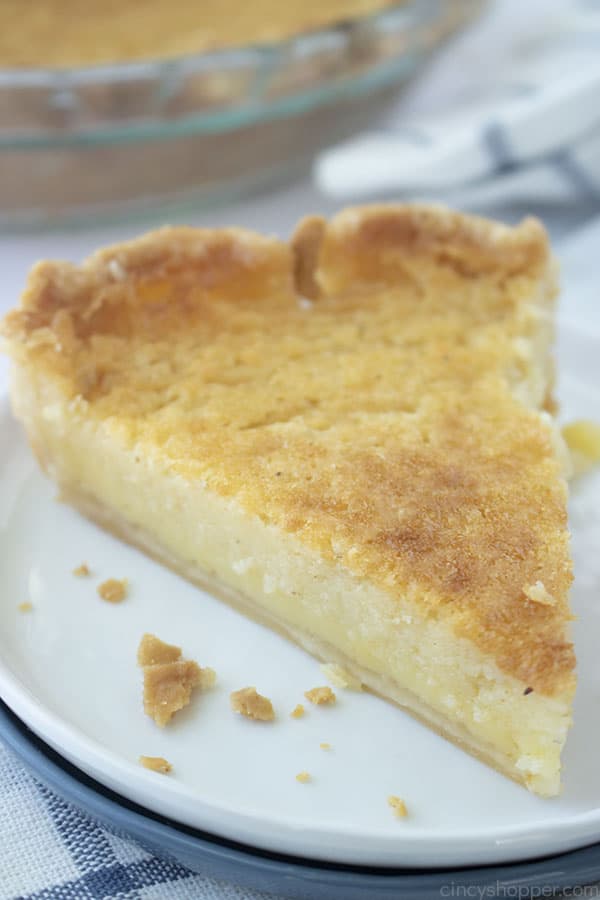 Southern Buttermilk Pie
If you've never tried Buttermilk Pie before, you're missing out! There's all sorts of delicious pie recipes out there- apple pie, pumpkin pie, cream pie- but Southern Buttermilk Pie rarely seems to come up. Frankly, I'm kind of upset- this delicious Southern pie recipe is almost like a rustic, country creme brulee!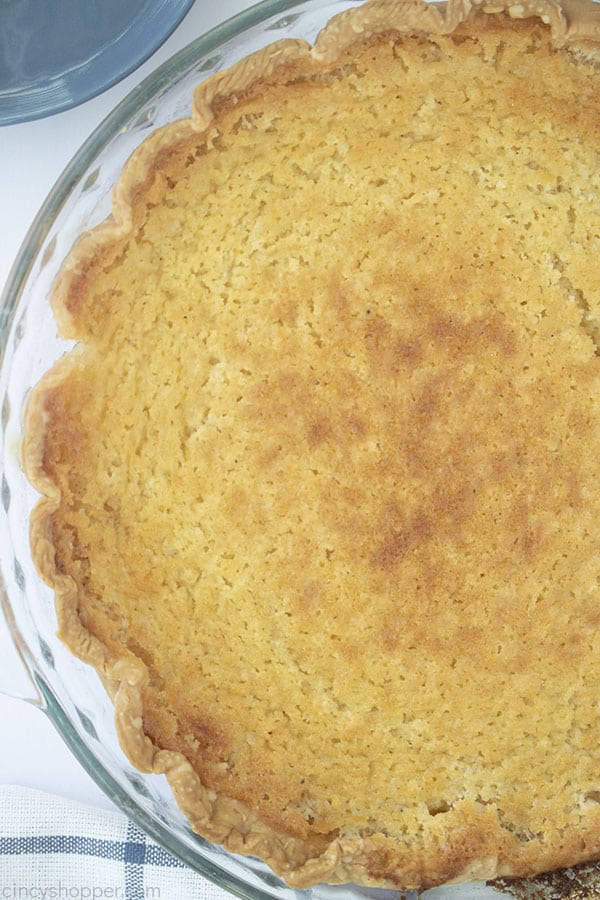 Like creme brulee, our Buttermilk Pie recipe here hinges on eggs, sugar, and dairy. Instead of a heavy cream, however, this pie uses buttermilk, which- with some added lemon juice- gives the whole thing a delicious citrus twang. Add in a little bit of vanilla extract and a subtle touch of nutmeg and you've got an amazing, well-rounded dessert that's certain to please!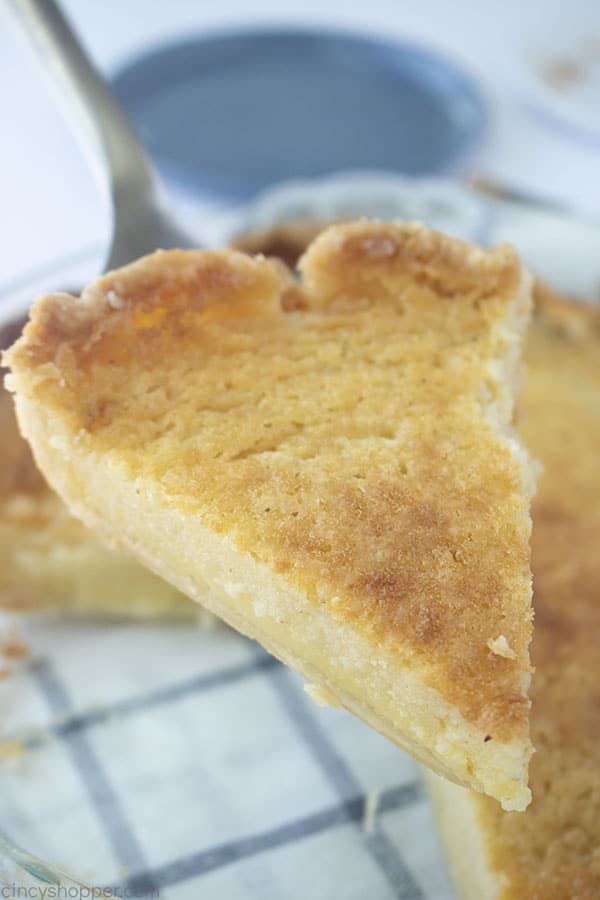 Pies are some of our favorite desserts here on the site- we have tons! If you enjoyed this Southern Buttermilk Pie, here's a few more you may enjoy. Check them out!
Easy Banana Cream Pie

couldn't be simpler to make!

A store-bought pie crust, some banana pudding mix, some cool whip, and some bananas are all you need to make this delicious spring-time pie

. This will be the perfect holiday dessert to enjoy on Easter!

Traditional Lemon Meringue Pie

sounds difficult to make but, I can assure you, it's much easier than you'd expect

.

If you're willing to put in the work, you'll find that this pie tastes perfect- the right amount of citrus and sweet flavors

! Don't worry- we'll help you through the process and you'll have your perfect pie in no time.

We love our

Coconut Cream Pie

recipe!

We packed it with plenty of coconut flavor- coconut extract in the whipped topping, and that toasted coconut topping

? It's perfect!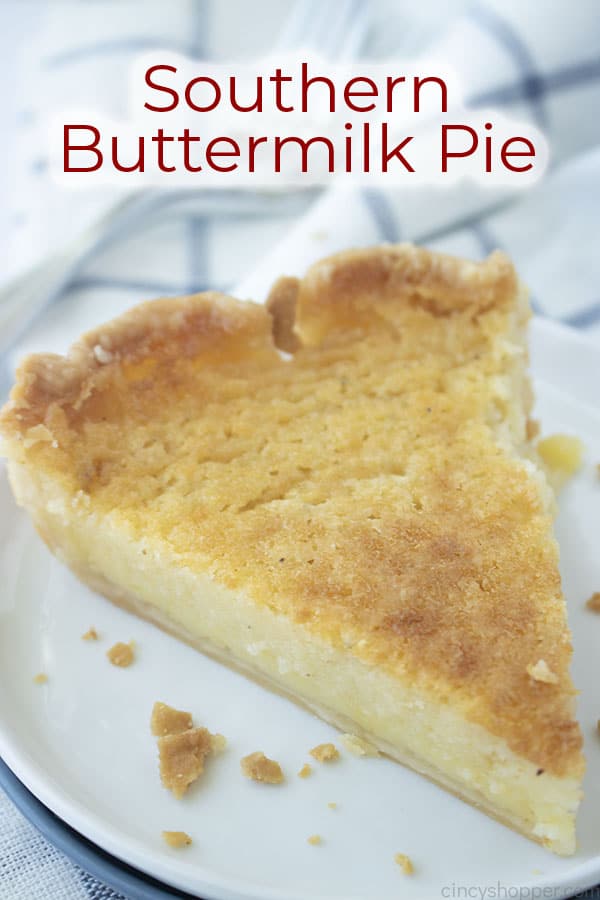 We hope you try out all of these delicious pie recipes. Our old fashioned Buttermilk Pie recipe here, especially, we think will be real favorite if served at a party or dinner. Bake one up tonight!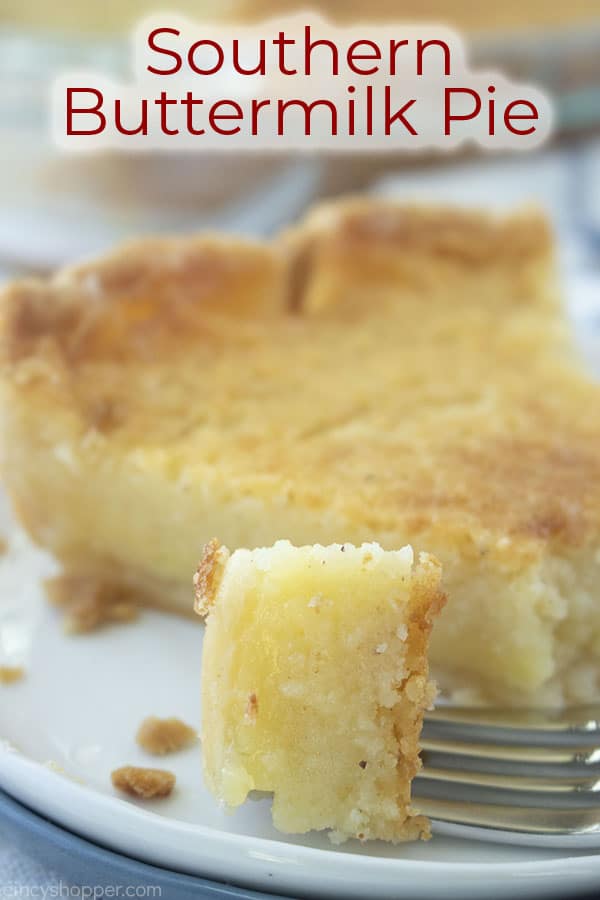 Ingredients for Old Fashioned Pie
Pie Crust – This recipe is for a 9-inch pie crust. Use store-bought or Homemade Pie Crust.

Eggs – We used 2 whole eggs and 1 yolk.
How to make our Southern Pie Recipe
Start this recipe off by getting our pie filling made. For that, first crack your eggs into a mixing bowl with your granulated sugar. Whisk those together until mixed.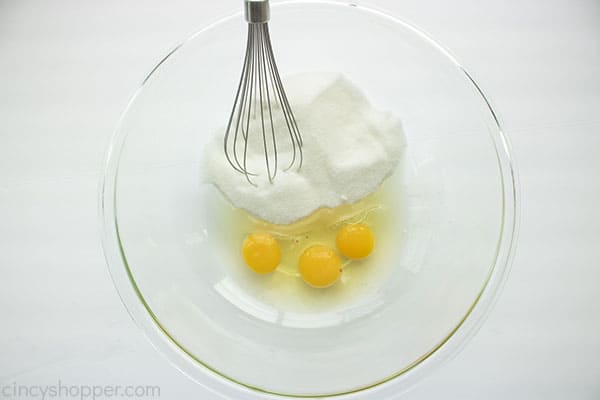 Once those you've mixed those, you can start adding all your other ingredients. Whisk all those together until you get a consistent pie filling.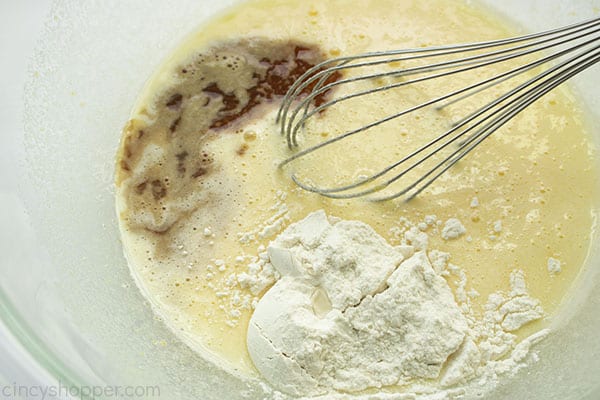 Before we get our filling poured into our pie crust, we need to give it a quick docking first. To do that, just give it a thorough poking with a fork, making all sorts of tiny holes in the bottom of the crust.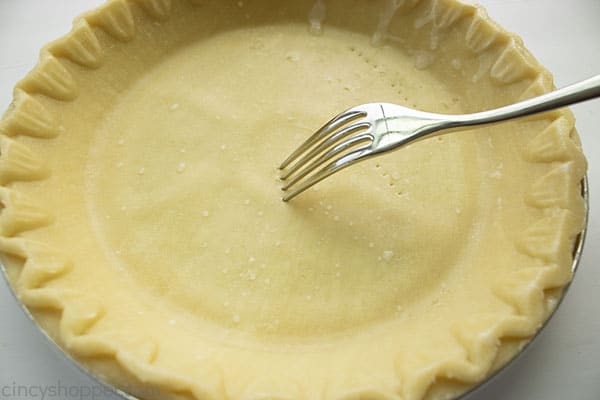 After you've docked your crust, you can start pouring in your pie filling. Fill your pie crust generously and maybe give it a few taps on the counter to knock any air bubbles out.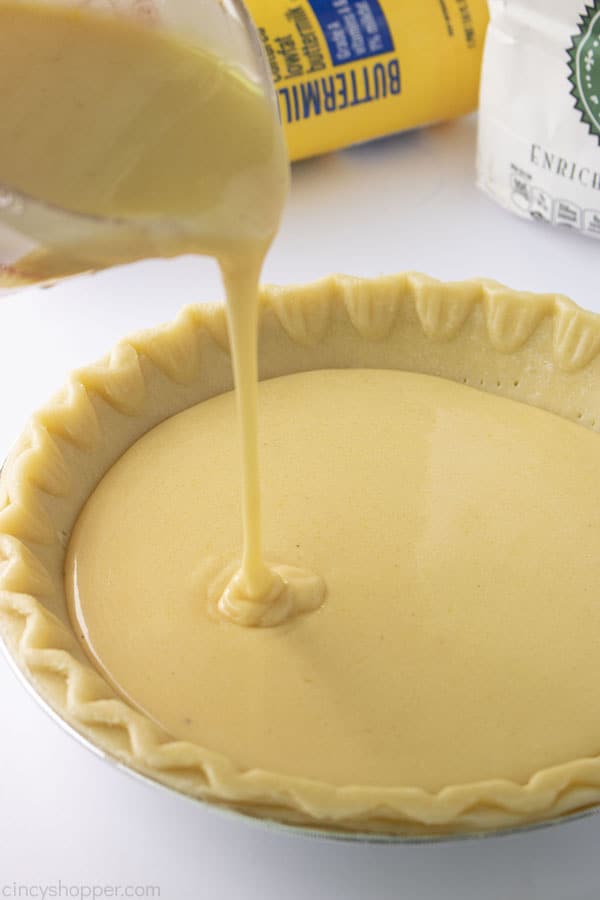 All that's left is to get our pie baked. For that, we're going to first bake at 400 degrees for about 10 minutes. After that, knock the temperature down to 350 degrees and let it cook until the top has browned and it no longer jiggles when shaken. This should take around 45 minutes, but keep an eye on it! Once it's finished baking, turn off the oven, and allow to slowly come down in temperature.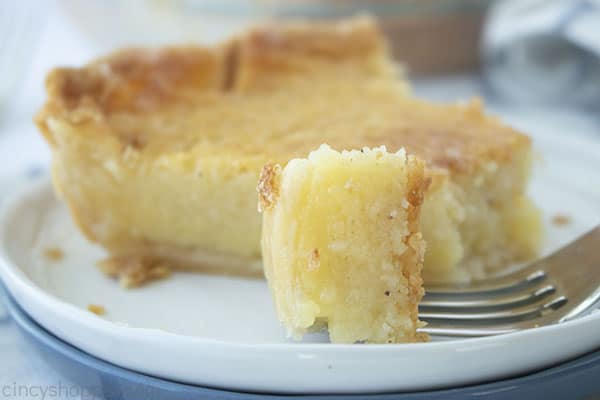 Southern Buttermilk Pie
Southern Buttermilk Pie is an easy baked dessert with rustic charm. This old fashioned pie recipe is plenty sweet with a little citrus twang.
Ingredients
1

Pie Crust

2

Egg

1

Egg Yolk

1 1/2

cup

Sugar

1

cup

Buttermilk

1/2

cup

Butter melted

3

tbsp

Flour

1

tbsp

Vanilla

1

tbsp

Lemon Juice

1/8

tsp

Nutmeg

pinch

of Salt
Instructions
Preheat oven to 400.

Whisk together eggs, egg yolk and sugar in a large bowl.

Add buttermilk, better, flour, vanilla, lemon juice, nutmeg and salt.

Whisk until well blended.

Dock bottom of crust by poking holes in crust.

Pour mixture into prepared crust.

Bake at 400 for 10 minutes.

Reduce temperature to 350.

Bake until top is browned and pie is set, about 45 minutes.
Nutrition
Calories:
401
kcal
|
Carbohydrates:
52
g
|
Protein:
4
g
|
Fat:
20
g
|
Saturated Fat:
10
g
|
Cholesterol:
99
mg
|
Sodium:
237
mg
|
Potassium:
76
mg
|
Fiber:
1
g
|
Sugar:
39
g
|
Vitamin A:
496
IU
|
Vitamin C:
1
mg
|
Calcium:
51
mg
|
Iron:
1
mg