This Easy Banana Cream Pie is one of my favorite quick and easy desserts. Since we use a store-bought crust and instant banana pudding, it can be made in a jiffy.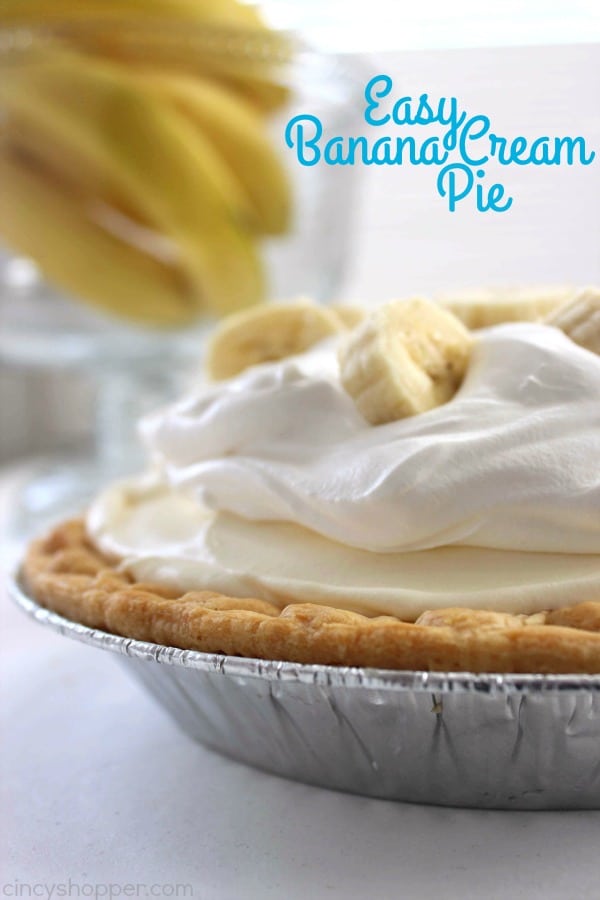 Easy Banana Cream Pie
When spring weather arrives, my hubby and I are all about cream pies. Banana Cream Pie and my Homemade Coconut Cream Pie are his favorite evening desserts. When I have time, I can make my super simple 4 Ingredient Pie Crust. But when I am looking to make a quick and no mess pie, I will use store-bought crust.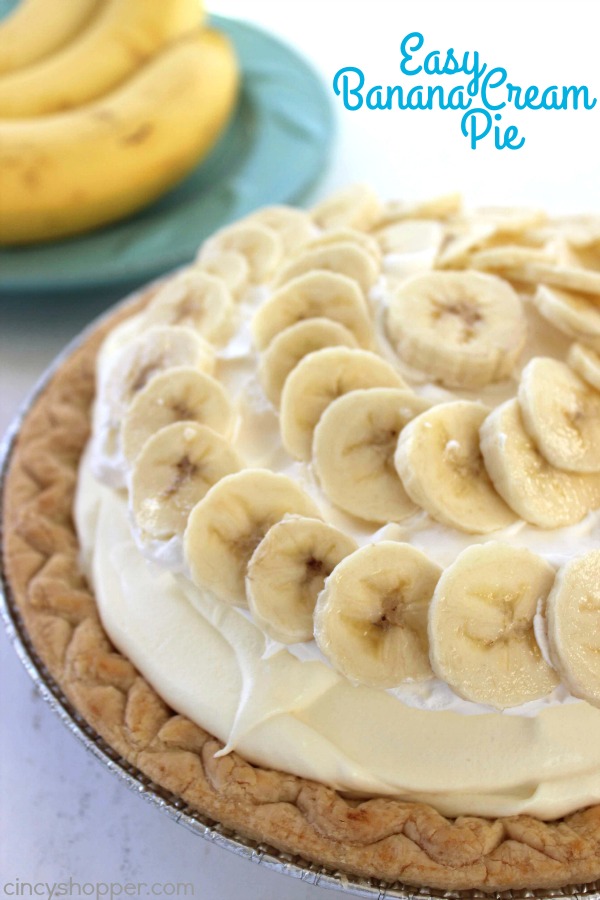 The weather has been so nice here in Cincinnati this week. All of the Easter goodies are starting to arrive at the stores. I love that it is starting to feel like spring. Cream Pie makes for a perfect spring dessert.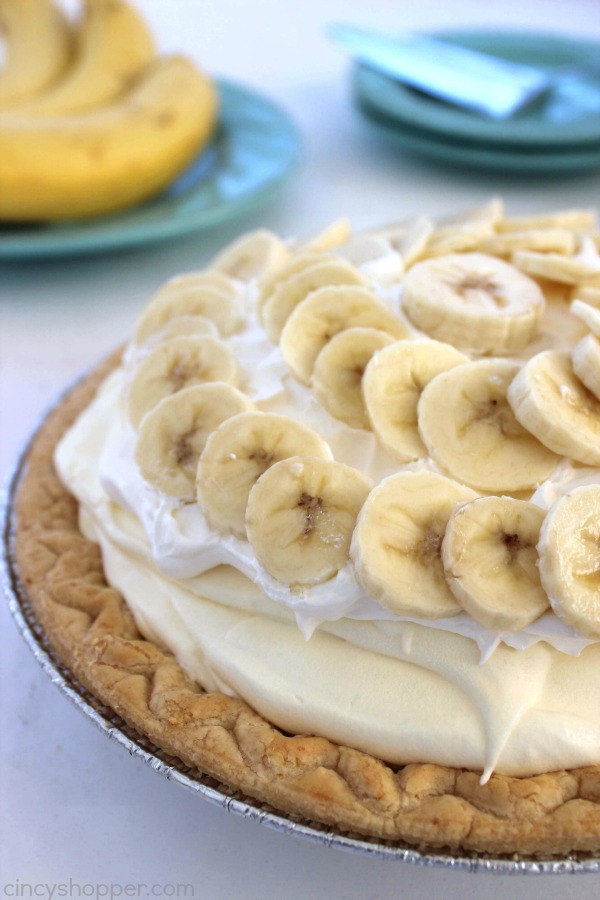 Hubby put in a request for a pie for dessert and I didn't hesitate. I whipped up this easy banana cream pie in just a few minutes time, tossed it in the fridge to firm, and we had some delicious easy pie for evening dessert.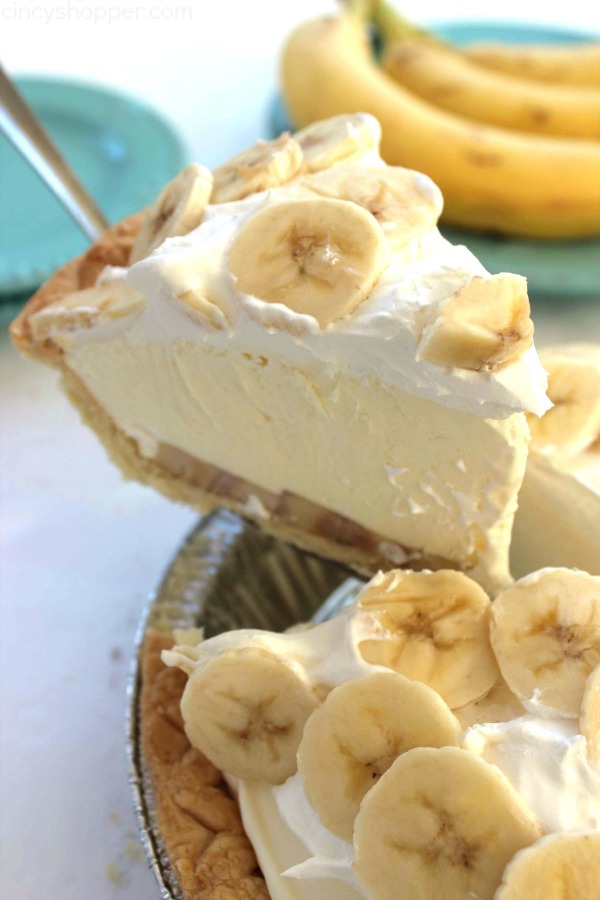 Since Easter will be here before we know it, this pie would be great for you to whip up for holiday dessert. It's so easy and requires very little effort.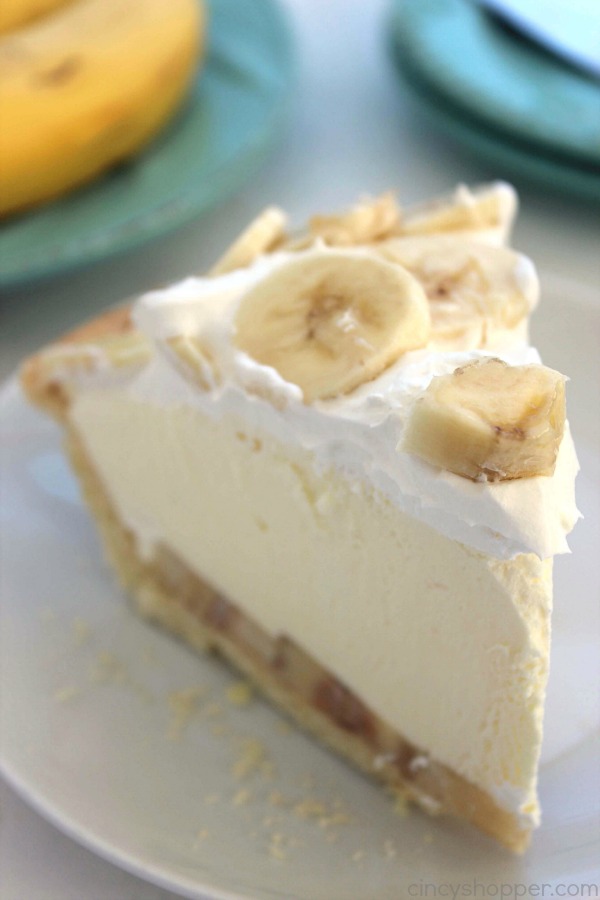 The pie starts with a layer of bananas in the crust, creamy filling, and topped with whipped topping. Creamy banana filling is one of the best comfort foods. YUM!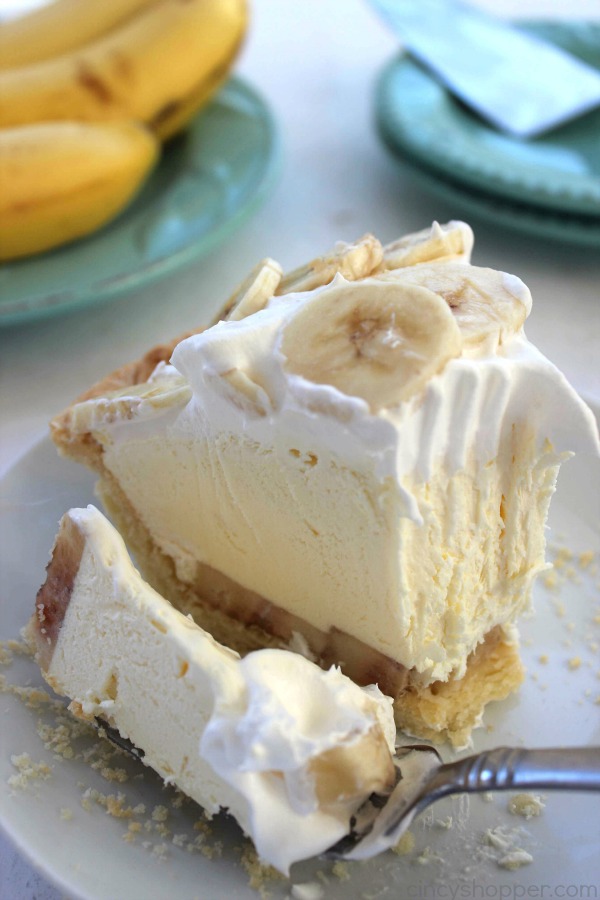 This is one of the simplest pies to make. You will need either a Homemade Pie Crust or a store-bought, banana pudding, Cool-Whip, and some bananas. So incredibly easy!
Ingredients to Make Easy Banana Cream Pie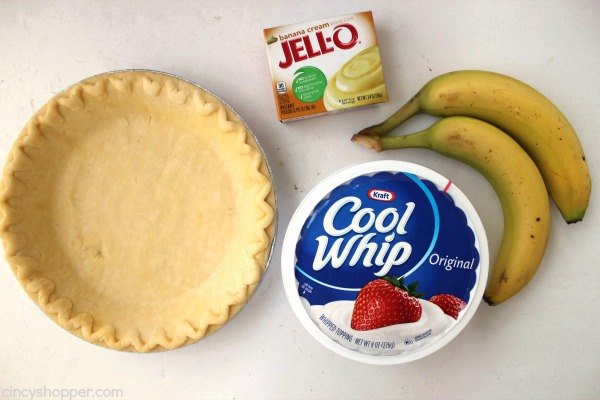 How to Make Banana Cream Pie
First, you will need to preheat your oven to 400 degrees. Then, par-bake the crust for 10-15 minutes. Remove from the oven when golden brown edges have been achieved. Let the crust cool.
Next, combine the milk and pudding mix and whisk until thickened (about 2 minutes).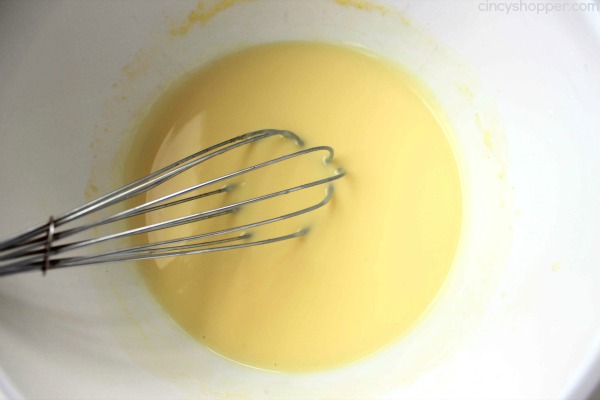 You will now need to fold in about 2/3 of the container of the whipped topping.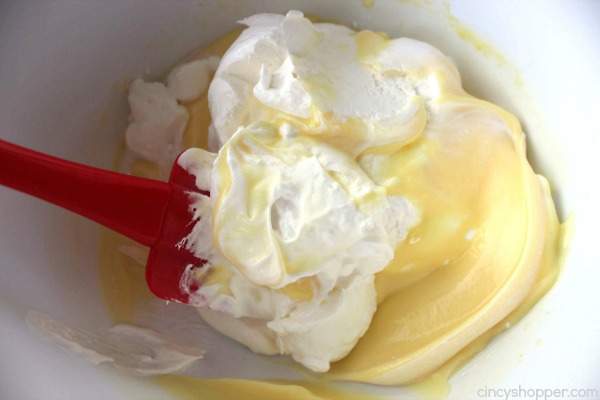 Now, slice 2 bananas and layer in the bottom of the prepared crust.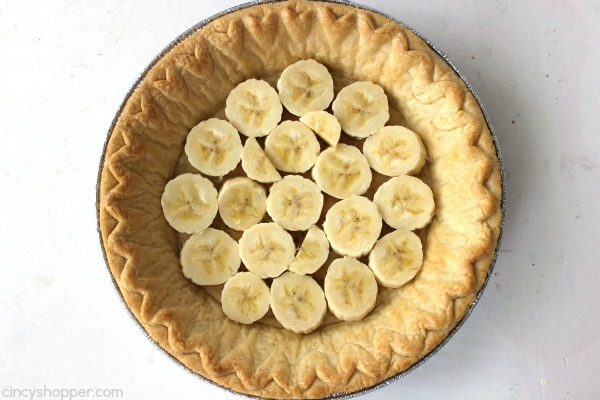 Transfer the pudding mixture to the banana filled pie crust and chill for at least one hour.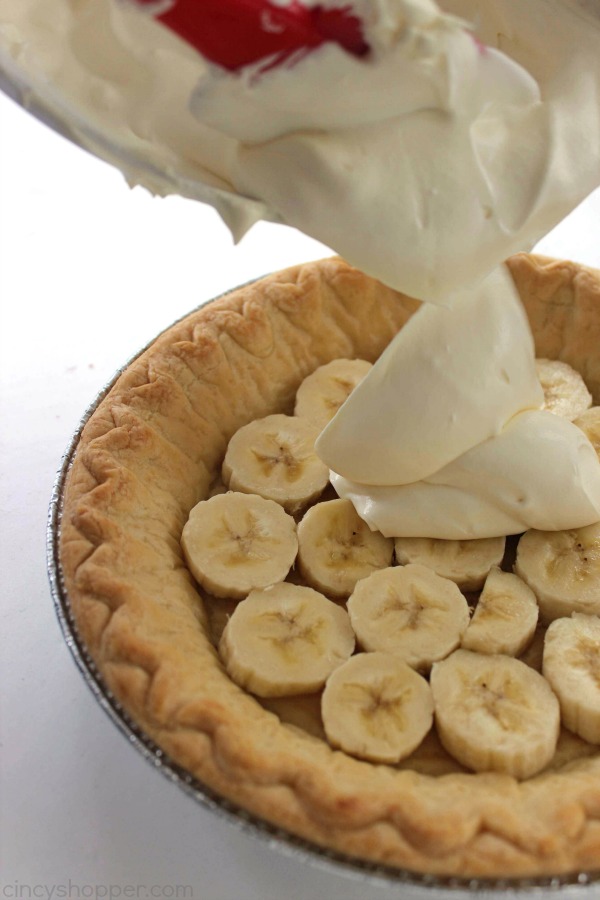 For the next step, top the chilled pie with the remaining whipped topping.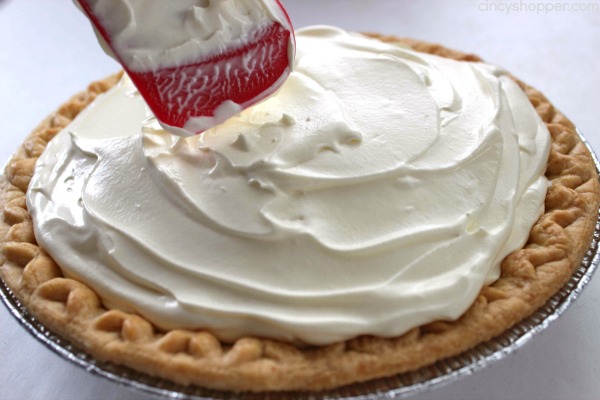 Then, slice the remaining banana and garnish the pie.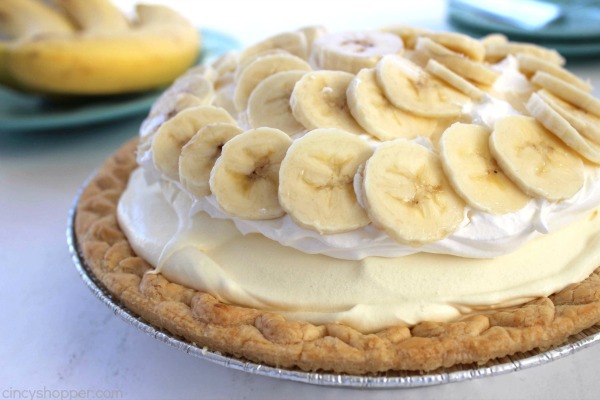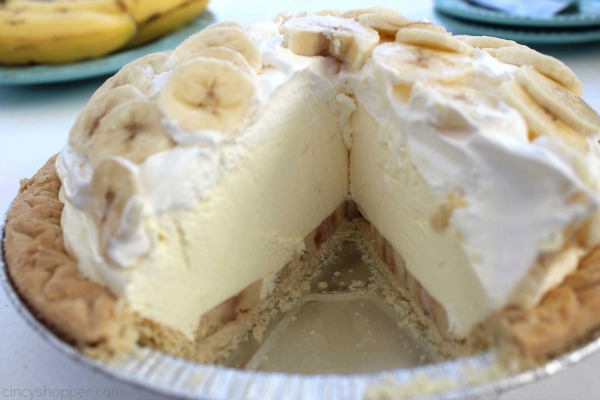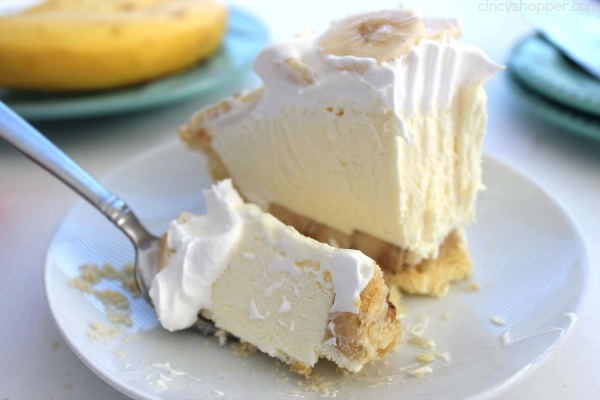 Do you have a favorite easy pie recipe that you make for quick desserts?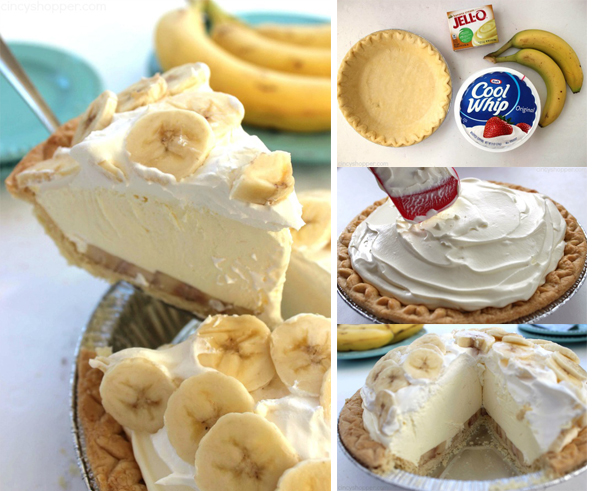 Easy Banana Cream Pie
Ingredients
Ready Made Pie Crust or Homemade Pie Crust

1

box Instant Banana Cream Pudding

3.4 oz

1 3/4

cup

Milk

8

oz

Cool Whip

3

Bananas
Instructions
Preheat oven to 400.

Par bake crust for 10-15 minutes until golden brown.

Allow to cool.

Slice 2 bananas and layer in bottom of crust.

Combine milk and pudding mix and whisk until thickened (about 2 minutes).

Fold in 2/3 of whipped topping.

Transfer to pie crust and chill for at least one hour.

Slice last banana.

Top with remain whipped topping and garnish with banana slices.