Slow Cooker Rotisserie Chicken is an easy, delicious recipe that's way better than store-bought! With a bit of careful prep, you can get super crispy skin.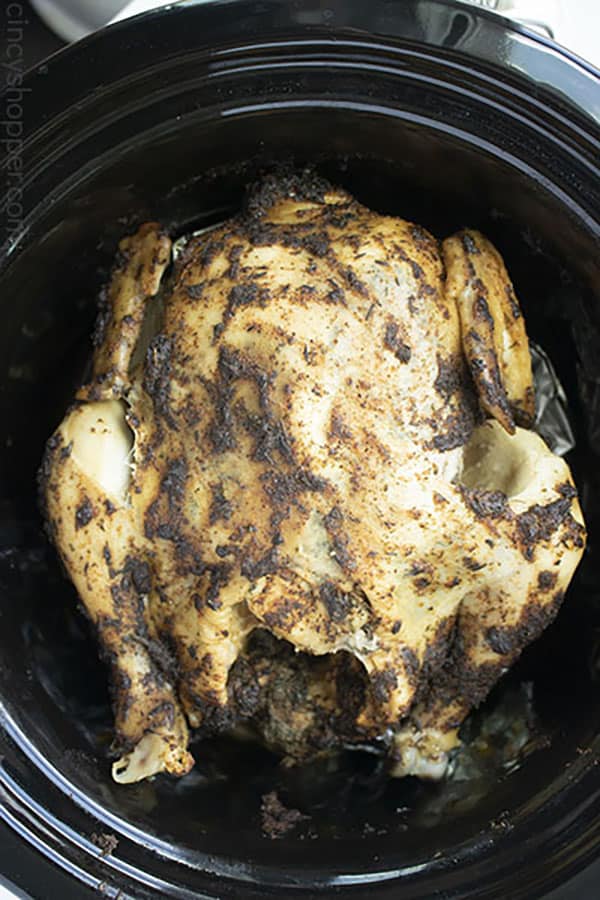 Slow Cooker Rotisserie Chicken
Nothing quite takes the fuss out of a rushed family dinner night like a hot, juicy rotisserie chicken- all cooked up and ready to eat. There's been plenty of nights like that in our house- it's been a long day and we haven't properly planned anything out for dinner! This is usually when these pre-cooked little bundles of goodness save the night. I can grab them from the grocery and use them in recipes like our Chicken Pot Pie Casserole or our Chicken Bacon Ranch Casserole.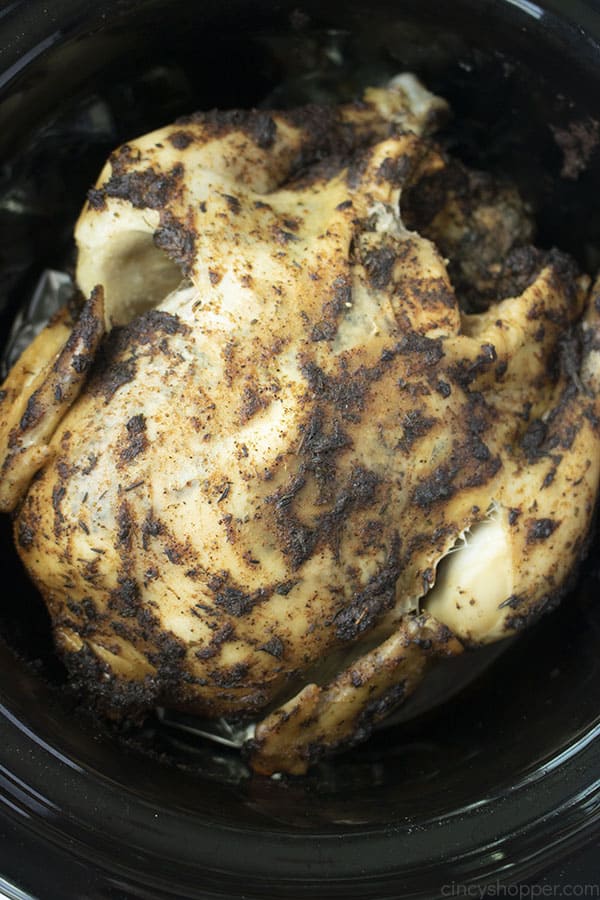 While I enjoy the ease of the pre-cooked birds, I also love a fully home-cooked meal most nights. So, I looked into how to make something as good as- or, dare I say, better than- the rotisserie chickens you can buy at the grocery store. What I settled upon was this slow cooker recipe- the slow cooker helps our chicken get real juicy. We've also got a few tricks that help our chicken skin get real crispy!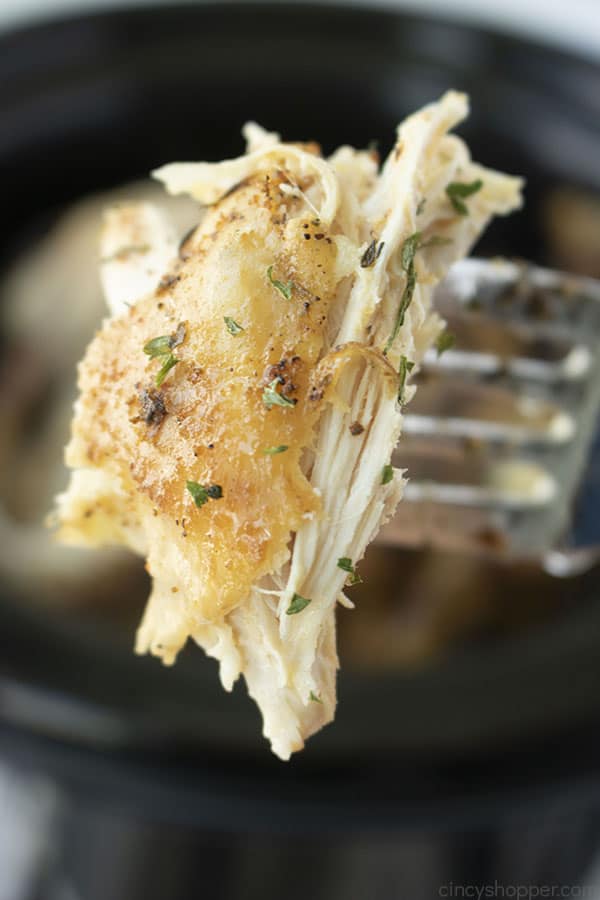 You can use your finished chicken in the recipes mentioned above and any other number of recipes or you can just enjoy it as-is. Serve it with any number of sides- this chicken, I feel, would pair really well with The Best Mashed Potatoes we put out not too long ago. Since the slow cooker does most of the work for you with this recipe, you can prepare all sorts of sides to go with this recipe. Whatever sides you go with, I'm certain you'll love this dish!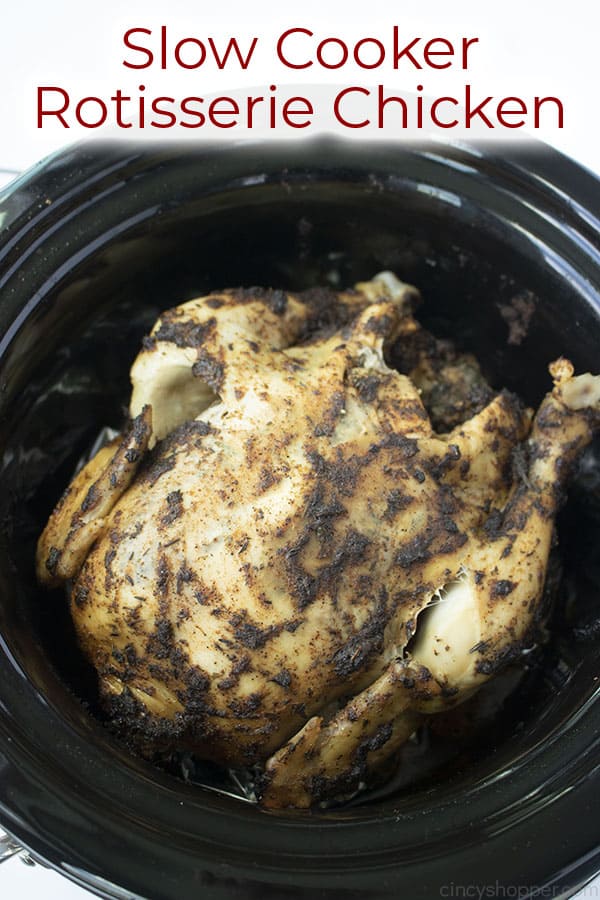 Ingredients for Rotisserie Chicken
Salt &

Freshly

Cracked Black Pepper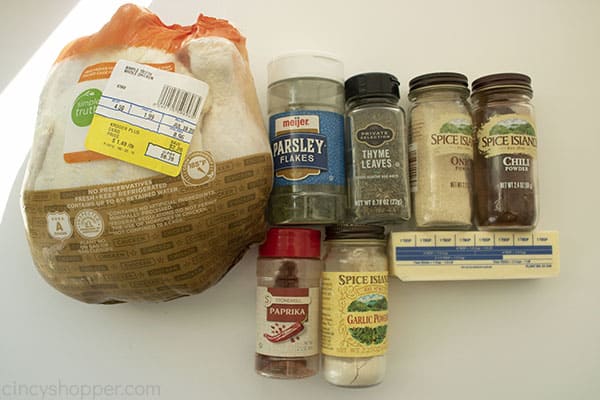 How to Make Slow Cooker Chicken
Before you
properly
get started on this recipe, you need to prep your chicken. You'll likely have to remove any giblets and the neck from your bird.
After removing all that, pat the skin of your chicken dry and then
carefully
loosen the skin from around the chicken breasts
.
With your chicken prepped for the work ahead, roll up some balls of aluminum foil and place them in the bottom of your slow cooker
. You'll set your chicken on top of these to keep your chicken from sitting in its juices.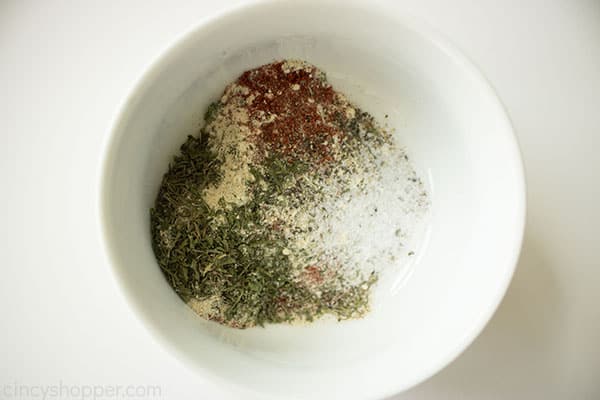 With your chicken set up in the slow cooker, it's time to prepare your seasonings. It'll be as easy as putting all your spices in a small bowl. Quickly blend all that dry stuff together.
With that mixed, it's time to add some butter. In a seperate bowl, melt your butter and then mix it thoroughly with your spices. This will help make seasoning the chicken a little easier while also adding extra buttery flavor!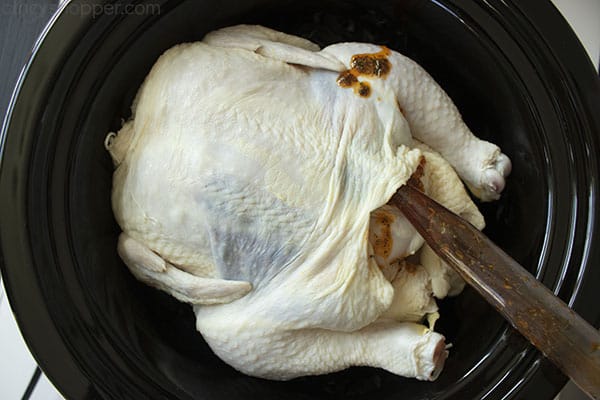 Using something like a turkey baster, put your wet seasoning mix under the loosened skin of your chicken. Get an even coating under the skin and use whatever seasonings you have left to coat the outside of the chicken.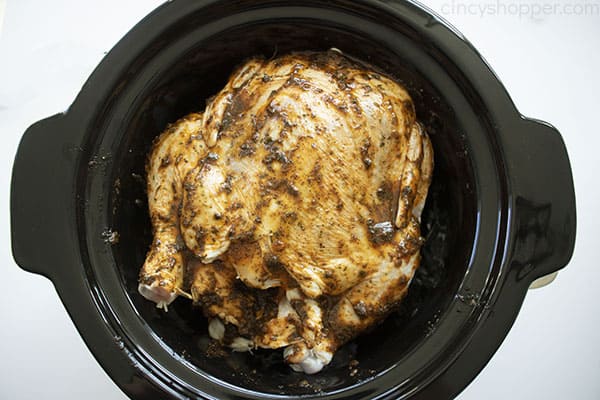 From here, all the work gets left to the slow cooker! Put your lid on your slow cooker and then cook on high for 3 hours or until you get an internal temperature of 165 degrees. The skin should be real crispy already, but if you want it a little crispier, you could give it a few minutes under a broiler. Regardless, your chicken's good to eat once you've got it up to temp- serve however you please and enjoy!
Slow Cooker Rotisserie Chicken
Slow Cooker Rotisserie Chicken is an easy, delicious recipe that's way better than store-bought! With a bit of careful prep, you can get super crispy skin.
Ingredients
1

Whole Chicken

3-4 pounds

1

stick Butter

melted

3

tsp

Paprika

2

tsp

Dried Parsley

1

tsp

Chili Powder

1

tsp

Garlic Powder

1

tsp

Thyme

1

tsp

Salt

1/2

tsp

Black Pepper

1/2

tsp

Onion Powder
Instructions
Remove giblets and discard.

Pat chicken dry and loosen skin arounf=d the breast (do not remove).

Roll up 4-5 balls of aluminum foil and place in bottom of slow cooker to keep chicken out of juices during cooking.

Place chicken on top of aluminum balls.

Mix together seasonings and melted butter.

Use a baster to place mixture under skin by breasts.

Put rest of mixture over chicken.

Cover and cook on high for 3 hours.

Check internal temperature and continue cooking until you reach 165.
Nutrition
Calories:
419
kcal
|
Carbohydrates:
2
g
|
Protein:
36
g
|
Fat:
29
g
|
Saturated Fat:
8
g
|
Cholesterol:
143
mg
|
Sodium:
729
mg
|
Potassium:
382
mg
|
Fiber:
1
g
|
Sugar:
1
g
|
Vitamin A:
582
IU
|
Vitamin C:
8
mg
|
Calcium:
21
mg
|
Iron:
2
mg