Reese Cup Cookies are so delicious with that tasty combo of chocolate and peanut butter. These sweet, bite-sized treats are so easy to make!
If you're a big fan of peanut butter cookies, you're going to love these! Just add some Reese miniatures for a cookie recipe you'll keep coming back to.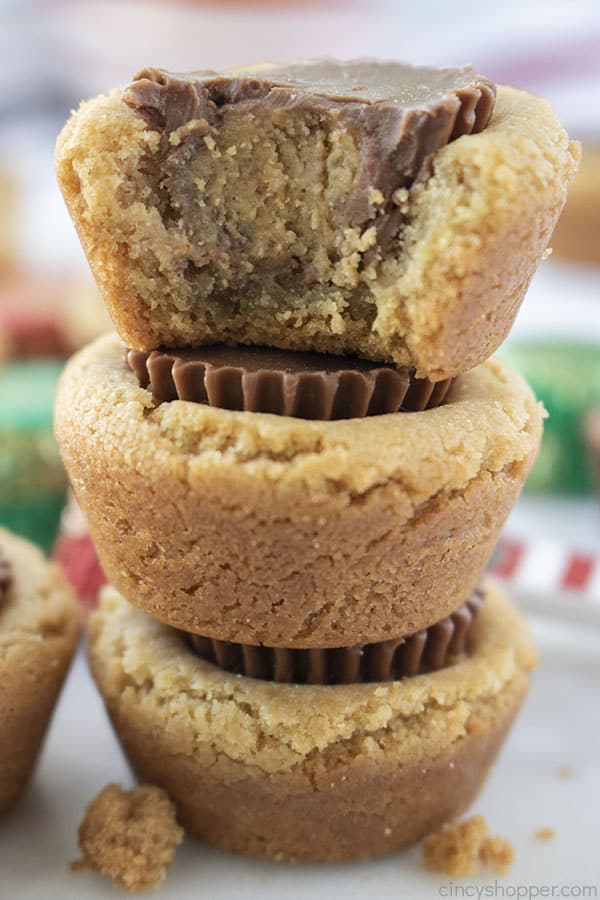 Reese Cup Cookies
These little Reese cup miniatures are dangerous to have around the house. You can never have "just one-" they're just so addictive and delicious! One would think that, on their own, these peanut butter cups are good enough- but you would be so wrong! If you're willing to mix up a batch of peanut butter cookie dough, you can have yourself a delicious treat within the hour.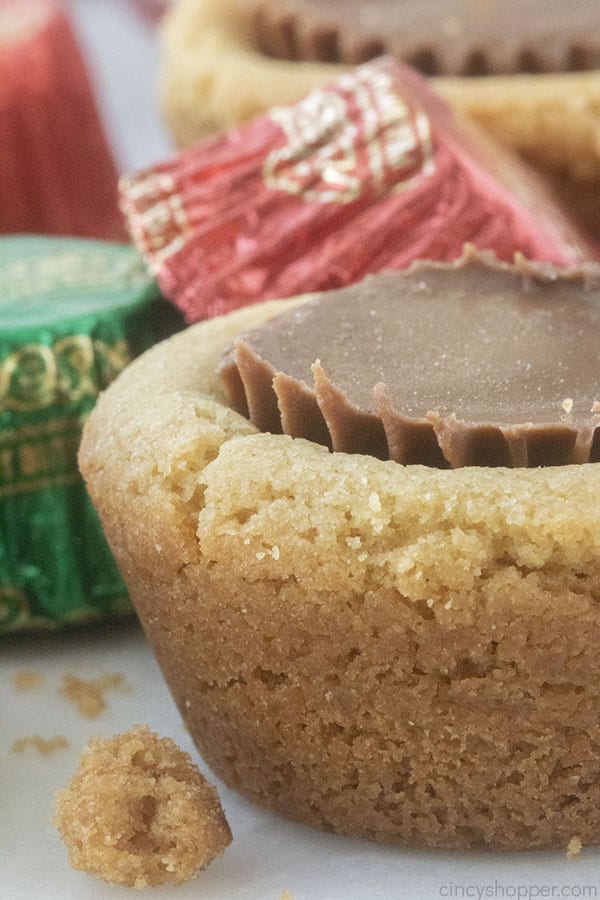 To put it bluntly, these are peanut butter cookies with a mini Reese cup pressed into the middle. So simple… but so tasty! I find that most desserts and treats that use this combo of chocolate and peanut butter flavors usually turn out amazing. Our Reese Cup Cookies are no exception!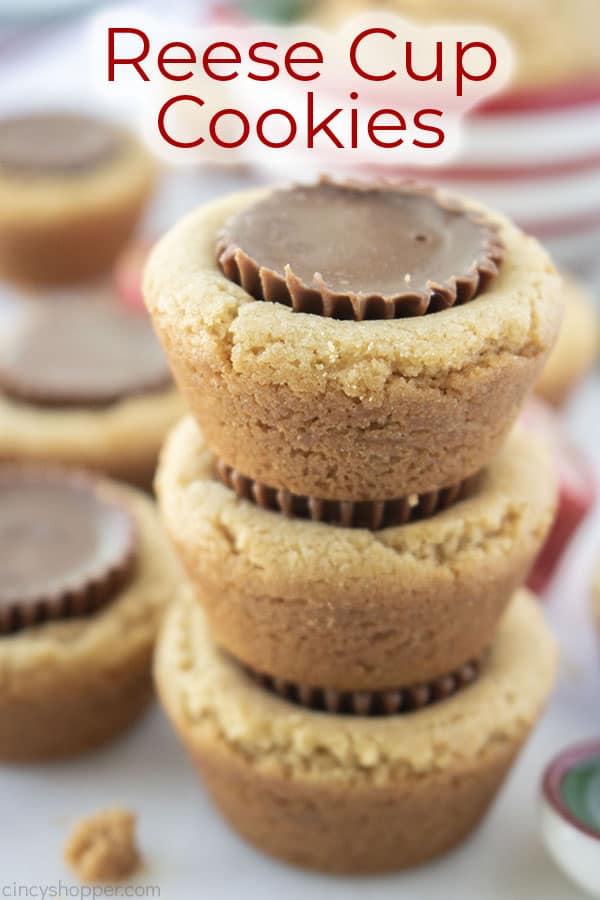 With the holidays coming up, you'll find that a lot of these blossom and thumbprint cookies are going to be very popular. Make up a batch of these Reese Cookies and serve them up to any guests you have over for Christmas this year. They're definitely a crowd-pleaser and I know you'll love them!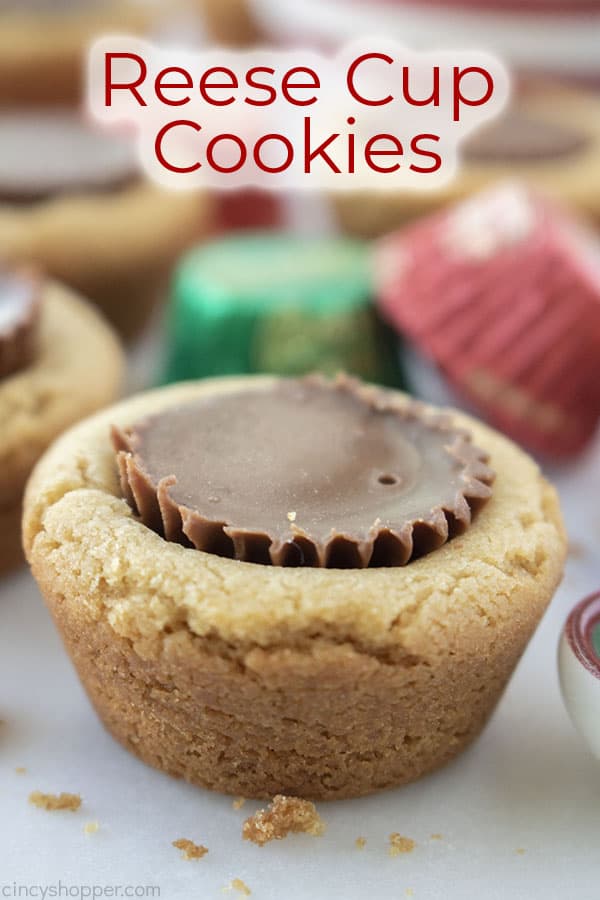 Did you love our Peanut Butter Cookies? Try these cookie recipes next!
More of a fan of Hershey Kisses? Then our

Peanut Butter Blossom Cookies

are what you're looking for!

These Hershey Kiss Cookies are definitely a bit more chocolate-y than our Peanut Butter Cup Cookies here

. They still rely on that delicious combo of peanut butter and chocolate flavor. An all-year or holiday favorite!

Do you need easy, simple cookies sooner rather than later?

3 Ingredient Peanut Butter Cookies

have a short cook time and an even shorter list of ingredients

!

Beat together some sugar, peanut butter, and egg for a no-stress, no-fail cookie dough that cooks up quick and easy

.

For a dessert that doesn't hold back on the peanut flavor, all you need is

The Best Peanut Butter Brownies

. We used plenty of peanut butter to make this chewy, delicious dessert. The best part? It's

mostly

pantry ingredients- you could make these right now!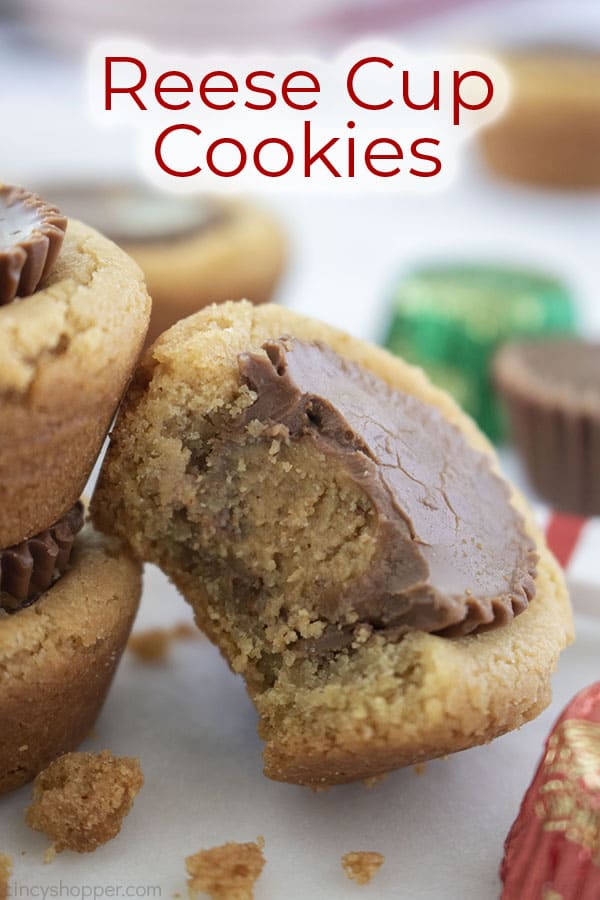 Ingredients for Reeses Cookies
At it's heart, this recipe uses a sweet peanut butter cookie dough. For that, you'll need…
Outside of that, all you need are some miniature Reese cups. Try not to snack on them all before our recipe
is done
!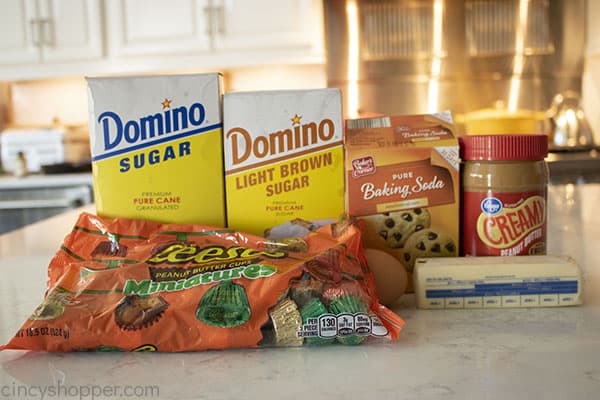 How to make our Easy Peanut Butter Cup Cookies
Like all good cookie recipes, this one starts with a wet mix and a dry mix. We'll start with the dry ingredients: in a large mixing bowl, briefly whisk together your flour, baking soda, and salt.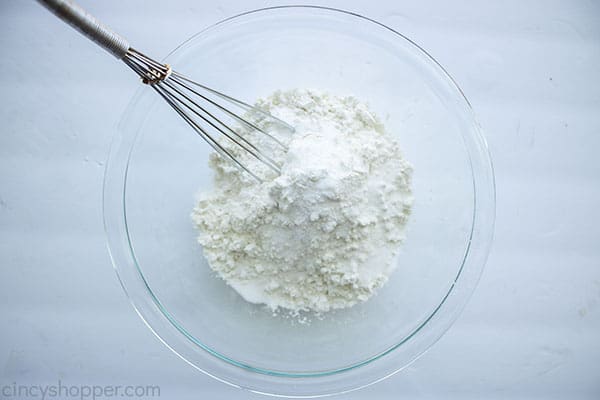 Like that, our dry ingredients are ready! With those settled, let's get started on the wet mix. First, drop your softened butter into a separate mixing bowl. Use something like a hand or stand mixer to quickly beat that to a creamy consistency.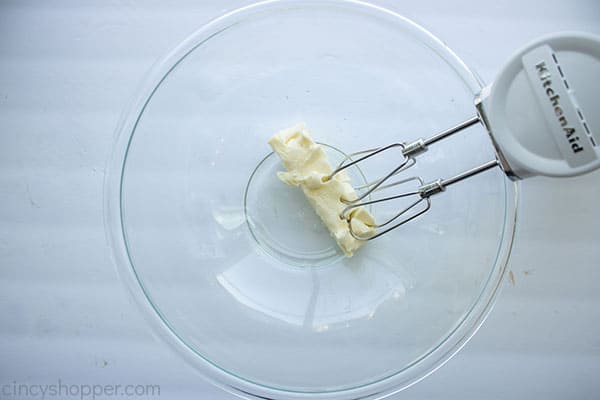 With that nice and creamy, we can now add in both of our sugars. Mix them in until fully combined.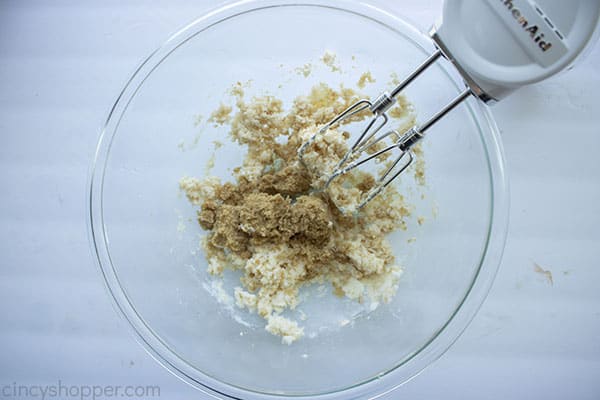 Now goes the egg and the vanilla…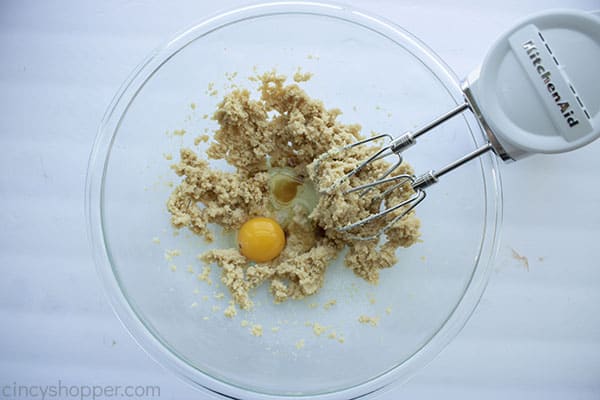 Finally, we add in our peanut butter. Beat all of those together until the whole mixture becomes fluffy.
With those wet ingredients all mixed together, we can start gradually adding our dry stuff. Add your dry ingredients, a hefty dash at a time, until you get a nice, well-blended cookie dough. Once that dough is all mixed together, start forming it into 1-inch balls before dropping into the cups of a small muffin pan. Mini-sized pan works best here.
These dough balls are going to go into a 350 degree oven to bake for a little bit. We want them to puff up a little and turn a delicious-looking light brown. That'll probably take around 11-12 minutes.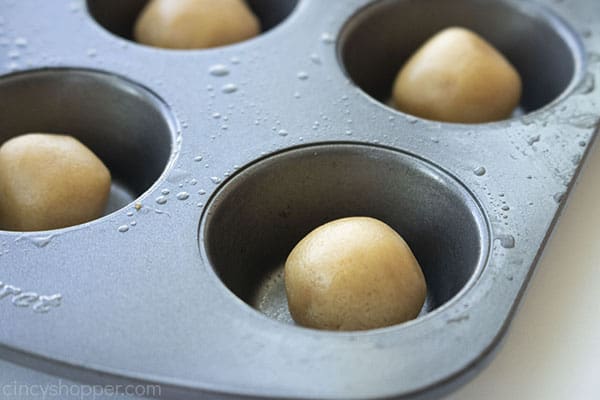 Once your cookies are nice and browned, pull them from the oven. While the cookies are still warm, unwrap your Reese miniatures and start pressing them into the centers of your cookies. Let your cookies cool completely in the muffin pan before removing and enjoying!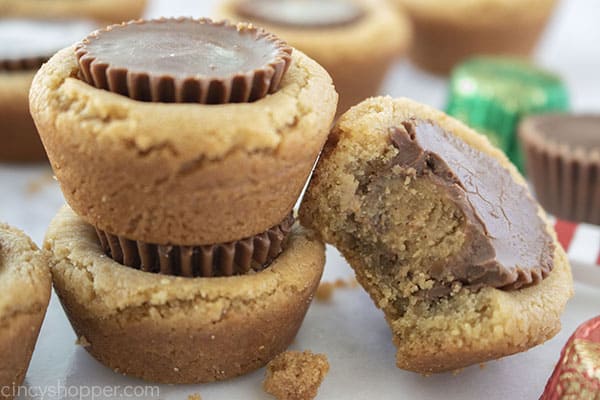 Reese Cup Cookies
Reese Cup Cookies are so delicious with that tasty combo of chocolate and peanut butter. These sweet, bite-sized treats are so easy to make!
Ingredients
11

oz

Bag Reese Miniatures

1/2

cup

softened Butter

1/2

cup

Sugar

1/2

cup

Light Brown Sugar

1/2

cup

Peanut Butter

1

Egg

1/2

tsp

Vanilla

1 1/2

cup

Flour

3/4

tsp

Baking Soda

1/2

tsp

Salt
Instructions
Preheat Oven to 350

Whisk together the flour, baking soda, and salt in a medium bowl.

Beat softened butter in a large bowl until creamy.

Add sugars and beat until fluffy.

Then add egg and vanilla and beat until combined

Add the peanut butter and mix again.

Gradually add in small amounts of the flour mixture until all is combined

Form into 1 inch balls and drop into cups of a mini muffin pan.

Bake 12 minutes or until puffy and lightly brown.

Press unwrapped Reese cup into the center or each cookie and allow to cool completely in the muffin pan.
Notes
Use a mini muffin tin for the perfect sized cookie. Store in an air-tight container.
Nutrition
Calories:
158
kcal
|
Carbohydrates:
18
g
|
Protein:
3
g
|
Fat:
9
g
|
Saturated Fat:
4
g
|
Cholesterol:
14
mg
|
Sodium:
157
mg
|
Potassium:
77
mg
|
Fiber:
1
g
|
Sugar:
12
g
|
Vitamin A:
108
IU
|
Vitamin C:
1
mg
|
Calcium:
16
mg
|
Iron:
1
mg