These Red Velvet Crinkle Cookies are another simple recipe I wanted to share with you. Who doesn't love a simple recipe? With Valentine's Day on the horizon everyone is thinking about Red Velvet. I was never to crazy about the flavors as a child but after becoming adult, oh yum! Red Velvet Crinkle Cookies are one of my favorites. Made with a boxed cake mix, you can not get much easier than this (except for those yummy 3 Ingredient Peanut Butter Cookies I shared with you the other day, ha ha).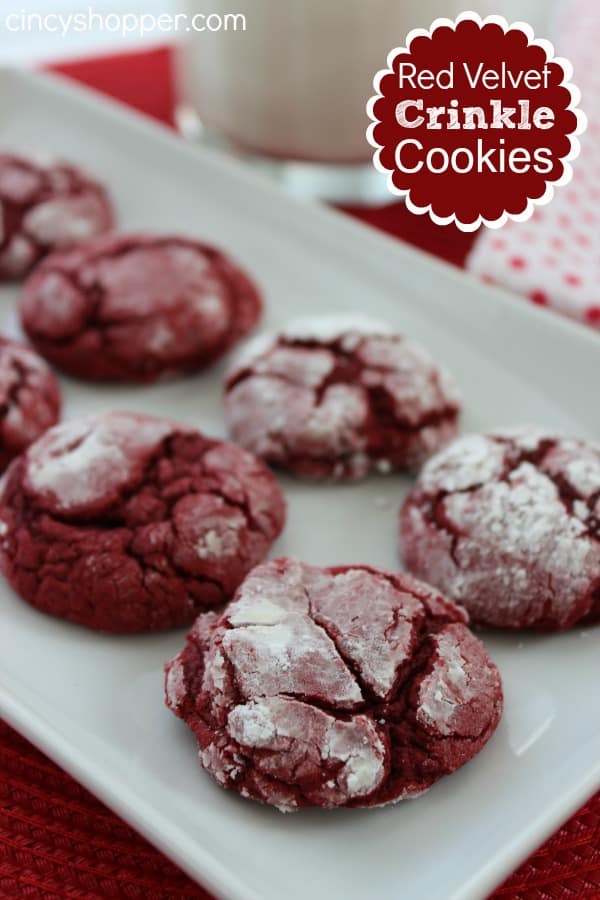 Red Velvet Crinkle Cookies
Grab those Red Velvet Cake Mixes from the pantry (if you are a serious couponer you probably have a few left from when they were FREE) and then a few other ingredients. Mix em up and get to baking. You will be munching on these bad boys as soon as they come out of the oven. I just enjoyed a few already this morning with my coffee (Do I ever not have a cup in hand? ha ha).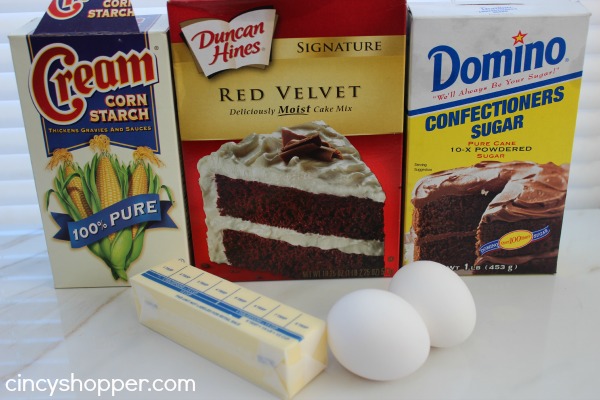 INGREDIENTS
1 box Red Velvet Cake Mix
6 tbsp Butter melted
1 cup Powdered Sugar
1 tsp Cornstarch
2 Eggs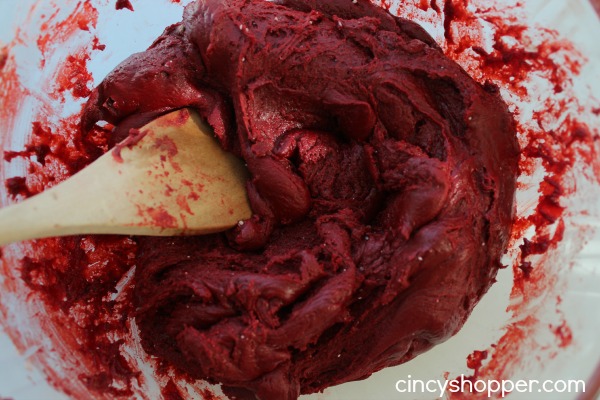 DIRECTIONS
Preheat over to 375.
Combine cornstarch and powdered sugar in shallow dish and mix together.
In a large bowl, combine cake mix, melted butter and eggs. Mix with a spoon until all dry ingredients are incorporated.
Make into 1″ balls and roll in powdered sugar mixture and place on ungreased baking sheet several inches apart.
Bake 9-11 minutes or until set.
Cool several minutes on baking sheet then transfer to wire rack to cool completely.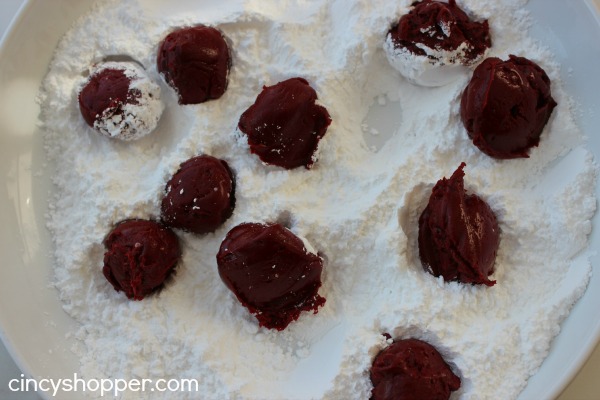 These Red Velvet Crinkle Cookies are made just like the Grinch Crinkle Cookies that I shared with you over the holidays. So, you can make just about any cake mix in to a Crinckle Cookie. Oh and those Grinch Crinkle Cookies would be great for upcoming St Patty's Day too!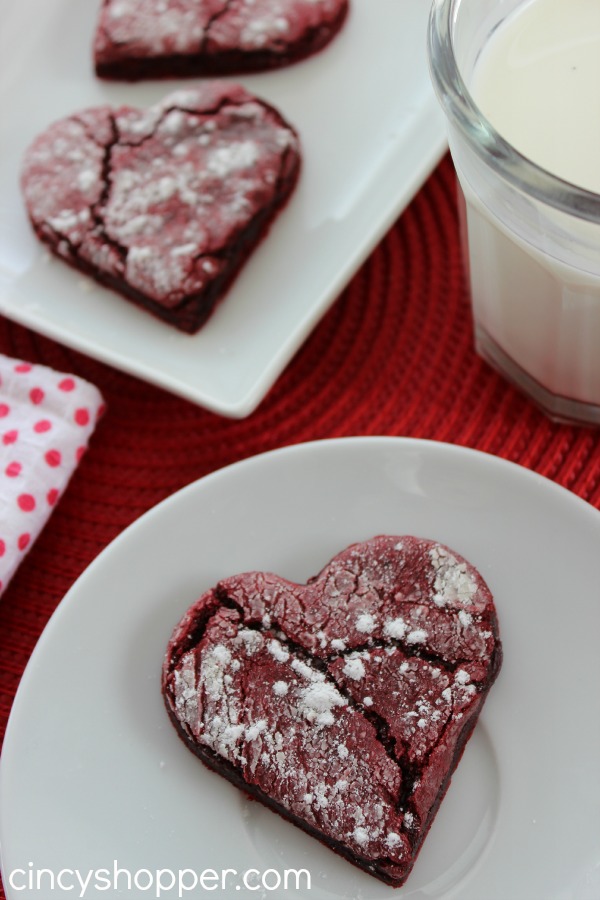 I made up a few of these cookies into heart shapes by "smooshing" a larger ball and using a cookie cutter. I wanted to check to see if they would work for a cute Valentine's Day Cookie for the kiddos to try. It worked quite well.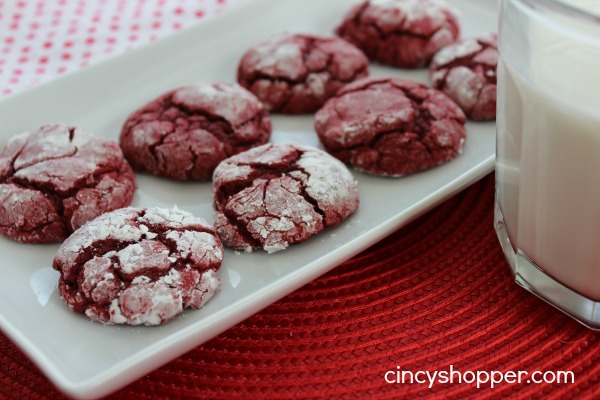 Looking for other cookie recipes? If so be sure to check out the 3 Ingredient Peanut Butter Cookies, Reese's Cookies, Strawberry and White Chocolate Chip Cookies, the No Bake Coconut Pecan Cookies, Cherry Thumbprint Cookies I have shared with all of you!