Traditional Orange Cookies are perfect with orange icing glaze- sweet and fruity. These slightly tart desserts taste just like grandma made!
These Orange Cookies were a favorite of my grandma- sweet with a subtle tartness made them the perfect treat. This old-school cookie recipe uses orange juice, zest, and extract to create a perfectly flavored dessert you'll eat by the plate!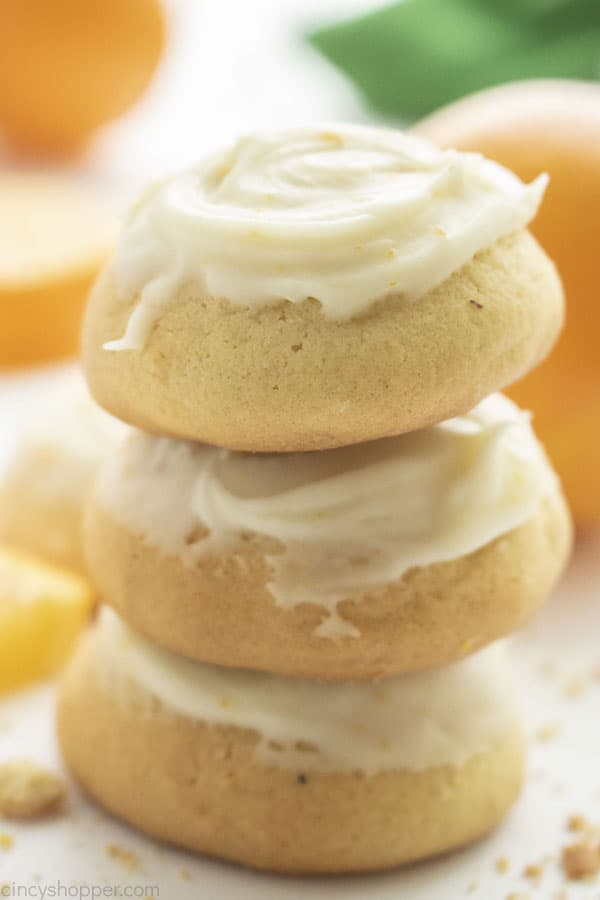 Traditional Orange Cookies
There's a definite charm to old-fashioned, traditional dessert recipes. They're very inventive: they don't use sugar as a crutch and, instead, bring all sorts of interesting flavors to the party. Fruit juices, unique spices, and- in many- some sort of citrus. If you've ever had a lemon tart or a key lime pie, you know what I'm talking about: a little bit of sugar offsets the sour flavors and gives you delicious dessert! When it comes to oranges, the first dessert that comes to mind is Orange Cookies.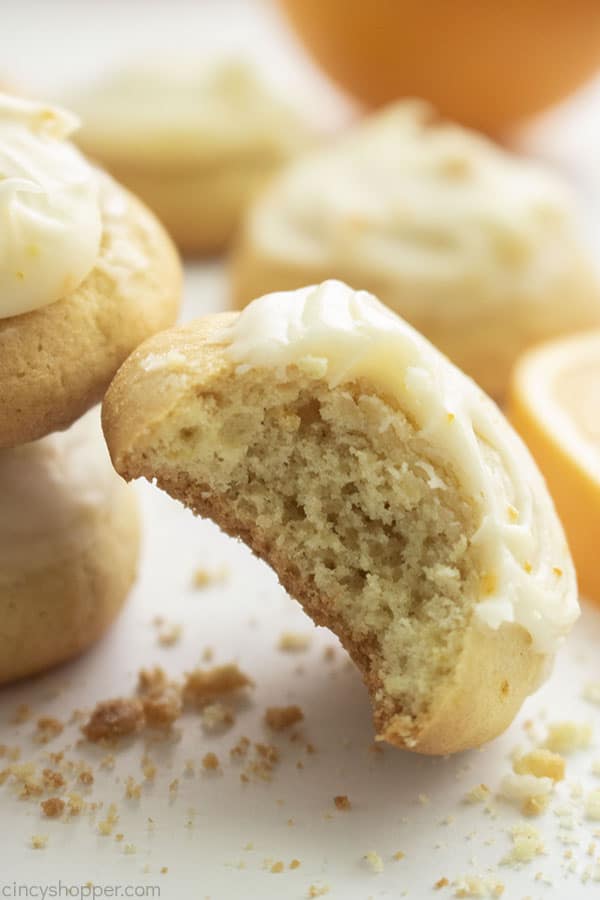 These Traditional Orange Cookies might seem familiar: my grandma and many of my friends' grandmas made these kinds of cookies all the time! Orange Zest Cookies bring all these citric and sour ingredients to the table: obviously, plenty of orange. We've got zest, juice, and even a bit of orange extract. A bit of sour cream plays a big role too- it works in cheesecake, doesn't it? With all these sour-sounding ingredients, you'd be surprised that this is a sweet and perfectly flavored cookie! These old school cookies are an absolute treat to bake and snack on- I know you all will love them! They're perfect for the holiday season or all-year-round.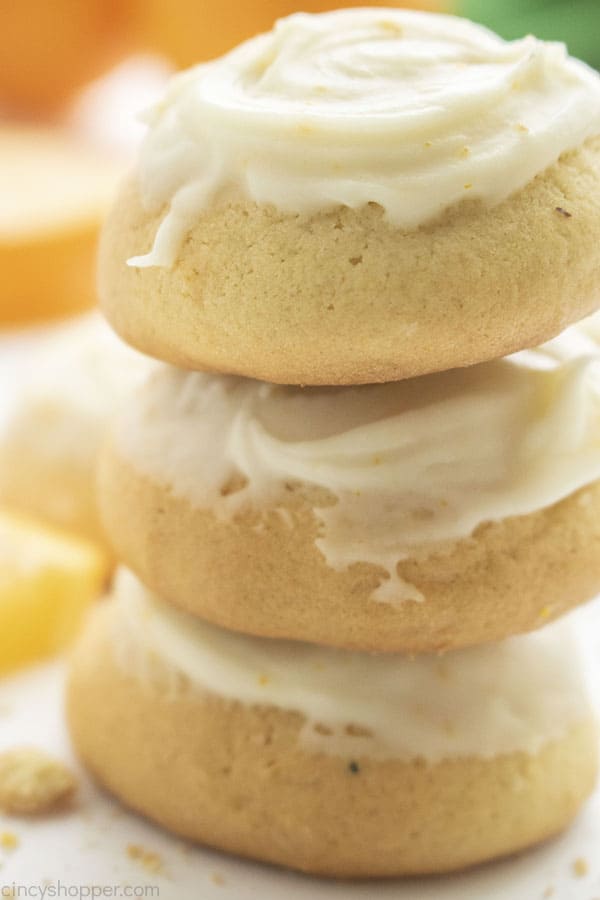 Like our Orange Zest Cookies? Give these traditional holiday cookies a try!
If you're looking for a bit more fruitiness in your cookie, give our

Thumbprint Cookies

a shot!

This classic cookie sees a delicious jammy center baked into a simple-but-sweet shortbread biscuit

. A holiday favorite!

On the nuttier side of things, we also have this recipe for

Snowball Cookies

. These light, melt-in-your-mouth treats get everything right!

A perfect powdered sugar coating,

finely

chopped nuts, and a fluffy cookie dough come together for these tasty tea cakes

.

Finally, we have our

Butter Cookies

– an old-school treat! These simple, bite-sized cookies are

subtly

sweetened and lead with a silky, buttery flavor. Enjoy them plain or dipped and coated with a bit of chocolate and sprinkles- great for giving out to guests!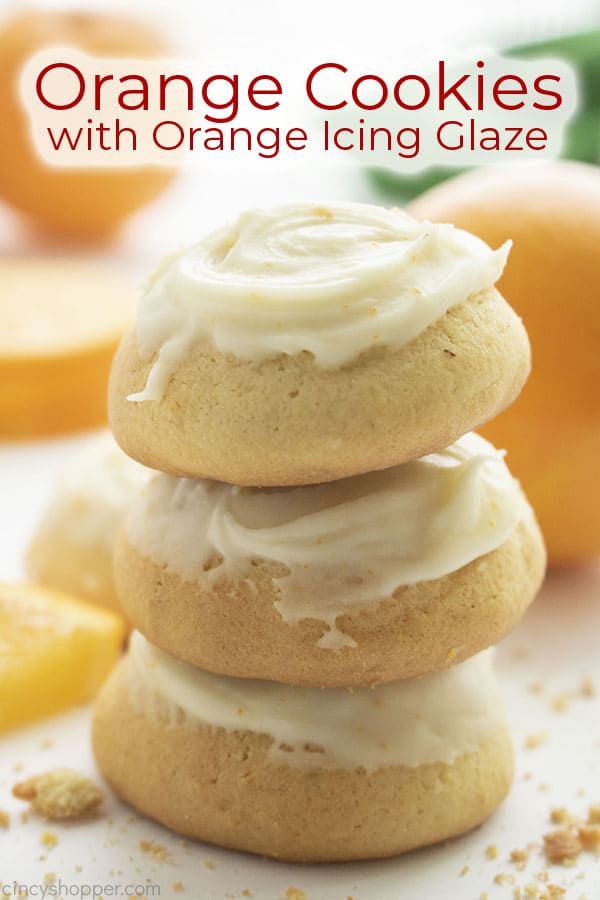 Ingredients for Orange Glaze Cookies
For the cookie dough, you'll need the following…
Meanwhile, the frosting is going to need…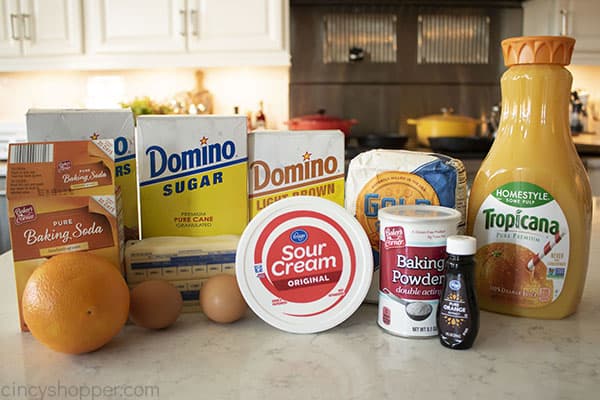 How to make our Orange Cookies
We'll start our recipe off by first creaming together some butter and granulated sugar in a large mixing bowl. Using a hand or stand mixer, beat them together until they reach a fluffy texture.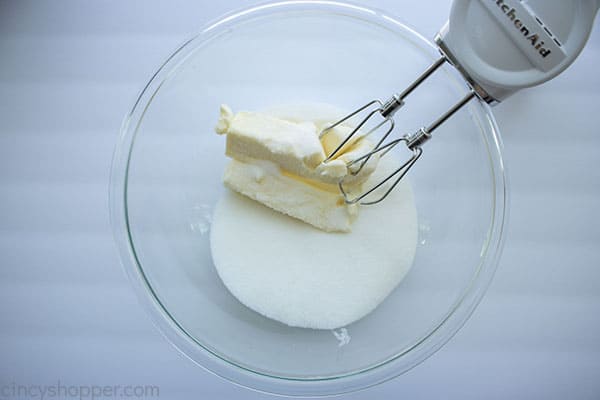 Next up, pitch your sour cream and eggs into the bowl with our butter-sugar mixture. Once again, beat these in until mixed well.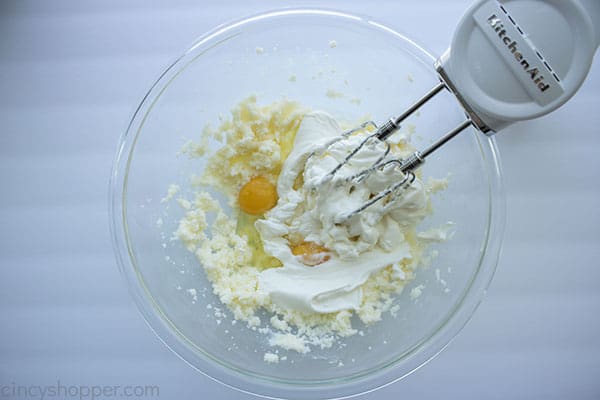 Once those are mixed in, we can start bringing some orange flavor to the party! Add in your orange juice, orange extract, and most of your orange zest before mixing them in.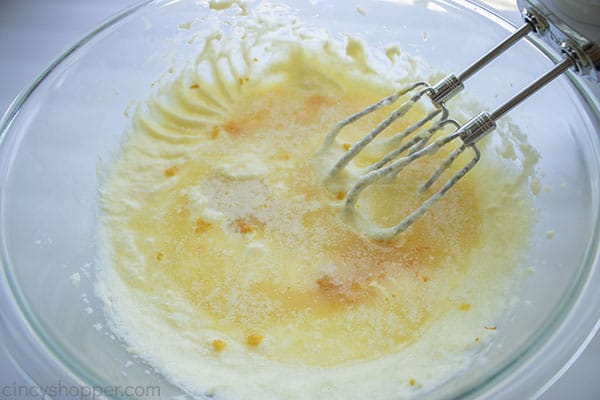 Off in a separate bowl, we're going to get our dry ingredients mixed together. Add your flour, baking soda, baking powder, and salt before whisking briefly to combine.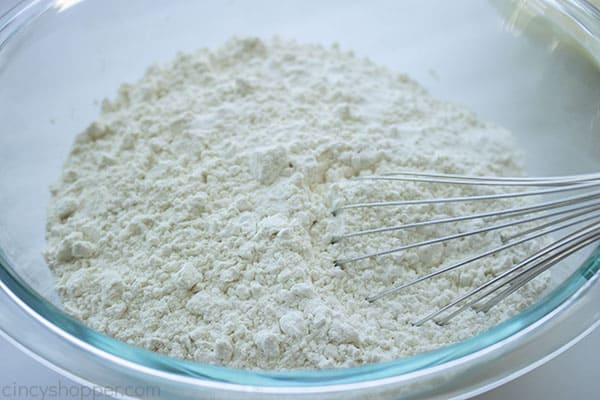 Now that our wet and dry ingredients are both mixed together separately, we can get them blended and combined. Take your dry ingredients and start adding them- a hefty dash at a time- to your wet mix. Ensure you're thoroughly blending in each dash of the dry stuff before adding the next- your cookie dough will turn out much better this way! Once your dough comes together, transfer it to the fridge to chill for 2 hours before moving on.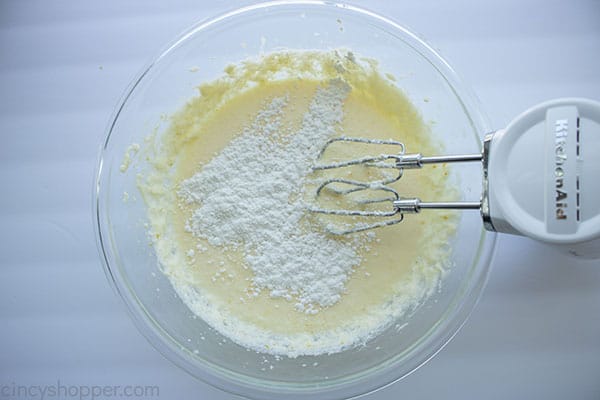 Using something like a cookie dough scoop or a well-oiled round tablespoon to start scooping out balls of our cookie dough. Drop these dough balls onto a baking sheet- leave some space between each dollop of dough- and move to a 375 degree oven. Those will need to bake for about 10 minutes- in the meantime, we can make our frosting. This is much simpler than our dough: just mix all of your ingredients together until your frosting comes together. We made our glaze a bit thicker- like an icing- but you may want to aim for a thinner glaze like grandma used to make.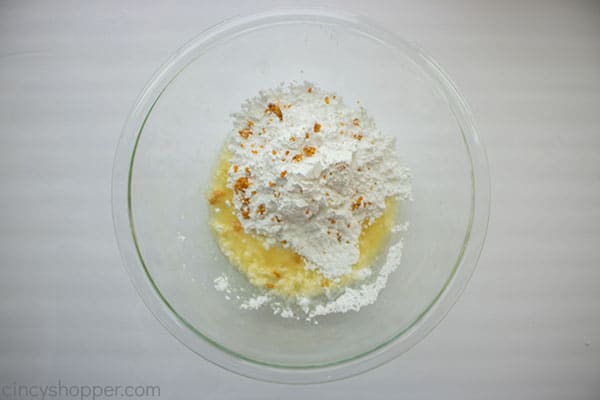 Around this time, our cookies should be about done. When they've turned a nice, golden-brown color, you're good to go! Pull them from the oven, remove them from the baking sheet, and frost them while they're still warm. Once the frosting has set, plate up and enjoy!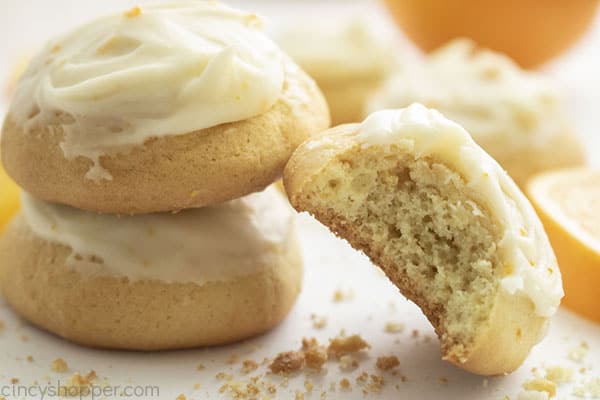 Orange Cookies
Traditional Orange Cookies are perfect with orange icing glaze- sweet and fruity. These slightly tart desserts taste just like grandma made!
Ingredients
Cookies
3/4

cup

Sugar

1/2

cup

Butter

softened

1/2

cup

Sour Cream

1

Egg

2

cup

Flour

1/2

tsp

Baking Powder

1/2

tsp

Baking Soda

1/4

tsp

Salt

1/4

cup

Orange Juice

1

tsp

Orange Extract

1

Orange's Zest
Frosting
2

tbsp

Butter

melted

1

cup

Powdered Sugar

1

Orange's Zest

2

tsp

Orange Extract

1-2

tbsp

Orange Juice
Instructions
Preheat oven to 375.

In large bowl, cream together sugar and butter until fluffy.

Beat in sour cream and egg until blended.

Beat in orange juice, orange extract and orange zest.

In a separate bowl, whisk together flour, baking powder, baking soda and salt.

Add dry ingredients to wet and mix well.

Cover and refrigerate for 2 hours.

While dough is chilling. make frosting.

In a medium bowl, combine melted butter, powdered sugar, orange zest and orange extract.

Add enough orange juice and mix to acheive desired consistency for icing.

Drop tablespoon sized dollops of dough onto ungreased cookie sheets.

Bake for about 10 minutes or until edges are just golden brown.

Immediately remove from cookie sheet and frost while warm.
Notes
We made our glaze a bit thicker- like an icing- but you may want to aim for a thinner glaze like grandma used to make. Just add a touch of milk or more orange juice for a thinner consistency. 
Nutrition
Calories:
111
kcal
|
Carbohydrates:
16
g
|
Protein:
1
g
|
Fat:
5
g
|
Saturated Fat:
3
g
|
Cholesterol:
18
mg
|
Sodium:
88
mg
|
Potassium:
20
mg
|
Fiber:
1
g
|
Sugar:
9
g
|
Vitamin A:
157
IU
|
Vitamin C:
2
mg
|
Calcium:
13
mg
|
Iron:
1
mg