Time for a Pumpkin Spice Frappuccino Recipe. With fall weather here my diet has been almost strictly apple and pumpkin , ha ha! I have been wanting to try out a Pumpkin Spice Frappuccino at Dunkin Donuts but honestly did not want to spend the extra cash on a drink I was not sure if I would like. Trust me the sounds of pumpkin, coffee and cream sounded so tempting as I passed Dunkin Donuts the other day. But I did not give into that temptation and decided to come home and try to whip up my own. I figured it couldn't be that difficult to throw this yummy sounding drink together.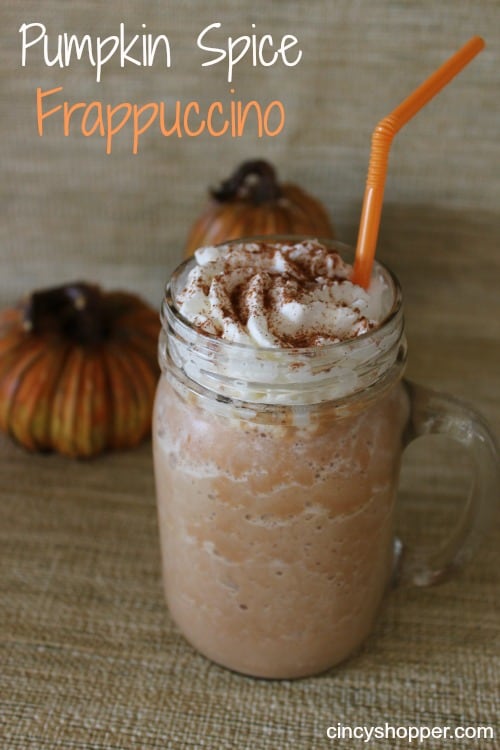 Pumpkin Spice Frappuccino Recipe
I knew I would need some strong coffee so I brewed that up and placed it in the freezer to take the chill off while I scavenged through the cluttered refrigerator for some left over pumpkin puree. I then dropped a few additional items in the blender and blended it up. Throwing this Pumpkin Spice Frappuccino together was not difficult at all. Saving on my favorite coffeehouse drinks like this Frap and my favorite Starbucks Caramel Apple Spice Cider can actually be quite rewarding. If you are looking to shave a bit off your budget and enjoy yummy drinks, give these a try.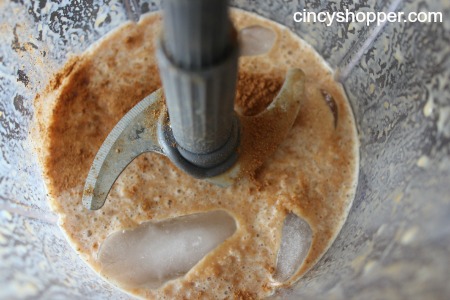 Ingredients
1 Full Cup Strong Brewed Coffee (I brewed 2 X-Small K-Cups into 1 cup)
1/4 Cup Condensed Milk
2 Tbsp Pumpkin Puree
1 Tsp Vanilla
1/4 Cup Milk
2 Tsp Pumpkin Pie Spice
Dash of Cinnamon
Dash of Sugar
Handful of Ice Cubes
Directions
Freeze your Coffee for about 2 hours.
Place all in Blender and Blend until Smooth Top with Whipped Cream
This will make you 2 Full Drinks- Yes I actually shared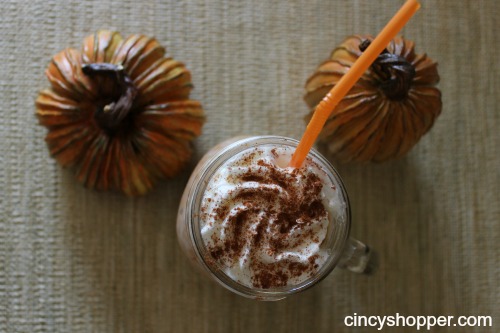 After consuming every last drop of this Frap, I figured I best get the cluttered fridge out. So my drive to save actually motivated me to get some organizing done too!