Pumpkin Ice Cream is an easy-to-make, no-churn fall dessert. No machine needed for this creamy homemade cold treat. Better than store-bought!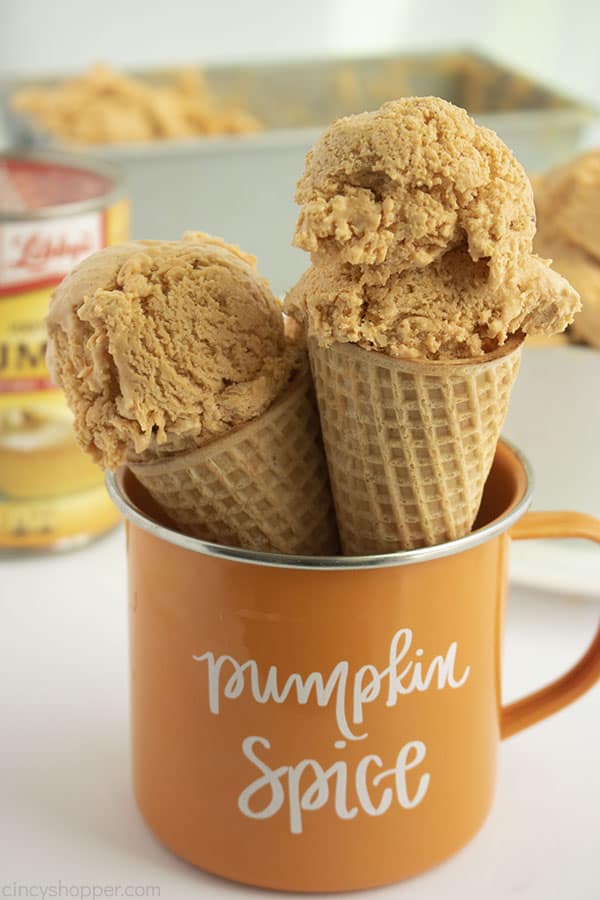 Pumpkin Ice Cream
There's never really a point in the year where you can't enjoy some nice, cold ice cream. Obviously, during the spring and summer, you'll find folks partaking in any number of flavors this chilled confection comes in. But ice cream still has a place during the cooler seasons of autumn and even winter! It certainly helps that ice cream is a super convenient dessert- just scoop some out into a bowl and enjoy, right?!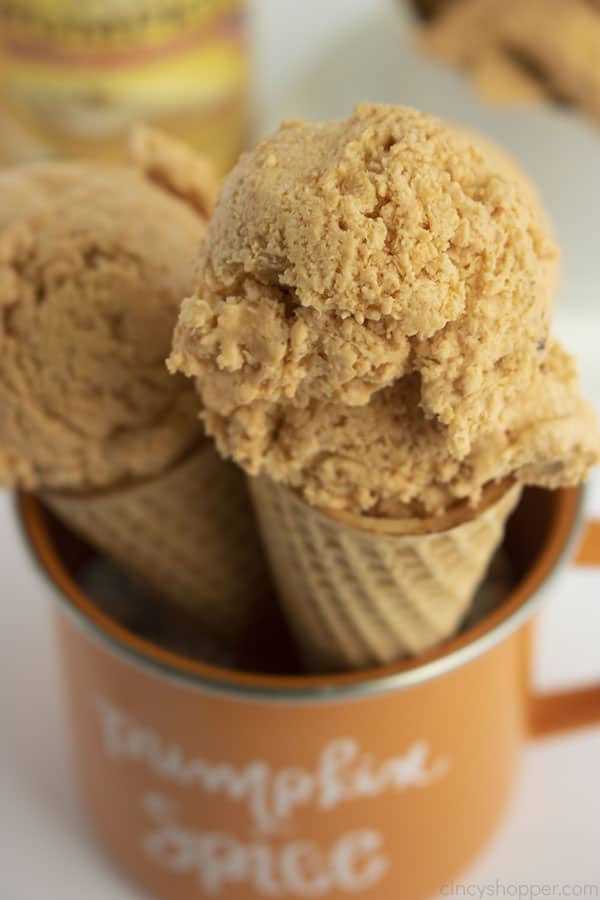 Autumn ice cream also gives us an opportunity to enjoy one of the best seasonal flavors of ice cream ever invented: Pumpkin. You'll find all sorts of creameries and brands selling their own pumpkin, pumpkin spice, and pumpkin pie flavors. But why buy a pint from Ben & Jerry's, Cold Stone, or Baskin Robbins when you can make some homemade pumpkin ice cream? Really, it's one of the easiest desserts for the season!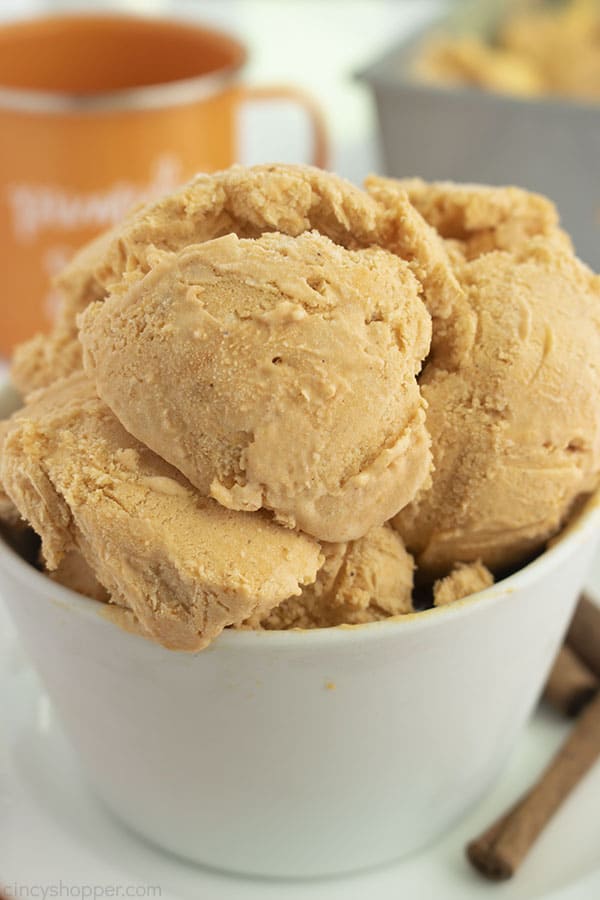 This ice cream recipe isn't the only fall dessert recipe you
just
have to try from our site: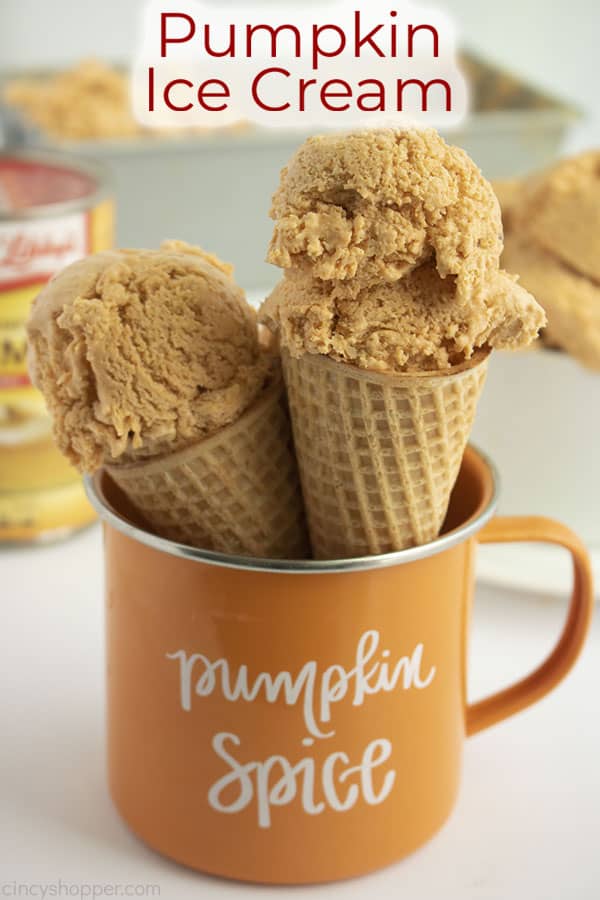 You're certain to enjoy all of these fall desserts! This easy, no-churn ice cream recipe, especially, will be one you'll come back to time-and-time-again. It's delicious, creamy, and tastes like all the best parts of pumpkin pie. Mix up a batch and enjoy some today!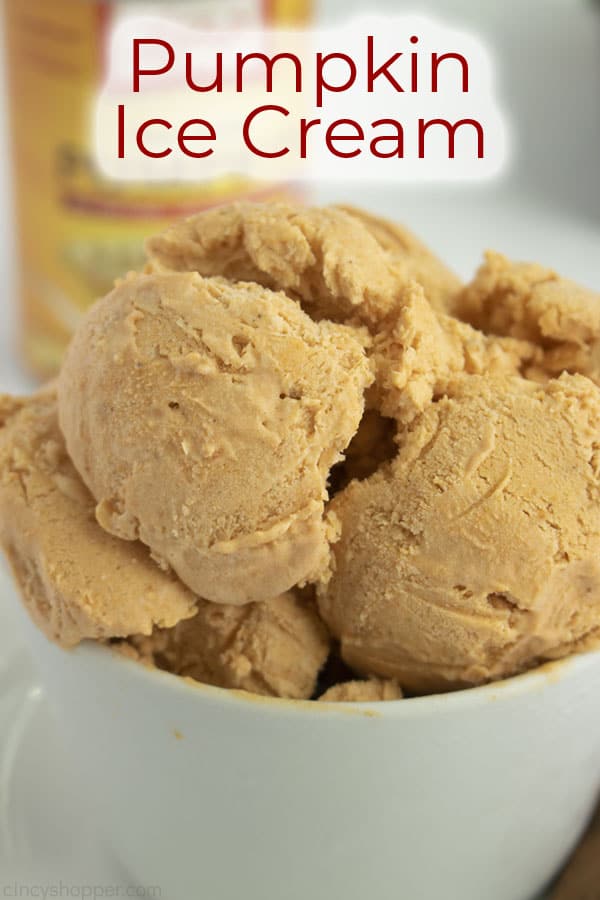 Ingredients for our Ice Cream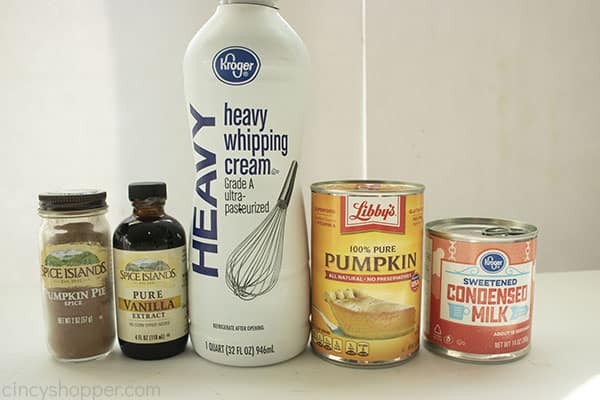 How to make Pumpkin Pie Ice Cream
Get this recipe started by getting your whipping cream poured into your mixing bowl of choice. Whether you're using a stand mixer or a hand mixer, you want to beat your cream to stiff peaks.
Once that's beat to stiff peaks, you need to add your sweetened condensed milk. Carefully add it to your cream before gently folding everything together until well-combined.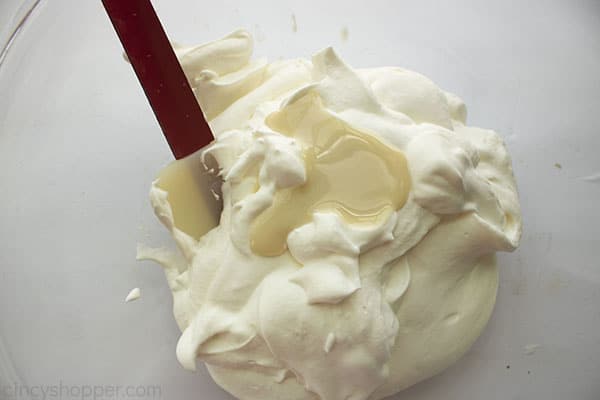 Once you're condensed milk gets folded in, you'll need to add your pumpkin, pie spice, and vanilla. Again, carefully fold these ingredients into your mixture- the fluffier you can keep things, the better.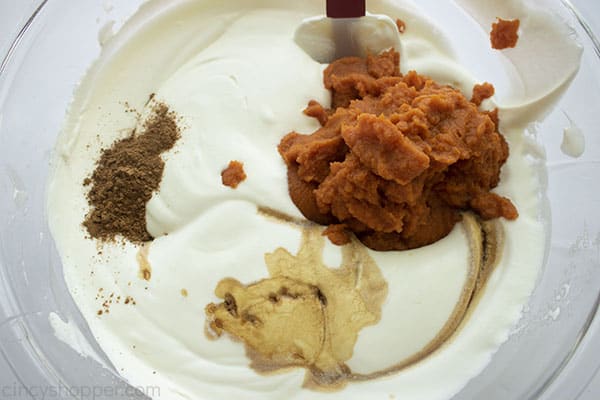 Now that everything's all mixed, we can get things transferred to a freezer-safe container. We had enough of our ice cream mixture to fill a loaf pan. Whatever container you use, make sure to give it a few good taps against a solid surface after you put your ice cream in. You want to knock any major air bubbles that may have formed when you poured the mixture in.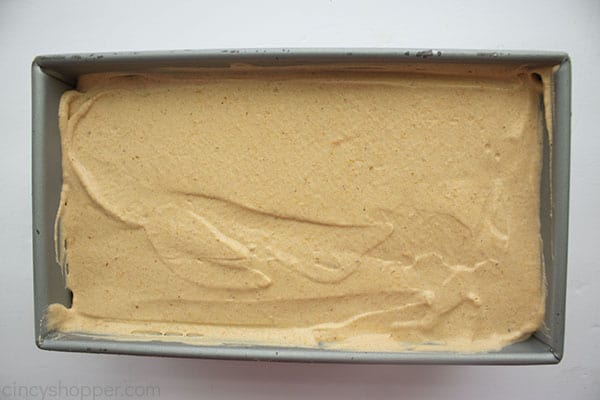 Waiting is going to be the hardest part of this recipe- all this work and you have to let it sit in the freezer for a few hours! Just give it some time- around 4 hours- and your patience will pay off. Once it's set, your ice cream is ready to serve. Drop a couple of scoops into a bowl or waffle cone and enjoy!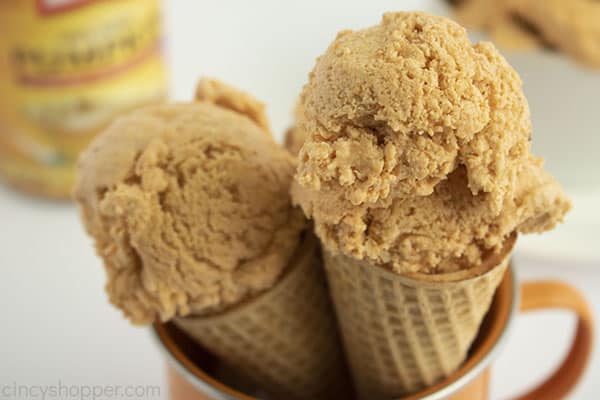 Possible Toppings
A nice caramel drizzle goes well with this particular flavor of ice cream!

Consider topping your ice cream with a dusting of crushed graham crackers or Oreos.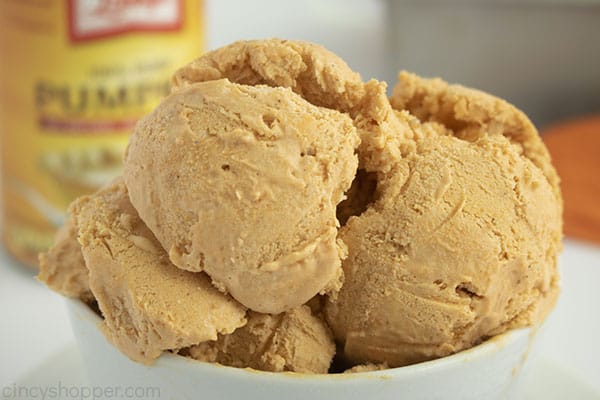 Unique Serving Ideas
The first serving idea that came to mind was the classic milkshake!

Just

take a couple of scoops of your pumpkin ice cream and blend with some milk to your desired thickness.

Hankering for something like a pumpkin spice latte? Channel your inner barista and make some

affogato

. Take a scoop of your ice cream and pour a shot of espresso over top- it's the perfect mix of bitter and sweet!

For something

really

unique, try making an ice cream cake using this pumpkin ice cream! The pumpkin would

probably

work

really

well with some chocolate ingredients. Experiment and let us know how it turned out for you in the comments!
Pumpkin Pie Ice Cream Recipe
Pumpkin Ice Cream is an easy-to-make, no-churn fall dessert. No machine needed for this creamy homemade cold treat. Better than store-bought!
Ingredients
16

oz

Heavy Whipping cream

14

oz

Sweeteend Condensed Milk

1 1/2

cup

Pumpkin Puree

2

tsp

Pumpkin Pie Spice

1

tsp

Vanilla
Instructions
Whip the heavy whipping cream until stiff peaks form.

Gradually fold in condensed milk.

Fold in the pumpkin, vanilla and spice.

Freeze for at least 4 hours.
This post was originally published on July 20th, 2014. It has been updated with new notes and images on August 20th, 2020.