Lemonade Pie only needs 4 ingredients and is packed with tasty lemon flavors. This is an old school recipe that's as easy as it is delicious!
This simple pie can be made in either your fridge or your freezer- a great, no bake, summertime dessert! For more delicious lemon desserts, check out our Easy Lemon Pie and our No Bake Oreo Lemon Cheesecake.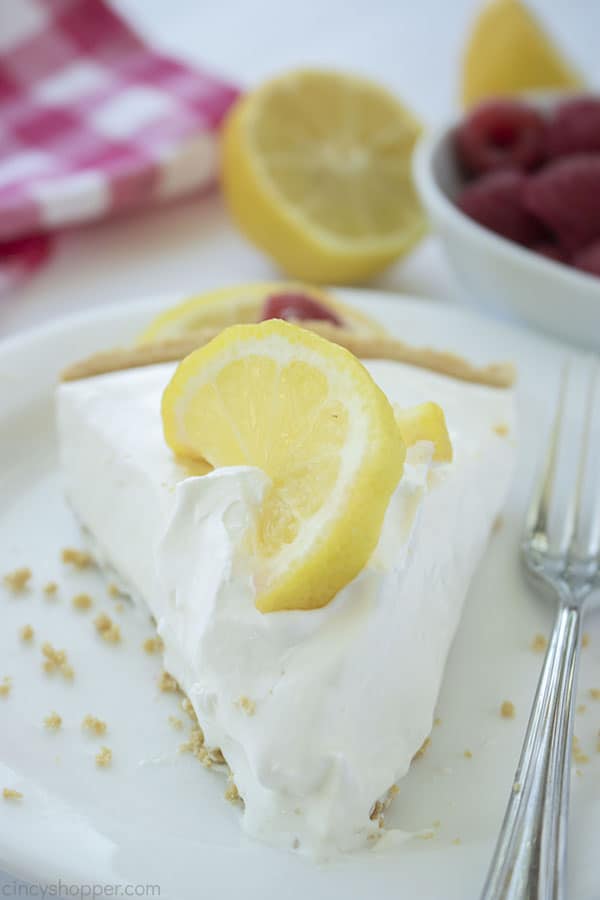 Lemonade Pie
Some of my favorite recipes of the summer are cool no-bake desserts. There's no better way to close off a hot summer's day than with a nice cold dessert pulled fresh from the fridge or freezer- bonus points if it's simple and easy! Today's recipe is definitely one of those recipes but it's not a new recipe at all-it's pretty old school, all things considered. How old this recipe is doesn't matter: all I know is that I'm loving this recipe for Lemonade Pie!
Recipes like this Lemonade Pie have been showing up as far back as the 50s and 60s when folks started getting fridges and freezers in their homes. You're not here for the history though- you're here for the food! Trust us on this one: this is a delicious pie. The filling is a simple mix of lemonade concentrate, Cool Whip, and sweetened condensed milk. The result is a pie filling that's sweet, creamy, and plenty lemon-y!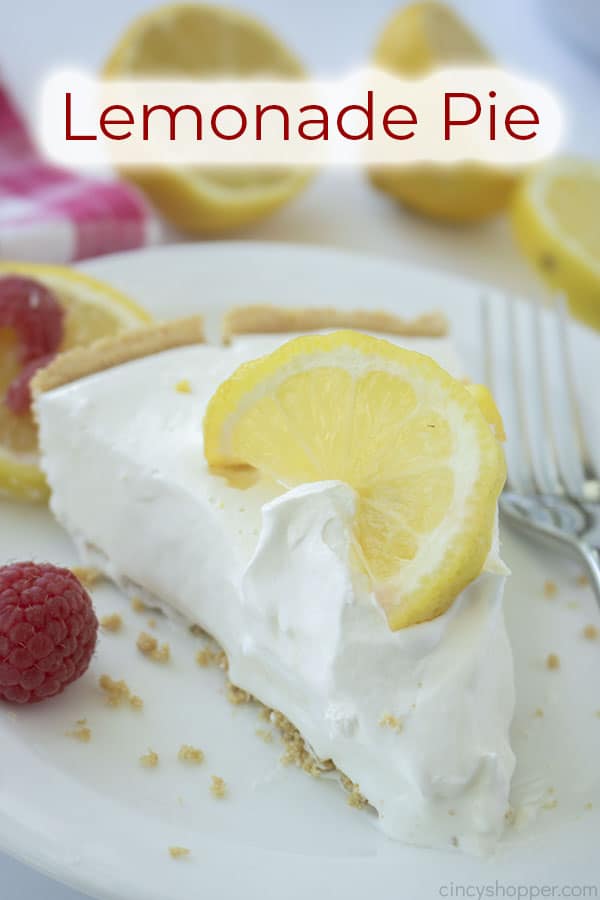 This Lemonade Ice Box Pie is perfect to make for parties or get-togethers. It's a no bake- no bake means no stress- and it's super easy to scale up the ingredients and make multiple pies at once! Serve this up at your next potluck or picnic and we guarantee people are gonna love it. Hope you enjoy it!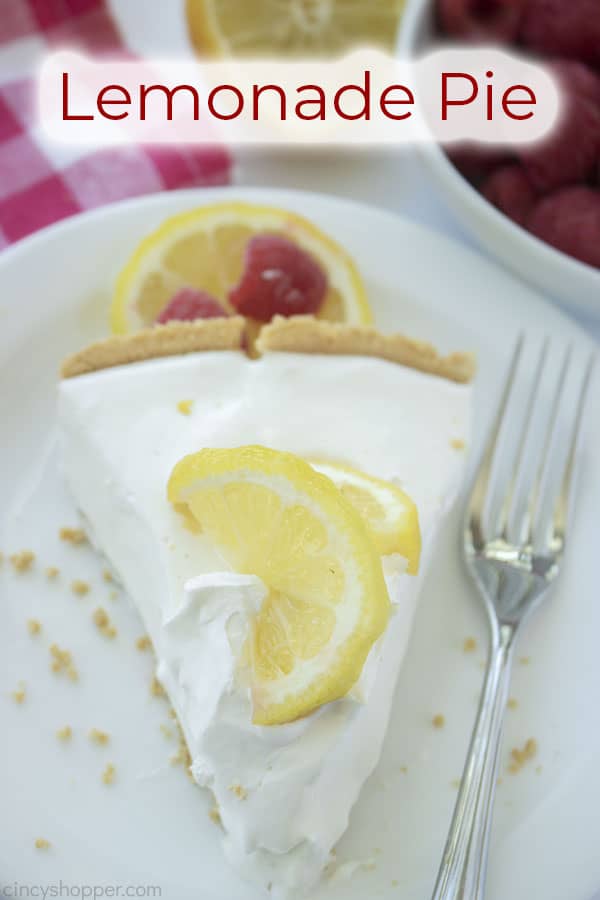 Enjoyed this recipe? Try these other no bake dessert recipes!
Using orange instead of lemon, we've got our

No Bake Orange Creamsicle Cheesecake

! Built on a Nilla wafer crust, this is a delicious dessert made with layers of creamy and orange flavors. Serve this up at your next picnic or as a dessert at your next barbecue.

You only need 3 ingredients for our

Strawberry Icebox Cake

!

This dessert is so easy to make, with layers of graham cracker, whipped topping, and fresh strawberries

. One of the simplest summer desserts- perfect for your next potluck or get-together.

Sticking with strawberries, we've also got our

Strawberry Cheesecake Lush

!

This is another delicious layered dessert made with layers of cheesecake and strawberry cheesecake pudding

. Such a tasty and creamy treat- great for any summer gatherings!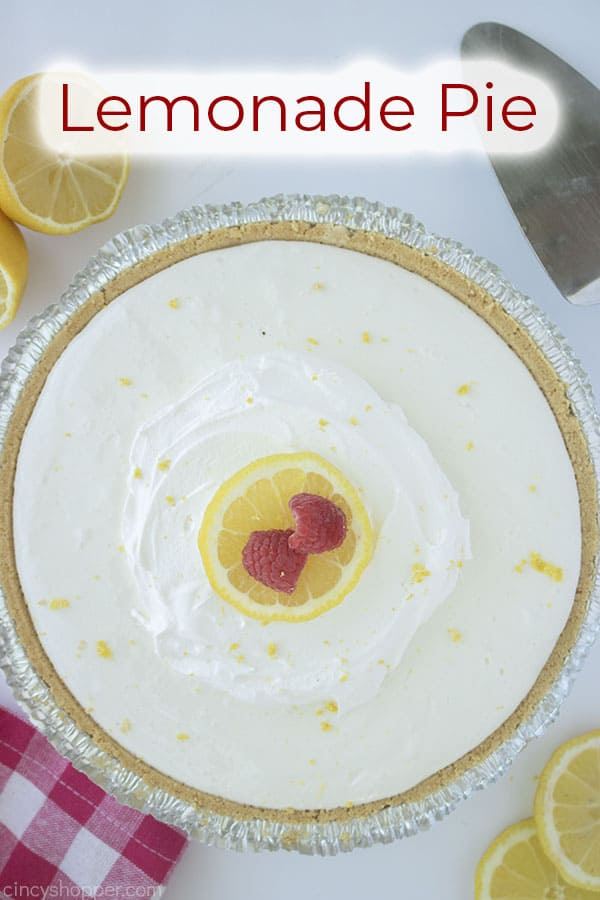 What you need for 4 Ingredient Frozen Lemonade Pie
Frozen Lemonade Concentrate

– Most cans of the concentrate are about 12oz so you'll end up using about half for a pie

.

Consider using some frozen limeade concentrate or pink lemonade concentrate for this recipe if you'd like

!

Sweetened Condensed Milk

Frozen Whipped Topping

– Like Cool Whip.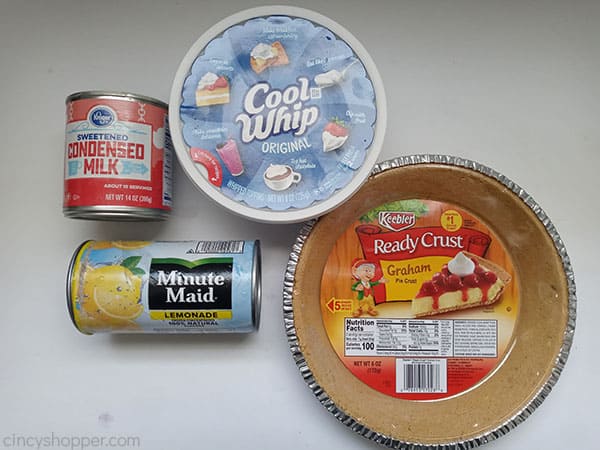 How to make Lemonade Icebox Pie
This classic recipe is so easy to make. Here's all you have to do to make it:
Mix all the pie filling ingredients together

into a smooth filling.

Transfer the mixed pie filling to the crust

.

Let sit in the fridge or freezer until firm

.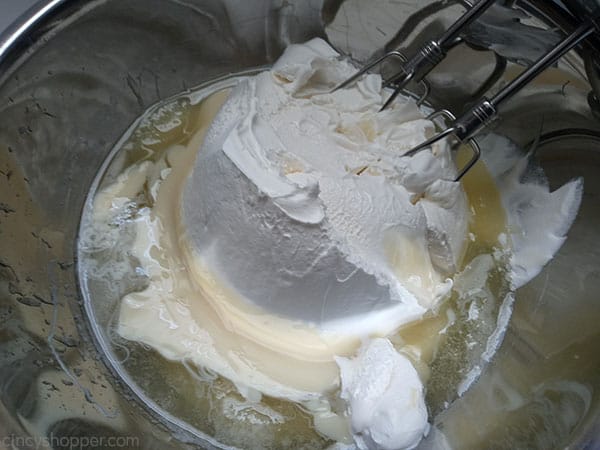 The first step to this recipe is mixing up your pie filling. We recommend doing this with a rubber spatula instead of something like an electric mixer. Using an electric mixer seems to overwork the pie and gets the filling too runny- even after refrigerating. Once that's mixed up, pour it into your waiting pie crust. Note I did not use an electric mixer, the image above shows them by mistake.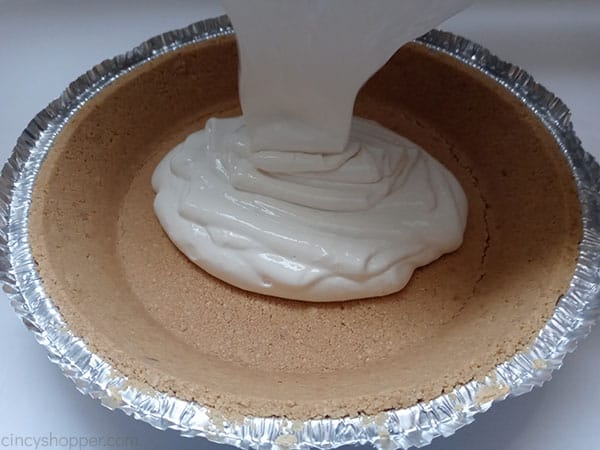 After you've got that into the pie crust, all you need to do is transfer this pie to the fridge or freezer. Since one can of the lemonade concentrate is enough for two pies, we encourage you to make two and try it both ways!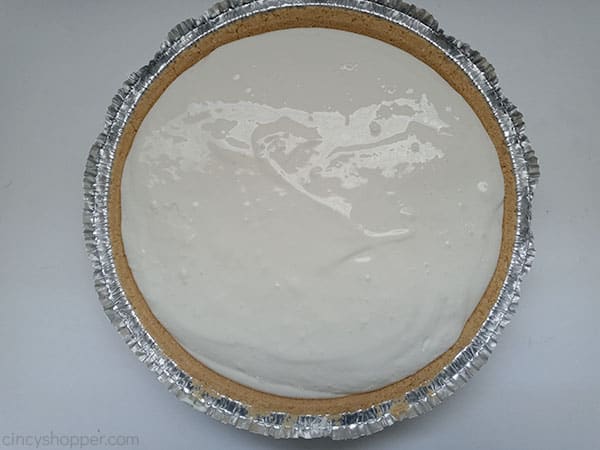 In the fridge, it should only take a few hours for the pie to set up- if your fridge is cold enough, it could be set in as soon as two hours! Of course, you could also just wait overnight. In the freezer, it should set even quicker but- again- you could just let it sit overnight.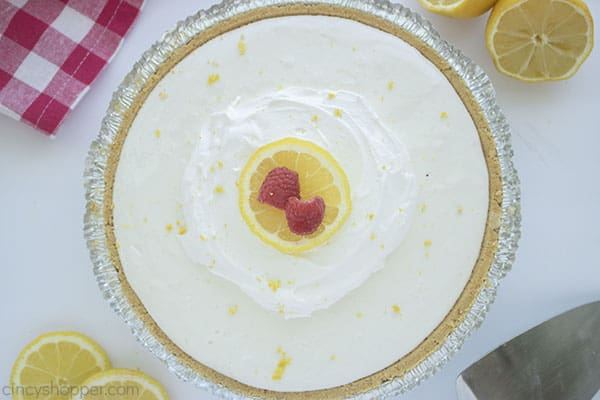 When it comes time to serve, we recommend dressing this pie up a bit with some nice garnishes. We like to hit ours with a bit of lemon zest for the nice smell it gives plus a lemon wheel and a couple of raspberries for color. Now cut off a slice of this stuff and enjoy!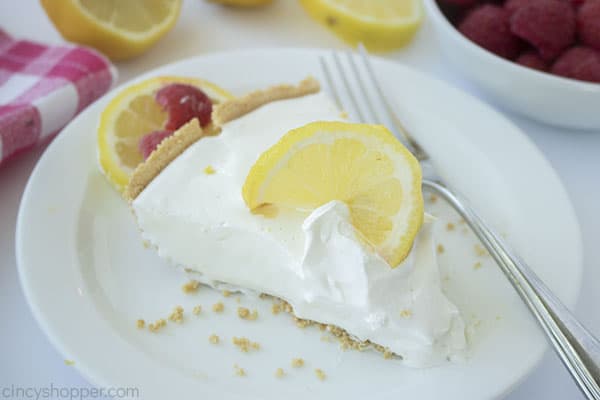 How long is this pie good for?
While this pie should be safe to eat for the next 3-4 days in the fridge, it'll have its best texture within those first 1-2 days
.
Thankfully
this stuff is so easy to make that you don't
really
need to make it ahead if you need to.
For longer-term storage, consider the freezer: wrapped
tightly
in plastic wrap or sealed in a ziploc bag, this pie will last about 3-4 months
.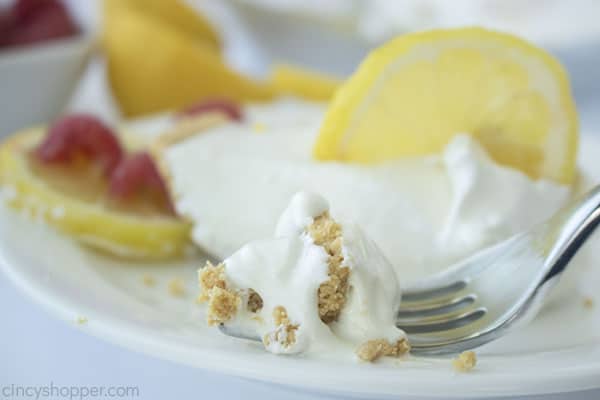 No Bake Lemonade Pie
Lemonade Pie only needs 4 ingredients and is packed with tasty lemon flavors. This is an old school recipe that's as easy as it is delicious!
Ingredients
6

oz

Frozen Lemonade Concentrate

14

oz

Sweetened Condensed Milk

8

oz

Cool Whip

1

Graham Cracker Crust
Instructions
In a large bowl, mix the lemonade, condensed milk, and topping until blended.

Pour into pie crust.

Refrigerate until set. You can also put it in the freezer to speed up the process.
Notes
Note: this pie will be VERY loose. The classic recipe never really FREEZES or sets completely. This is exactly how the pie is meant to be enjoyed. It's messy but absolutely delicious.
DO NOT OVERMIX the filling, gently fold the ingredients together.
Nutrition
Calories:
350
kcal
|
Carbohydrates:
58
g
|
Protein:
6
g
|
Fat:
11
g
|
Saturated Fat:
5
g
|
Cholesterol:
21
mg
|
Sodium:
185
mg
|
Potassium:
254
mg
|
Fiber:
1
g
|
Sugar:
45
g
|
Vitamin A:
182
IU
|
Vitamin C:
4
mg
|
Calcium:
179
mg
|
Iron:
1
mg