Homemade pesto is full of flavor and made with five simple ingredients. Make this recipe today for a delicious sauce in just two easy steps!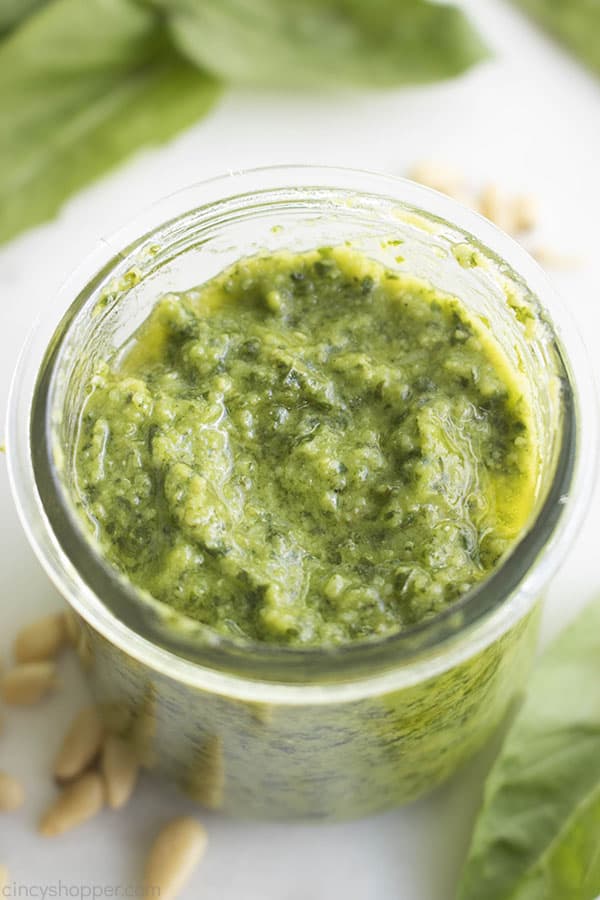 Pesto is a staple in Italian cooking that has since become popular around the world.
The word "pesto" comes from the word "pestare," which means "to crush." It was given this name because it was traditionally made by crushing the ingredients with a mortar and pestle.
While it's most commonly used in pasta dishes, pesto can brighten up just about any dish.
Plus, it's easy to adjust the recipe however you'd like using what you have on hand. You can even make it vegan or allergen-free if needed.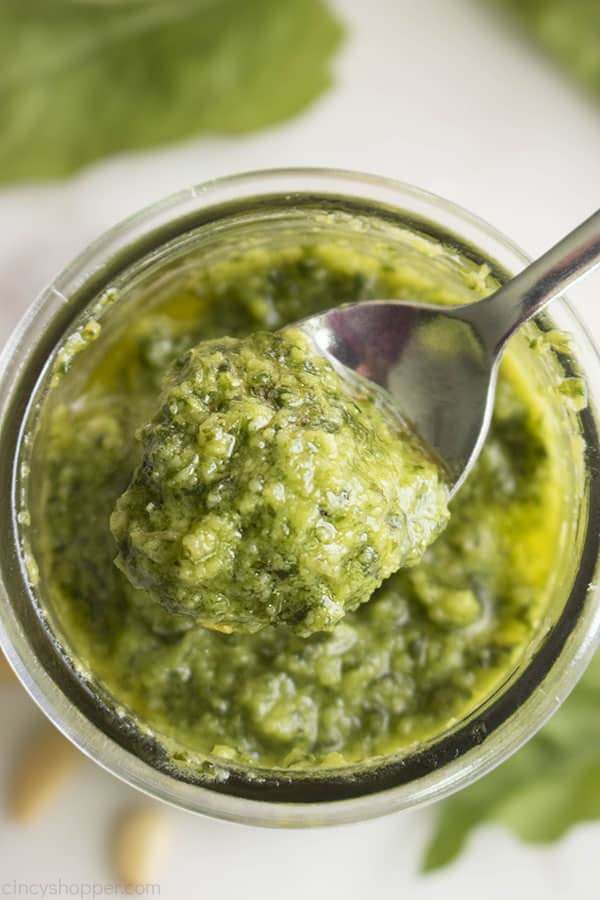 How to use pesto sauce
This green, herbaceous sauce can be used in so many different ways. Here are some ideas to get you started:
Toss with cooked pasta and pine nuts
Mix into dips for crusty bread, vegetables, or chips
Serve it on Parmesan crostini
Brush onto grilled meat and fish
Use as a pizza sauce
Spread on sandwiches or eggs
Blend with more oil for a salad dressing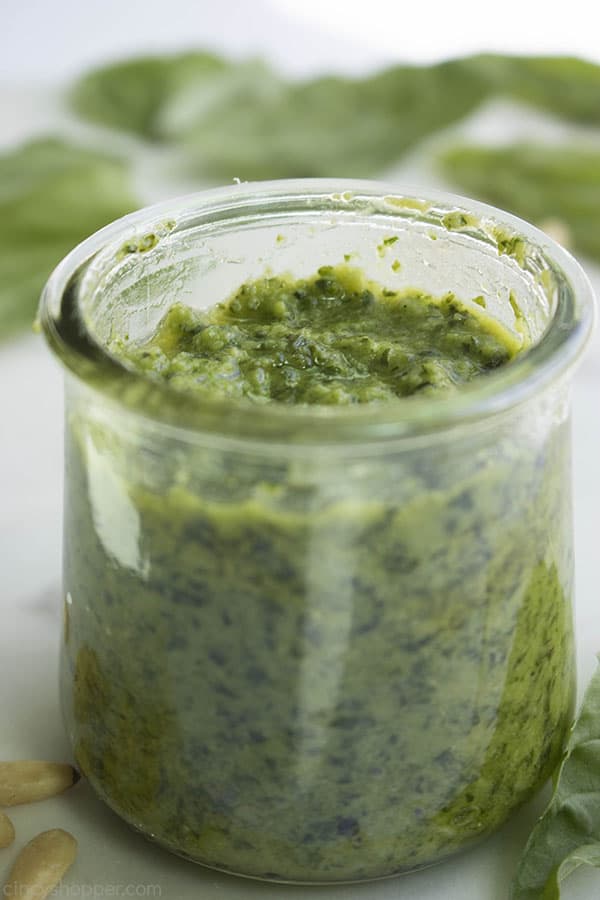 This pesto sauce recipe is so easy to make! Just combine a few simple ingredients in a food processor and blend until smooth.
How to make homemade pesto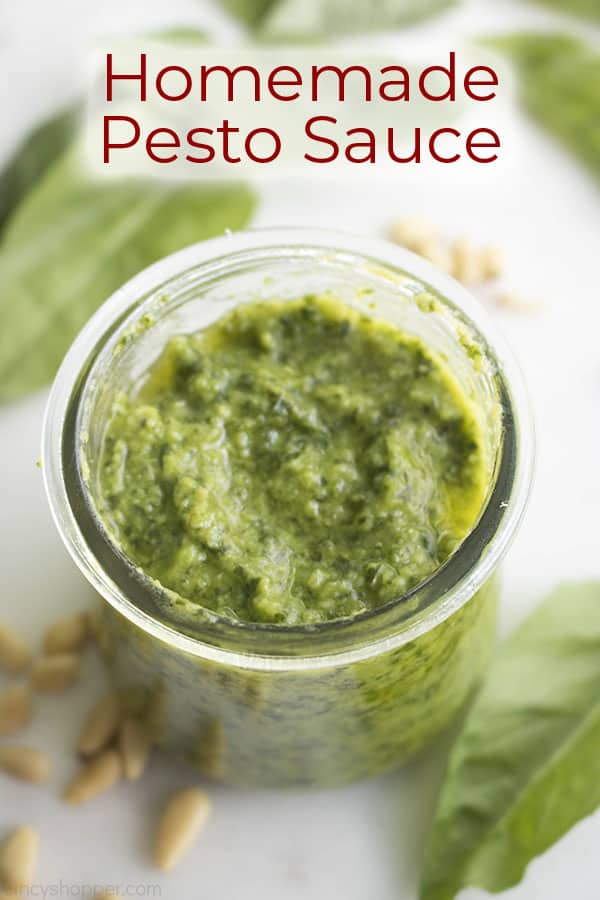 INGREDIENTS
Fresh basil leaves
Minced garlic
Pine nuts
Parmesan cheese
Kosher salt
Black pepper
Olive oil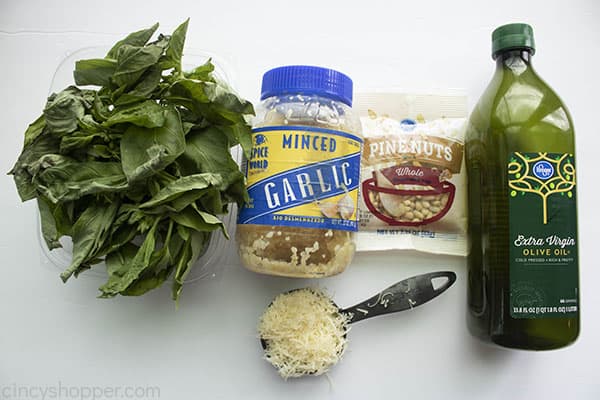 STEP BY STEP INSTRUCTIONS
Start by adding all of the ingredients to a food processor or high-speed blender.
If you don't have one of these kitchen tools, find out how to make it by hand in the recipe notes section below.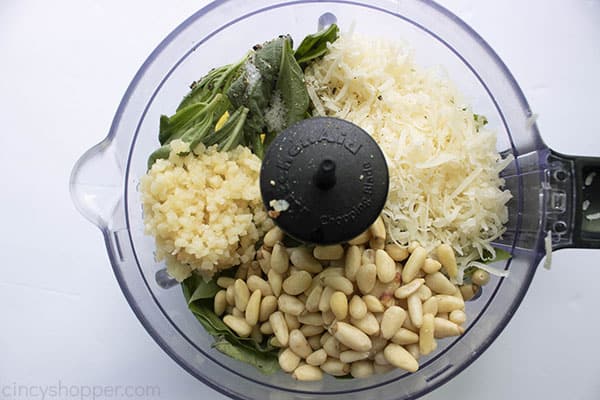 Then, blend all of the ingredients together until you get a smooth puree.
It may take up to 10 minutes, depending on the speed and quality of your food processor.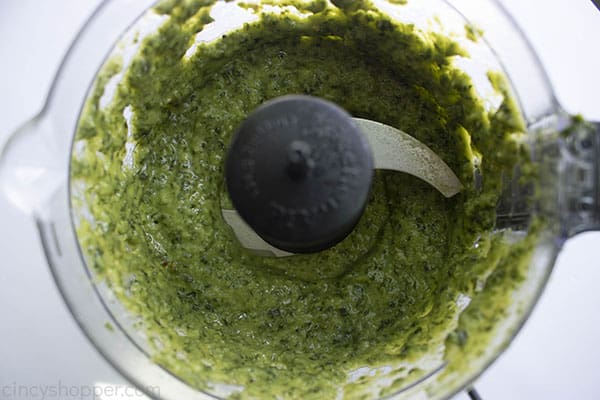 PESTO SAUCE RECIPE NOTES
Prevent browning: Blanch the basil leaves in boiling water for 30 seconds, then transfer to an ice bath. This deactivates the enzyme that causes browning when cut basil is exposed to oxygen.
Grated cheese: Always buy fresh and shred your own – bagged shreds have a preservative that gives them an unpleasant waxy texture.
Making fresh pesto by hand
You can easily make this recipe without a food processor, it will just take a bit longer.
Using a sharp knife, finely chop the garlic with ⅓ of the basil leaves.
Add in the pine nuts with another ⅓ of the basil leaves and chop again.
Then add the grated Parmesan with the last of the basil and chop until everything is incorporated.
Transfer the mixture to a plastic bag and pour in the olive oil and seasonings. Press the air out and seal.
Roll a jar or rolling pin over the bag to further crush the ingredients.
Empty into a bowl or jar and stir well to combine.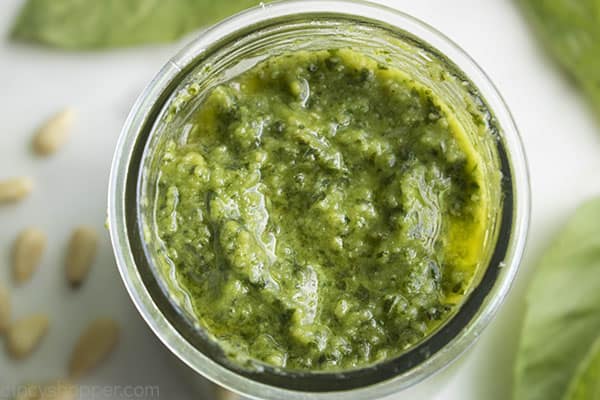 Q&A
How long does homemade pesto last in the refrigerator?
Pesto will last for up to a week in the refrigerator when stored in an airtight container.
If you plan on storing it for more than a day or two, add a splash of oil on top to help preserve it.
Freezing basil pesto
The easiest way to freeze pesto is to spoon it into ice cube trays. Top each ice cube section with a drop of olive oil, then cover with plastic wrap.
You can store the trays like this in the freezer, or pop each cube out once frozen and store in a freezer-safe storage bag.
Pesto will keep in the freezer for up to 3 months. When you're ready to use, thaw as many cubes as you need in the refrigerator.
Is this a vegan pesto recipe? 
No, it's not vegan because it contains cheese. But there are two simple ways to make this recipe vegan:
Replace the cheese: Swap out the Parmesan with dairy-free cheese or nutritional yeast. Or omit the cheese altogether and replace with more pine nuts.
Make an authentic pistou: This is a French sauce similar to pesto that is naturally vegan. Simply leave out the pine nuts and cheese altogether.
Can I substitute any of the ingredients?
Absolutely! Here are some ideas to make this pesto recipe more unique:
Basil – try adding or substituting kale, spinach, fresh parsley, or fresh mint leaves
Pine nuts – replace with walnuts, almonds, cashews, or Brazil nuts
Parmesan – Gruyere, asiago, and aged white cheddar create different flavors
Olive oil – use another mild oil like avocado, walnut, or grapeseed oil
Homemade Pesto Sauce
Homemade pesto is full of flavor and made with five simple ingredients. Make this recipe today for a delicious sauce in just two easy steps!
Ingredients
1

cup

fresh Basil Leaves

4

tsp

minced Garlic

3

tbsp

Pine Nuts

1/3

cup

Parmesan Cheese

freshly grated

1/8

tsp

Kosher Salt

1/8

tsp

Black Pepper

1/3

cup

Olive Oil
Instructions
Add all ingredients to food processor and run until mixture is emulsified (about 10 minutes).

Store in an airtight container in the refrigerator for up to 1 week.
Nutrition
Calories:
251
kcal
|
Carbohydrates:
3
g
|
Protein:
5
g
|
Fat:
25
g
|
Saturated Fat:
4
g
|
Cholesterol:
6
mg
|
Sodium:
208
mg
|
Potassium:
83
mg
|
Fiber:
1
g
|
Sugar:
1
g
|
Vitamin A:
382
IU
|
Vitamin C:
3
mg
|
Calcium:
118
mg
|
Iron:
1
mg