Grilled BBQ Chicken Drumsticks are a summertime favorite, perfect for grill-outs. Make these with a delicious rub & your favorite BBQ sauce!
Whether it's your first time at the grill or you're a seasoned grillmaster, these juicy BBQ Chicken Legs are gonna be delicious. Serve up with some Instant Pot Corn on the Cob or some Loaded Potato Salad.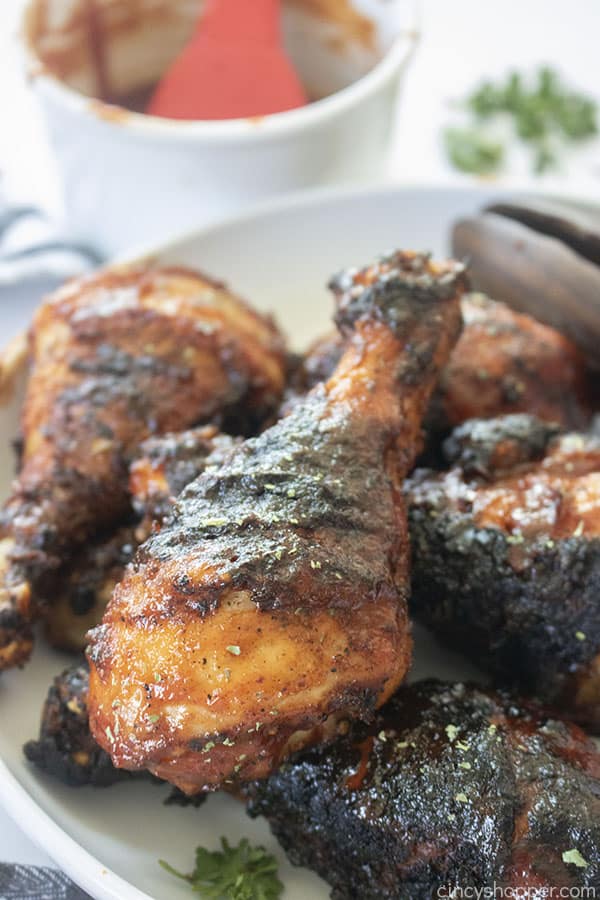 Grilled BBQ Chicken Drumsticks
Have you noticed the days are getting a bit warmer? The sun's showing up a lot more? Is the grass getting greener? You know what that all means: Summer is almost upon us! Summer's definitely one of the best seasons for food, what with everyone getting their grills fired back up. Grilled food is one of the definite highlights of the season.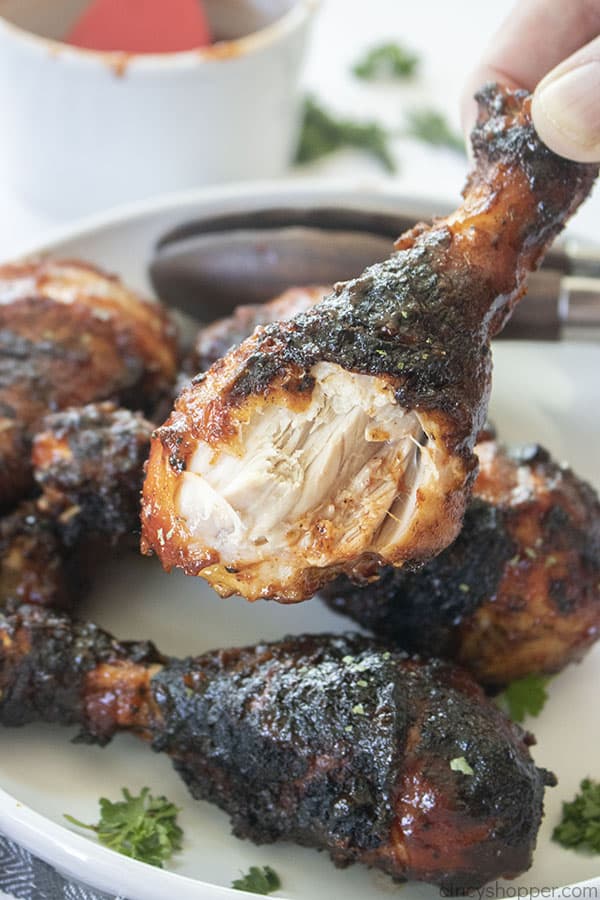 Of course, few things are as good as delicious Grilled BBQ Chicken Drumsticks! For starters, drumsticks make for perfect hand food- no utensils needed, just grab it and dig in. Then there's the flavor: that combo of spice rub and BBQ sauce makes for some tasty pieces of chicken!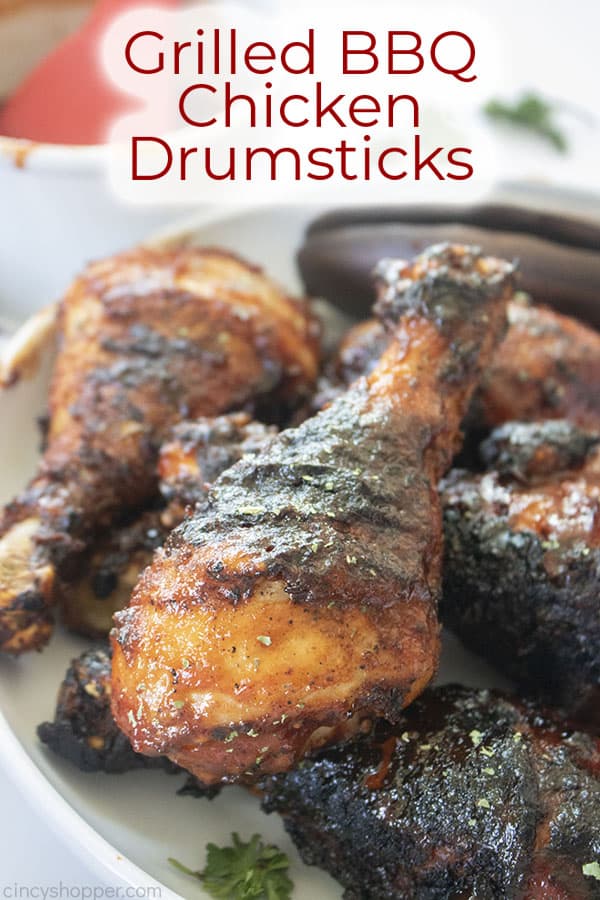 Grilling might seem intimidating to a newcomer but, trust us, it's easier than it sounds! We've made sure to include plenty of tips and tricks that first-timers and grillmasters alike can put to use. Once you've followed our recipe a few times, you can start mixing things up: make your own seasoning blend, mix up some homemade BBQ, et cetera.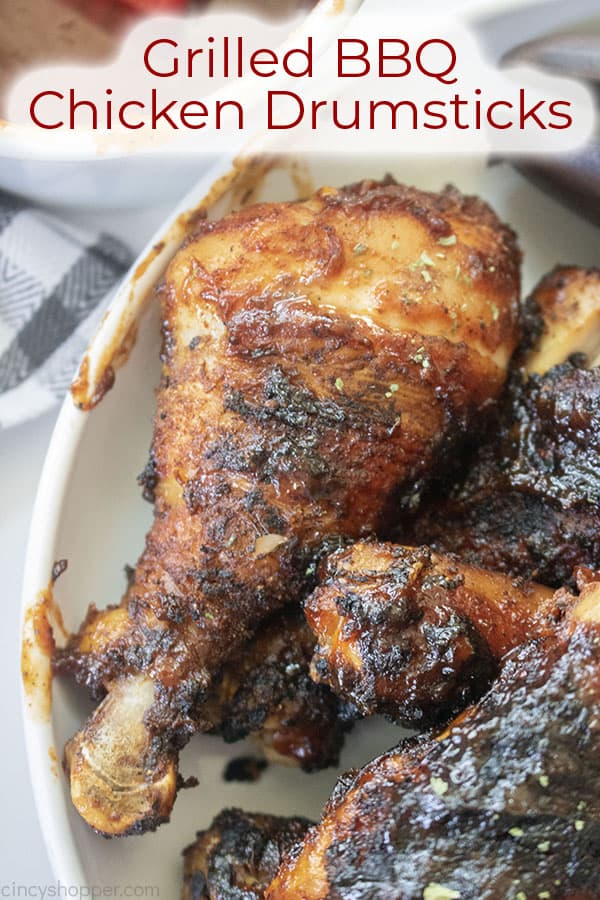 As long as you follow along with our instructions, you're guaranteed to get delicious BBQ Chicken Drumsticks every time! These juicy pieces of chicken are great for grill-outs, tailgates, or dinner. Whenever you enjoy these, we're certain you're gonna love them!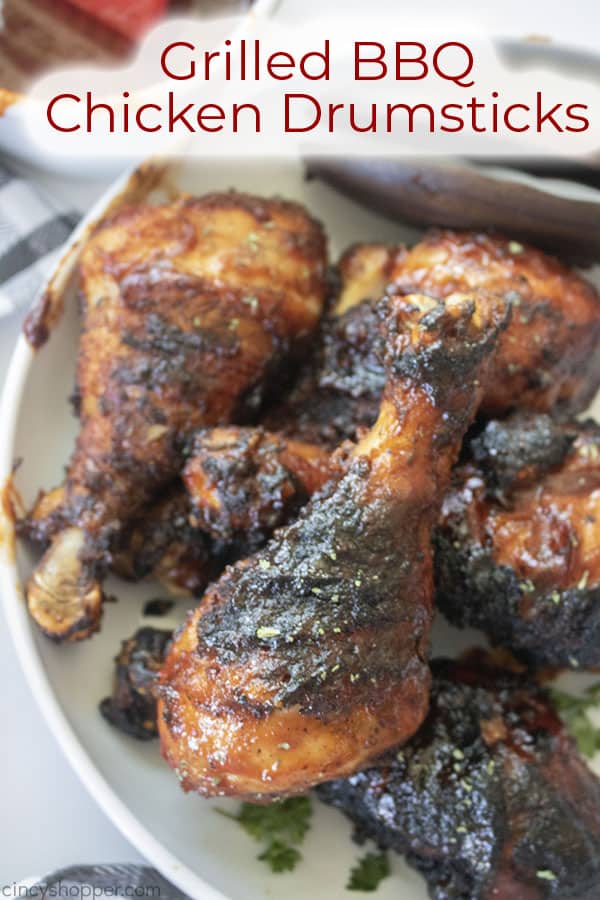 Enjoyed our chicken recipe? Give these grilled recipes a try!
Keeping things on the sweeter side, make up some of our

Sweet Chili Grilled Chicken

next!

This stuff is delicious: a little sweet, a little spice, and all with a bit of Asian flavor thrown in to keep things exotic

. So simple to make and an easy way to add some flavor to your next grill-out!

For something a bit more on the zestier side, we've got

Cilantro Lime Grilled Chicken

. This recipe is an easy way to bring some Mexican or Hispanic flavors to the grill. Let your chicken breasts marinate for a little bit and you'll take your chicken from bland to grand!

If you're looking for a sweet side or dessert, look no further than

Brown Sugar Grilled Pineapple

.

Cook up some fresh pineapple slices with a delicious sauce made from brown sugar, butter, cinnamon, and vanilla

. A sweet treat that's easy to whip up on the grill in no time at all!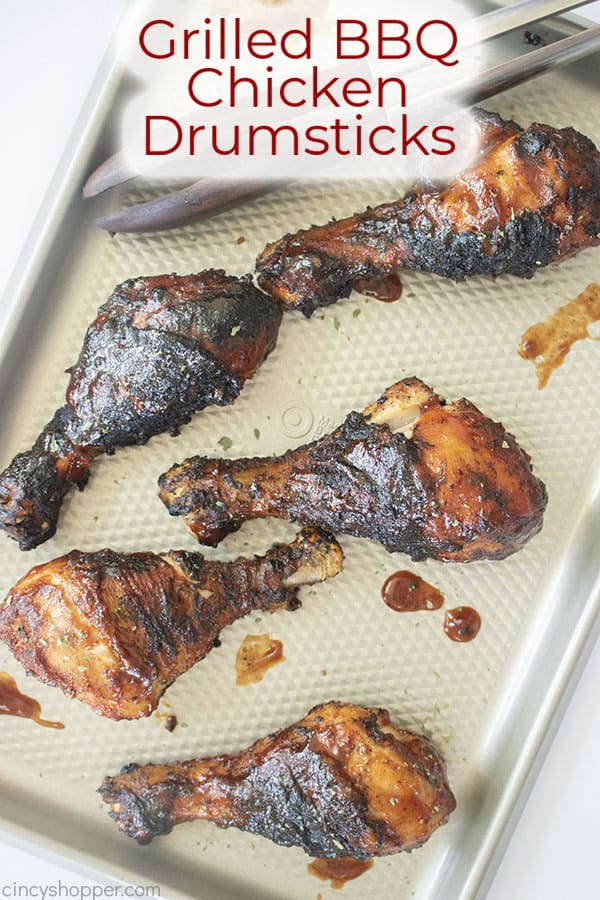 BBQ Chicken Ingredients
Chicken Drumsticks

– Of course, you could use a bunch of different chicken cuts or sections for this recipe

. Some favorites include chicken breasts, thighs, and wings.

Saltwater Brine

– This is

just

a blend of some kosher salt and some warm water.

Seasonings

– Feel free to come up with your own unique seasoning blends. If you're looking for a good place to start, here's what we used:

Paprika

Salt

Chili Powder

Garlic Powder

Onion Powder

Brown Sugar

Pepper

BBQ Sauce

– Use your favorite sauce here!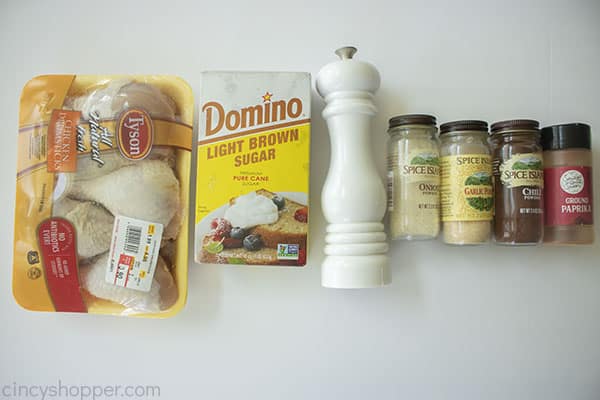 How to make BBQ Chicken on the grill
Making these BBQ Chicken Drumsticks is a lot easier than it looks. Here's what you need to do:
Brine your drumsticks

in a saltwater brine

for 30 minutes

. Pat dry before moving on.

Rub your chicken legs with a seasoning mix

before

searing both sides

on a hot grill.

Turn the grill down to low and

grill until cooked through

,

basting with BBQ sauce

near the end.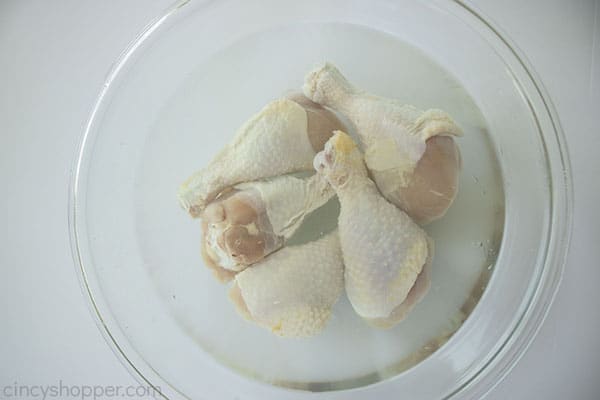 The first order of business is to brine our chicken. Why brine chicken? It helps keep it juicy, that's why! Mix up a quick saltwater brine and set your drumsticks in it for 30 minutes. While those are soaking, whisk together your seasonings real quick.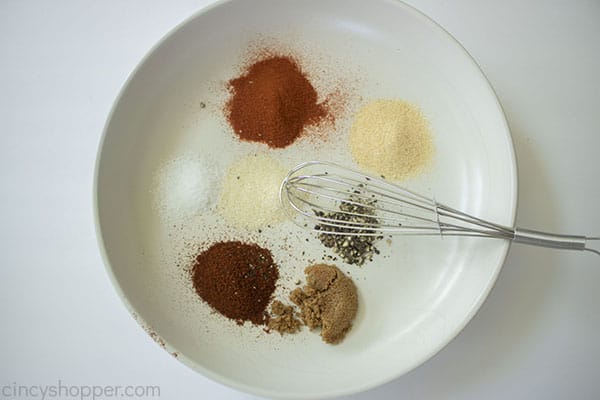 After giving those chicken legs time to brine, pull them from the saltwater and pat them dry. Remember, we're going to be searing these- any water on the chicken is going to prevent a good, consistent sear.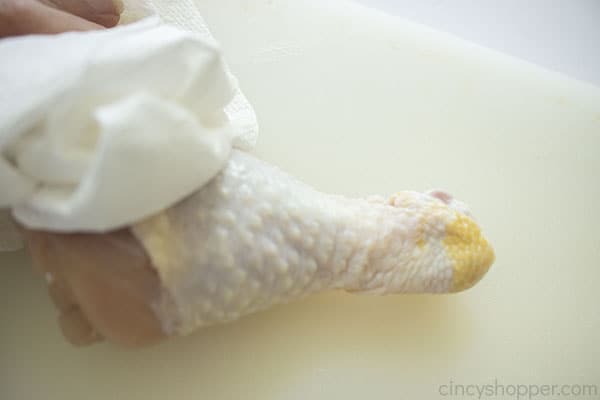 Once dry, start rubbing that seasoning mix in! Be generous with this stuff and use all of it. After that seasonings rubbed on, we can get these chicken legs out to the grill.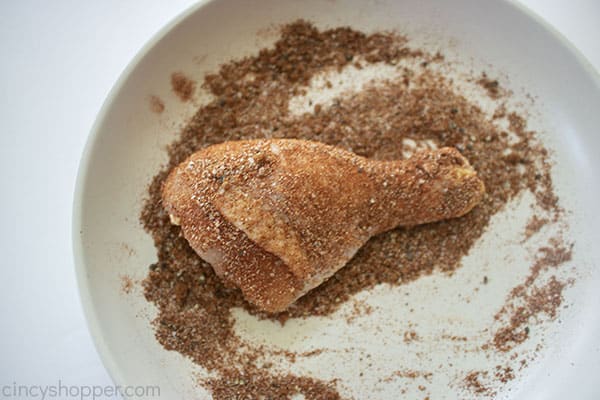 How to grill chicken
If you haven't let your grill preheat already, do that now- close the lid so it'll warm up faster. Once the grill's preheated to high set your drumsticks down on the grate. Let them sit for about 4 minutes before turning them over and letting them sear for another 4 minutes.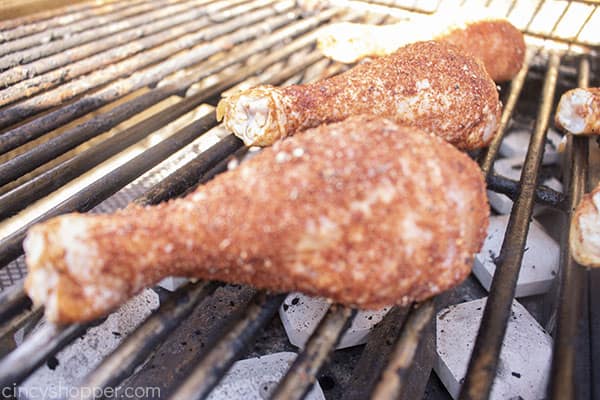 After both sides have that nice, dark sear on them, turn the grill down to low. We're going to cook on each side for another 4 minutes. This is just going to ensure that our chicken has enough time to cook through fully.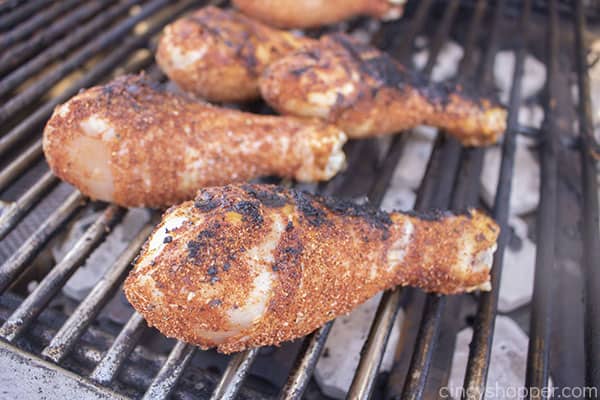 All that's left is to baste our chicken with BBQ Sauce- to get that nice, sticky coating that makes for good BBQ Chicken Drumsticks! Brush the chicken down with your favorite BBQ sauce while it's still on the grill and let it cook for 3 minutes over low heat.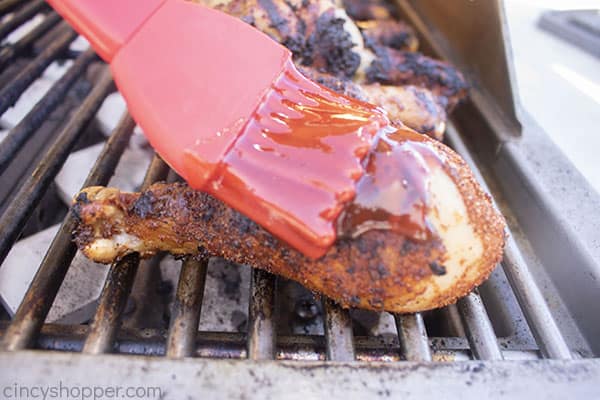 Flip, brush again and let cook for another 3 minutes. You don't want to let it grill for much longer after that- the sugars in your BBQ sauce will start to burn.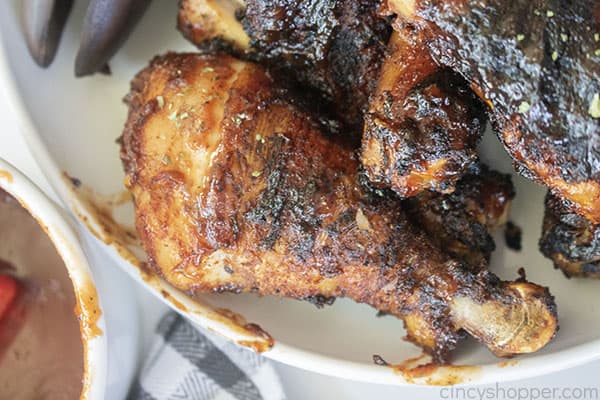 Double-check the chicken has reached an internal temp of 165 degrees before pulling it off the grill. Serve and enjoy!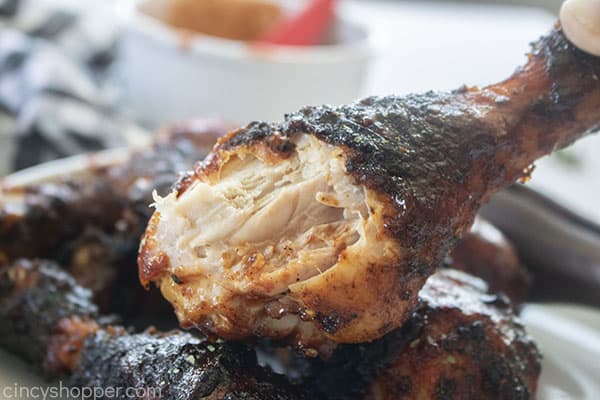 Tips & Tricks
Don't cook cold chicken.

You want to let your chicken get as close to room temperature as possible before cooking it.

Doing this will ensure that it cooks evenly- avoiding burning the outside or undercooking the inside

.

After searing, close the grill lid when you can.

Keeping the lid closed helps trap the heat in and turns the grill into a sort of oven. In a way, this lets you roast and grill the chicken at the same time- the best of both worlds!

Lose the skin… or keep it on!

It's up to you and your preference. If you're taking the skin off, do so before rubbing the seasonings in. We like to keep the skin on- it usually gets nice and crispy and it's good for you thanks to the collagen.
These extra little tips will help make your Grilled BBQ Chicken Drumsticks taste perfect!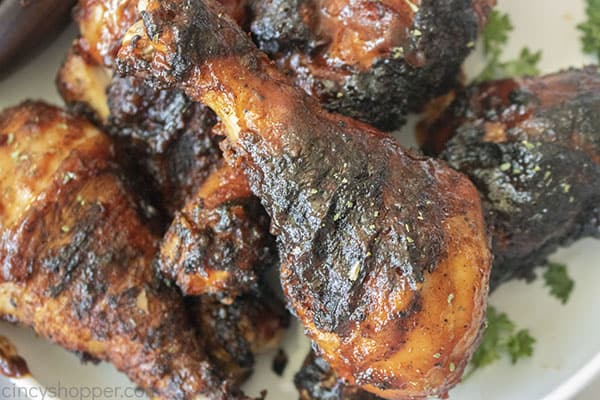 Grilled BBQ Chicken Drumsticks
Grilled BBQ Chicken Drumsticks are a summertime favorite, perfect for grill-outs. Make these with a delicious rub & your favorite BBQ sauce!
Ingredients
5-6

Chicken Drumsticks

(about 2 lbs)
Brine:
1/4

cup

Kosher Salt

6

cup

Warm Water
Seasoning:
2

tsp

Paprika

1/2

tsp

Salt

1

tsp

Chili Powder

1

tsp

Garlic Powder

1/2

tsp

Onion Powder

1

tsp

Brown Sugar

1/2

tsp

Pepper
Instructions
In a large bowl combine kosher salt and water to make brine.

Add chicken to a bowl and let sit for 30 minutes.

Remove chicken and pat dry. Set aside.

Turn the grill on high to preheat. If your grill tends to stick, grease with a little oil before starting.

In a medium bowl, whisk together the seasoning ingredients until blended.

Rub the seasoning mix into the drumsticks on all sides.

Place chicken on grill and sear for 4 minutes.

Turn chicken over and sear the other side for 4 minutes.

Reduce to low and cook for 4 minutes.

Turn chicken over and cook on the other side for 4 minutes.

Baste with barbeque sauce and cook for 3 minutes.

Turn chicken over, baste with barbeque sauce and then cook on the other side for 3 minutes.

Make sure the internal temperature is at least 165.
Notes
Be sure the internal temperature of the chicken reaches 165 degrees
Nutrition
Calories:
161
kcal
|
Carbohydrates:
10
g
|
Protein:
14
g
|
Fat:
7
g
|
Saturated Fat:
2
g
|
Trans Fat:
1
g
|
Cholesterol:
70
mg
|
Sodium:
6187
mg
|
Potassium:
239
mg
|
Fiber:
1
g
|
Sugar:
7
g
|
Vitamin A:
259
IU
|
Vitamin C:
3
mg
|
Calcium:
30
mg
|
Iron:
1
mg