Garlic Green Beans are a buttery, flavorful side dish. This savory recipe will pair well with a wide range of beef, pork, chicken, or fish entrées.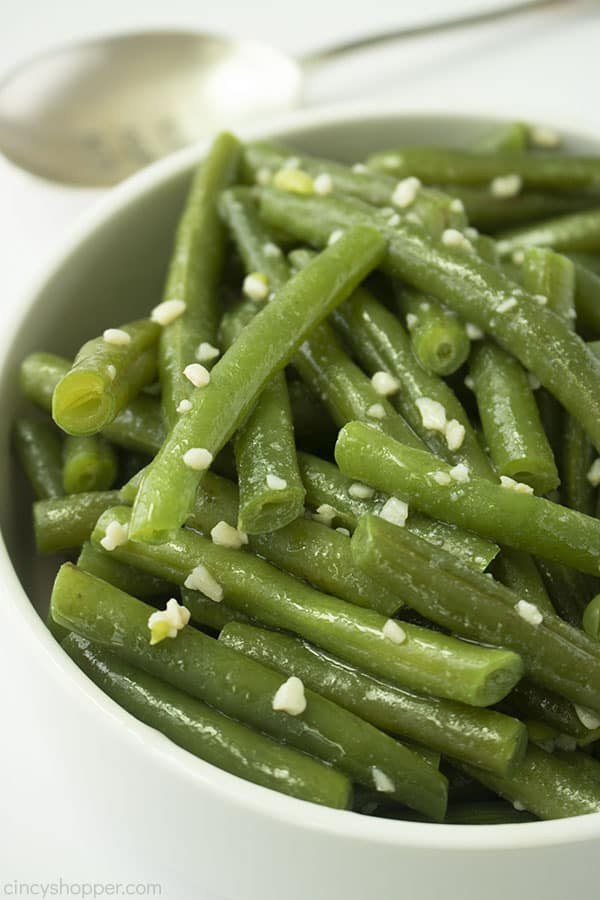 Garlic Green Beans
Whenever I'm planning a nice dinner night for the family, I always realize that I'm always hurting for a quick, reliable side dish. There's always a mad scramble for the pantry, trying to think of a good recipe to go with whatever our main fare is for the night. The issue is that every side doesn't pair with every dish, but I've found a great side dish that'll pair with almost any main course your kitchen can muster.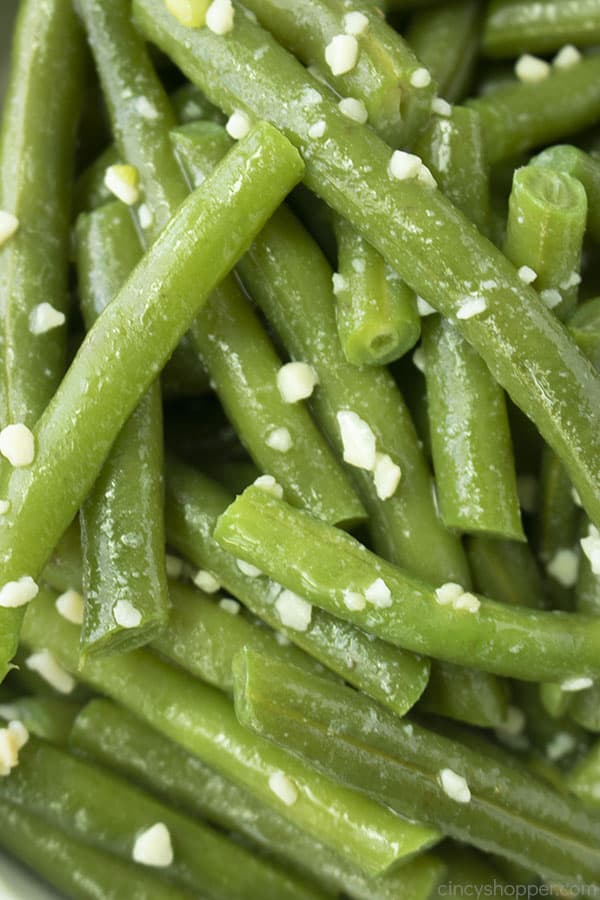 Green beans are great because- especially when made simple- they can pair with a good variety of main courses. You can find nice steaks, roasted chicken breasts, broiled fish fillets- all paired with a simple green bean side dish. This recipe here is great because it packs a bit more flavor in while still making it agreeable with most of those mentioned dishes. The combo of garlic and butter really make this dish shine!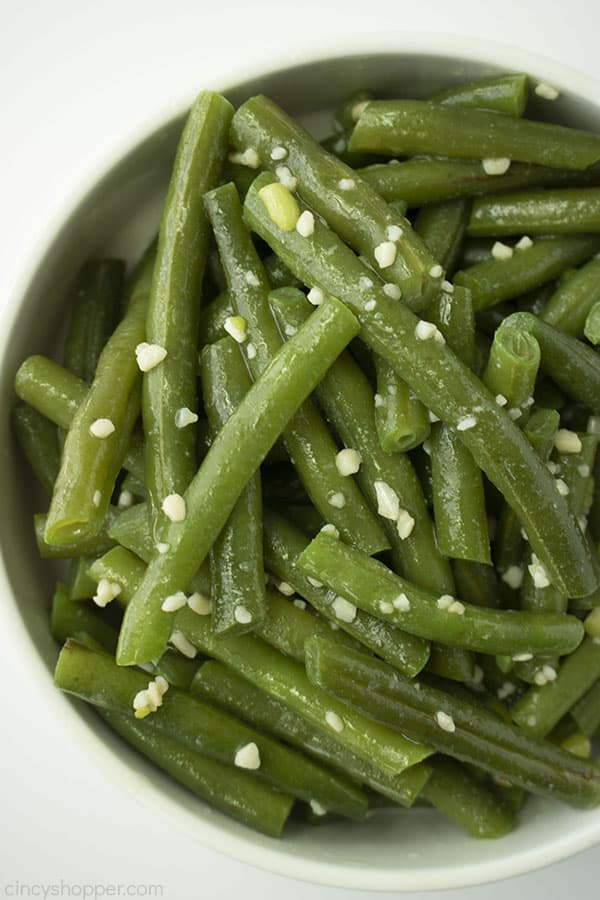 We used fresh green beans, which need a bit of extra care taken into the buying and preparation before using them. Here's a quick guide on How to Buy, Prep, and Cut Green Beans that we found online. Once you've picked out and started prepping your beans, you can find they're usable in many recipes. If you're looking for a bit more Southern flair, we also have a Southern Green Beans with Bacon recipe that we put out a while back. We also have our Garlic Roasted Green Beans if you're looking for something close to this but want to use your oven instead.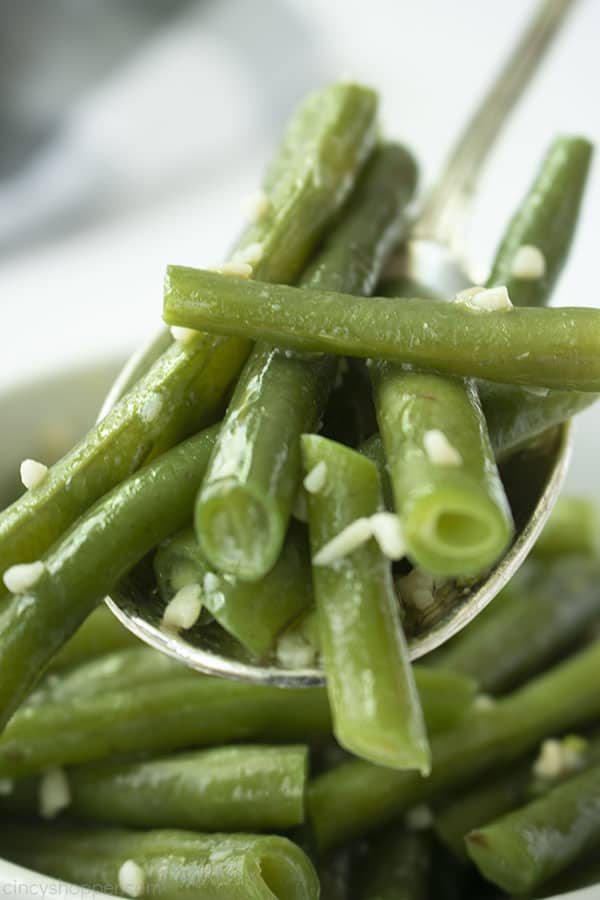 Given you stick to our easy recipe here, I'm certain you'll find your green beans pair with plenty of tasty meals! We'd recommend recipes like our Simple Salisbury Steak or our Classic Meatloaf. Whatever you pick, you're certain to enjoy a rich, flavorful meal!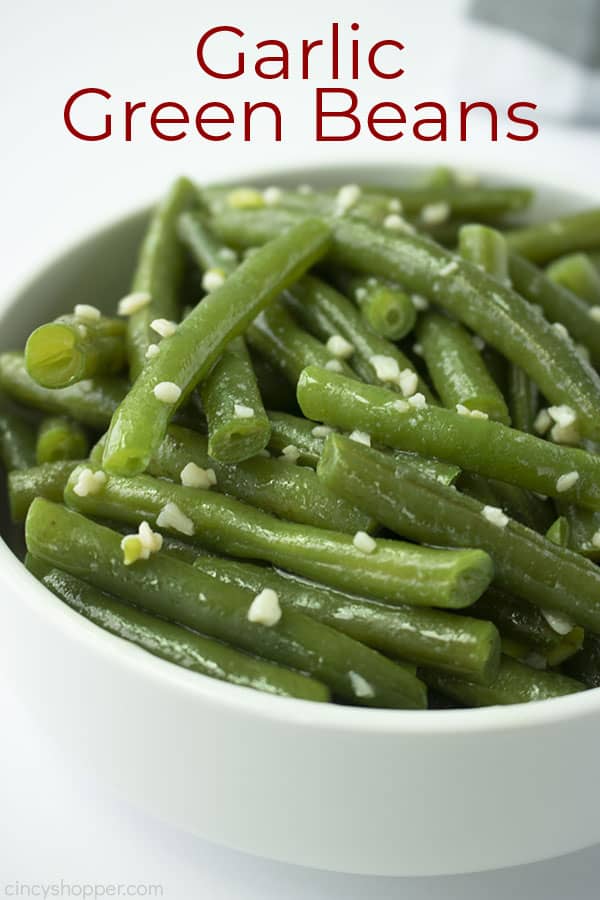 Ingredients for Stovetop Green Beans
Fresh Green Beans(

obviously

!)

Garlic – Either jarred or

freshly

minced.

Butter – For a cheap, weekday meal, you can

just

use the usual sticks you buy at the grocery store. If you want to amp up the richness for a special dinner, try and source some good, grass-fed butter instead!
On top of all this,
I think
you could also add a little bacon-crumble if it works with your main dish.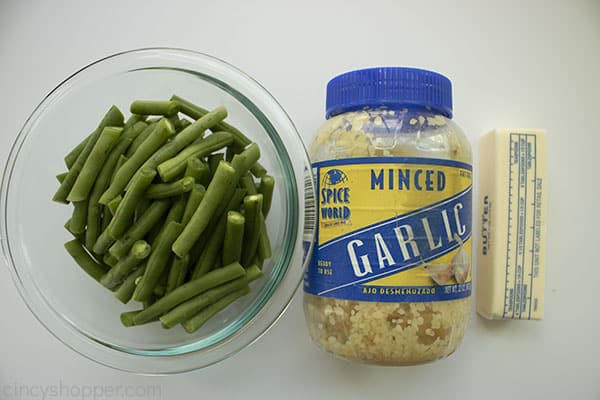 How to Make our Green Beans
After trimming and prepping your green beans, you'll want to bring some salted water to a boil. Once it's boiling, put your green beans in and allow to cook for 10 minutes- until tender.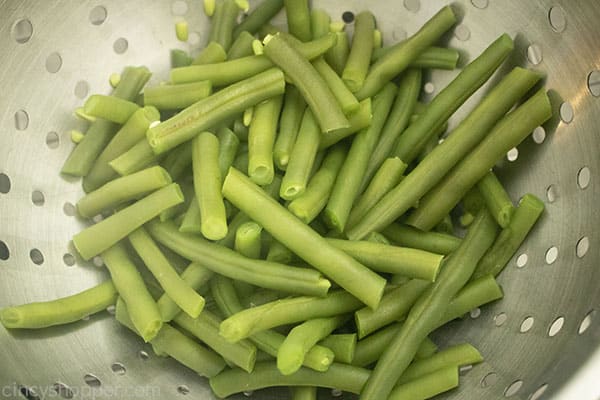 After you cook your beans, drain them off in a strainer then set aside. Here, put your butter and garlic into the bottom the sauce pan. Allow this to cook until the melted butter starts to froth and the garlic becomes fragrant.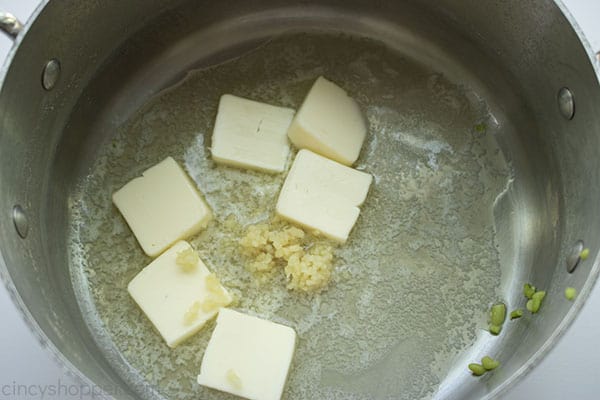 Add your green beans back to the pot and allow them to cook for about 5 minutes.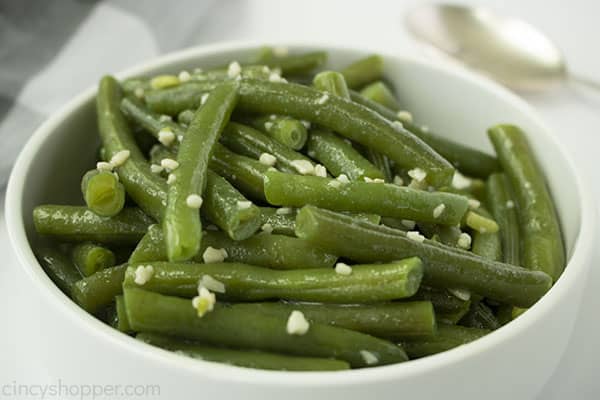 Simple as that! After letting the beans cook and pick up some flavor, you should be able to serve them right away. That rich, buttery flavor and the added garlic are really going to breathe plenty of life into your next meal!
Garlic Green Beans
Garlic Green Beans are a buttery, flavorful side dish. This savory recipe will pair well with a wide range of beef, pork, chicken, or fish entrées.
Ingredients
Several quarts of Water

2

tsp

Salt

1

lb

Fresh Green Beans

2

tbsp

Minced Garlic

6

tbsp

Butter
Instructions
Wash and trim green beans.

Add enough water to a pot to cover green beans.

Add 2 tsp of salt to water and bring to a boil.

Add green beans to boiling water and cook for 10 minutes.

Drain and set aside.

Add butter to pan and melt over medium heat.

Add garlic and cook until fragrant.

Add beans and cook for 5 minutes.
Nutrition
Calories:
199
kcal
|
Carbohydrates:
10
g
|
Protein:
3
g
|
Fat:
18
g
|
Saturated Fat:
11
g
|
Cholesterol:
46
mg
|
Sodium:
1323
mg
|
Potassium:
269
mg
|
Fiber:
3
g
|
Sugar:
4
g
|
Vitamin A:
1315
IU
|
Vitamin C:
16
mg
|
Calcium:
61
mg
|
Iron:
1
mg