Easy Homemade Alfredo Sauce is great for topping pasta or for your casserole dishes. Easy to make from scratch with 4 simple ingredients.
Make sure you're using fresh parmesan for this pasta sauce recipe- it makes a big difference and tastes way better than store bought! For some other tasty sauces, try our Slow Cooker Spaghetti Sauce Recipe or our Homemade Pizza Sauce.

Easy Homemade Alfredo Sauce
Making a delicious Alfredo Sauce for all sorts of pasta dishes or some Chicken Alfredo isn't hard at all! I used to go out and buy jarred alfredo sauce from the store whenever I needed a white sauce for quick weeknight dinners. That was before I realized that I could make Alfredo Sauce from scratch and have it taste way better than the store bought stuff. All you need is 4 ingredients to make this tasty Easy Homemade Alfredo Sauce!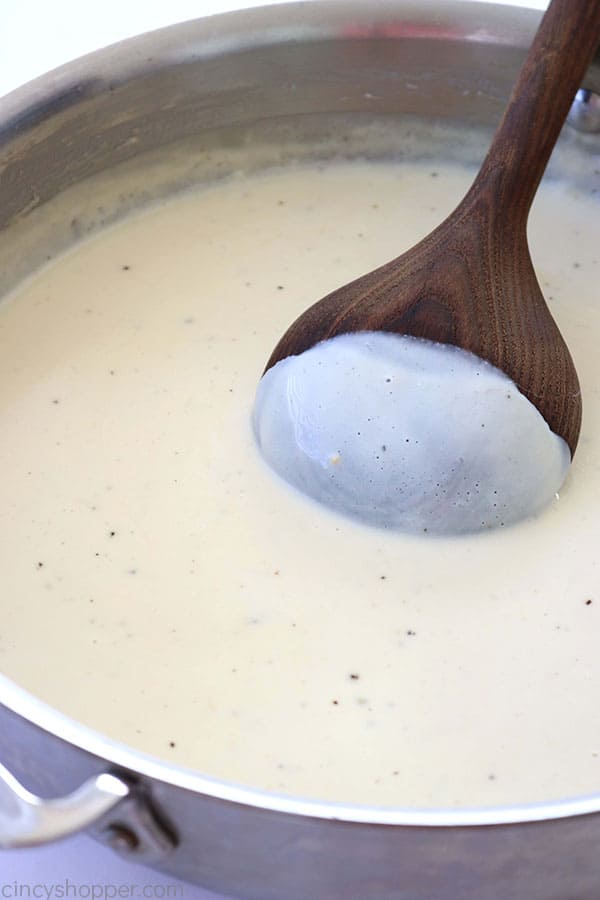 While this recipe does have a short ingredients list, you definitely get your mileage out of each one. Garlic- even the jarred stuff- tastes amazing if you brown it up and saute it a little, the heavy cream adds creaminess and plenty of body to the sauce, and butter is… well… butter! Probably the most important part of this Alfredo Sauce Recipe is the parmesan: using good, freshly-grated parmesan cheese is going to be the main thing that makes this sauce taste better than any store bought alfredo sauce. If you do everything right, you're going to have an amazing Homemade Alfredo Sauce that's perfect on just about anything and keeps well in the fridge. You'll find the recipe below- we know you're all going to love it!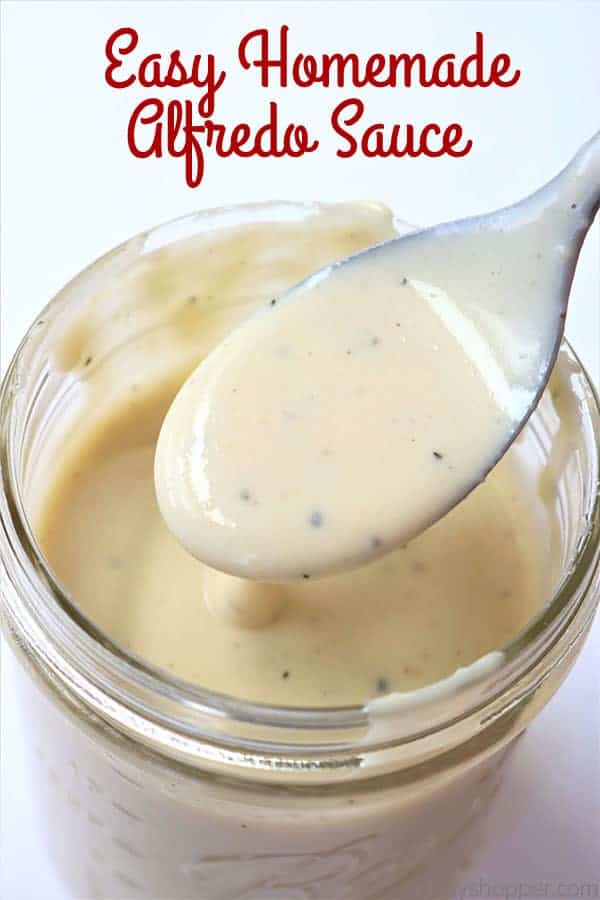 Liked this recipe? Try some of these easy pasta recipes next!
For something buttery, garlicky, and creamy, go with our

Garlic Parmesan Noodles

. These are sort of like a homemade Lipton Noodle side dish:

just

as easy to make but so much tastier!

Packed with parmesan and garlic flavor, these buttery noodles make for a great side dish with almost any meal

.

If you want something more beefy, simple, and comforting, then make some of our

One Pot American Goulash

.

Goulash is great for feeding a big crowd or family because it's packed with plenty of inexpensive but filling ingredients: ground beef, crushed tomatoes, and some macaroni elbows

. So easy to make up all in one pot too, which means clean-up is a breeze!

For a simple but rich-tasting weeknight dinner, boil up some pappardelle and toss with some of our

Bolognese Sauce

. Meat sauces are so easy to make and can

be packed

with so much flavor and richness. This sauce will keep well in the fridge or freezer too, so you don't have to worry about those leftovers.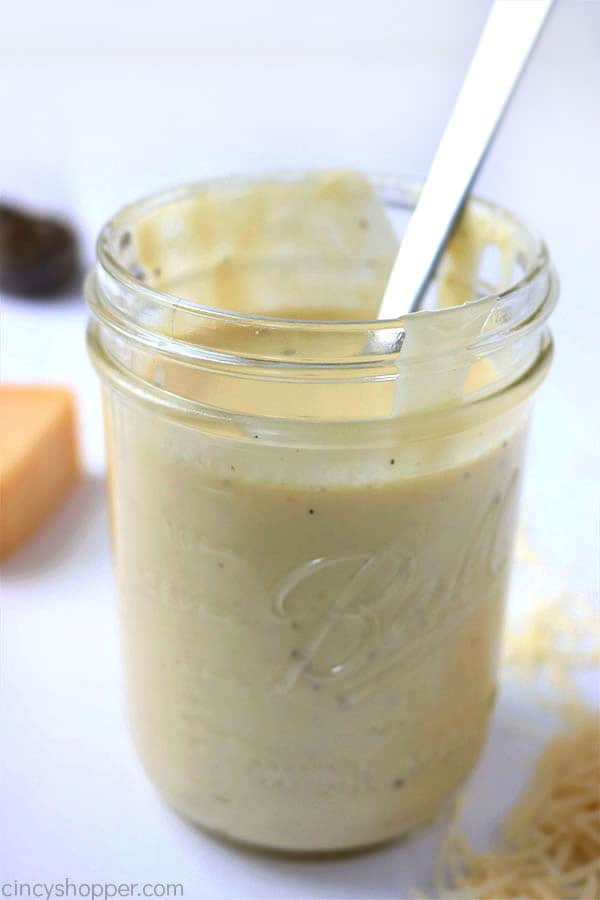 Alfredo Sauce Ingredients
Butter

Garlic

– Jarred garlic will work

perfectly

fine for this recipe, so don't worry if that's all you have!

Heavy Cream

– If you feel like your Alfredo Sauce is too thick, feel free to sub in something like half-and-half for this recipe

.

Parmesan Cheese

–

Freshly

grated is going to work best. Pre-grated parmesan never tastes as good as

freshly

grated parmesan!
You'll also want some
salt
and
pepper
for seasoning the sauce when it's finished. If you'd like to keep the sauce looking white, consider using white pepper instead of black pepper.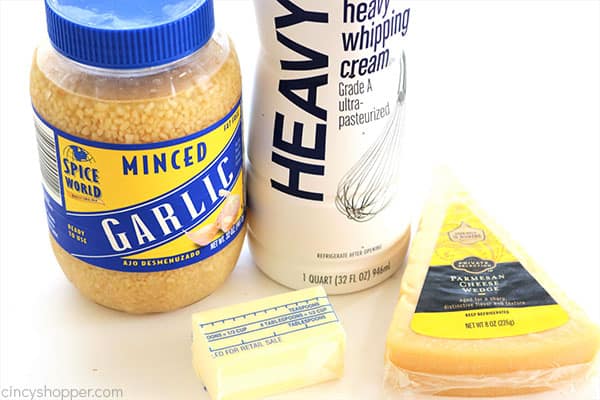 How to make Alfredo Sauce from scratch
Making up some of this Homemade Alfredo Sauce is so easy! Here's all you'll need to do:
Melt butter over medium/medium-low heat

before

adding garlic

and sautéing for a couple minutes

.

Mix in the heavy cream

and allow to

simmer for 6-7 minutes

, whisking

occasionally

.

Add in grated parmesan

and then

whisk until cheese

is melted

.

Use immediately

or let cool then

store in fridge

.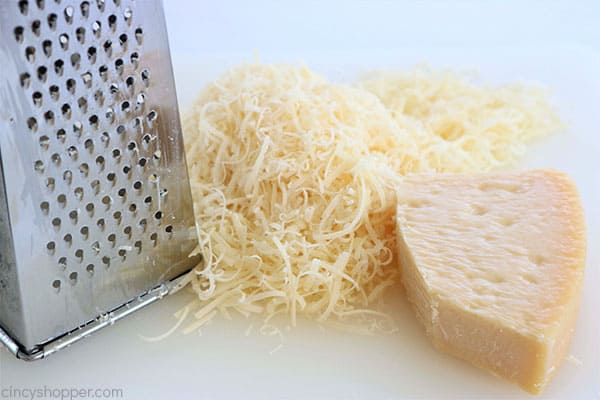 After prepping your ingredients- grating parmesan, mincing garlic if using fresh- you can get right into making the sauce. Start by setting your pan over medium to medium-low heat and tossing in your butter. Let melt then add your garlic.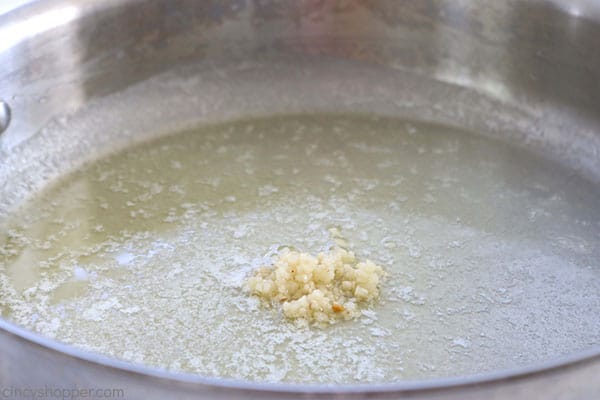 Sautee that for a minute or two to give it some color and aroma before whisking in your heavy cream. Whisk occasionally and let simmer for 6 or 7 minutes. Make sure you DON'T BOIL the sauce!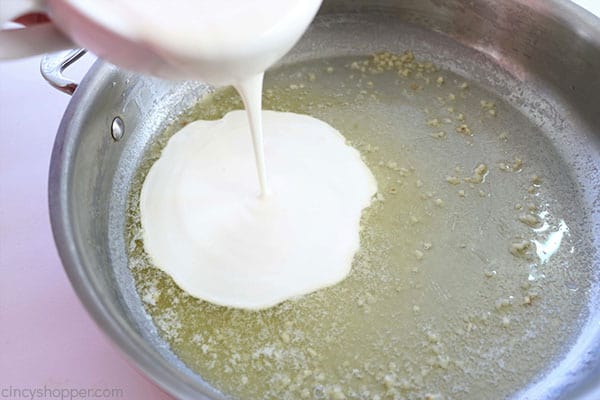 At this point, you can add the parmesan in. Whisk the sauce together until the cheese has melted.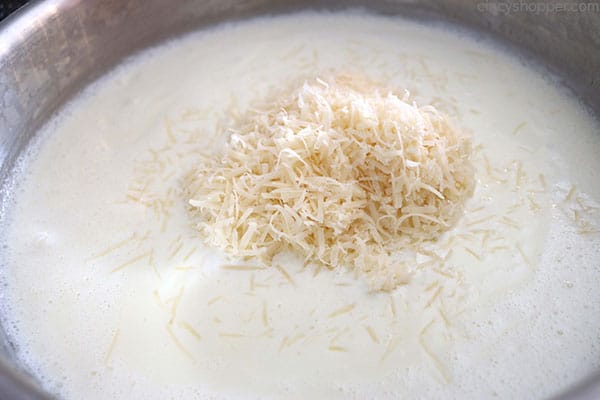 Feel free to hit your sauce with some salt and pepper for a bit of seasoning. Hope you enjoy!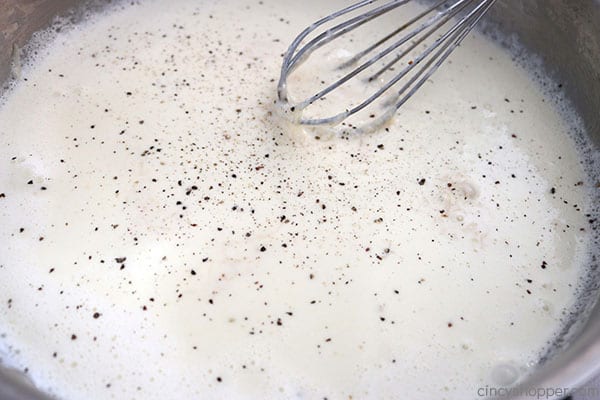 How long does Homemade Alfredo Sauce last in the fridge?
If you'd like to save your Alfredo Sauce for later, you can also store it in the fridge. Transfer the sauce to a jar and allow to cool completely before putting a lid on it and transferring to the fridge. Kept like this, your Homemade Alfredo Sauce will last up to a week.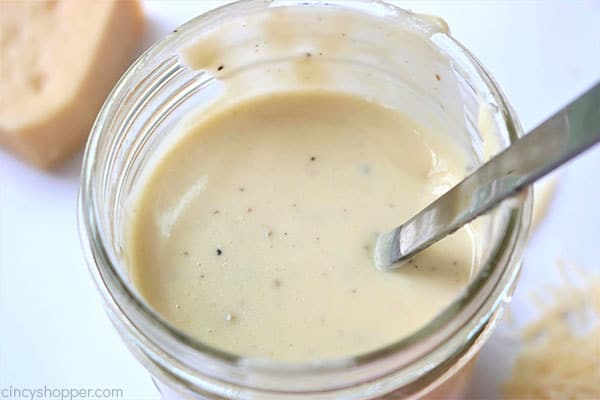 Easy Homemade Alfredo Sauce
This Easy Homemade Alfredo Sauce can be made from scratch with just 4 simple ingredients. Great for topping your pasta or for your casserole dishes. Make it with fresh Parmesan and you will find it much better than store bought.
Ingredients
4

tbsp

Butter

1

cup

Heavy Cream

1

tsp

Minced Garlic

1 1/2

cup

Parmesan Cheese

grated
Instructions
In a large pan over medium low heat, melt butter.

Add garlic and stir.

Add heavy cream and wisk to combine.

Allow to simmer, whisking occasionally, for 6-7 minutes.

Add Parmesan cheese and whisk continuously until the cheese is melted.

Add cooked pasta or use in another recipe.
Notes
Tip:

Freshly

grated is going to work best. Pre-grated parmesan never tastes as good as

freshly

grated parmesan!
Nutrition
Calories:
456
kcal
|
Carbohydrates:
3
g
|
Protein:
15
g
|
Fat:
43
g
|
Saturated Fat:
27
g
|
Cholesterol:
138
mg
|
Sodium:
725
mg
|
Potassium:
79
mg
|
Sugar:
1
g
|
Vitamin A:
1522
IU
|
Vitamin C:
1
mg
|
Calcium:
486
mg
|
Iron:
1
mg