Bolognese Sauce is a delicious meat sauce that's perfect spooned over pasta. Served with pappardelle, this makes for an easy Italian dinner!
For a nice, easy Italian dinner, you can't go wrong with some Pappardelle alla Bolognese! Bolognese Sauce is an easy meat sauce to make- pair with some pasta for a rich, flavorful, and oh-so filling meal.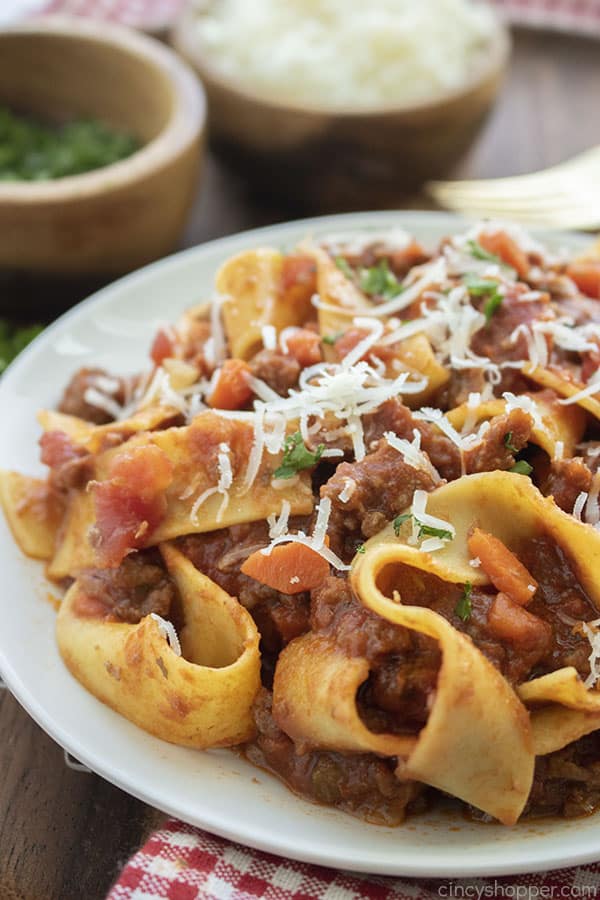 Bolognese Sauce
I'm a big fan of Italian food. Pasta can be used to serve up all sorts of flavorful and delicious sauces and the Italian people have another of great sauces to choose from. Cheese sauces, cream sauces, and the delicious and filling meat sauces- if you need something easy and filling, look no further than pasta and meat sauce. If you're looking for the best meat sauce, Bolognese Sauce is the ticket!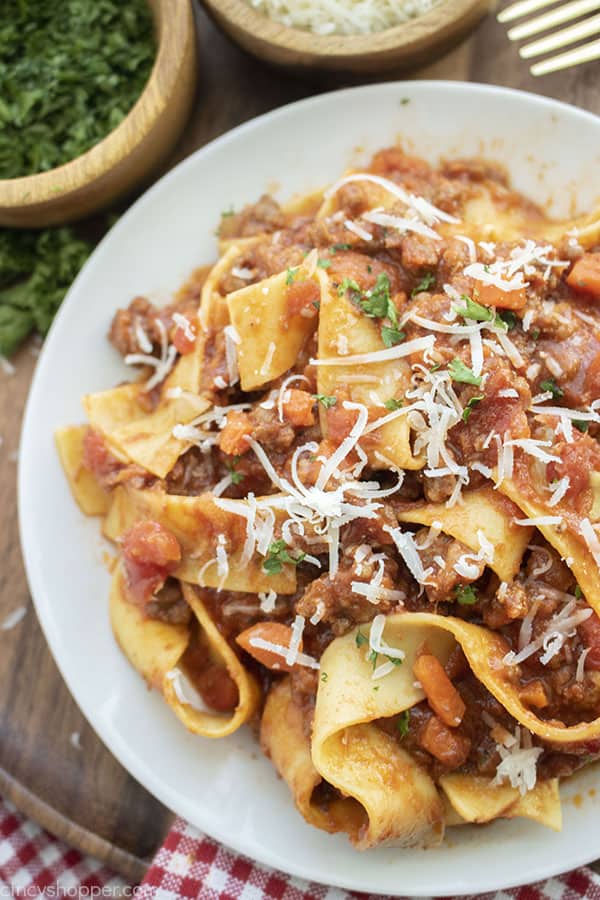 Bolognese is just a solid and dependable sauce: sautee some veggies, brown some meat, and add plenty of tomatoes. It's hard to mess up and really easy to make taste great! One of the most classic ways to serve up this rich and meaty sauce is with some pappardelle pasta for some Pappardelle alla Bolognese. Great for a weeknight dinner, this is pasta recipe is one you're going to keep on hand for a while!
Enjoyed our Bolognese Sauce? Give these Italian recipes a taste!
While some pasta and Bolognese Sauce are great on their own, you can take your dinner to the next level with a couple of sides
. Here's a couple to get you started:
A nice, Italian dinner isn't

really

complete without some bread. Instead of setting out a plain loaf, try making up some

Cheesy Garlic Bread

! It'll pair with darn-near anything you're cooking up and you can whip it up in about 20 minutes.

If you don't have time to whip up some garlic bread, some of our

Easy Garlic Butter Spread

will

easily

bring some of those flavors to the dinner table

. All you need is 4 ingredients to whip butter up. Spread over some french bread slices and give it a quick broil for some easy, no-fuss garlic bread!
We have plenty of other Italian main courses as well! Here are a few of our favorites:
Baked Ziti

is easy to make and perfect for parties, get-togethers, or any other special occasion

. Prep your meat sauce, fill your casserole dish, and then let bake! Easy as that, you've got a nice, filling Italian dinner.

If you've got a large family or a big group to feed, you're going to love our

Lasagna Roll Ups

! Easy to make, plenty meaty, and super delicious. This spin on a classic is certain to be a crowd-pleaser!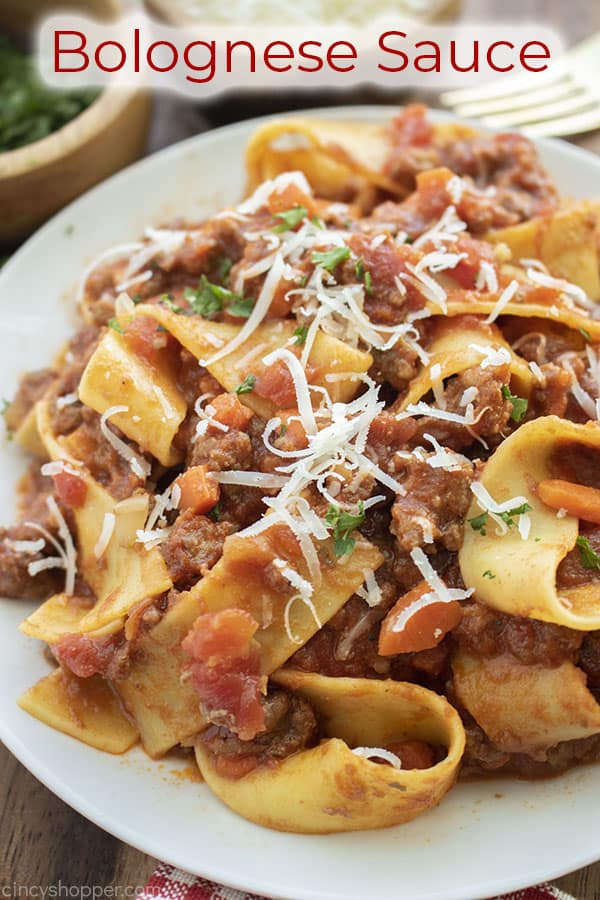 What is Bolognese? What's in it?
Ground Beef & Pork – You generally want a 2:1 ratio of beef to pork.

Red Wine (optional) – for a bit of flavor.

Beef Stock – A bit of leftover red wine can

be added

here as well!

Canned Tomatoes – You want a big can of whole tomatoes. San Marzano tomatoes are the classic pick here!

Tomato Paste – Either canned or from the tube.

Spices – We went with some oregano and basil here. Some

Italian Seasoning

would work as well!
That's all you need for the Bolognese Sauce!
Naturally
, you'll want to serve this over some pasta- we went with some pappardelle.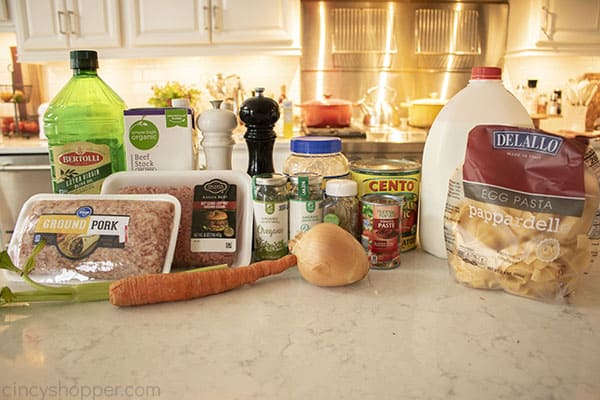 How to make Bolognese Sauce
At its base, this Italian meat sauce uses a soffritto to add tons of extra flavor! If soffritto sounds scary, it just means minced or diced veggies, so don't worry. To make our carrots, onion, and celery into this flavor base, we first need to finely dice them.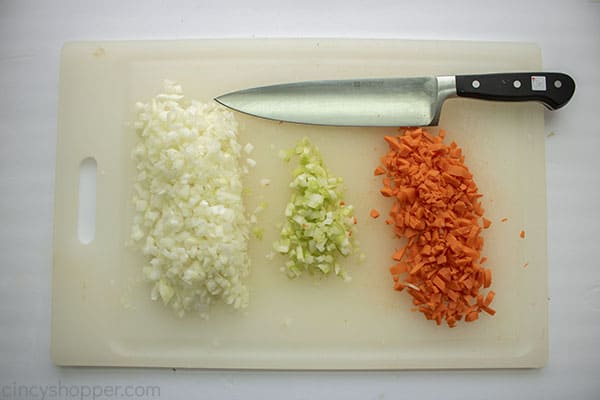 Rather than pitch all our veggies in at once, we're first going to cook our onions. Add them to a pan over medium heat along with your olive oil and allow to cook for about 5 minutes- maybe a little less.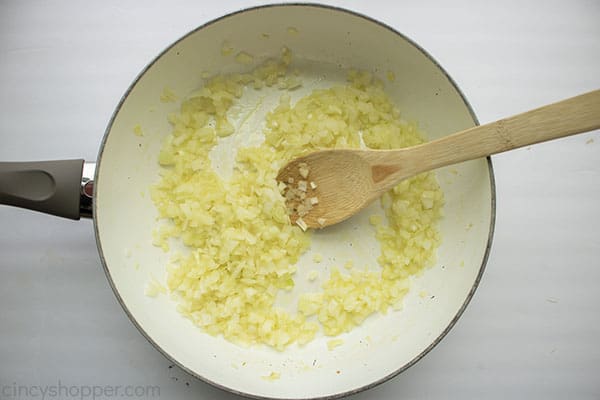 Once those have had a chance to soften and pick up some color, we can add in the rest of our diced veggies as well as our minced garlic. Give all of those about 5 minutes to cook until they've softened up and become fragrant.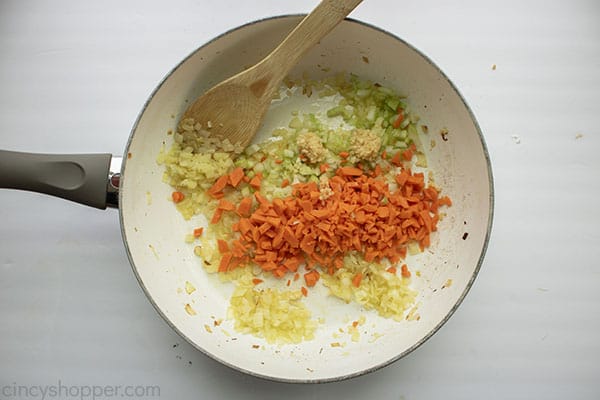 With our veggies all nice and softened, we can finally add in our meats. Drop in your ground beef and ground pork and start breaking it up and browning it.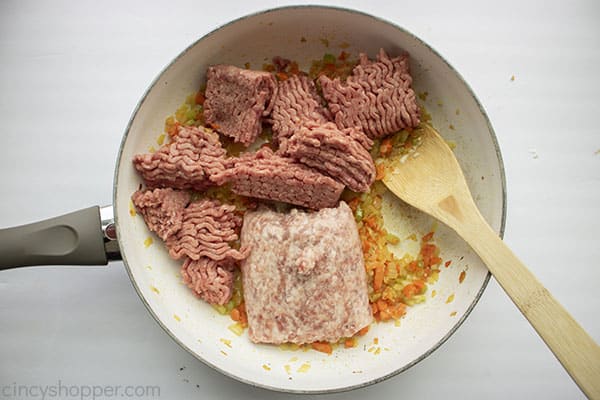 After you've let that meat pick up some color, some of the fat will have cooked off. Carefully drain it off before returning the pan to the stovetop and adding your wine and/or beef stock to the pan. That will need a little bit to cook and reduce so let it sit for about 10 minutes.
Once you've given that some time to reduce, you can add in your milk. Once again, we're going to let that simmer until it's reduced a fair amount. This time around, it should only need about 6-7 minutes.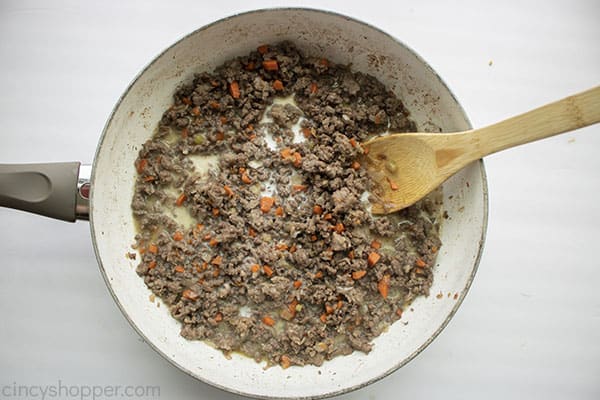 Now it's time to add in some classic Italian ingredients! Crack open your canned tomatoes and tomato paste and add those to the pan along with all our spices and seasonings. Use something like a cooking spoon to break up the tomatoes and briefly stir everything together. Bring this mixture to a simmer, cover the pan, and allow to cook for about half an hour. This will give it plenty of time to thicken up.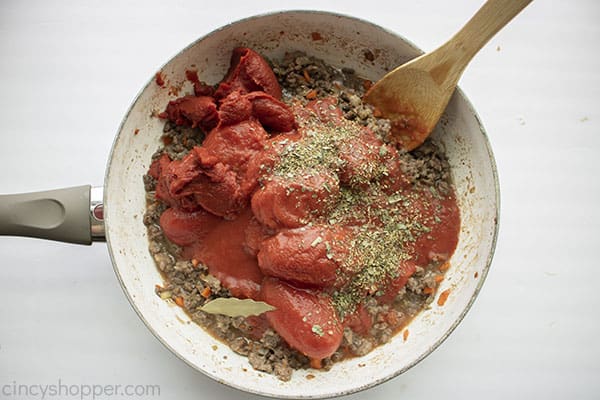 While that's cooking, feel free to cook up your pasta in the meantime. Optionally reserve some of that pasta water- a bit of that starchy water can do wonders for your sauce! When your sauce has thickened to your liking, cut the heat and add in any pasta water you've reserved.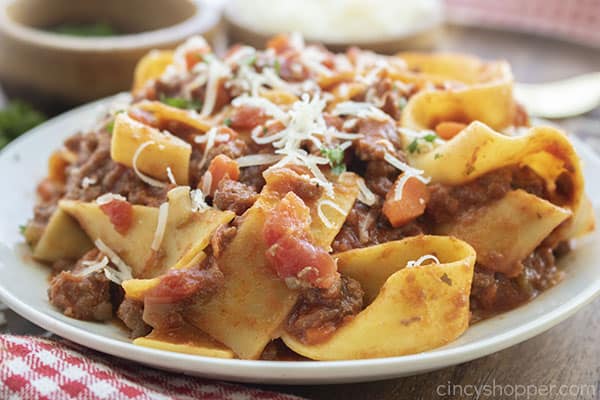 For the perfect plate of
Pappardelle alla Bolognese
Here's a few tricks you can use to make this easy pasta dinner something special:
Mix some of your sauce with your pasta before serving.

This ensures each bite of your dinner is rich and flavorful- no plain, flavorless noodles. Feel free to top your plate off with even more sauce!

Can't go wrong with some cheese!

Whether it's fresh or pre-grated, some parmesan goes great over this dish.

Store your leftovers.

If you've got plenty of bolognese left over, seal it up in some tupperwares or plastic bags and keep in the fridge or freezer

. Expect it to last 4-5 days in the fridge or about 3 months in the freezer. Some people say a few days in the fridge makes these meat sauces taste even better!
However
you plate your pasta up, we hope you enjoy!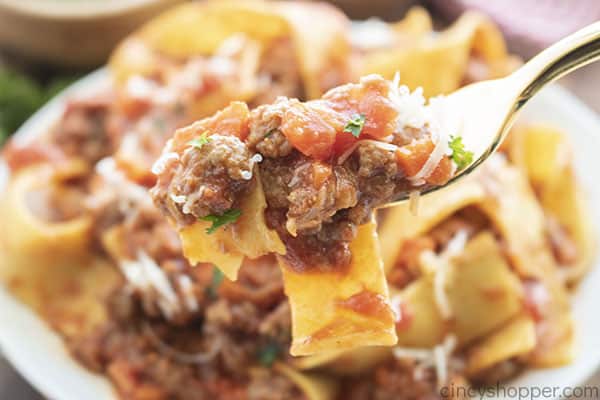 Bolognese Sauce
Bolognese Sauce is a delicious meat sauce that's perfect spooned over pasta. Served with pappardelle, this makes for an easy Italian dinner!
Ingredients
2

tbsp

Olive Oil

1

Onion

finely diced

1

Carrot

finely diced

1

rib

Celery

finely diced

2

tsp

Minced Garlic

1

lb

Ground Beef

1/2

lb

Ground Pork

1/2

cup

Red Wine

3/4

cup

Beef Broth

1

cup

Milk

28

oz

Whole Tomatoes with juice

4

tbsp

Tomato Paste

1/2

tsp

Oregano

1/2

tsp

Basil

1

Bay Leaf

1/2

tsp

Salt

1/4

tsp

Pepper

9

oz

Pappardelle Pasta
Instructions
Heat olive oil in large skillet over medium heat.

Sautee onion until transparent.

Add carrot, celery and garlic and cook for 5 minutes until softened.

Add ground beef and pork and cook until no longer pink.

Drain excess fat.

Add wine and broth and simmer for 8 minutes until most of liquid is reduced.

Add milk and simmer until mostly reduced, about 7 minutes.

Add tomatoes, tomato paste, oregano, basil and bay leaf.

Stir to combine.

Cover and simmer for 30 minutes.

Season with salt and pepper.

Cook pasta according to package directions.

Drain and save 1 cup or pasta liquid.

Toss pasta with sauce.

If too thick add a little of pasta liquid to thin.

Garnish with parmesan cheese.
Notes
Notes: if you choose to not use the red wine, just use 1 and 1/4 cups of beef broth.
Nutrition
Calories:
1173
kcal
|
Carbohydrates:
87
g
|
Protein:
58
g
|
Fat:
63
g
|
Saturated Fat:
22
g
|
Cholesterol:
241
mg
|
Sodium:
1383
mg
|
Potassium:
1904
mg
|
Fiber:
8
g
|
Sugar:
18
g
|
Vitamin A:
4294
IU
|
Vitamin C:
35
mg
|
Calcium:
279
mg
|
Iron:
9
mg