This Blueberry Sauce is so easy to make with just a couple of ingredients. I find it perfect for topping a cheesecake, waffles, pancakes, ice cream, angel food cake and more! Make homemade with fresh or frozen blueberries.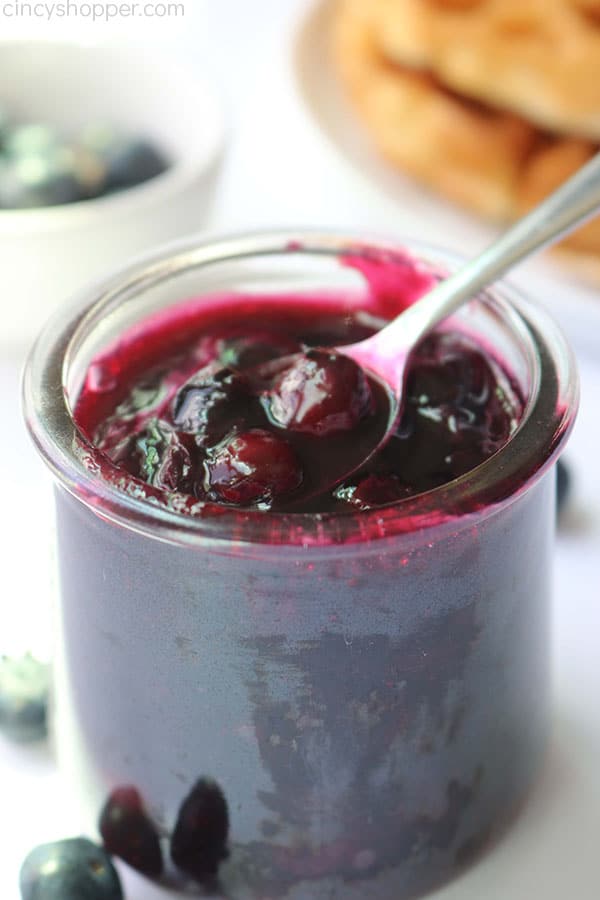 Easy Blueberry Sauce
I always make fresh fruit topping like my Easy Strawberry Sauce during the summer months. Making homemade fruit toppings is so super simple and they are always so much better than store-bought. Homemade Blueberry Sauce is easy too! You can make this sauce in about 10 minutes on your stovetop.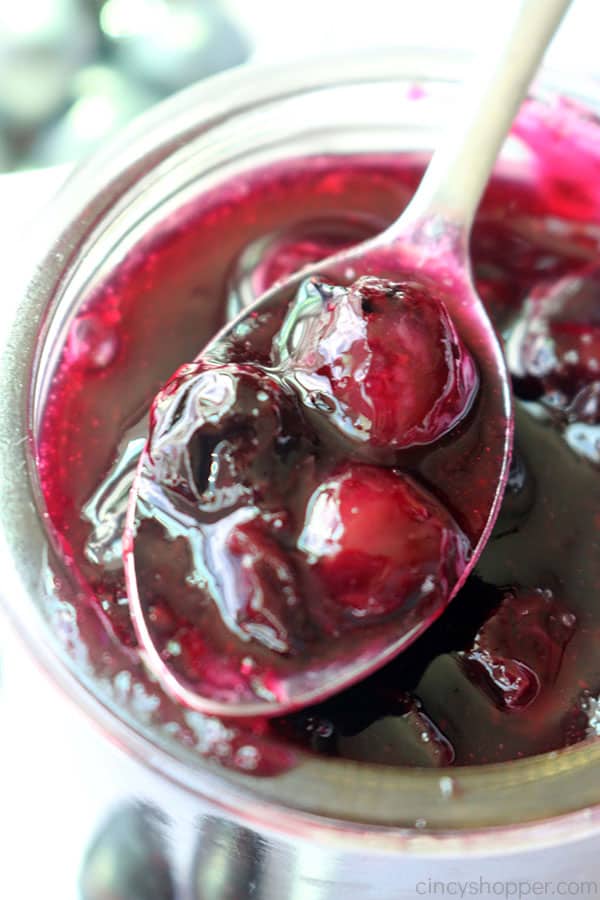 There are times that I will make a couple of batches of Easy Blueberry Sauce with fresh blueberries at the start of the week. And by the end of the week, it's long gone. It's easy to put in the fridge and warm up for all those delicious breakfasts you have at home. Pancakes, waffles, crepes, on muffins, or whatever your heart desires in the morning.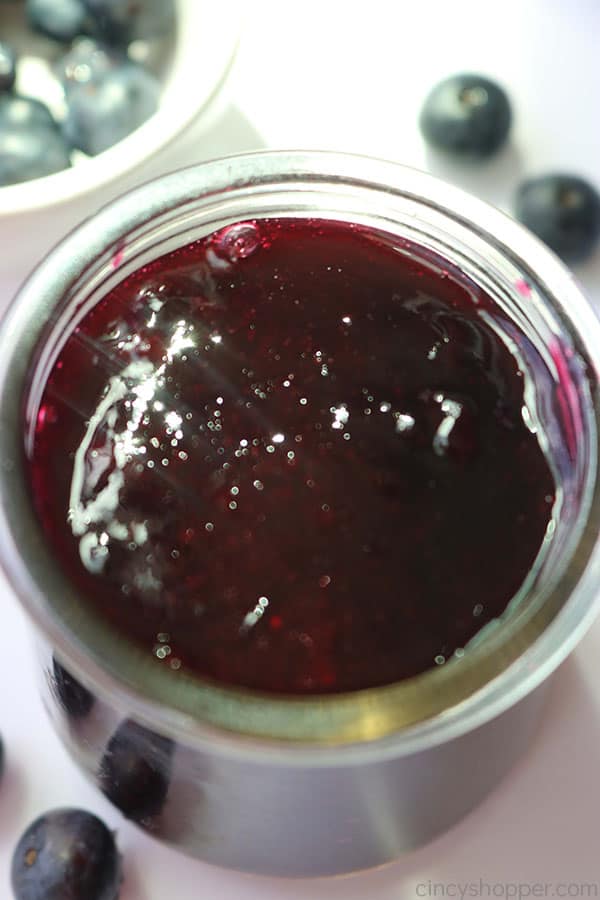 Do you need a Blueberry sauce for cheesecake? This recipe works for it too! It's so incredibly versatile. Cook a bit longer for a thick sauce or simmer it a bit less for more of a syrup consistency.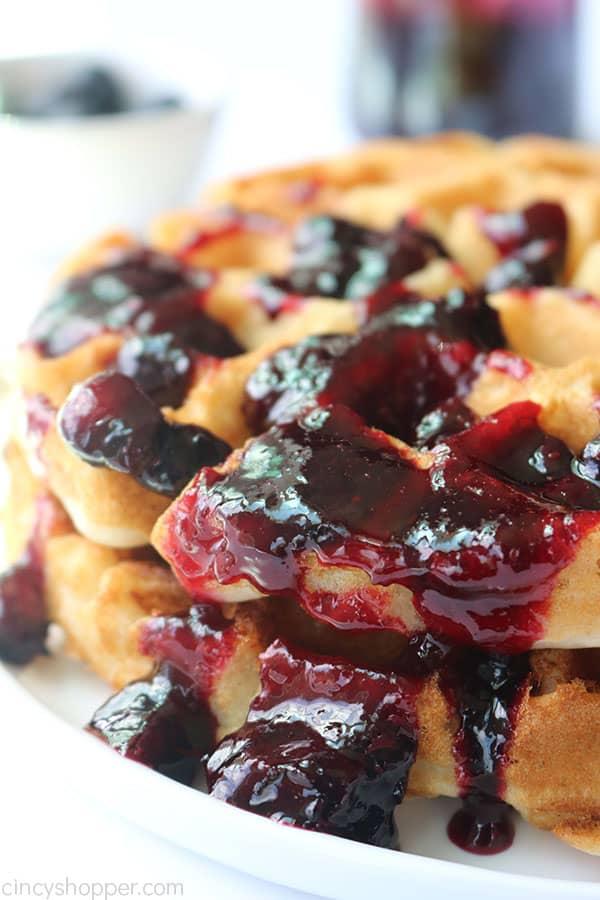 What are the Benefits of Blueberries?
If you're on the fence of whether or not you want to make a blueberry sauce, I wanted to share some benefits of blueberries. First of all, blueberries are low in calories but high in nutrition. It's also a known fact that blueberries are rich in antioxidants. So, this sauce can be considered somewhat healthy.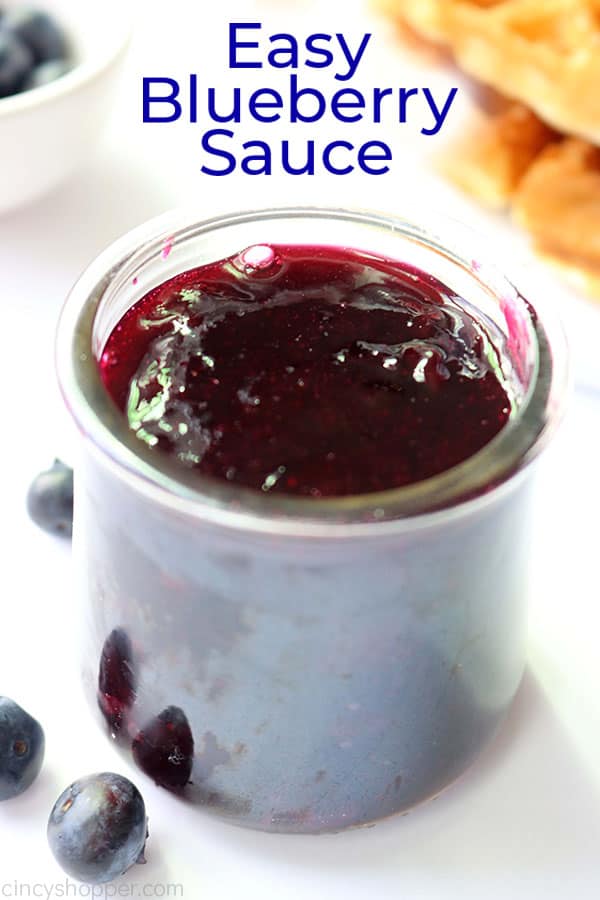 Ingredients to Make Easy Blueberry Sauce
Blueberries
Sugar
Corn Starch
Lemon Juice
Water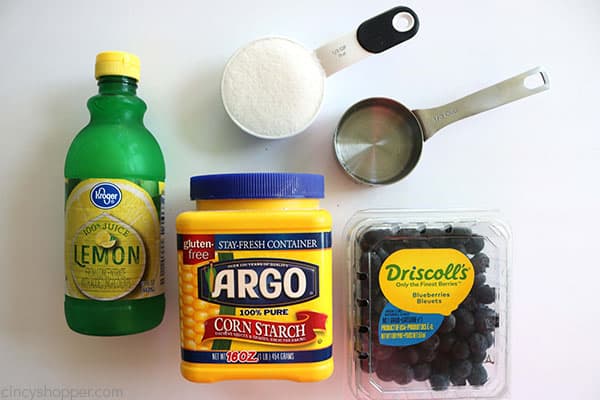 How to Make Blueberry Sauce
First, you will need to wash and rinse your blueberries and add them to a medium sized saucepan. Then, add water, sugar, and lemon juice. You will want to bring to a boil all of the ingredients! Make sure you don't step away from the stove because the blueberry sauce can burn in a hot minute.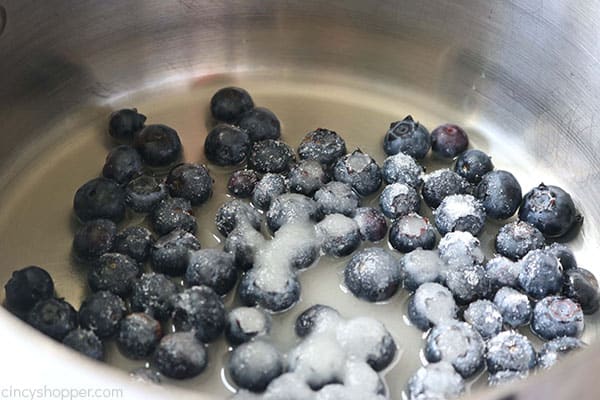 For this, you can use frozen berries or fresh berries. If the berries are frozen, they're going to un-thaw very quickly in the heat. I have always loved the way blueberries look when they're being cooked. They still manage to keep the look of blueberries, yet all the juice is cooked out of them.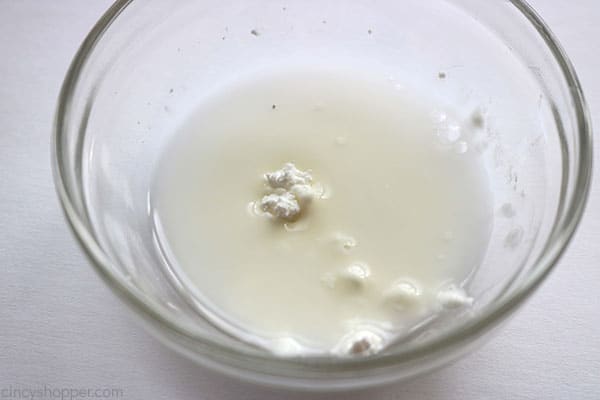 How Do I Use Cornstarch?
Something you may see this recipe calls for is cornstarch. This is such a unique cooking ingredient to use, but it's an important one. Cornstarch is a thickening ingredient and it does a great job, which is why I like to use it in my Raspberry Filling or my fruit sauces. Essentially, each cup of liquid that needs to be thickened will need 1 tablespoon of cornstarch to make the slurry.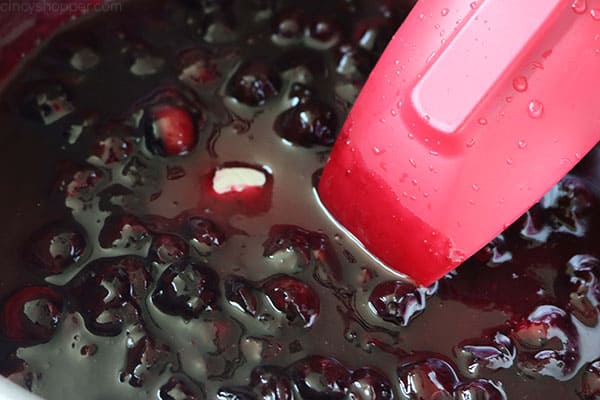 How to Store and Freeze Blueberry Sauce
Are you wondering how to store blueberry sauce? After you've done all this, you don't want the sauce to go bad. First of all, before you freeze, you will want it to cool down completely. Also, you'll want to make sure it's in a freezer friendly container. Glass jars or plastic freezer containers work wonders. If you're going to store in the fridge, you will want to make sure it's in an airtight container. After 1 week, you will want to use up what's left or toss the rest. I can guarantee there won't be any waste though.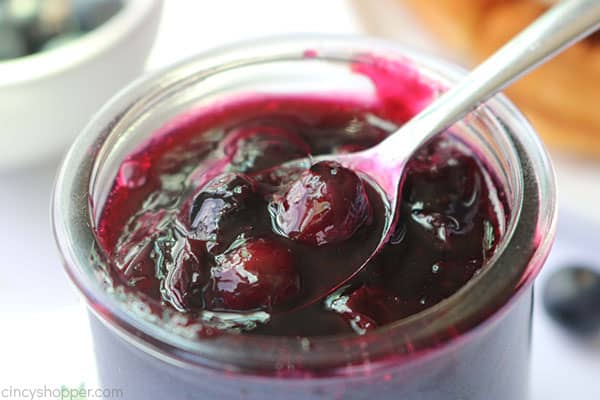 Just looking at this Easy Blueberry Sauce, you can just tell it is going to be so good. I didn't even realize HOW many things need a yummy blueberry topping until I started making this.
Other uses for Homemade Blueberry Sauce
French Toast Topping
Mix-in option for Yogurt
Crescent Danish Ring Filling
Donut Filling
Cupcake Filling
Cake Filling
Can Frozen Fruit Go Bad?
Let's say that you decide to use frozen blueberries for this recipe, you may be wondering if frozen fruit can go bad. Blueberries that are frozen can't really go bad. As long as you know your freezer is working, then you know the fruit can't go bad. This is nice to know because a lot of times I find fruit at the bottom of my freezer and want to use it up. What a great way to avoid food waste too! So, if you have a ton of frozen blueberries and want to use them up, this blueberry sauce is an excellent start.
Looking for other Blueberry Recipes? Consider making some of these:
Blueberry Sauce
This Blueberry Sauce is so easy to make with just a couple of ingredients. I find it perfect for topping a cheesecake, angel food cake, ice cream, waffles and more!
Ingredients
1

cup

fresh Blueberries

4

tbsp

Water

divided

2

tbsp

Sugar

1

tbsp

Lemon Juice

2 1/2

tsp

Cornstarch
Instructions
In a small pan, combine blueberries, 3 tablespoons water, lemon juice and sugar.

Bring to a boil over medium heat, reduce heat and simmer.

In a small bowl, stir together cornstarch and 1 tablespoon of water until blended.

Add cornstarch slurry to pan and stir to combine.

Simmer until sauce thickens (about 5 minutes).
Nutrition
Calories:
200
kcal
|
Carbohydrates:
51
g
|
Protein:
1
g
|
Fat:
1
g
|
Saturated Fat:
1
g
|
Sodium:
5
mg
|
Potassium:
114
mg
|
Fiber:
4
g
|
Sugar:
39
g
|
Vitamin A:
80
IU
|
Vitamin C:
20
mg
|
Iron:
1
mg