Oh these Cream Cheese Crescents with Chocolate Drizzle are perfect! I am enjoying one with my evening coffee. These crescents have just the right amount of yumminess. The best part is they have a hint of coffee flavor. Not anything strong at all just a hint of flavor added to the cream cheese filling.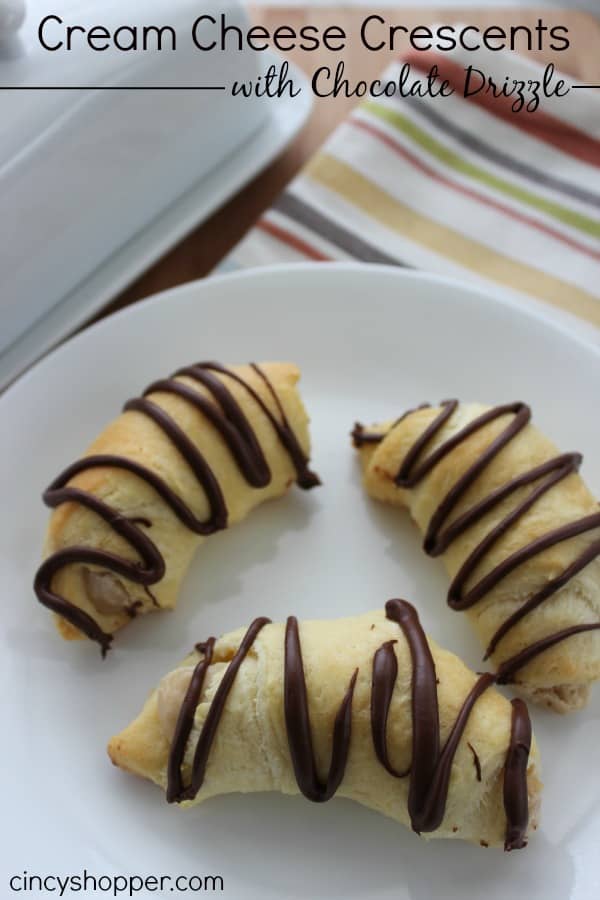 I like how useful crescent rolls can be. We can use them for an appetizer like I did with the Pepperoni Pizza Crescents or like these as a dessert or breakfast item. They are so simple that even the kiddos can help make them. Not to mention I think they look delicate and sophisticated ha ha! Normally I would have to pick something up in the bakery to have it look this good.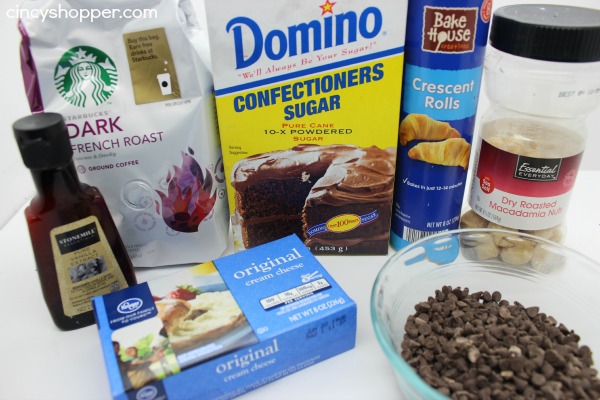 INGREDIENTS
ROLLS:
1 can Crescent Dinner rolls
1/4 cup Powdered Sugar
4 oz Cream Cheese softened
1 1/2 tsp cool strong Coffee
1 tsp Vanilla
1/4 cup chopped Macadamia Nuts
GLAZE:
1/4 cup Chocolate Chips
1/2 tsp Shortening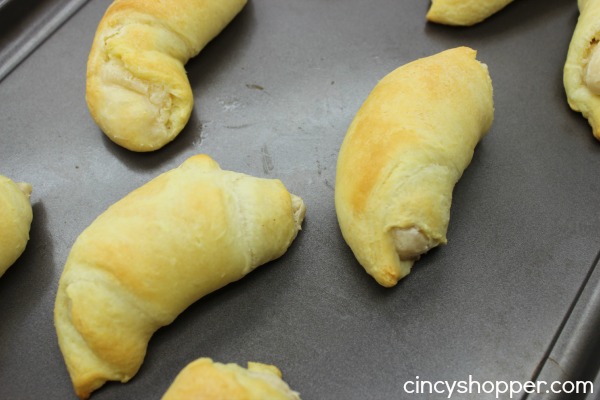 DIRECTIONS
Heat oven to 350.
spray cookie sheet with non stick spray.
Combine powdered sugar, cream cheese, coffee and vanilla and blend well.
Add in macadamia nuts.
Separate dough and spoon about a tablespoon of cream cheese mixture onto one end of each piece of dough.
Roll dough, starting at filling end, up to opposite point and place on greased cookie sheet.
Bake 12-15 minutes or until golden brown.
Cool 5 minutes.
Melt chocolate chips and shortening in microwave by heating in 30 second intervals then stirrring. Repeat until smooth.
Drizzle over rolls.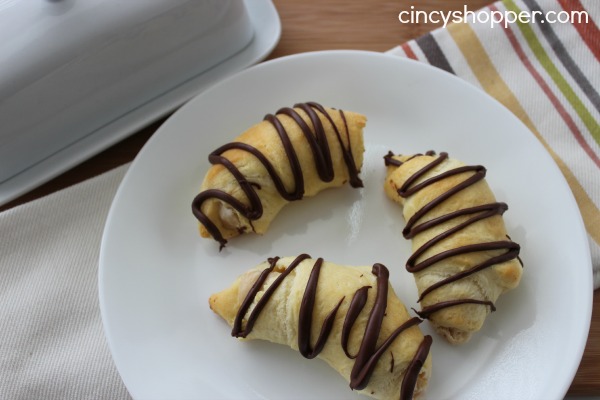 These little Cream Cheese filled Crescents are for sure a keeper. Very tasty! If you are looking for a light breakfast or dessert that looks great and tastes great, whip up a batch of these. They are absolutely perfect!