If you are looking for a refreshing cold drink, these Tropical Slushies with pineapples and peaches will have you totally refreshed. Super simple and a perfect tropical blend. Hot summer days will be here soon (fingers crossed) and we will all be sipping on icy beverages. We had some gorgeous sunshine and warmer weather here in Cincinnati yesterday. My itch for everything warm weather arrived. I broke out some crop pants, t-shirts and of course some flip flops. Normally I will make the kids a cold treat for after school when the warm weather arrives. I will quite often make them 4 Ingredient Watermelon Sorbet or something simple like CopyCat Wendy's Frosty's. Yesterday, I was wanting something a bit more adultish, for myself ha ha!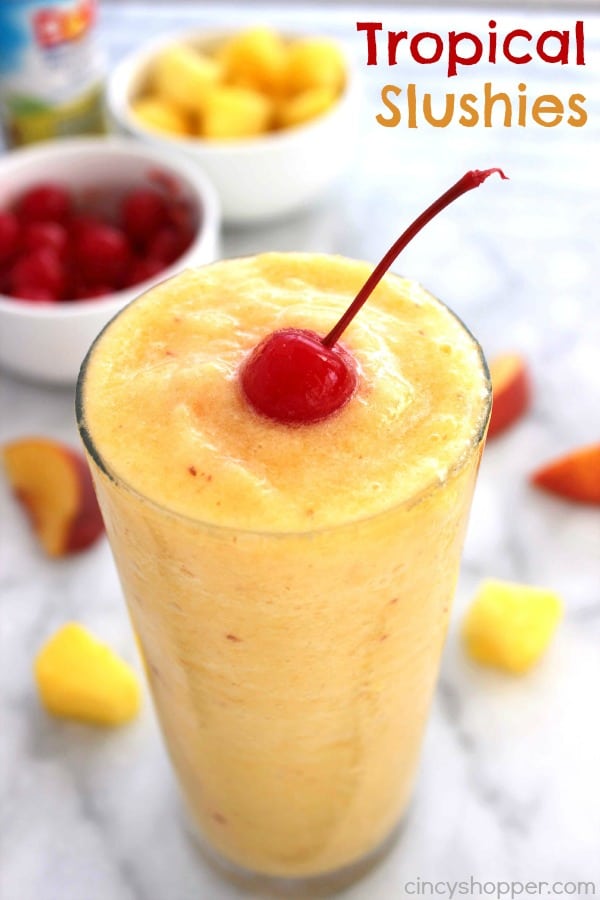 Tropical Slushies
Years ago, the hubby and I use to take vacations. We enjoyed a few vacations to Jamaica and Florida. Tropical drinks were always on the menu. This Tropical Slushie reminded me of quite a few of the drinks we enjoyed minus the alcohol. Wow, those were the days, ha ha. After whipping up this batch of slushies, I took a few minutes out to sip on one while listening to summertime type music. I imagined myself on a beach enjoying my drink and sunshine. I have to say it was a wonderful cure for those Winter Blues I was having.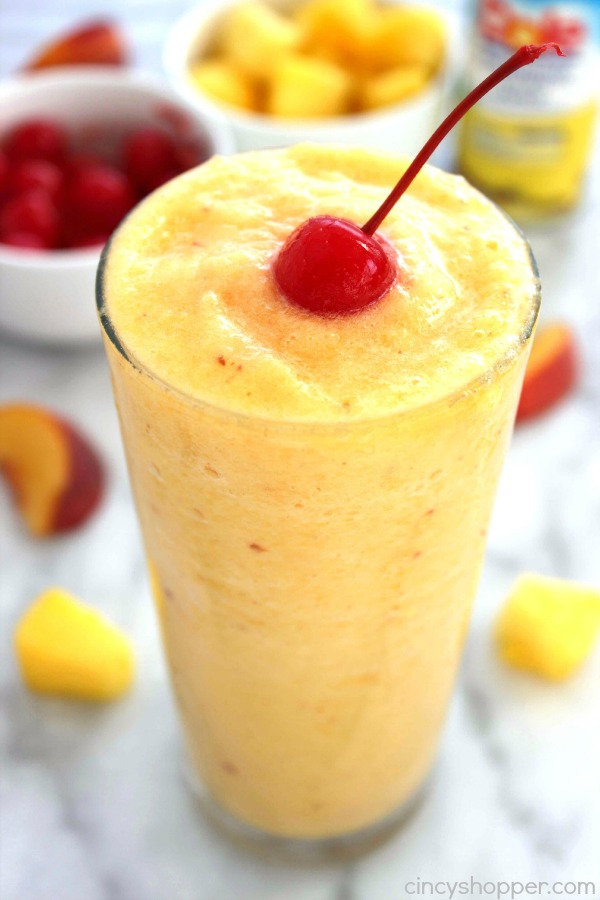 There seemed to be nothing else in life at that very moment. It last a few minutes before I had a couple of interruptions, lol. The fresh Pineapple and peaches blended with some pineapple juice made this refreshing beverage perfect. I even topped the tall glass off with a maraschino cherry to make it feel even more special. The next time I have some friends over on a hot day, I am going to be sure to make a couple pitchers, it will be perfect for serving up this summer.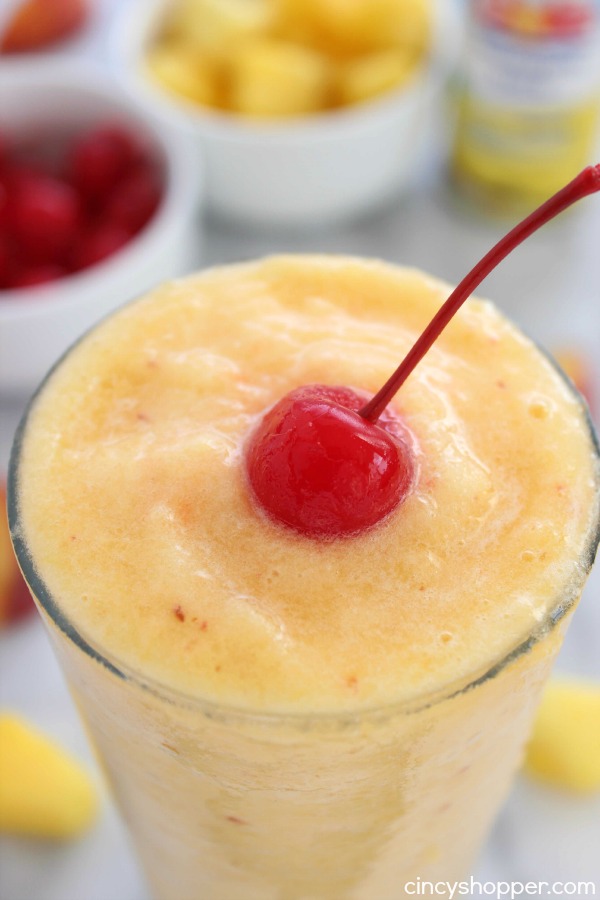 The ingredients I used for my Tropical Slushies was pineapple and peaches. I just froze them up and blended with a bit of pineapple juice and they came out perfect.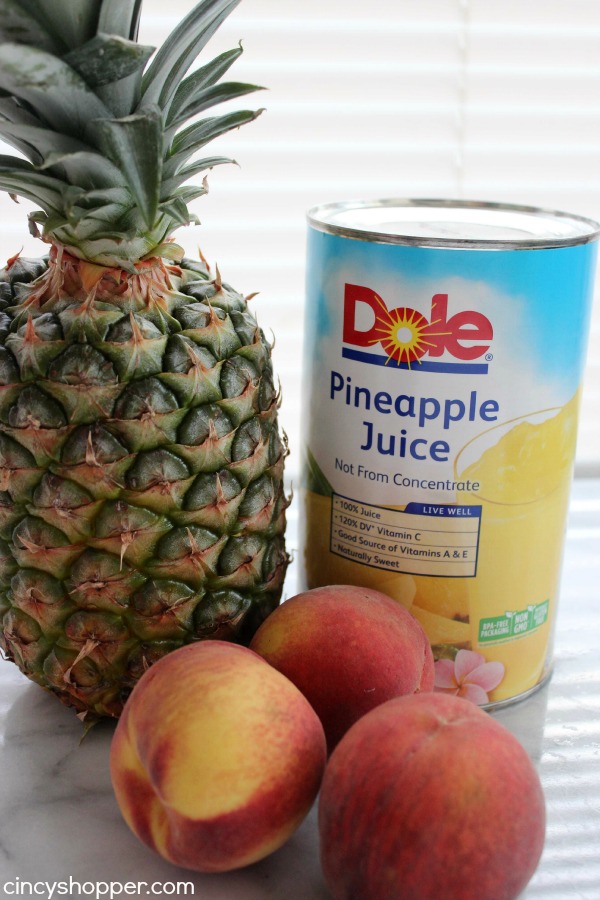 INGREDIENTS
1 1/2 cup diced Peaches, frozen
1 1/2 cup diced Pineapple, frozen
1 cuo Pineapple Juice
Maraschino Cherries for garnish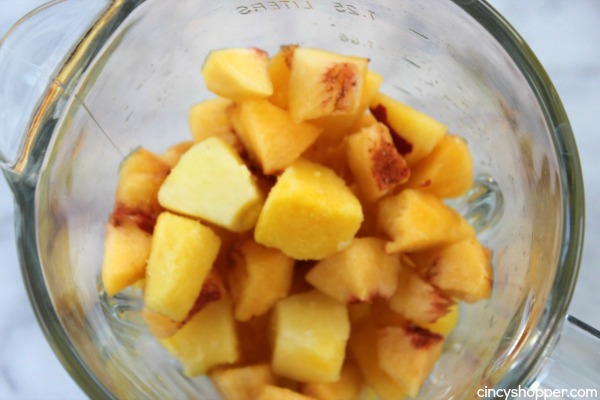 DIRECTIONS
Put item in blender and run until smooth.
Pour into glasses and garnish with cherries.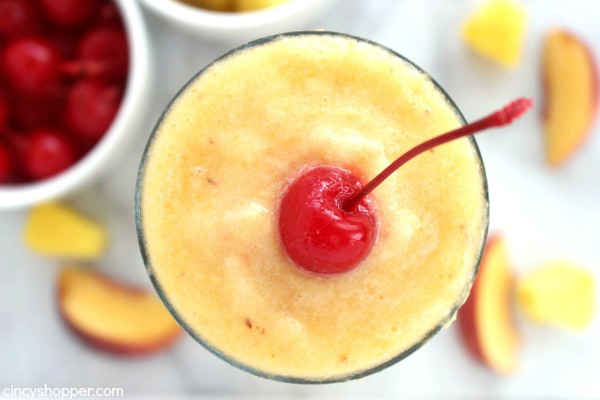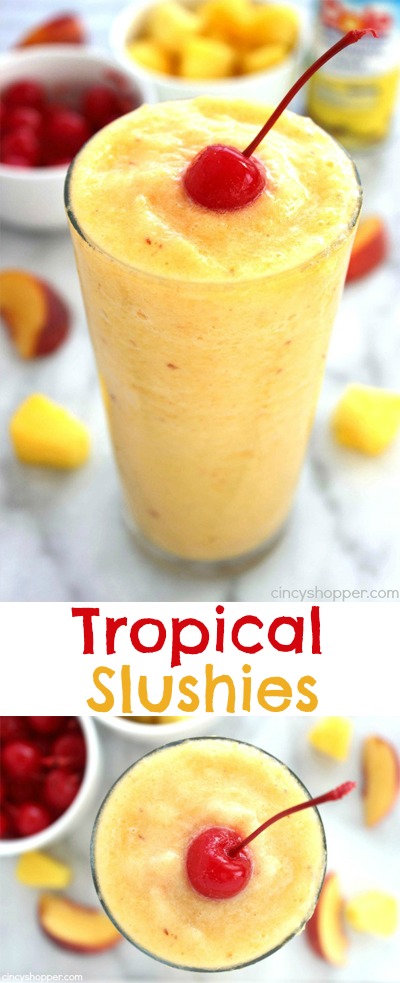 Tropical Slushies
Ingredients
1 1/2

cup

diced Peaches

frozen

1 1/2

cup

diced Pineapple

frozen

1

cuo Pineapple Juice

Maraschino Cherries for garnish
Instructions
Put item in blender and run until smooth.

Pour into glasses and garnish with cherries.
Be sure to check out these other recipes I have shared in the past…