My new all time favorite dessert has been discovered. This Starbucks Caramel Frappuccino Cupcakes Recipe is going to blow you away. I am talking totally delish has been found. I now know I have only known the word delish not "Totally Delish".  Earlier today I shared my CopyCat Starbucks Starbucks Caramel Frappuccino Recipe with you. After making one of my favorite Starbucks drinks I had to make a cupcake form.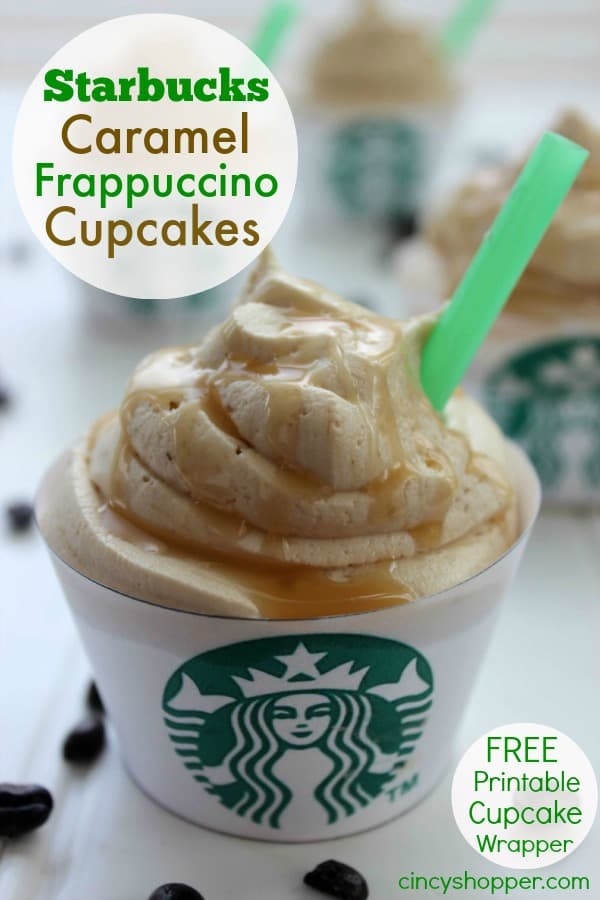 Starbucks Caramel Frappuccino Cupcakes Recipe
I am so SUPER amazed at how tasty and easy to make this Starbucks Caramel Frappuccino Cupcake was. I have honestly consumed 3 of them. My daughter arrived home from school and had two of them and can not quit discussing how "Totally Delish" these cupcakes are.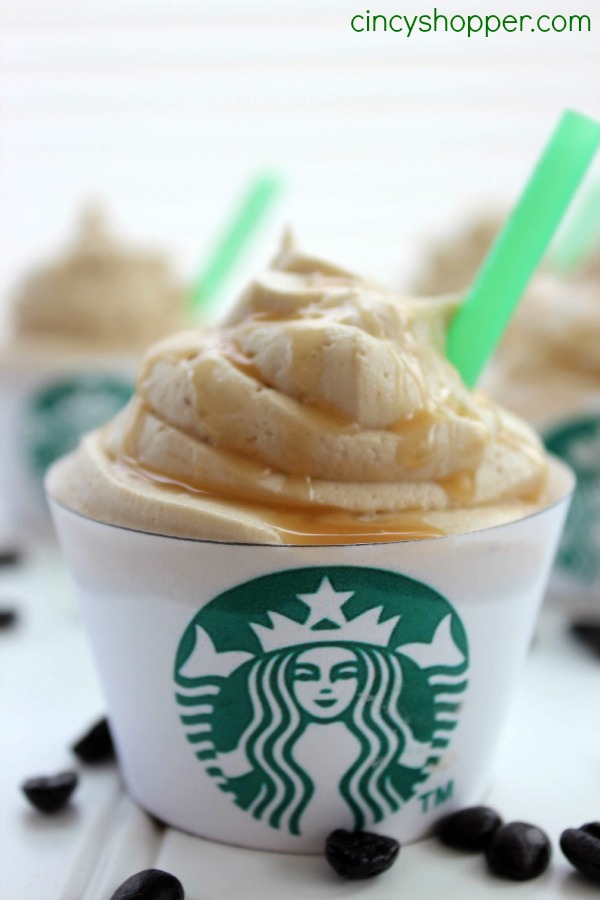 This recipe unlike others o the internet starts with a boxed white cake mix. I used some yummy Starbucks Via Instant Coffee in the Caramel flavor. I added on more caramel by filling them with Caramel too. Oh and my hubby made the cute Starbucks cupcake wrappers and has placed them in printable format to share with all of you. You can print the Starbucks Caramel Frappuccino Cupcakes Printable Wrapper here.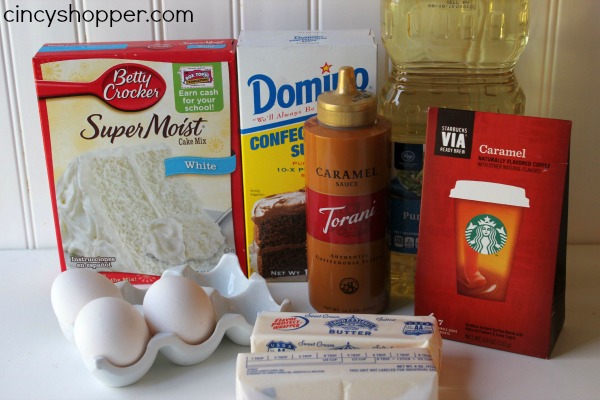 INGREDIENTS
1 box White or Yellow Cake mix
3 Egg Whites
1/3 cup Vegetable Oil
1 1/4 cup Water
2 Starbucks Via Caramel Coffee
1/2 cup Torani Caramel Sauce
4 cup Powdered Sugar
1 cup Butter
2 tbsp Milk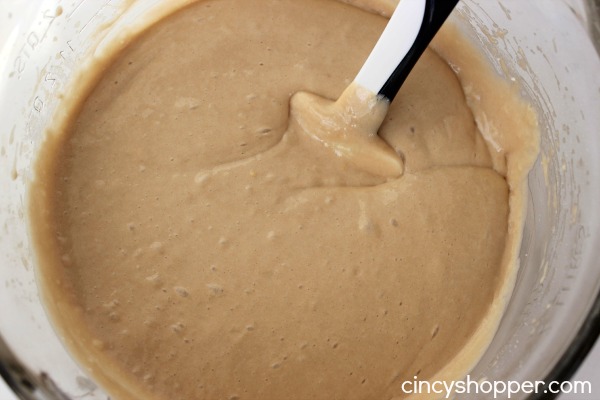 DIRECTIONS
Mix 1 1/4 cups hot water with 1 Via packet.
Make cupcakes according to box directions except use coffee in place of water.
Transfer to wire racks to cool.
Cut a small square in the top of each cupcake and remove a chunk from the middle of the cupcake.
Pour a small amount of caramel sauce into the middle of each cupcake.
Place the top of the "plug" back on each hole.
Cream butter and 1 packet of Via in a medium bowl.
Slowly add in the powdered sugar,  and milk as needed, until everything is incorporated and frosting is right consistency.
Transfer to piping bag or zippered bag and clip corner to pipe.
Ice each cupcake and drizzle tops with caramel sauce.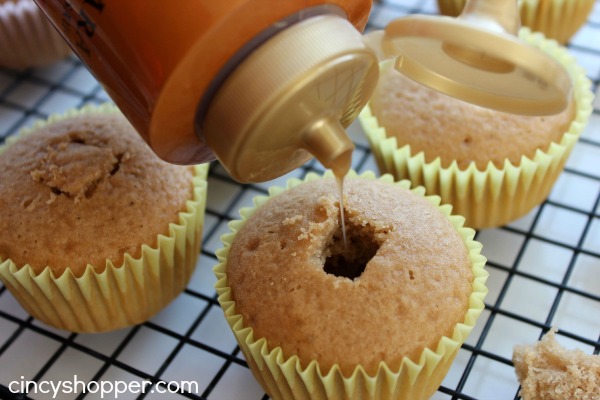 These Starbucks Caramel Frappuccino Cupcakes are so off the charts good. So good that I had to phone my aunt who is planning my grandmothers 80th Birthday party. I am now contributing 150 of these Starbucks Caramel Frappuccino Cupcakes for the dessert table at my grandmothers birthday.