Easy traditional Roasted Garlic Mashed Potatoes Recipe. I thought I would share some Thanksgiving side dishes with all of you this next week. I am sure all of you are making mashed potatoes for your Thanksgiving dinners. My hubby always wants to make different fancy mashed potatoes for the holidays. I never throw to much of a fit about it unless we are having company. Its always difficult to serve "off the wall" mashed potatoes on Thanksgiving, ha ha. Most (or at least, I like) traditional type of mashed potatoes that I can load up with a good gravy. This year we have agreed that he will make his traditional Roasted Garlic Mashed Potatoes. These potatoes are my absolute favorite.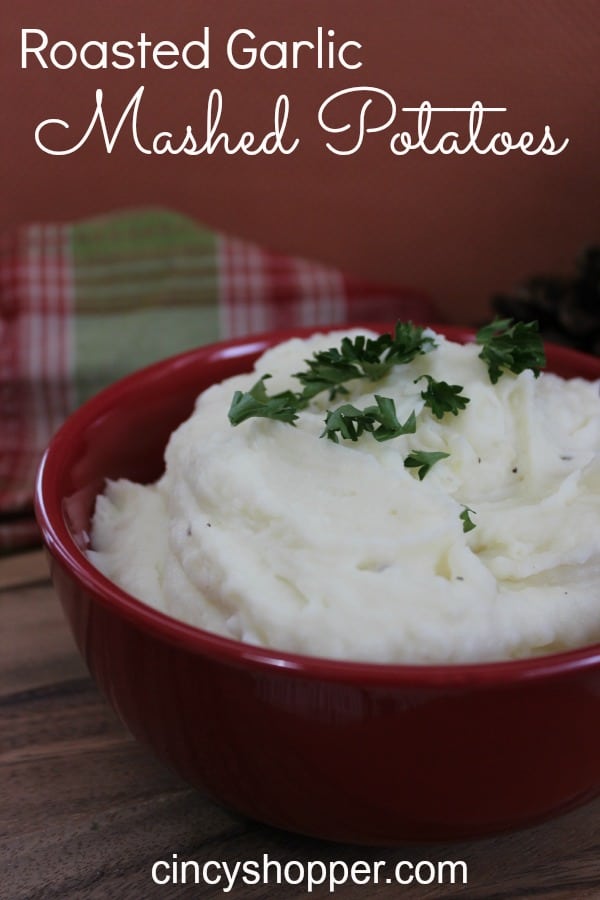 Roasted Garlic Mashed Potatoes Recipe
If you are making Thanksgiving dinner (or any dinner , ha ha) this year consider making these more traditional Roaster Garlic Mashed Potatoes. The garlic flavoring is just right. Not too much, not too little. Everyone at the dinner table will love the flavor on these spuds. Absolutely yummy. Roast up your garlic and grab some taters and a few simple ingredients and have one of your Thanksgiving Menu side dishes all taken care of.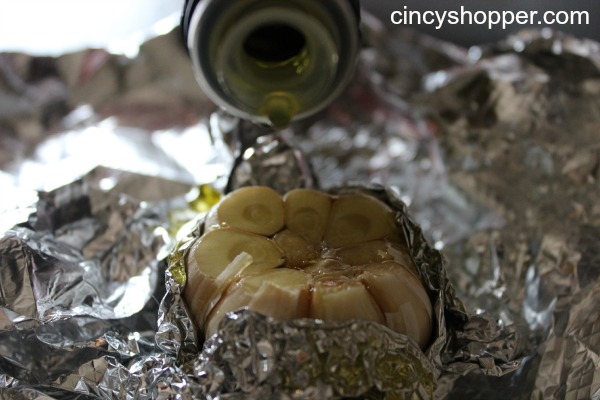 INGREDIENTS (Serves 6-7 people)
4 lbs Russet Potatoes
2 sticks (8 oz) room temperature Butter
1 cup room temperature Heavy Cream
1 head Garlic
1 tbsp Virgin Olive Oil
Salt (to taste)
Fresh Ground Pepper (to taste)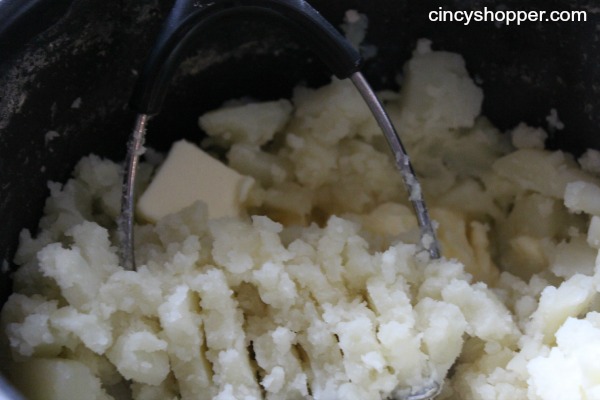 DIRECTIONS
Cut end off end of head of garlic, place in foil and drizzle with olive oil.
Close up foil and bake in 400 degree oven for 30 minutes.
Allow to cool.
Peel and dice potatoes into 1/2″ cubes.
Cover in water in large pan and boil 20 – 30 minutes, until soft.
Drain potatoes.
Add 4 cloves of the roasted garlic by popping out of their skins.
Mash potatoes with a masher until everything is pretty mashed
Add butter.
Use hand mixer to smooth out any remaining lumps.
Slowly add cream until potatoes reach right consistency.
Season with salt and pepper to taste.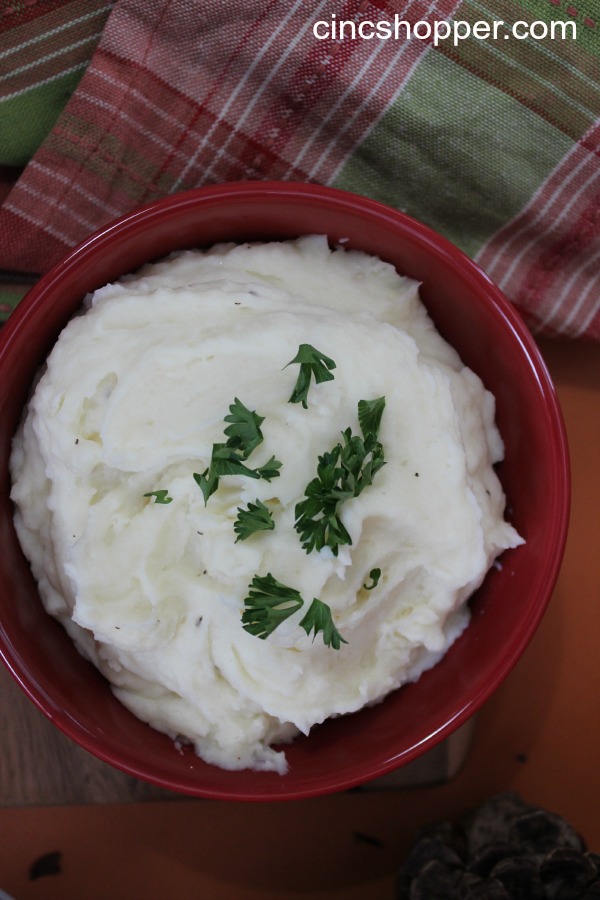 What flavor of mashed potatoes are you planning for your Thanksgiving Meal? If you have yet to choose your menu be sure to consider serving up these yummy Roasted Garlic Mashed Potatoes and some of the other Thanksgiving Dinner Sides that I will be sharing with you all week. Check out my recipe section for lots of great ideas for the holidays.