These Rice Krispie Treat Wreaths are so adorable and easy to make. We are always making Rcie Krispie Treats around our house. If you follow my blog, you probably already know that, ha ha. Over Thanksgiving vacation the kiddos and I were wanting to make up some krispie treats. The hubby recalled our Donut Pan that we had purchased (you can find this same pan on Amazon- Wilton Nonstick 6-Cavity Donut Pan
for just $8.99) and thought it would make a great shape for a Rice Krispie Wreath. I was so excited and believed his idea would work great. It DID!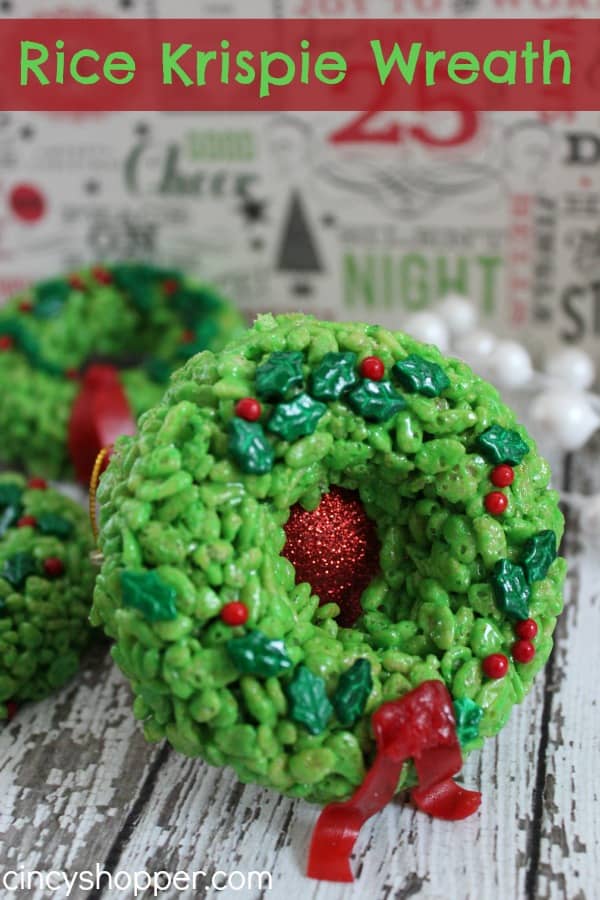 Rice Krispie Treat Wreaths
If you are a fan of Rice Krispie Treats and are wanting to make a festive Krispie Treat, throw these Rice Krispie Treat Wreaths together. They look great on a plate for a holiday party or in clear cellophane bags to give as a homemade gift. Just your basic Rice Krispie Ingredients and some green food coloring and you have a cute treat. We added some Fruit by the Foot for the ribbon and some holly and berry decorations to spruce them up a bit more. If you do not have the Wilton Donut Pan, consider forming them with a shape that you may have around your house to save on purchasing a pan.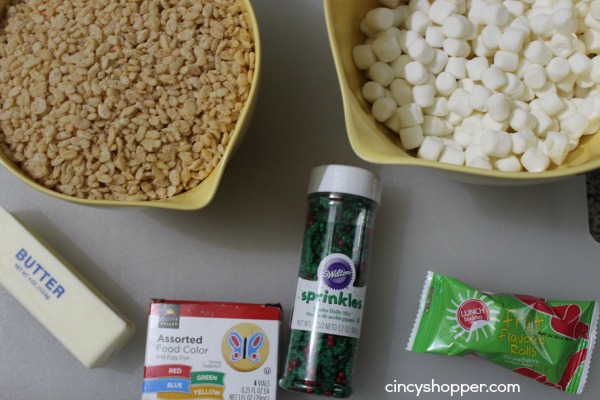 INGREDIENTS (Yeilds about 10)
3 tbsp Butter
6 cups Rice Krispies Cereal
10 oz Marshmallows
Green Food Coloring
Wilton Holly and Berry Decorations.
Red Fruit by the foot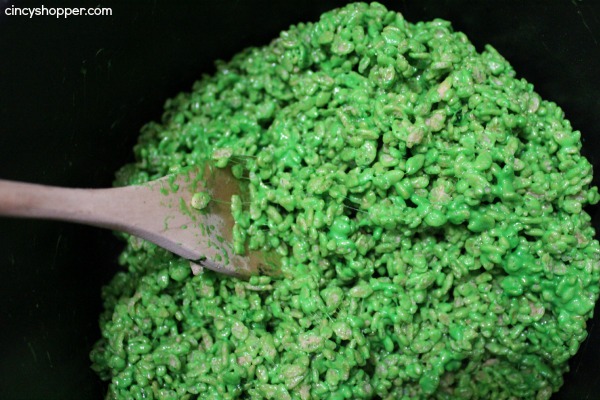 DIRECTIONS
In a medium to large saucepan, melt butter over low heat.
Add the marshmallows and stir until completely melted.
Stir in enough food coloring to make the marshmallows very green.
Remove from heat.
Add Rice Crispies cereal and stir until cereal is well coated.
Prepare the donut pan by spraying with cooking spray or coating with butter.
Distribute the candy decorations around each donut cavity.
Butter a spoon or your hands or use wax paper to press the mixture firmly into the pan.
Give them just a minute to cool, then flip them out onto wax paper and repeat process for remaining mixture.
Cut off roughly 4″ length of fruit strip.
Cut this in half lenghtwise.
Fold over each side toward middle to make bow (you don't need to tie as this sticks to itself instantly).
Place on each wreath.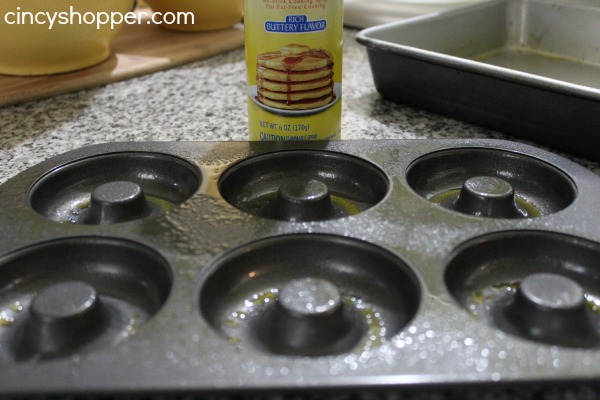 If you are looking for other holiday treat ideas be sure to check out all the great recipes I have made this holiday season. My kiddos have been loaded up with way too many treats, ha ha!