How about offering up some Pumpkin Spiced Glazed Carrots for your fall meals? With fall here it's all about the pumpkin and apples, right? Without pumpkin and apples I am not sure I would like fall quite as much ha ha! I will admit that fall really makes me want to cook and enjoy the kitchen. I like having the kiddos ask "what smells so good" when they arrive home from school.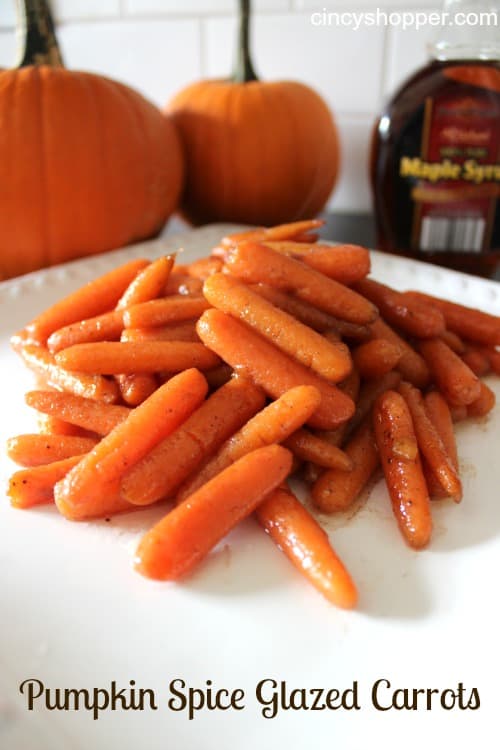 Pumpkin Spice Glazed Carrots
Last evening I had made some pretty basic chicken (the kids like things plain and tasteless… what is wrong with them? ha ha) . I wanted a side dish that offered up some real flavor. I decided it was time to add some yummy sweet flavor  to our baby carrots I had boiled up. Pumpkin spice, brown sugar and a touch of maple really kicked some fall flavor into these babies. I quite often make carrots and I like to find some additional flavors as they can be quite bland when plain or just buttered.  If you are looking to add some yummy fall flavors to your carrots consider whipping up this quick and easy Pumpkin Spice Glazed Carrots. The hint of pumpkin, maple and brown sugar really made them quite tasty.
Ingredients
1 Bag of Peeled Baby Carrots
1/2 Stick Butter
1/4 cup of Brown Sugar
1 TBSP Maple Syrup
1/2 TSP Pumpkin Spice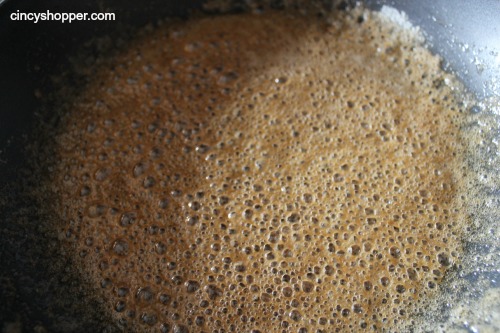 Directions
In a medium sized pot boil carrots until tender
In a saute pan melt butter and add in remaining ingredients until caramelized
Add carrots and coat
This is such a quick and easy side dish to add to your fall menu planning. If you are looking for other recipes be sure to take a look at others here. I will be adding more fall favorites in the next few weeks for you to consider for all of those holiday dinners we will be having before we know it.