Hershey brownies are delicious, rich and chocolaty, made easily in one bowl! You'll want to make this simple chocolate dessert often!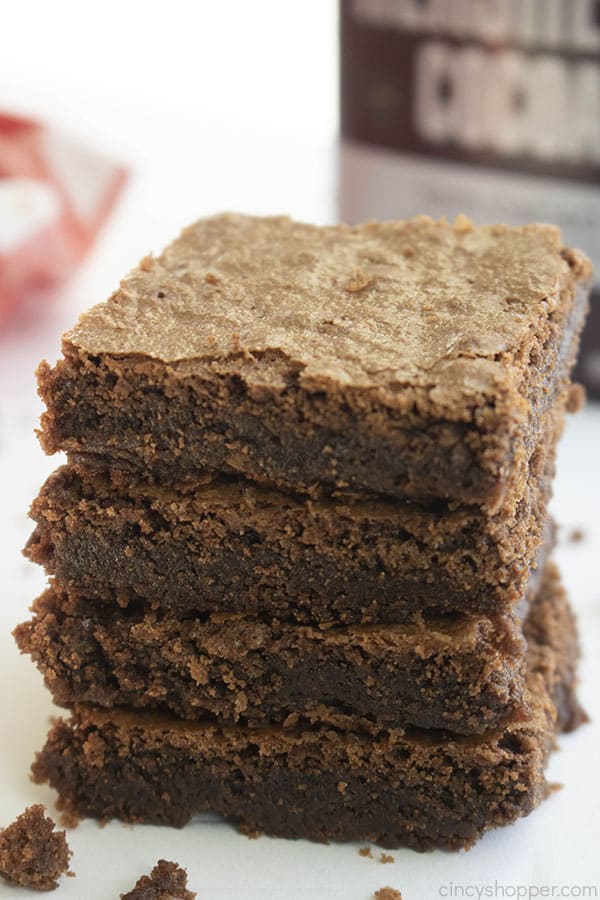 When you need a quick and easy dessert, not much beats the beloved brownie. The best part is, making brownies from scratch is easy!
There's no reason to make them from a box mix when you can make something that tastes so much better with just a little more effort.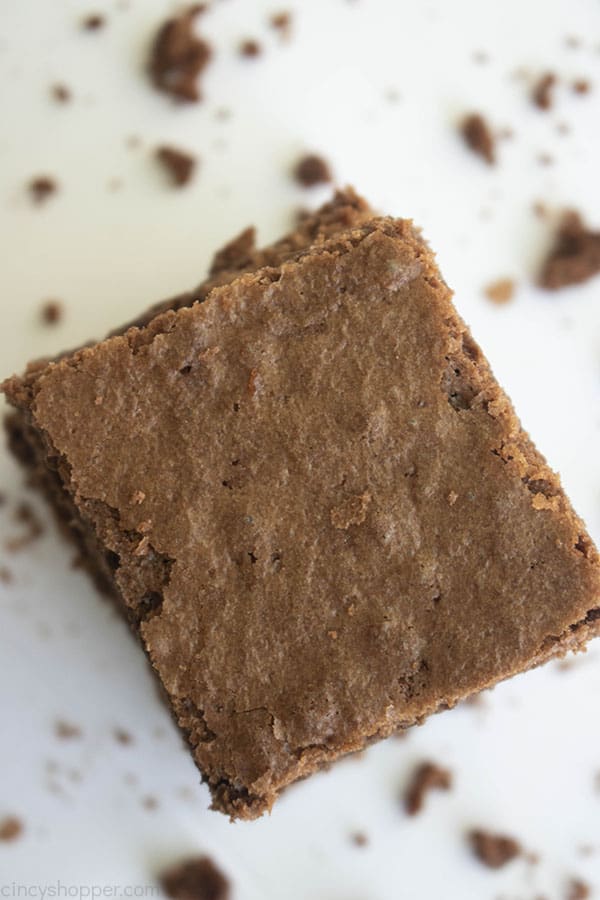 INGREDIENTS TO MAKE THIS RECIPE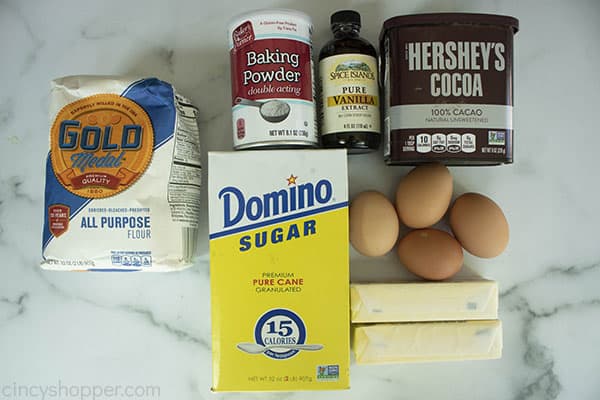 One of the best things about homemade brownies like these is that the ingredients are just simple pantry staples.
As a result, you can whip up a batch of one bowl brownies easily, whenever the craving for a chocolate dessert comes on! Here's what you'll need:
Butter
Granulated Sugar
Vanilla Extract
Large Eggs
All-Purpose Flour
Unsweetened Cocoa Powder
Baking Powder
Salt
Optional add-ins
If you want to add some extra texture to your Hershey brownies, feel free to add up to 1/2 cup total of any of the following add-ins:
Chopped nuts
Chocolate chips
Flavored chips such as butterscotch, mint, white chocolate, etc.
M&Ms or Reese's Pieces
Candy bars such as Snickers or mini peanut butter cups
Dried cherries or other dried fruit
NOTE: Using more than 1/2 cup of add-ins will leave you with too much "stuff" and very little brownie.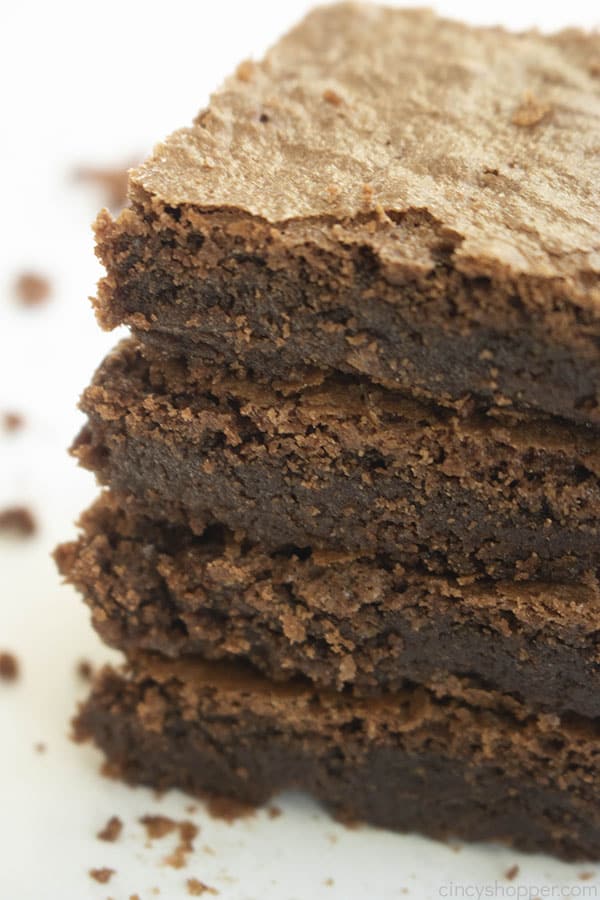 Can I use Hershey's chocolate syrup instead of cocoa powder?
To be honest, chocolate syrup is not a good substitute for cocoa powder, at least not for this Hershey brownies recipe.
First of all, chocolate syrup has a lot of extra sugar in it, so your brownies may end up too sweet.
Also, Hershey's chocolate syrup is a liquid while the cocoa powder is dry. This difference will likely throw off the consistency of the brownie batter.
There are a few brownie recipes around that are made with Hershey's chocolate syrup, but the ingredients are completely different than the ones in this Hershey brownie recipe.

How do I make Hershey brownies more fudgy?
This recipe creates cocoa brownies that are a good balance between cakey and chewy.
Fudgy brownies have more fat and less flour in them. So, to make fudgier brownies, you typically need to use more butter and chocolate. My recipe for peanut butter brownies makes super tasty brownies!
Cake brownies like this recipe have extra flour, and we also use baking powder, which causes them to rise a little bit. Some brownie recipes also have an extra egg in them because it adds volume and tenderness.
If you want fudgier homemade Hershey brownies, you can alter my recipe pretty easily. Simply use 3 eggs instead of 4, and omit the baking powder.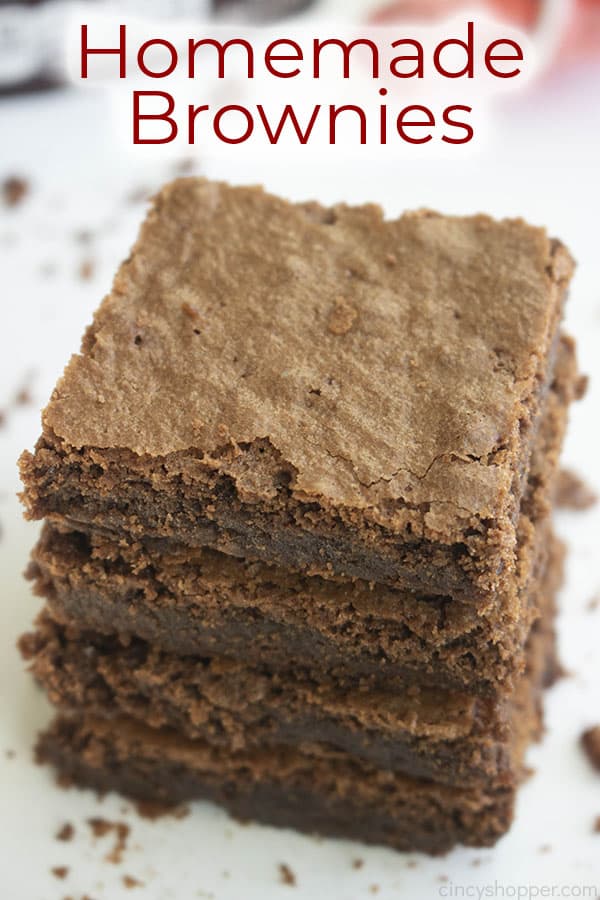 Making one bowl brownies
Making homemade brownies doesn't get much easier than this Hershey brownie recipe!
Preheat the oven and grease a 9 x 13-inch baking pan..
Combine the ingredients. Add all ingredients to a large mixing bowl.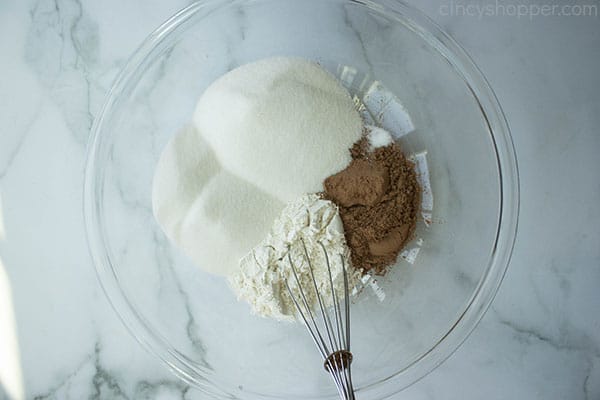 Use a whisk or mixing spatula to beat together all of the ingredients until just blended. You can use an electric mixer, on medium speed.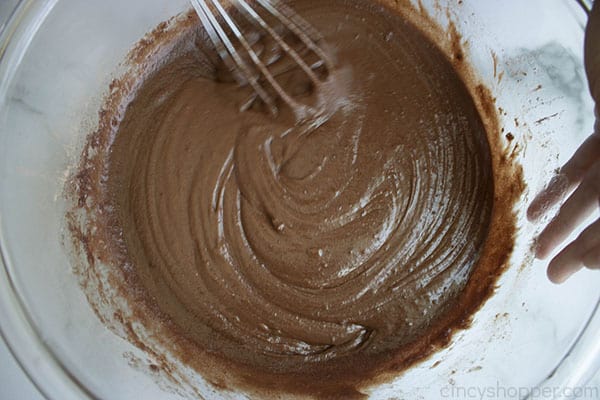 Add batter to the prepared pan. Be sure to spread the batter evenly into the pan so that the brownies are all the same thickness.
Bake, cool, serve, and enjoy!
How to tell when brownies are ready
The easiest way to know that your brownies are ready is to insert a toothpick into the center of the pan. If the toothpick comes out with wet batter on it, let the brownies cook for a bit longer.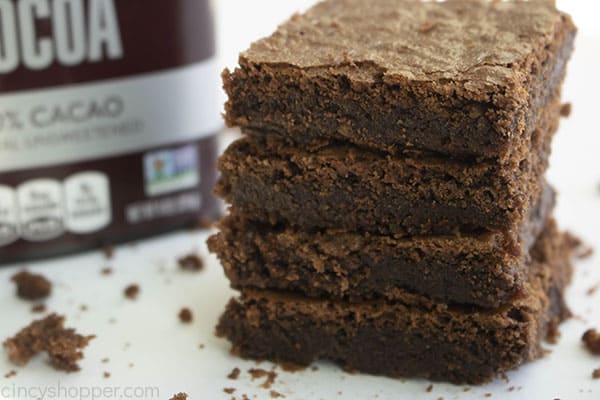 Recipe notes
Should I bake brownies in a metal or glass pan?
You can use either type of pan; the size is the most important thing. For the best results, you will want to use a 9 x 13-inch pan.
That being said, if you're a fan of brownies with crispy edges, the extra heat from a metal pan will give you the crispiness you are looking for.
If you plan to bake your homemade brownies in a glass pan, to prevent sticking, be sure to grease the pan really well.
Can you freeze brownies?
You can absolutely freeze them! Just be sure to wrap them well with one layer each of plastic wrap and aluminum foil. They will keep well frozen for about 3 months.
I hope you enjoy this Hershey's cocoa brownie recipe as much as I do!
Homemade Hershey Brownies
Hershey brownies are delicious, rich and chocolaty, made easily in one bowl! You'll want to make this simple chocolate dessert often!
Ingredients
1

cup

Butter

melted

2

cup

Sugar

1

tsp

Vanilla

4

Eggs

1

cup

Flour

1/2

cup

Cocoa Powder

1/2

tsp

Baking Powder

1/2

tsp

Salt
Instructions
Preheat the oven to 350.

Heavily grease a 9x13" pan. Set aside.

In a medium large bowl, beat together all ingredients until just blended.

Spread the batter into the prepared pan.

Bake for 20-30 minutes until a toothpick inserted in the center comes out dry.

Allow to cool before cutting.
Nutrition
Calories:
444
kcal
|
Carbohydrates:
58
g
|
Protein:
5
g
|
Fat:
23
g
|
Saturated Fat:
14
g
|
Cholesterol:
127
mg
|
Sodium:
366
mg
|
Potassium:
121
mg
|
Fiber:
2
g
|
Sugar:
45
g
|
Vitamin A:
736
IU
|
Calcium:
40
mg
|
Iron:
2
mg