I never realized how easy it is to make Homemade Fruit Roll-Ups. I finally decided it was time to give a try at these yummy treats. I honestly have to stock up every time I find a sale on Fruit By the Foot, Fruit Snacks and Fruit Roll-Ups are on sale. My kids can polish off a box in about 1 minutes time. I know they contain sugar but my kids love their sweet treats.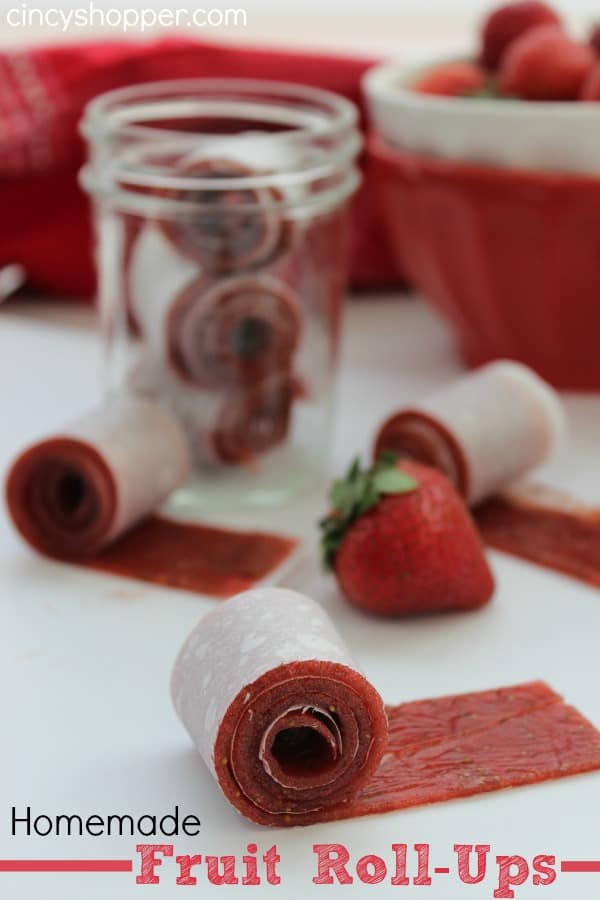 Homemade Fruit Roll-Ups
These Homemade Fruit Roll-Ups are so simple. They require only one ingredient if you would like. You do no need to include the sugar. These just take a ton of time. Patience is the key to having them turn out great. I made this tray yesterday and it took the whole day. The kiddos had this tray polished off as soon as they arrived home from school, ha ha. I think I will make a few trays next time. I always prefer real fruit versus the artificial stuff. To my amazement they prefered these over the store bought 9maybe they are growing up ha ha).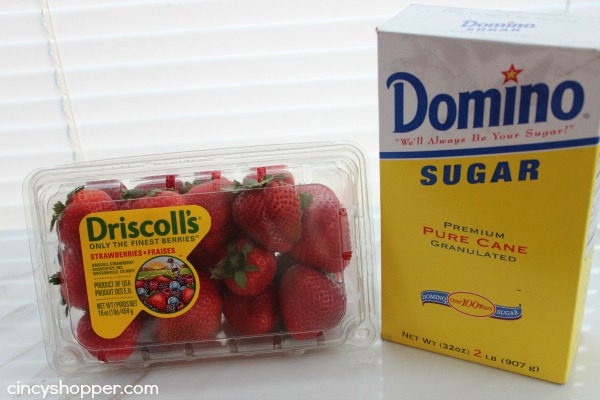 INGREDIENTS
3 Cups of Fruit (I used Strawberries)
Sugar (Optional)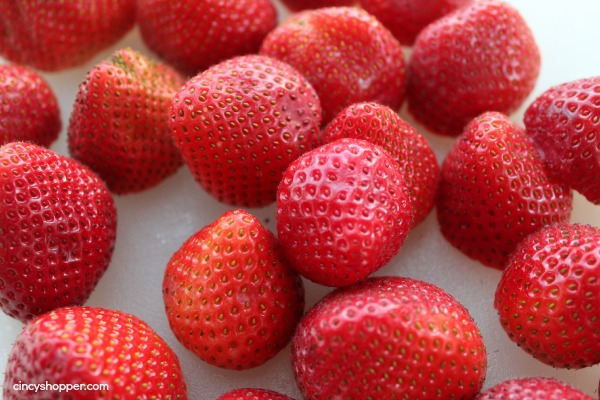 DIRECTIONS
Preheat oven to 170
Line a cookie sheet that has a lip with plastic wrap (be sure to overlap your sides).
Puree your fruit in food processor until smooth consistency.
Add sweetener of your choice (I used sugar) and sweeten to taste.
Pour mixture on to prepared cookie sheet about 1/8″ thick.
Bake for 6-8 hours. Wait until your center is no longer tacky.
Lift plastic wrap out of cookie sheet and place on the countertop to cool.
Flip over onto parchment paper.
Remove plastic wrap.
Cut into strips and roll.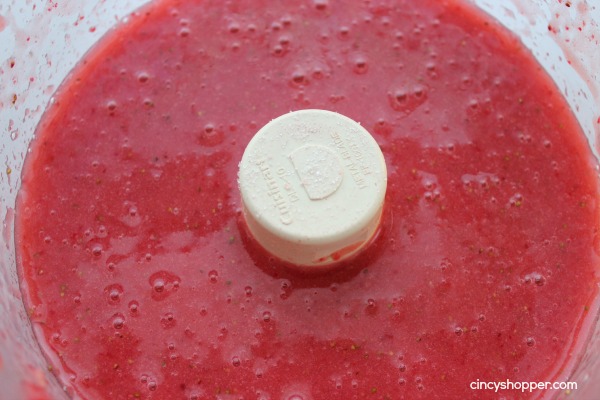 I am thinking of trying out some mangos next time week make these. The wonderful thing is that I can make these at home now with just about any fruit. Also, no dehydrator is needed.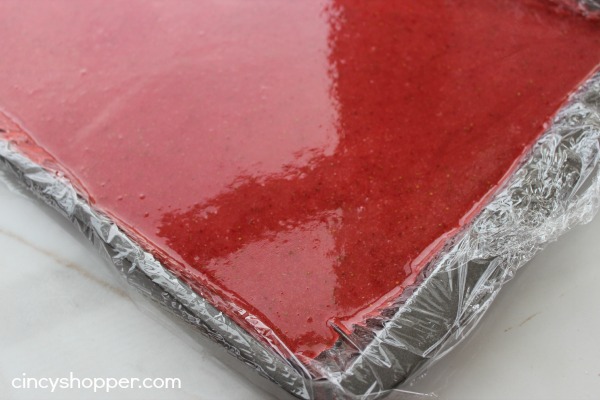 What a yummy treat to have homemade. If you make these, do not be too surprised if you are being begged to make more, ha ha!