Here you have The Best Baked Italian Meatball recipe. They are quite simple to make since we cook them in the oven. Serve with spaghetti and sauce, in a casserole, on a sub roll, or enjoy as is.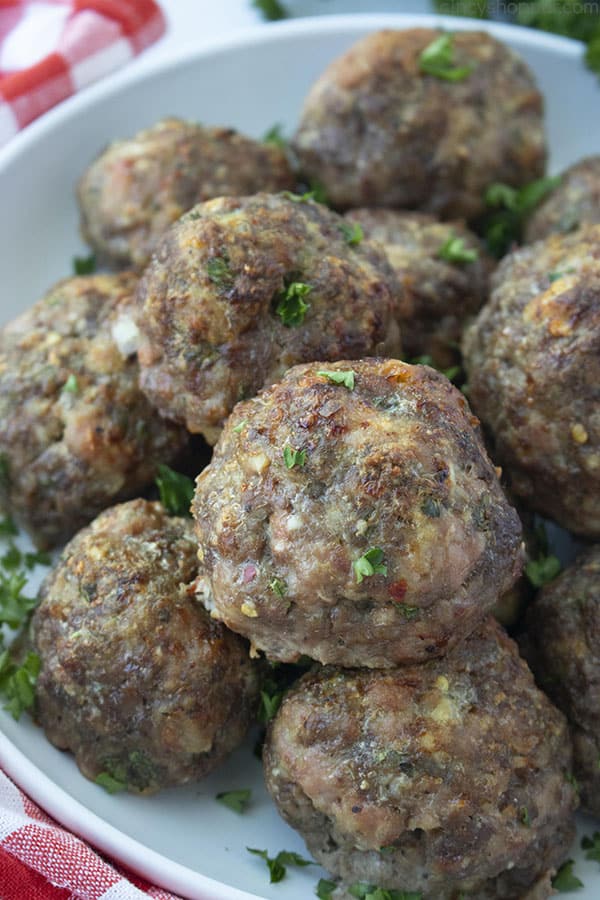 Italian Meatballs
Italian food is always comforting and filling. They are some of my favorite meals to make for my large family. I have been making these Italian Meatballs for years to serve with most of our pasta dishes. The entire family devours them.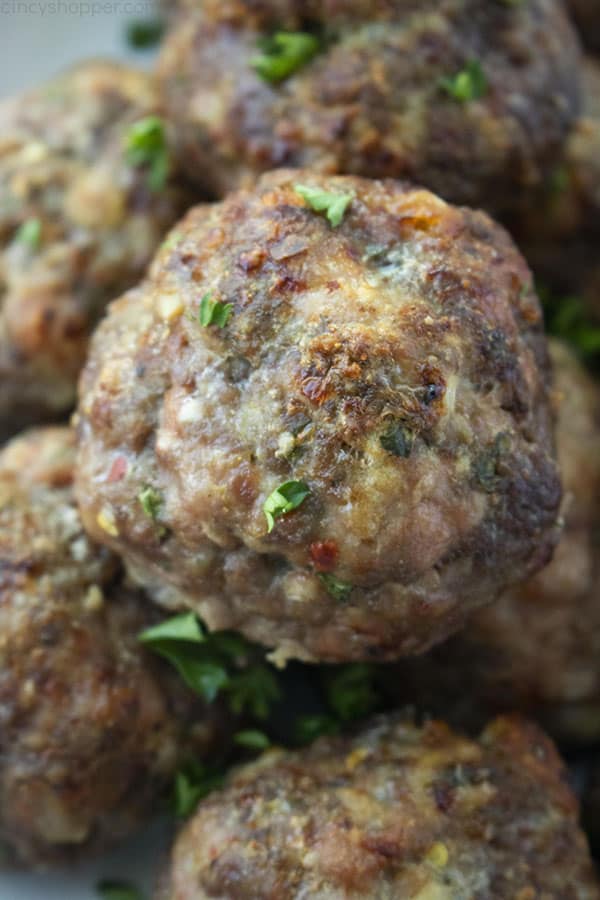 Meatballs with Homemade Spaghetti Sauce is so good. A big spaghetti dinner with salad and bread with my Homemade Garlic Spread rates high on my favorite dinner list. It's an easy dinner and is super tasty.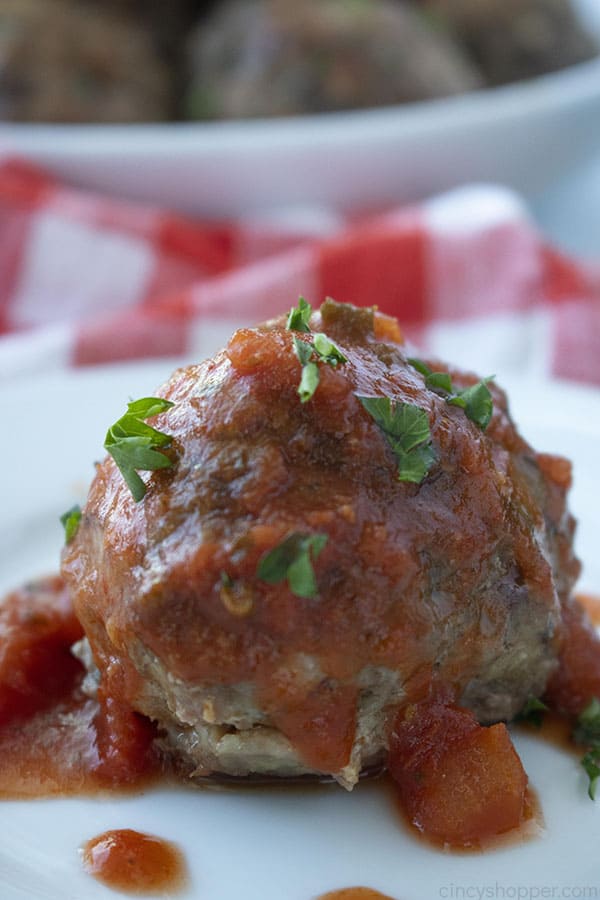 These are great for feeding a crowd. Sometimes, I will make quick and easy Slow Cooker Party Meatballs and other times, these Homemade Meatballs for our family get-togethers. Homemade is always best when I have a little bit of extra time required for this great recipe.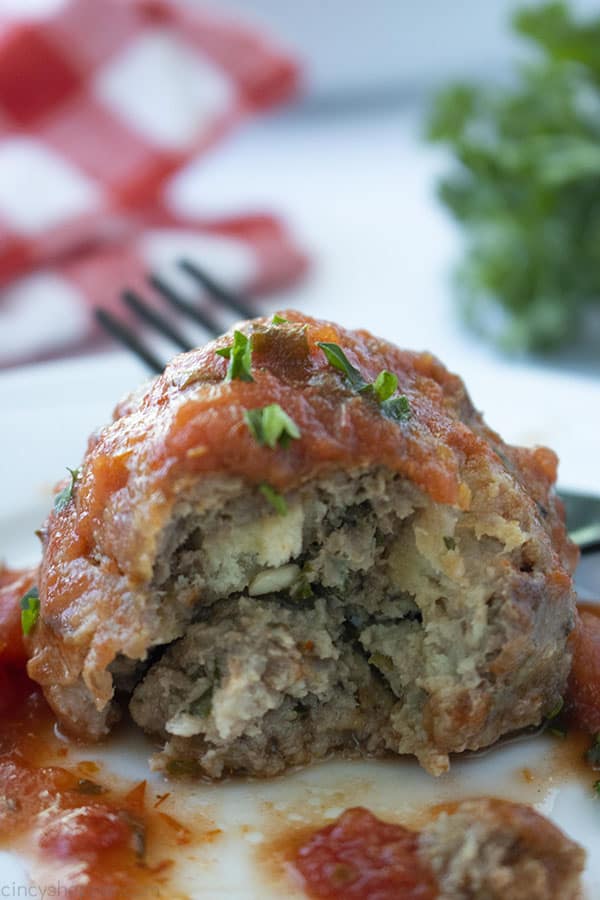 If we have leftovers, the meatballs with sauce on sub rolls make for a great lunch or second dinner because they reheat well. Plus, you can make them quickly. Mozzarella or Provolone cheese, Italian meatballs, and sauce on a roll are insanely delicious.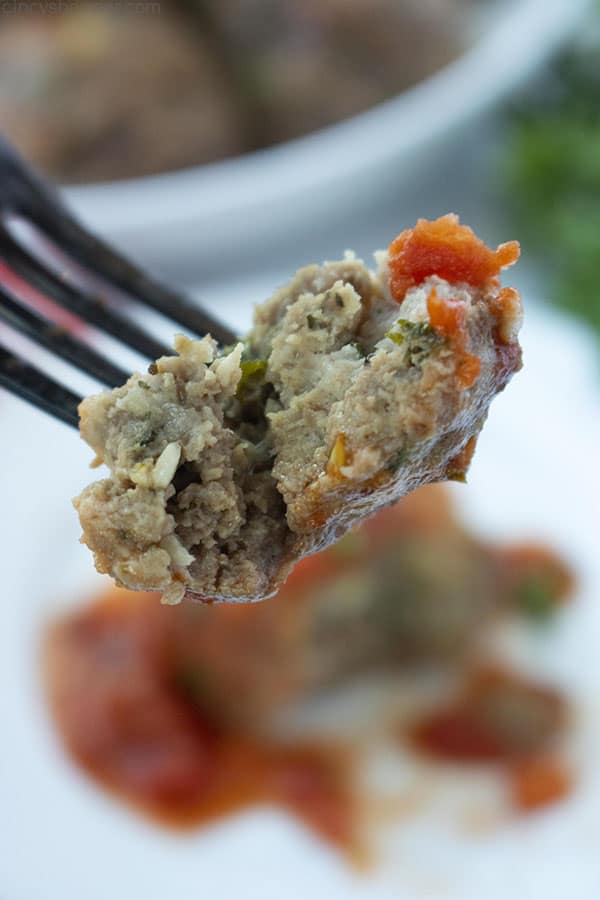 For this recipe, I use both ground beef and pork. It adds the extra moisture needed for a juicy and soft meatball. The taste is not overpowering, and the flavor is perfect.
I also use bread; it's a classic ingredient in traditional meatballs. When combined with a little bit of milk, it will make them so tender. Some recipes like the one found on the Pillsbury website use bread crumbs but, I think plain sandwich bread is best.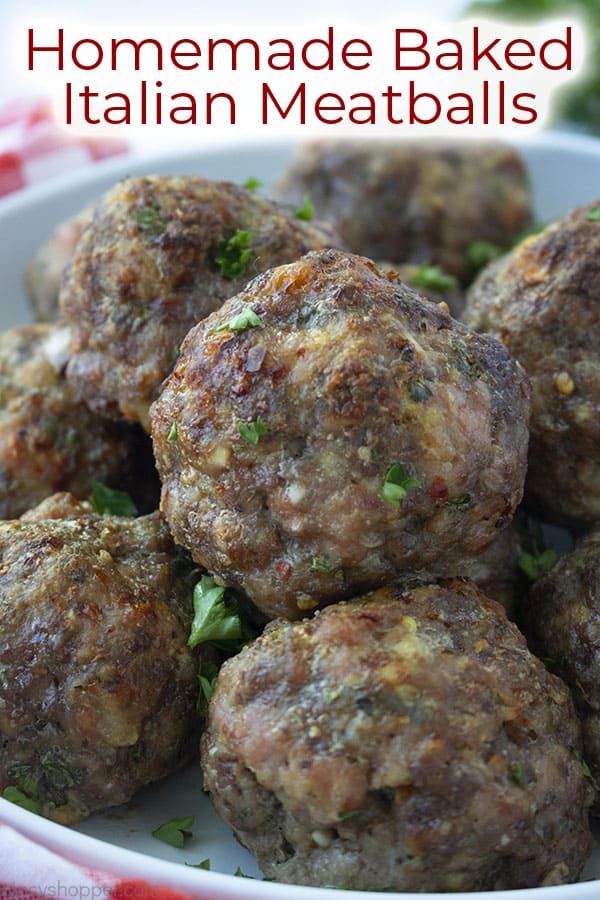 Fresh Parsley is always a great addition. Anytime that fresh herbs can be used, use them. The flavor profile is better. I do not keep fresh oregano, garlic, or basil on hand so, I use prepackaged.
I use onion in our meatballs. Onion makes everything better if you ask me. If you have picky eaters, go ahead and puree the onion, they will not even know you have hidden them.
Freshly grated Parmesan cheese is the secret ingredient that makes these so delicious. Pre-shredded cheese will not taste as good or result in the same consistency. Skip the stuff in the can or bag, and you will thank me later.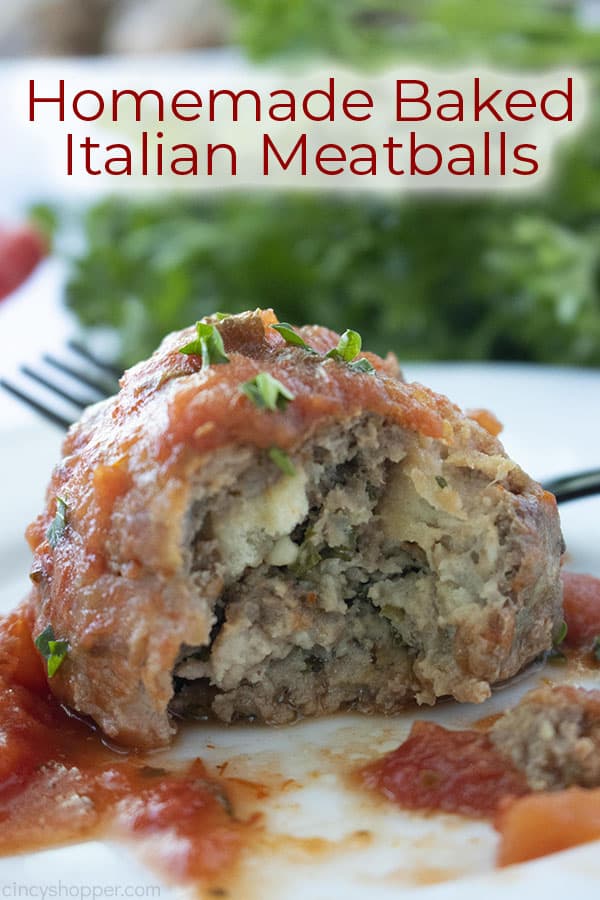 Ingredients to Make Italian Meatballs
Ground Beef
Ground Pork
Bread
Egg
Milk
Parmesan Cheese
Onion
Parsley
Basil
Oregano
Crushed Red Pepper
Salt & Pepper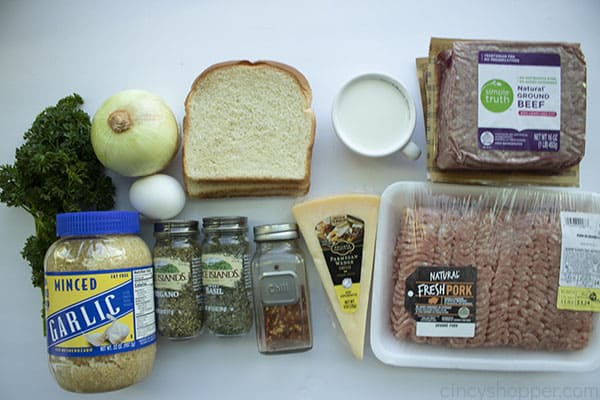 How to Make Italian Meatballs
First, you will need to preheat the oven to 425 degrees. Then, line a baking sheet with aluminum foil. Now, tear or cube your bread and add to a large mixing bowl. Add the milk, mix, and allow to soak.
Next, add a small amount of olive oil to a small skillet. Add the onion and cook until translucent.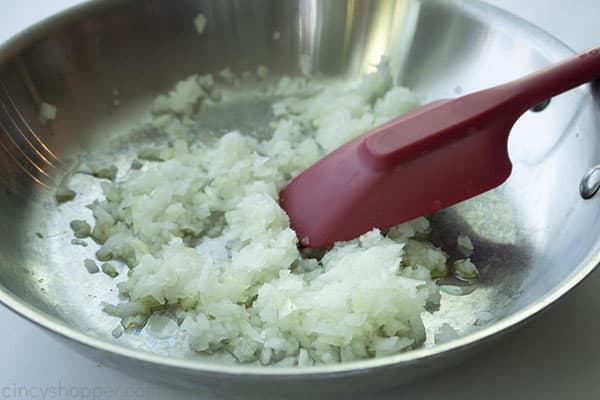 For the next step, add the onions along with all remaining ingredients to the bread and milk mixture.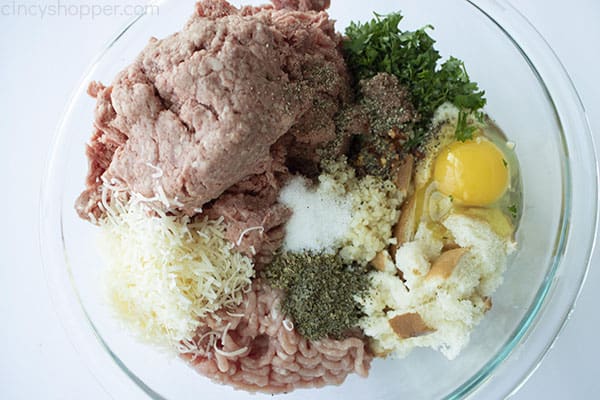 Mix all the ingredients until well combined. I usually use my hands for this step.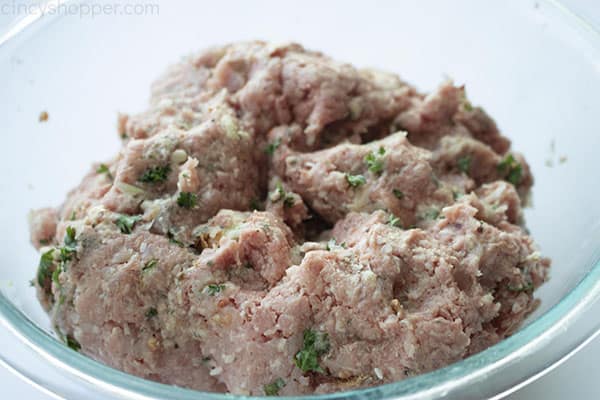 Now it's time to form the meatballs. I have found that we prefer to make them about an inch and a half in size. Hands work best. Sure, you can use a scoop if you prefer.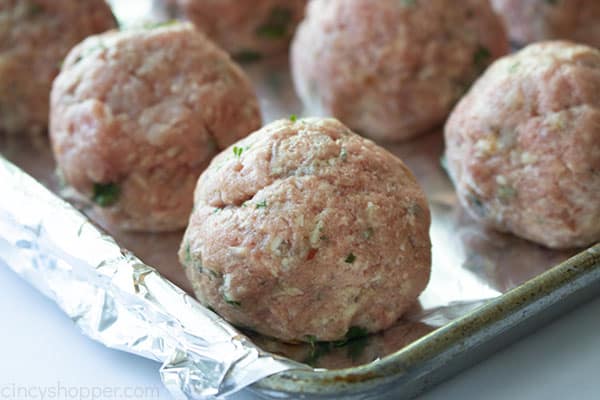 Finally, add them to the prepared sheet and bake for 25-30 minutes. Be sure the internal temperature is at least 165 degrees.
Baking meatballs is so much easier than pan frying. Using the oven creates less mess. They keep their shape, size, and texture much better than fried versions
The cooked meatballs can be stored in the refrigerator for 3-4 days in an airtight container. So, they are a great make-ahead recipe. Or, go ahead and freeze them if you would like.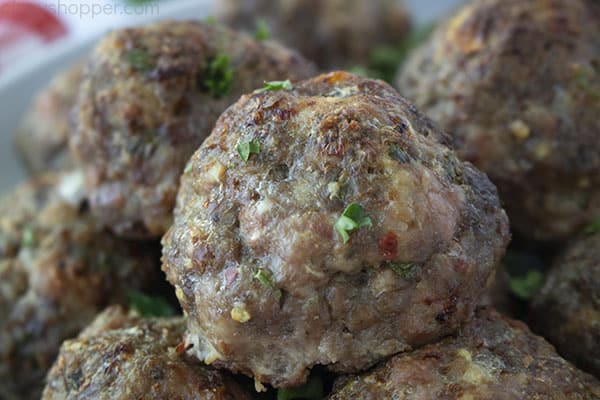 Homemade Italian Meatballs
Here you have The Best Baked Italian Meatball recipe. They are quite simple to make since we cook them in the oven. Serve with spaghetti and sauce, in a casserole, on a sub roll, or enjoy as is.
Ingredients
1 1/2

lb

Ground Beef

1/2

lb

Ground Pork

3

slices

Bread

1/4

cup

Milk

1/4

cup

Grated Parmesan

1

tbsp

Minced Garlic

1/2

Onion

diced

1

Egg

1

tsp

Basil

1

tsp

Oregano

1

tsp

Salt

1/2

tsp

Red Pepper Flakes

1/2

tsp

Black Pepper
Instructions
Preheat oven to 425.

Line a rimmed baking sheet with aluminum foil. Set aside.

Tear up bread and place in a large bowl.

Add milk and allow bread to absorb it.

Add about a tablespoon of olive oil to a small skillet over medium low heat.

Sautee onions until translucent. Remove from heat and allow to cool slightly.

Add onions and remaining ingredients to the soaked bread.

Mix with your hands until well combined.

Form into balls about 1 1/2 inch in diameter and place on prepared pan.

Bake until internal temperature reaches 165 (about 25-30 minutes).
Nutrition
Calories:
234
kcal
|
Carbohydrates:
5
g
|
Protein:
15
g
|
Fat:
17
g
|
Saturated Fat:
6
g
|
Cholesterol:
70
mg
|
Sodium:
320
mg
|
Potassium:
244
mg
|
Fiber:
1
g
|
Sugar:
1
g
|
Vitamin A:
80
IU
|
Vitamin C:
1
mg
|
Calcium:
58
mg
|
Iron:
2
mg