This Gift in a Jar Pork Rub Recipe is perfect DIY gift for those hard to buy for men on your Christmas shopping lists. Simple ingredients, a jar and printable label make this gift inexpensive and so easy!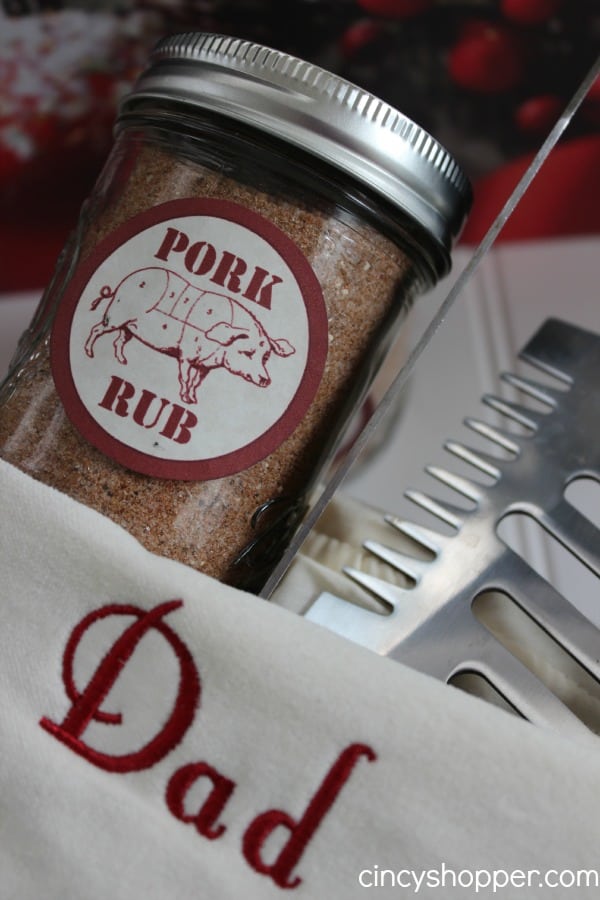 Gift in a Jar Pork Rub Recipe FREE Printable Labels
My hubby cooks for us quite often and really likes to cook us pork. He cooks it on the grill, in his smoker and the crockpot. So this DIY Gift in a Jar Pork Rub Recipe the kiddos and I made this past weekend is going to be perfect to stick in his stocking. This rub is wonderful for ribs, shoulders, butts. I have not had it on ribs as of yet but I am looking forward to layering on some this weekend and giving it a try. If you are needing to whip up some inexpensive gifts for those males, this will be perfect.
Most of the items you will be needing to put this jar gift together will be found right in your spice cabinet. If your cabinet is anything like mine it will take you longer to find the spice than it does to make this gift, ha ha! Yes, next week those spice cabinets need to be cleaned out and organized if that is the only thing I get done, lol. You will just need to find your spices and mix them all up in a bowl.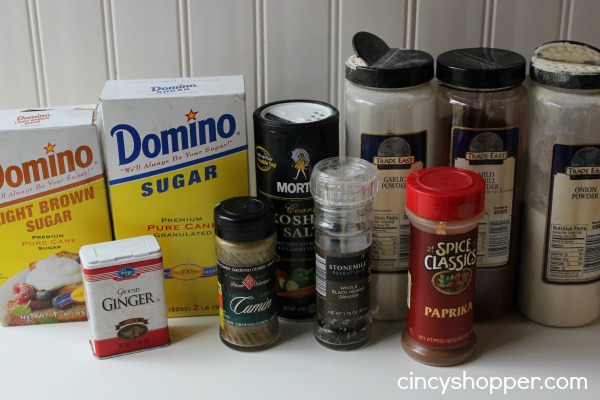 INGREDIENTS: (Yields about 1 pint)
1/4 cup Kosher Salt
1/2 cup Sugar
1/4 cup Brown Sugar
1/8 cup Paprika
2 tbsp Chili Powder
2 tbsp Onion Powder
2 tbsp Garlic Powder
1 tbsp Ground Black Pepper
1 tbsp Ground Cumin
1 tsp Ground Ginger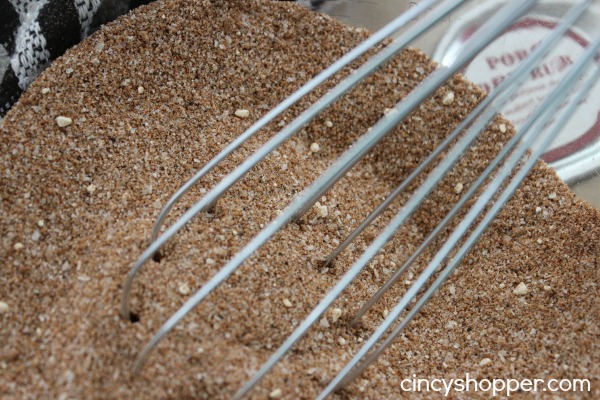 DIRECTIONS:
Mix ingredients in large bowl.
Seal in airtight container.
Add the FREE Printable Label I have for you here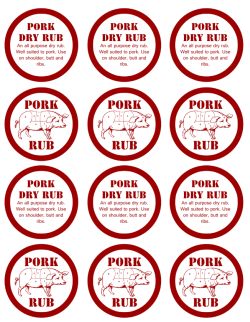 Click here to Print Full Sized Labels