Marshmallow Fudge tastes delicious, melts in your mouth, and is easy to make! Our tasty Fantasy Fudge is an old-fashioned, never-fail recipe.
A good batch of homemade fudge never fails to make me happy! Our recipe for this classic Fantasy Fudge is perfect for making an easy, creamy, chocolatey candy treat!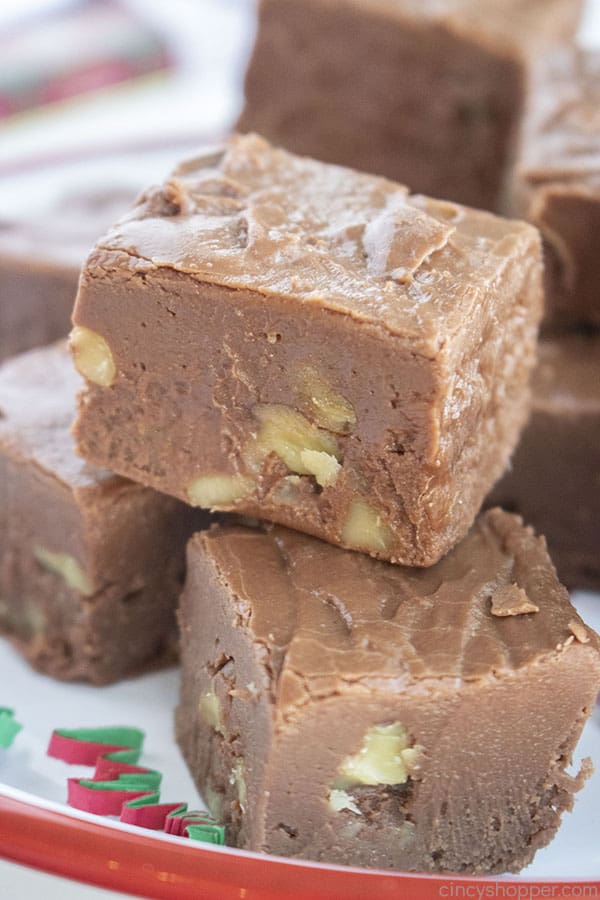 Marshmallow Fudge
I'm a big fan of old fashioned candies. When we're talking about toffees and caramels, what's not to love? I love all these classic recipes for sweet treats, but I'm especially in love with fudges. Although I enjoy peanut butter fudge, there's always a place for some classic chocolate Fantasy Fudge. This classic recipe became popular after it showed up on the back of Kraft Jet-Puffed containers some years ago.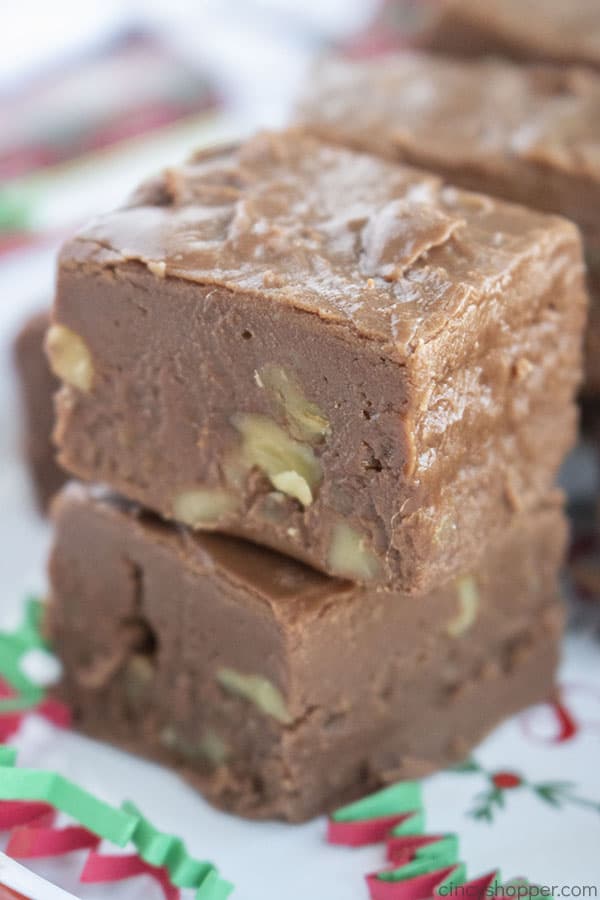 Traditional fudges are very easy to make and taste delicious with creamy, melt-in-your-mouth flavors. Fantasy Fudge only makes things even easier: no need for any food thermometers for this no-fuss candy recipe! You can get everything cooked and mixed up just on the stovetop in less than half-an-hour- after that, you just need to let things cool before enjoying!
You're going to love our recipe for Fantasy Fudge. It's easy to make, tastes delicious, and it keeps very well- we're talking weeks if you store it right! Not that it's going to last that long: it's creamy, sweet, chocolatey, and crazy delish! Enjoy!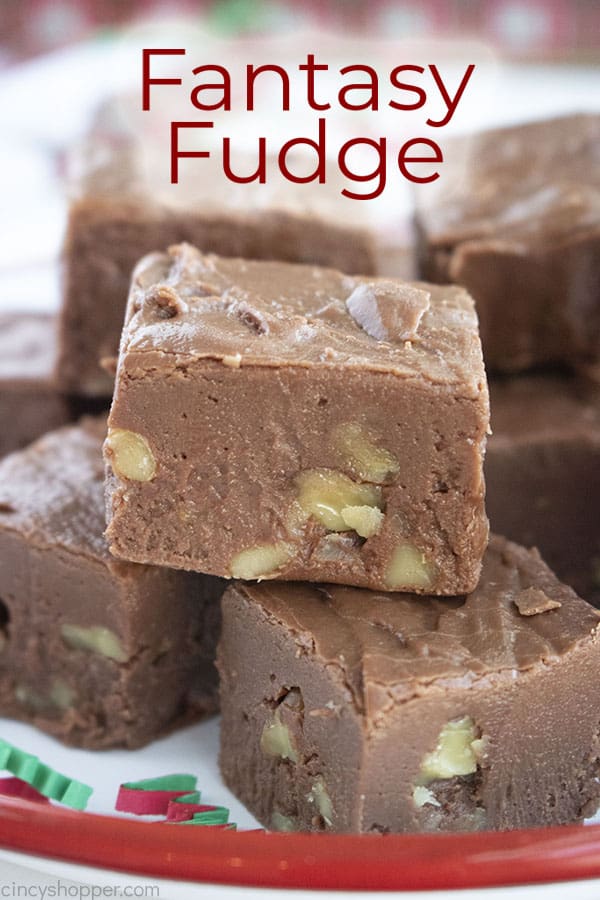 Other Tasty Fudge Recipes to Try
For another chocolatey treat, we also have a delicious

Traditional Chocolate Fudge Recipe

. This is another easy way to make some fudge that's great for the holiday season. Enjoy with or without nuts!

Eggnog Fudge

is a great way to mix things up this holiday season. We've got a great mix of white chocolate, nutmeg, and eggnog flavors in this sweet fudge! Great for serving at parties or to guests.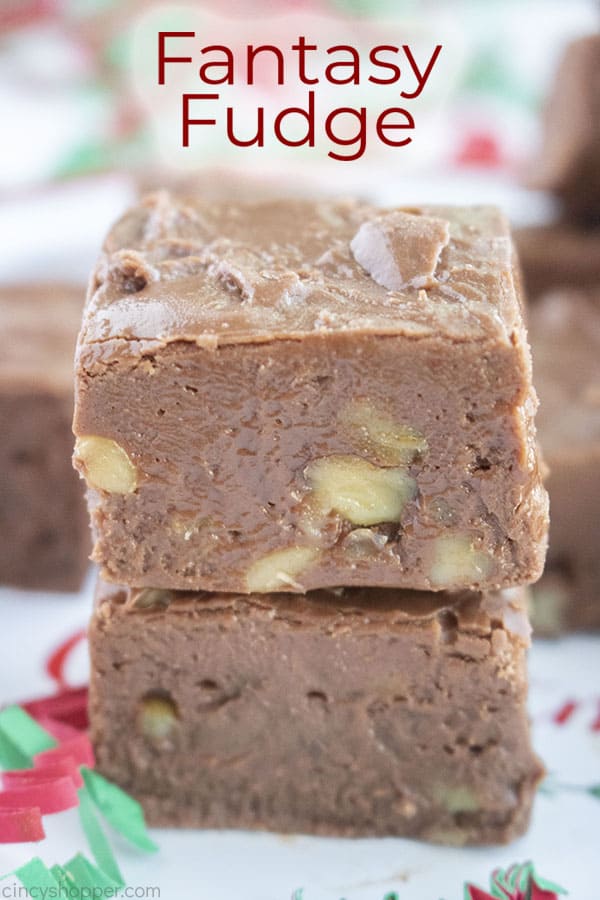 Ingredients for Easy Fudge
Chocolate Chips – Go with a semi-sweet here.

Chopped Nuts – We went with walnuts for our fudge!
How to prepare our Fantasy Fudge Recipe
We're going to start our fudge recipe by first making a caramel-like mixture. For that, we'll start heating up our sugar, margarine, and milk in the bottom of a large pot.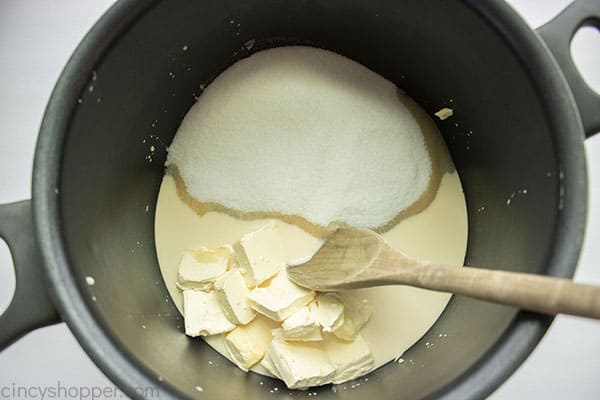 Bring this to a full boil before turning the heat to medium and holding the boil for another 5 minutes. Make sure you stir this as much as you can to prevent burning or scorching!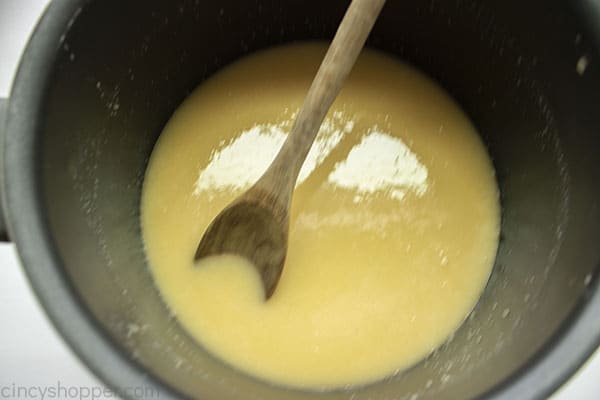 At this point, you can pull the pot from the heat. Add in all the remaining ingredients and mix well to combine. If it seems like something hasn't melted fully yet, you can carefully put the pot back over low/medium-low heat. Mix constantly until everything has melted.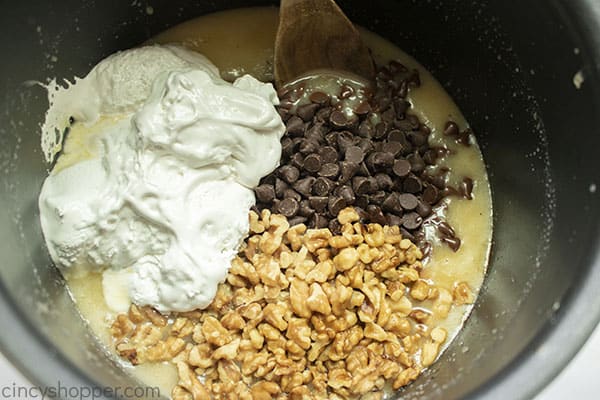 Transfer the melted fudge over to a parchment lined baking dish like a 8×8 or 9X9. Allow this to sit at room temperature until cool enough to eat.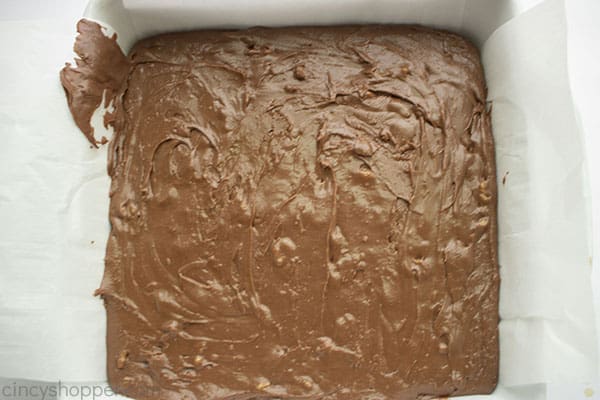 Once cooled, cut your fudge into squares and enjoy! Store leftovers in an airtight container: your fantasy fudge will keep for a couple of weeks at room temperature and up to 4 in the fridge.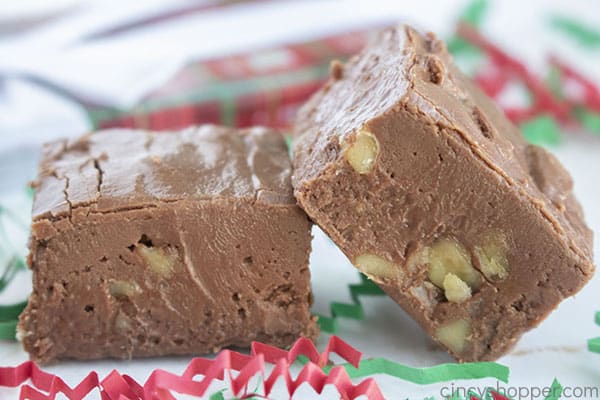 Fantasy Fudge
Marshmallow Fudge tastes delicious, melts in your mouth, and is easy to make! Our tasty Fantasy Fudge is an old-fashioned, never-fail recipe.
Ingredients
3

cup

Sugar

3/4

cup

Margarine

2/3

cup

Evaporated Milk

5 1/3 fl. oz can

12

oz

pkg Semi-Sweet Chocolate Pieces

2

cup

Kraft Marshmallow Creme

1

cup

Chopped Nuts

1

tsp

Vanilla
Instructions
Combine sugar, margarine and milk in heavy 2 1/2 quart saucepan.

Bring to a full rolling boil, stirring constantly.

Continue boiling 5 minutes over medium heat, stirring constantly to prevent scorching.

Remove from heat; stir in chocolate pieces until melted.

Add marshmallow creme, nuts and vanilla; beat until blended.

Pour into parchment lined 8x8 or 9x9 pan.

Cool at room temperature; cut into squares.

Makes approximately 3 lb.
Nutrition
Calories:
505
kcal
|
Carbohydrates:
65
g
|
Protein:
4
g
|
Fat:
27
g
|
Saturated Fat:
8
g
|
Cholesterol:
4
mg
|
Sodium:
114
mg
|
Potassium:
223
mg
|
Fiber:
3
g
|
Sugar:
56
g
|
Vitamin A:
417
IU
|
Vitamin C:
1
mg
|
Calcium:
59
mg
|
Iron:
2
mg