This Dill Pickle Dip is perfect for veggie or chip dipping. Loads of dill flavor packed in this super easy appetizer. Great for holiday parties, game day entertaining, and summer picnics.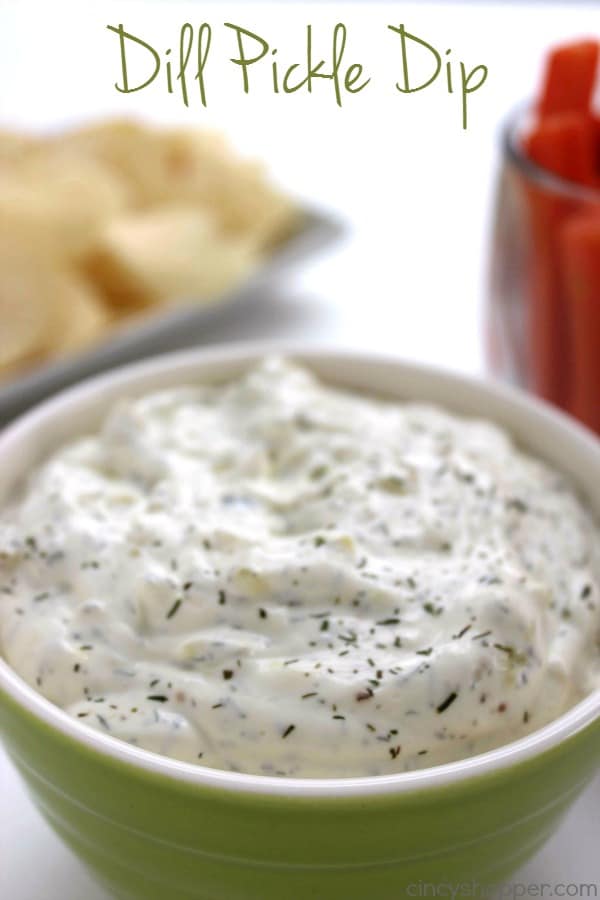 Dill Pickle Dip
I have to admit that I am happy to have Christmas behind us this year. For some reason, I was feeling a bit overwhelmed this year. We took a quick trip to see my family in Upstate New York and now it is time to ring in the New Year. I have quite a few personal and blog goals that I am looking forward to completing this year.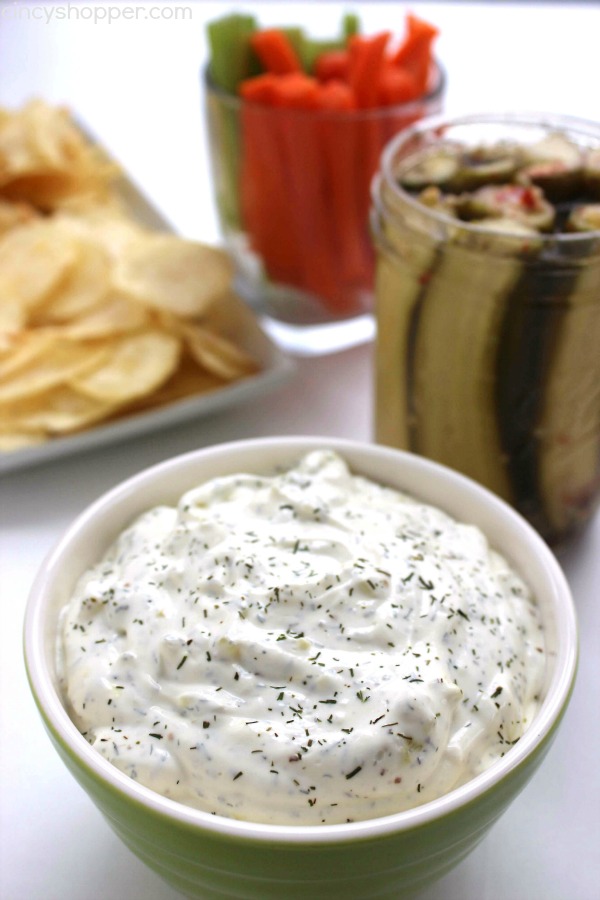 MY LATEST RECIPES
The new year always seems so exciting. We plan to do some entertaining and I plan to keep it pretty simple. We will make a few simple appetizers and relax a bit. One of our favorite appetizers to serve is our Ham and Swiss Sliders. I think we will make those because they are so easy.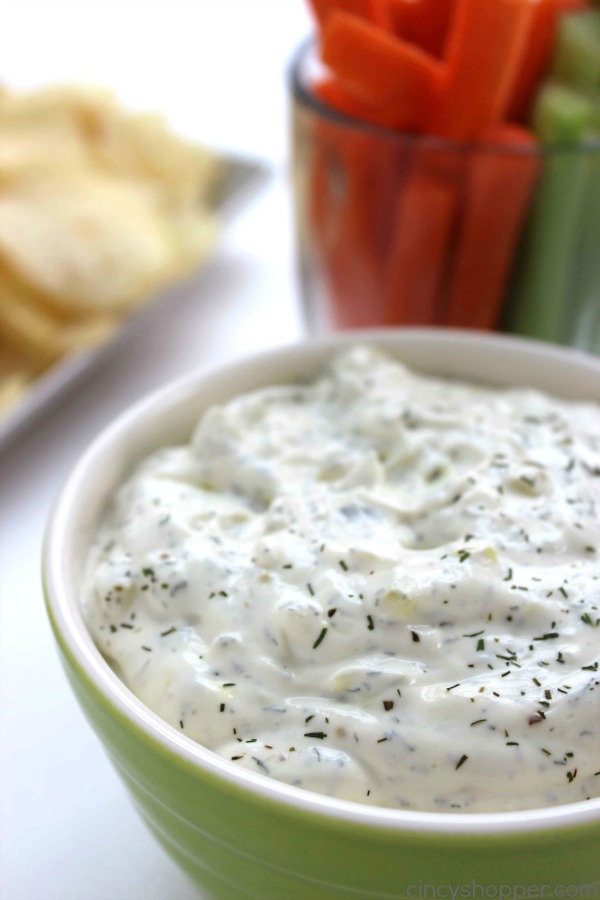 In the past, I usually purchased store bought dips to have for fresh veggies and chips. After making our Homemade French Onion Dip, I considered making a few of our store bought favorites at home. My son is a big Dill Pickle Dip fan so this recipe was the next to tackle. Our recipe tasted great and my son was happy to say that he enjoyed it more than the brand name I normally purchase.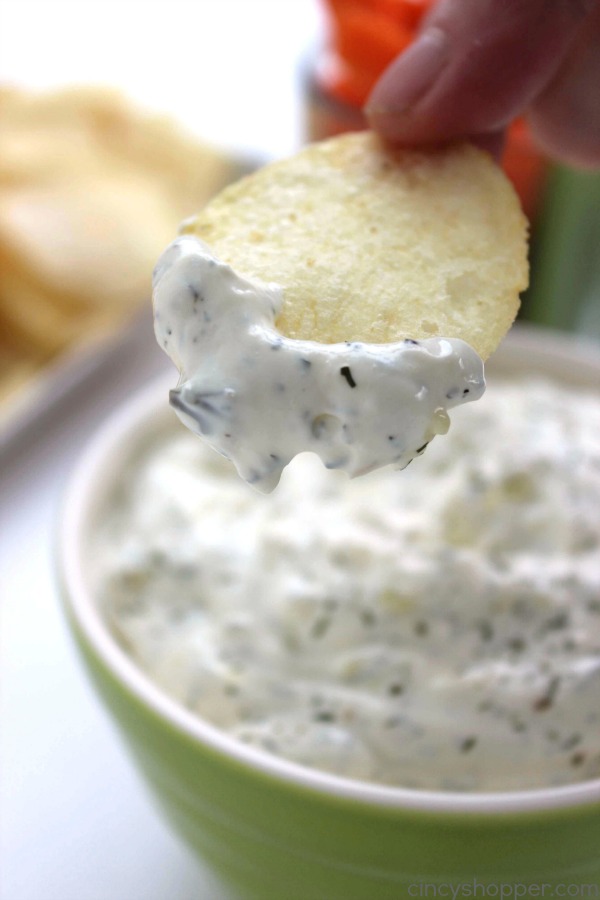 Making Dill Pickle Dip at home is so super simple and the pickle flavor is great. You will need cream cheese, sour cream, garlic, dill weed, and some pickles. I did use Zesty Dill Spears to kick the dip up a bit. You can whip this dip up in just a few minutes time. So Easy!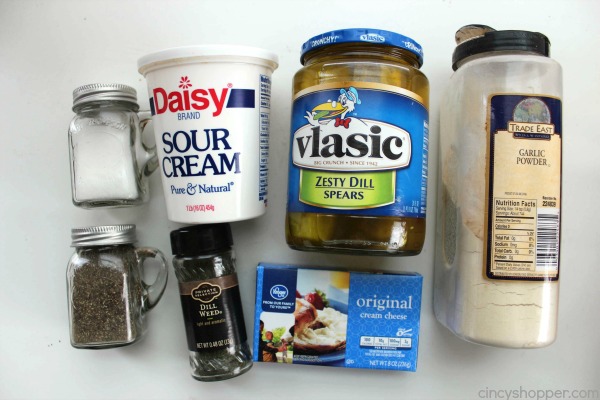 INGREDIENTS
4 oz softened Cream Cheese
8 oz Sour cream
3 large Dill Pickle Spears
1/2 tsp Garlic Powder
1 tbsp Pickle Juice
1 tsp Dill Weed
1/4 tsp Salt
1/4 tsp Black Pepper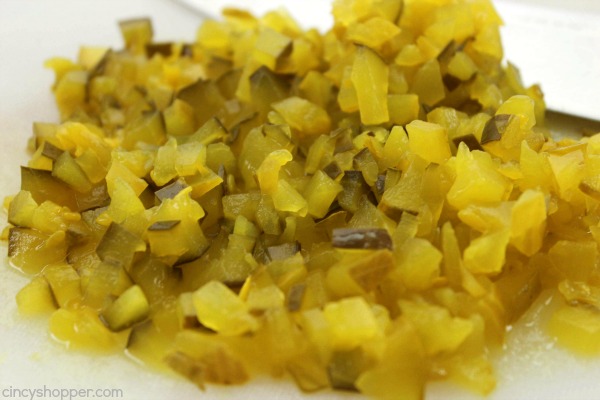 DIRECTIONS
Finely dice pickles.
Beat cream cheese until smooth.
Beat in sour cream.
Beat in pickle juice.
Stir in garlic, dill weed, salt and pepper.
Refrigerate for at least one hour.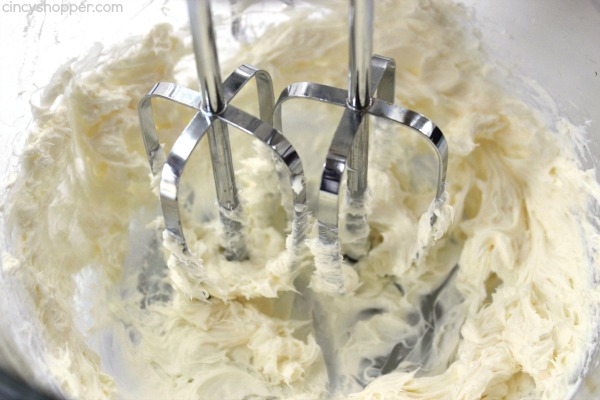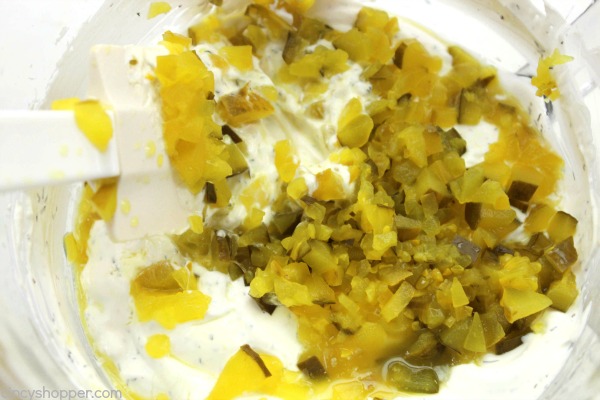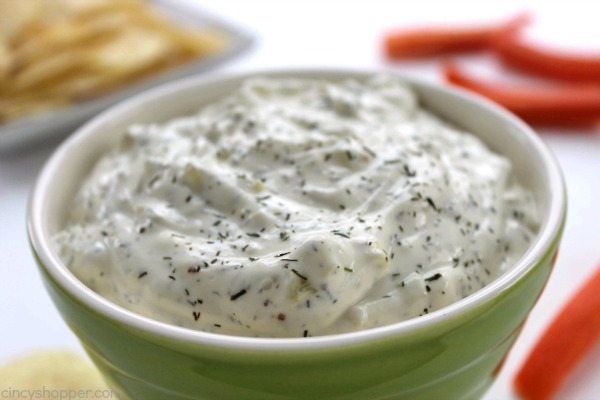 Do you have a favorite dip that you like to replicate at home?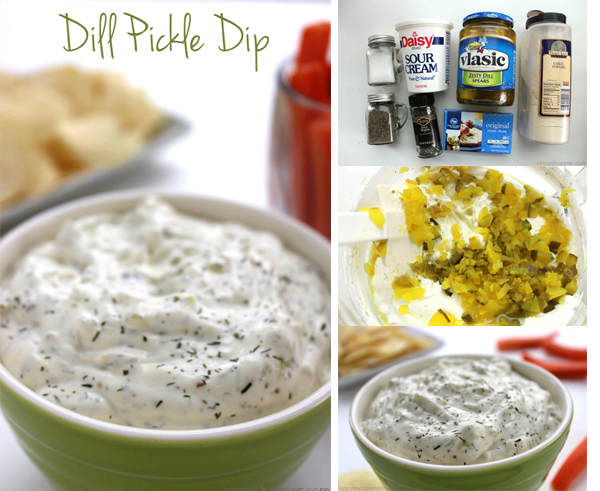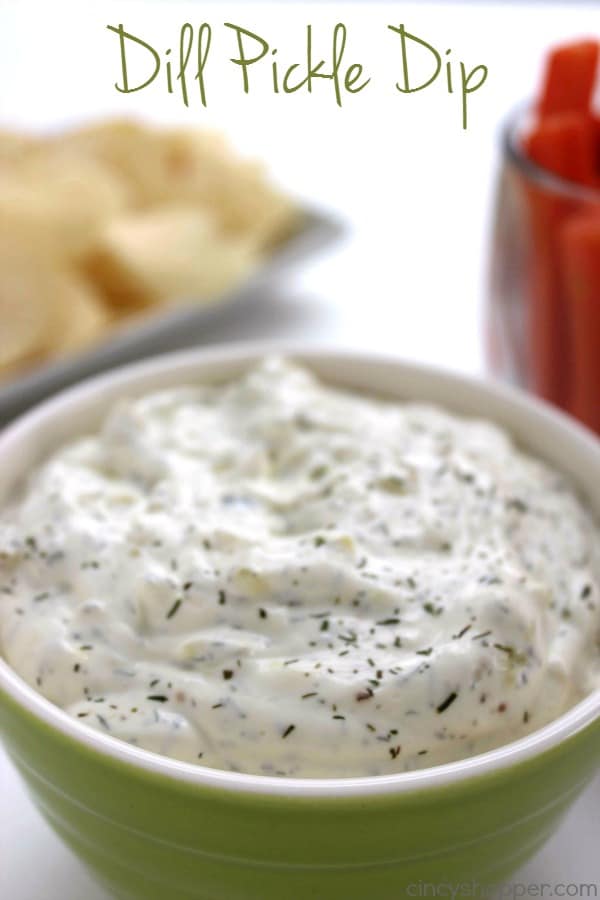 Ingredients
4

oz

softened Cream Cheese

8

oz

Sour cream

3

large Dill Pickle Spears

1/2

tsp

Garlic Powder

1

tbsp

Pickle Juice

1

tsp

Dill Weed

1/4

tsp

Salt

1/4

tsp

Black Pepper
Instructions
Finely dice pickles.

Beat cream cheese until smooth.

Beat in sour cream.

Beat in pickle juice.

Stir in garlic, dill weed, salt and pepper.

Refrigerate for at least one hour.
Looking for other dip recipes? Be sure to see some of these other recipes that I have shared…