St Patrick's Day is almost here so I wanted to share these St Patrick's Day Rainbow Treat Bags with FREE Printable Label with all of you. Making up a quick treat for the kiddos for St Patrick's Day was my mission this week. Keeping their treat affordable and special was the key. Rainbow Twizzlers just seemed to be a perfect fit with a St Patty's day theme. While shopping at Party City for some supplies a spotted some gold coins that I thought would be great for gold at the end of the Rainbow Twizzlers. For some reason I could not find them anywhere (wondering if they got left behind in a bag at the store, bummer). I did have some Rolos Candies left over and thought that they would work great. I had picked up some pretzel treat bags at Michaels last week for the Chocolate Covered Marshmallow Peeps Treats I shared with all of you. So all three tied in well together for a special little treat for the kids. I pushed the hubby to create me a quick bag topper to make the treat more complete.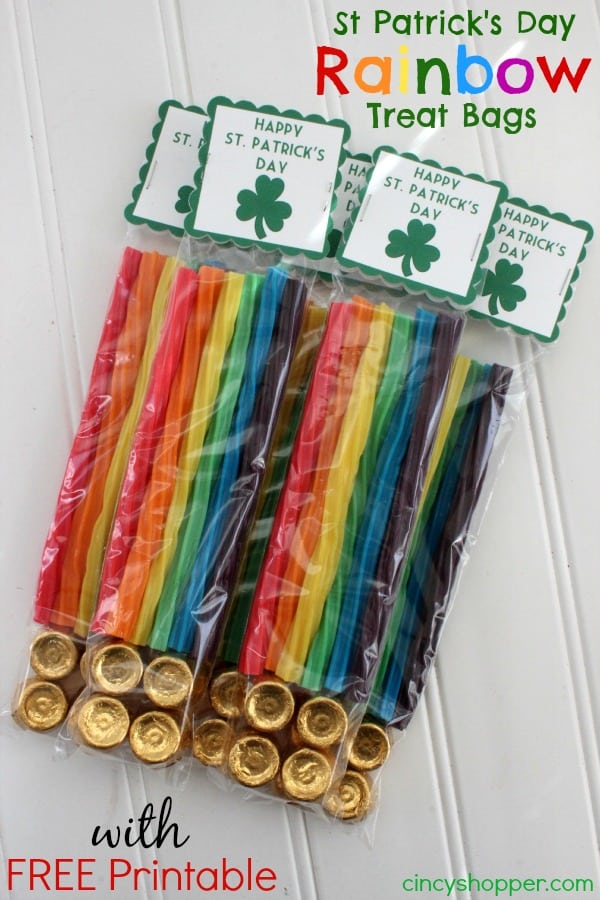 St Patrick's Day Rainbow Treat Bags with FREE Printable Label
These little St Patrick's Day Rainbow Treat Bags would be great for teacher gifts, St Patrick's Day Party favors or just to hand out to friends and family. I have always liked having special treats for the kids on mini holidays.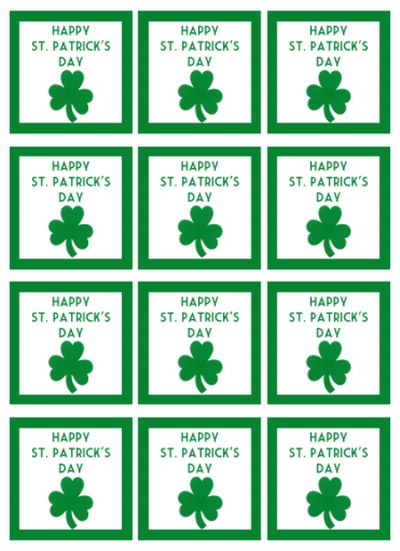 This is one of the easiest treats you will find to make for St Patty's Day. Just toss your gold coins (or Rolos candies work too) into the bottom of a cello or sandwich bag. Then add the Rainbow Twizzlers (I had to trim mine a bit to fit in my bags). Staple shut and add on the FREE Printable Label I have for you to the top. These St Patrick's Day gifts or favors whichever you would like to call them are great for a last minute idea.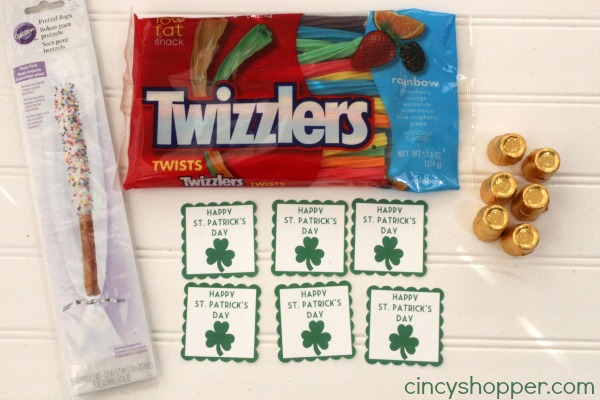 Supplies Needed
1 Bag of Rainbow Twizzlers- I used a 12.4 oz bag that contained enough for exactly 5 bags
Sandwich or Cello Bags
Rolos or Gold Coins
Stapler
Printable Label found here.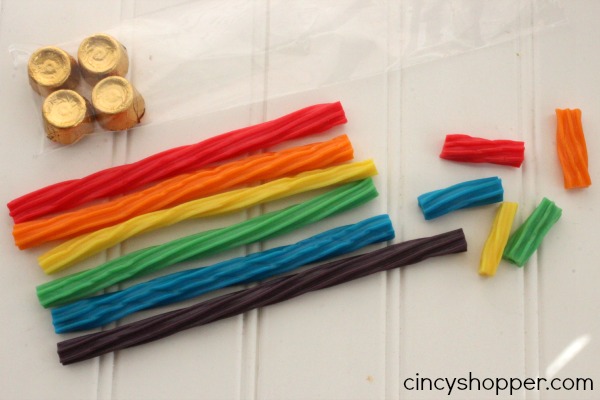 Directions
Place 2 or 4 Rolos or coins in the bottom of your bag
Trim Twizzler Pieces if too long for your bags
Add Red, Orange, Yellow, Green, Blue and Purple Twizzlers
Staple Label to top of bag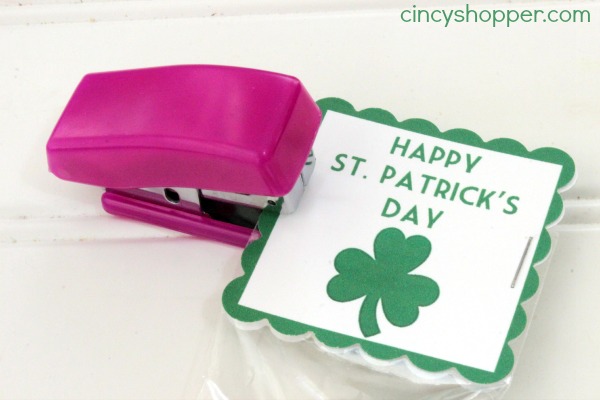 If you are looking for some easy St. Patrick's day Recipe Ideas be sure to check out the Mint Fudge, Mint Chocolate Chip Cookies, Rainbow Jell-O Bars, St Patrick's Day Rainbow Cupcakes, Copycat McDonald's Shamrock Milkshake and also the Lucky Charms Cupcakes I have shared with you this past few weeks. Stay tuned for lots of yummy St Patrick's Day and Easter treats I will be posting. Also be sure to follow me on Pinterest. I have a great St Patrick's Day Board and many ideas can be found on my Pinterest Easter Board too!