Slow Cooker Apple Cider Pulled Pork is a delicious BBQ recipe made easy in a Crock Pot. Plenty of smoky and sweet flavor!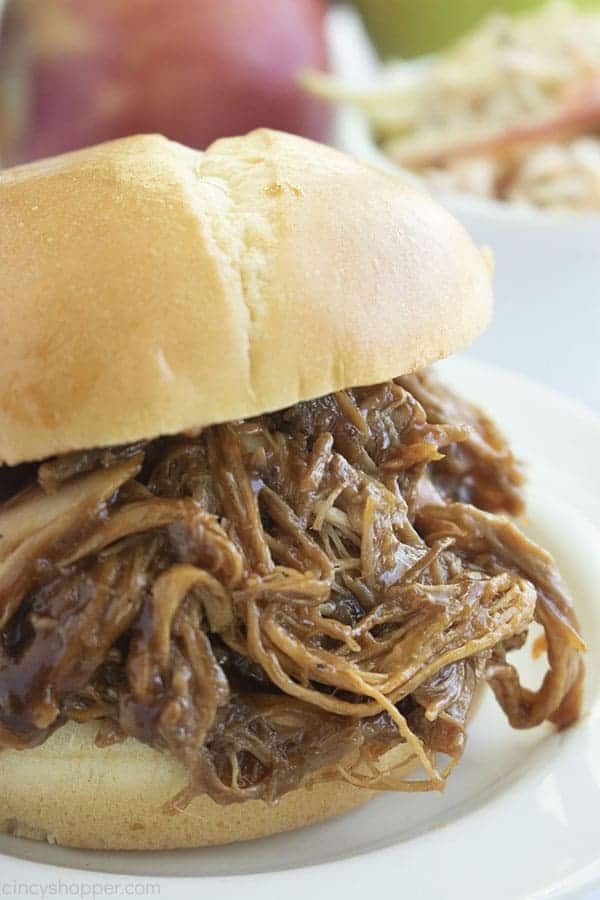 Slow Cooker Apple Cider Pulled Pork
Slow cookers are an amazing tool that finds plenty of use in our kitchen. They're an excellent, "set-it-and-forget-it" way to get rich, flavorful dinners ready with little to no effort. Pork dishes, especially, seem to turn out real well when you pop them into the Crock Pot for a few hours.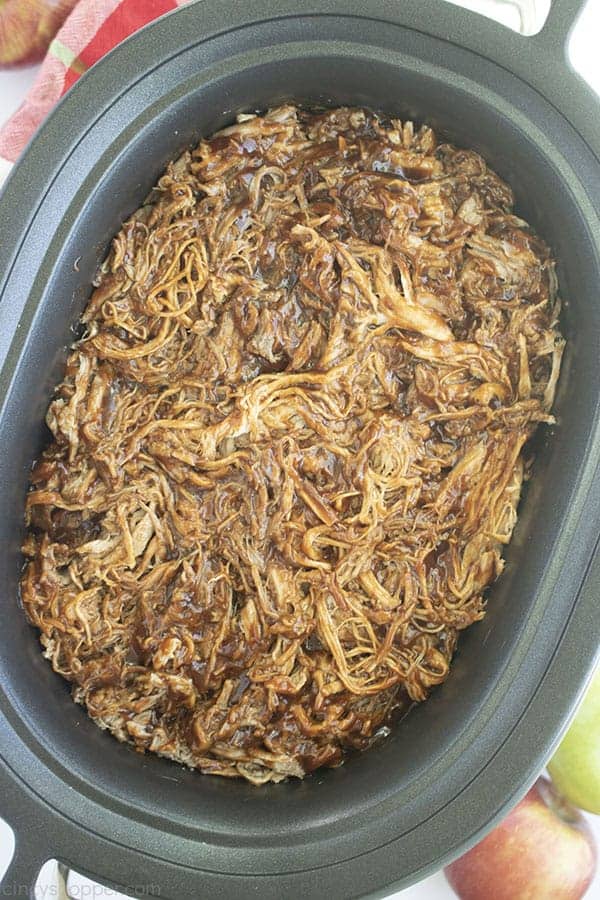 We've made plenty of tasty pork dishes here on the site that you need to check out!
If you're needing something for a relaxing, weeknight family dinner, I'd give our

Garlic Brown Sugar Pork Tenderloin

a go

. This easy, sheet pan dinner gets a brown sugar rub, giving it plenty of flavors!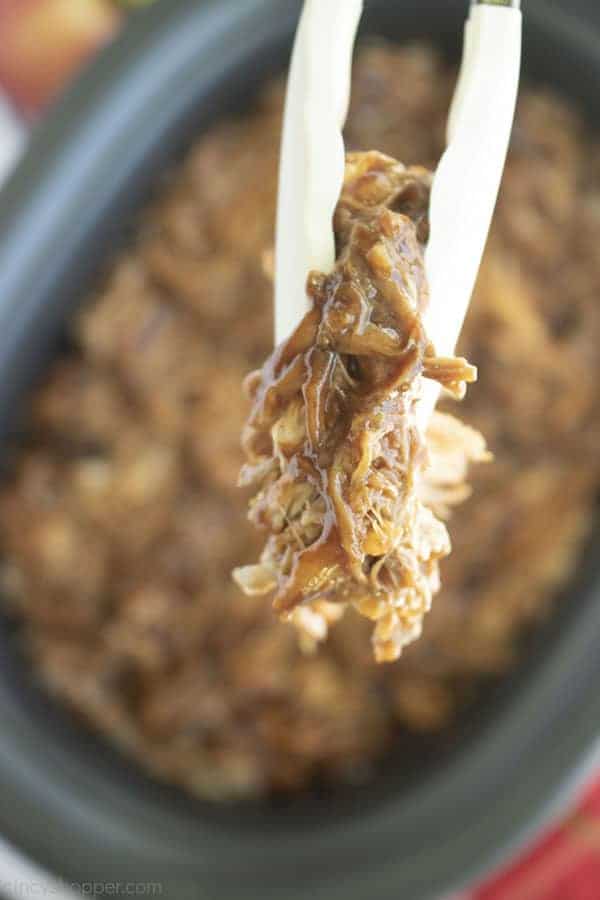 We've got another delicious pork dish here for you today. Since we're moving between summer and fall weather right now, we wanted to enjoy the best of both worlds. We wanted the smoked, sweet flavors of barbecue and the taste of all our favorite fall spices. All of this, and we just had to bring in Fall's favorite fruit: apples! That's how we got this Apple Cider Pulled Pork recipe!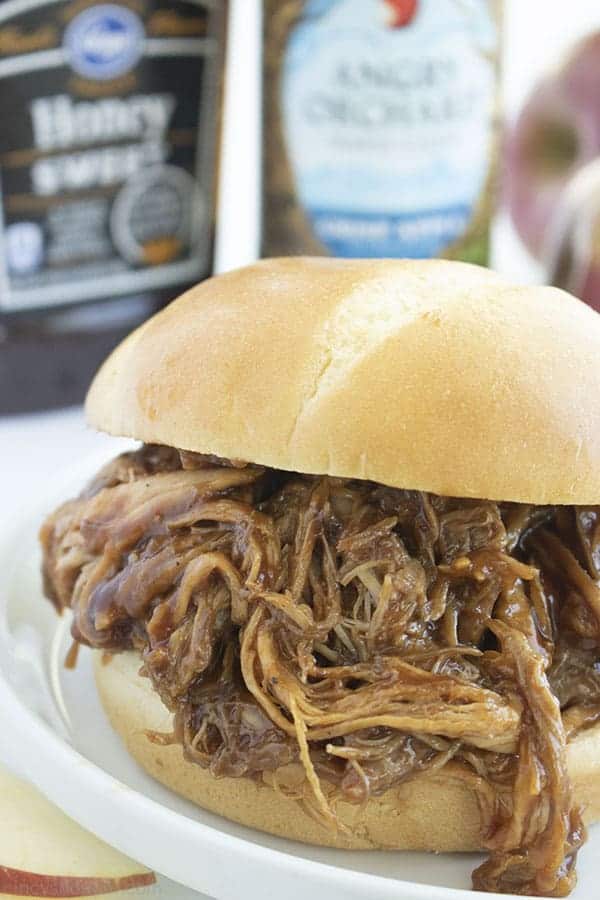 After making up a batch of this delicious, fall-flavored pork, try pairing it with some BBQ-style sides:
For a quick, comforting cheesy side, you can't go wrong with some

Easy Stovetop Mac & Cheese

! 5 simple ingredients and a short prep time means you'll have this side ready to go quick!

We've made a fresh, new spin on a barbecue classic:

Apple Slaw

. This creamy and tangy side is certain to be a big hit!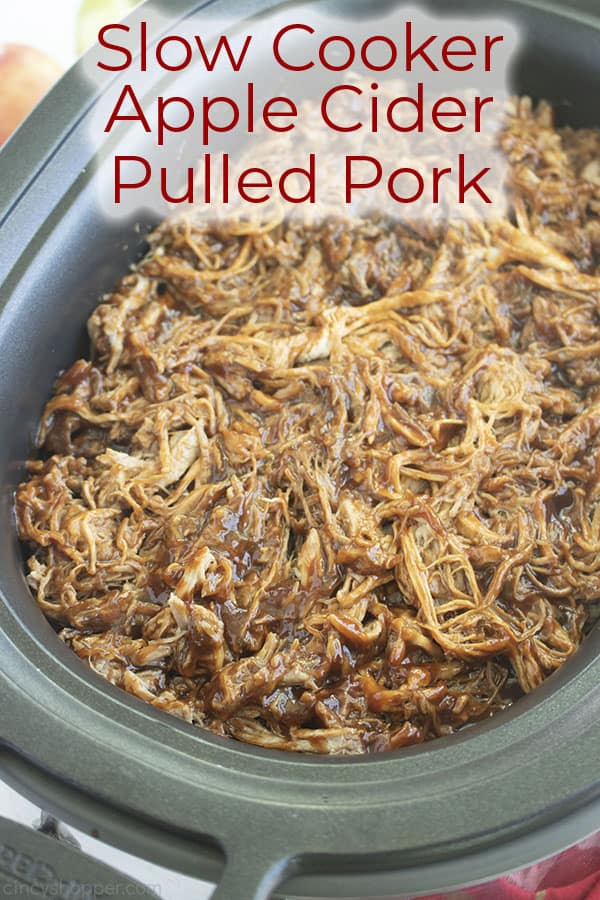 Whatever sides you serve it with, this Apple Pulled Pork might become one of your favorite dishes. We certainly loved it- that brown sugar, fall-spiced rub is just to die for. Get that Crock Pot heating up and try this recipe while it's still warm outside.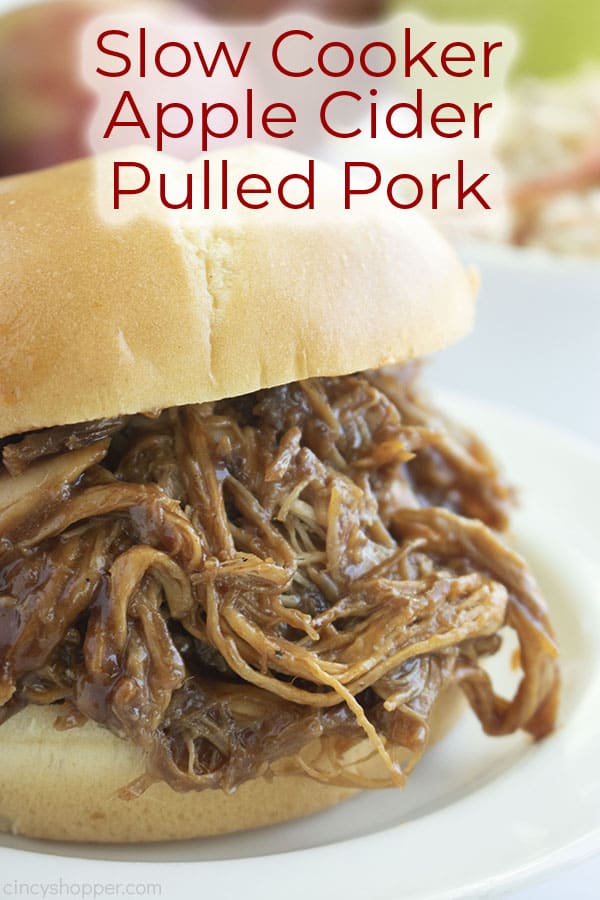 Ingredients for Slow Cooker BBQ Pork
Apples

Apple Cider – hard or even apple juice work as well

Liquid Smoke – adds a smokey flavor!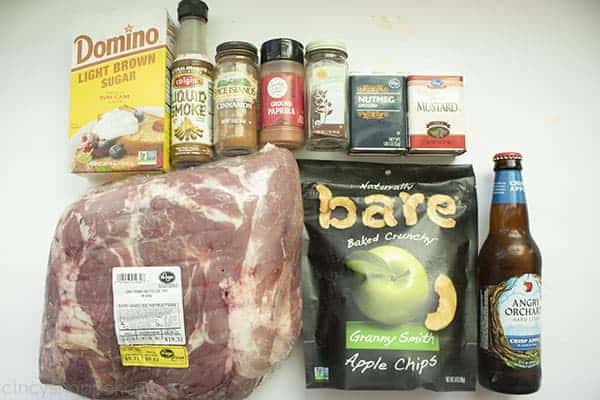 How to prepare our Apple Pulled Pork
One of the most important parts of the recipe is the apple-flavored rub we use before roasting our pork. To get that rub ready, start by getting your apple chips blitzed fine in a food processor.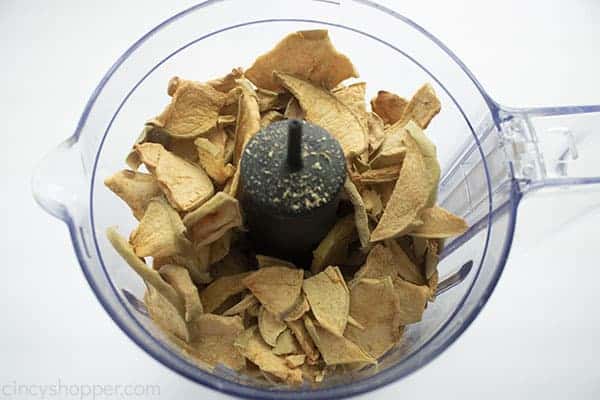 Now that you've chopped your chips, you need to mix them with your other rub ingredients. Toss your chips into a large mixing bowl and start adding your other ingredients. This rub packs in plenty of those fall flavors we're looking for: brown sugar, cinnamon, nutmeg, cloves. We also have some basic, go-to rub ingredients here as well: paprika, ground mustard, and some salt & pepper.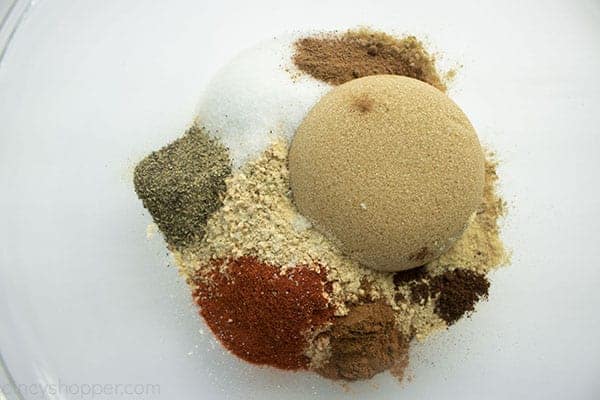 Now that our dry rub's ready, we can contend with our pork. Before getting the pork into our slow cooker, we need to prep it by trimming any excess fat, gristle, and silverskin. Once it's all trimmed, you can finally start rubbing your pork butt down with your spice blend. Get that rub on there, drop the pork into your slow cooker and start flanking it with slices of your apple.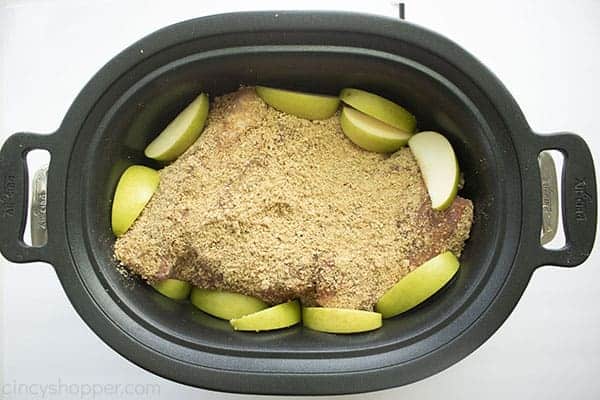 Before we send our pork on it's long, cooking journey, we're going to two last little touches of flavor to the pot. Grab your apple cider and pour it over your pork roast. We used a hard cider but any cider or even apple juice works too! Then add the liquid smoke.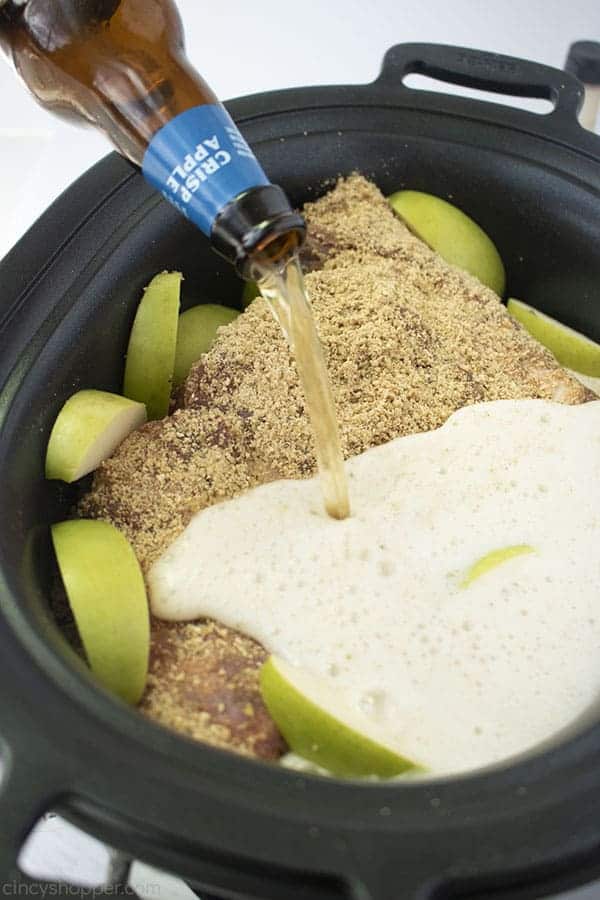 Now it's time to let your pork roast. Set your slow cooker to high and get your pork butt cooking. It should take around 4 – 6 hours for it cook through and reach that pull-able texture we're looking for. Be sure to check for an internal temperature of 165 degrees.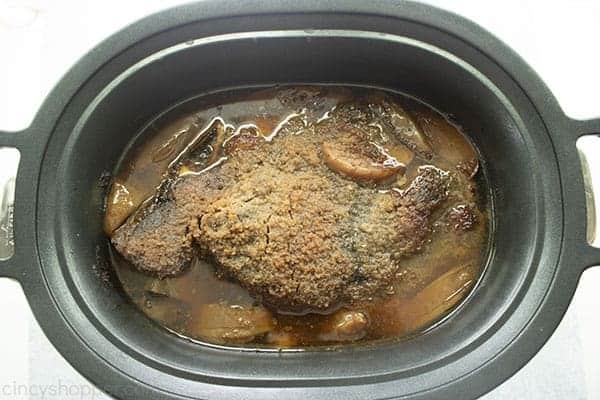 Once the cooking time is up, you need to get the pork shredded. Using something like a pair of forks or some meat claws, start pulling your roasted pork butt apart.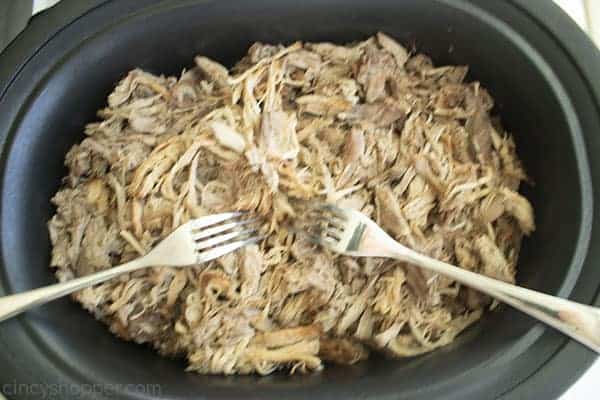 With that, your pulled pork is ready to serve! It should be plenty flavorful on it's own, but you can toss it with a bit of BBQ sauce to preference. We use a sweet brown sugared sauce.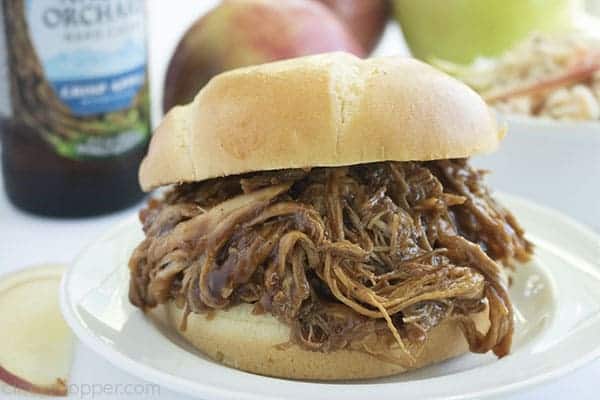 Sauce or no-sauce, this pulled pork is best served between a couple of slices of bread or some burger buns. Enjoy it simply or pile it high with all your favorite toppings! We know you'll love it!
Slow Cooker Apple Cider Pulled Pork
Slow Cooker Apple Cider Pulled Pork is a delicious BBQ recipe made easy in a Crock Pot. Plenty of smoky and sweet flavor!
Ingredients
8-10

lb

Pork Butt

3.4

oz

1/2 cup Apple Chips

1/2

cup

Brown Sugar

1/4

tsp

Cinnamon

1

tbsp

Salt

1

tsp

Pepper

1/2

tsp

Paprika

1/4

tsp

Nutmeg

1/8

tsp

Cloves

1/8

tsp

Ground Mustard

3

tbsp

Liquid Smoke

1

Apple cored and wedged

12

oz

Apple Cider

Alcoholic or Non
Instructions
Trim excess fat cap from pork butt. Set aside.

In a food processor, crush apple chips to powder. Transfer to a medium bowl.

Add brown sugar, cinnamon, salt, pepper, paprika, nutmeg, cloves and mustard.

Mix well.

Rub mixture into all sides of the pork butt and place in slow cooker.

Pour Liquid Smoke over meat.

Place apple wedges around meat.

Pour apple cider over pork.

Cover and cook on high for 4- 5 hours.

Drain most of liquid.

Transfer from slow cooker to large platter.

Allow to cool until comfortable to handle.

Remove bones and shred meat with 2 forks.

Serve with your favorite sweet barbeque sauce.
Nutrition
Calories:
465
kcal
|
Carbohydrates:
17
g
|
Protein:
57
g
|
Fat:
17
g
|
Saturated Fat:
6
g
|
Cholesterol:
181
mg
|
Sodium:
790
mg
|
Potassium:
1082
mg
|
Fiber:
1
g
|
Sugar:
15
g
|
Vitamin A:
15
IU
|
Vitamin C:
1
mg
|
Calcium:
53
mg
|
Iron:
4
mg